What you may have missed January 2021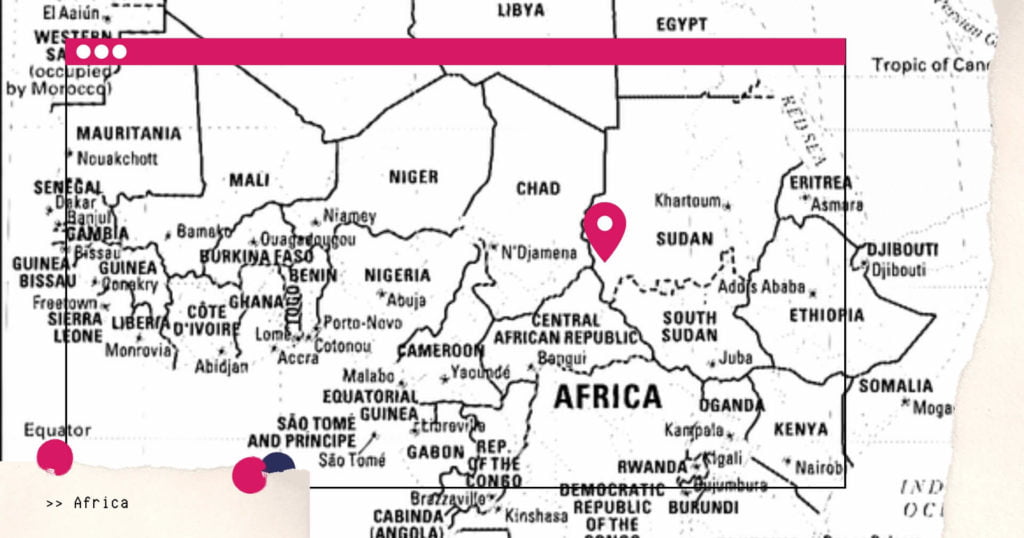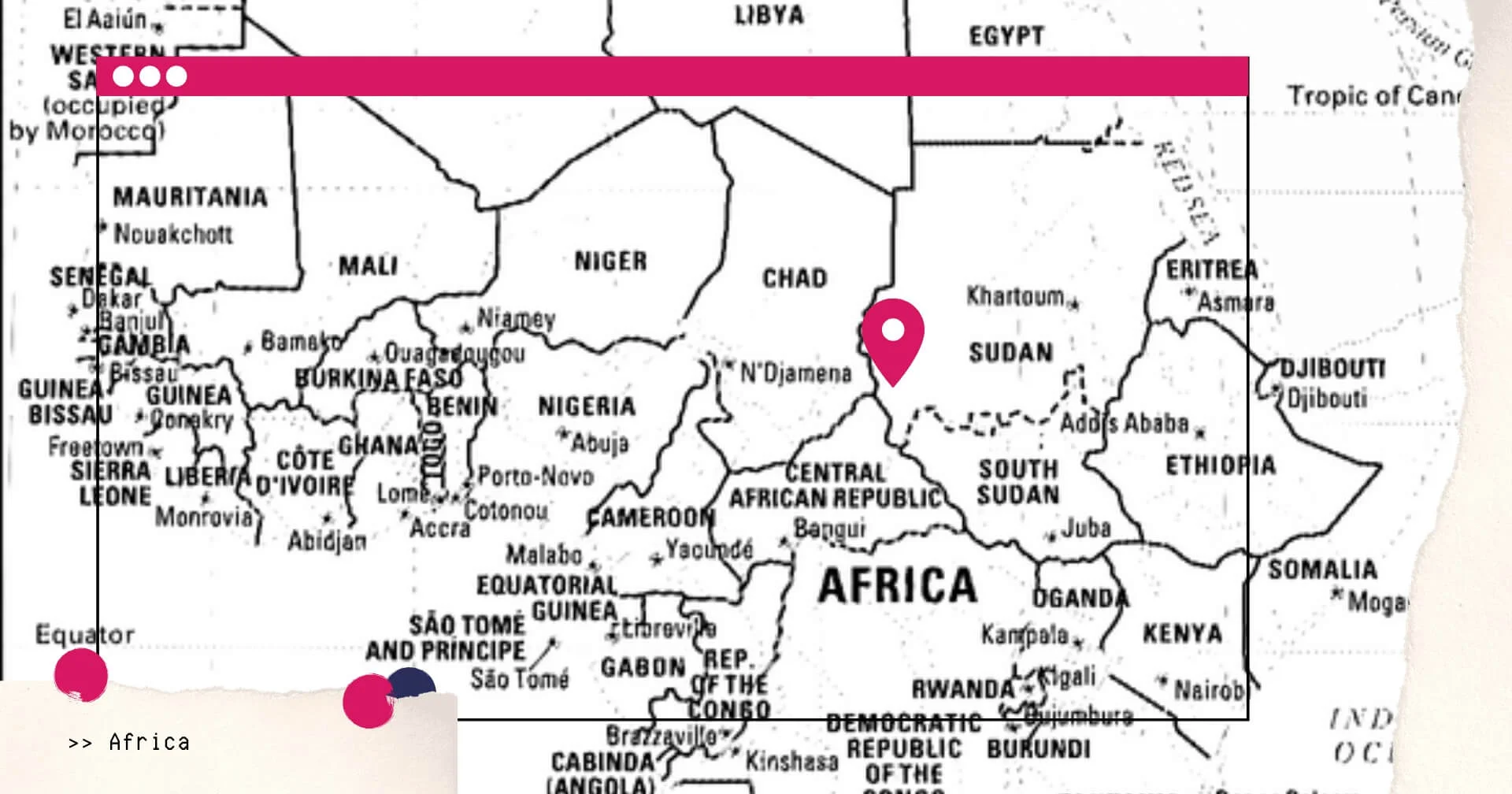 Read this article in Italian (Leggi questo articolo in italiano) →
02.01.21: Niger. Scores of villagers were slaughtered by suspected Islamist terrorists in coordinated attacks on two villages near the border with Mali.
04.01.21: Central African Republic. Incumbent President Faustin-Archange Touadera was declared the winner of the presidential election that was held last month against a backdrop of unrest.
05/06.01.21: DRC Congo. A ferryboat carrying over 70 people capsized on Lake Kivu. About 50 people were rescued and the bodies a woman and two children found. Twenty or so people are still missing.
07.01.21: Ghana. Soldiers had to intervene overnight to deal with unrest in parliament on the eve of parliament's swearing-in ceremony.
17.01.21: Uganda. The party of opposition leader Bobby Wine announced that it was contesting the results of the election held on January 14 which saw President Yoweri Museveni claim victory with 59% votes to Wine's 35%. Museveni, 76, has been clinging on to power since 1986. In the meantime, singer turned politician Bobby Wine is being held on house arrest.
18.01.21: Central African Republic. The Constitutional Court confirmed incumbent President Faustin-Archange Touadéra the winner of the Presidential elections held in December.
19.01.21. Sudan. National soldiers have finally established a precarious peace in the Darfur region after interethnic violence that started on 16 January killed over 155 people and displaced tens of thousands.
27.01.21: Cameroon. A collision between a bus and a truck near the city of Dschang has left 53 people dead and about 30 injured.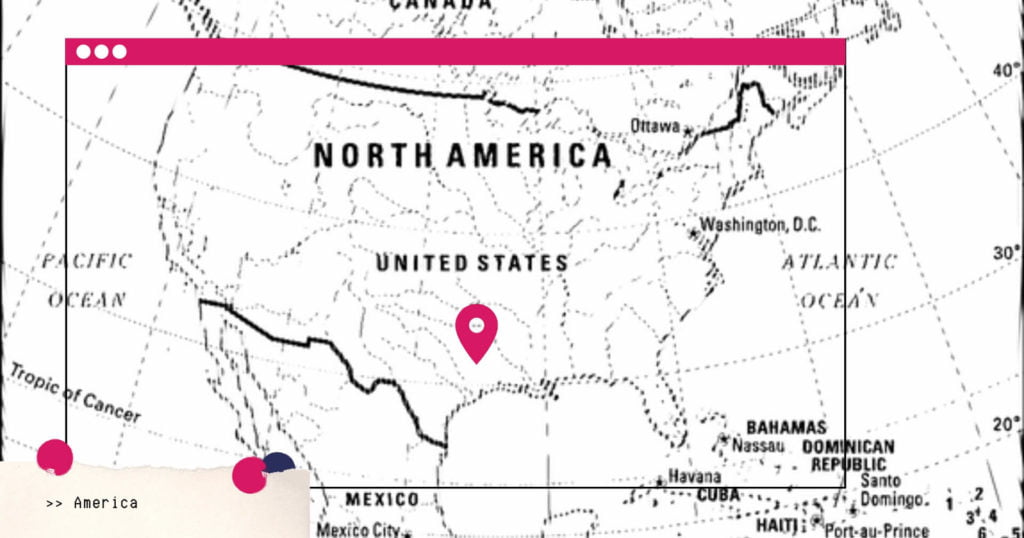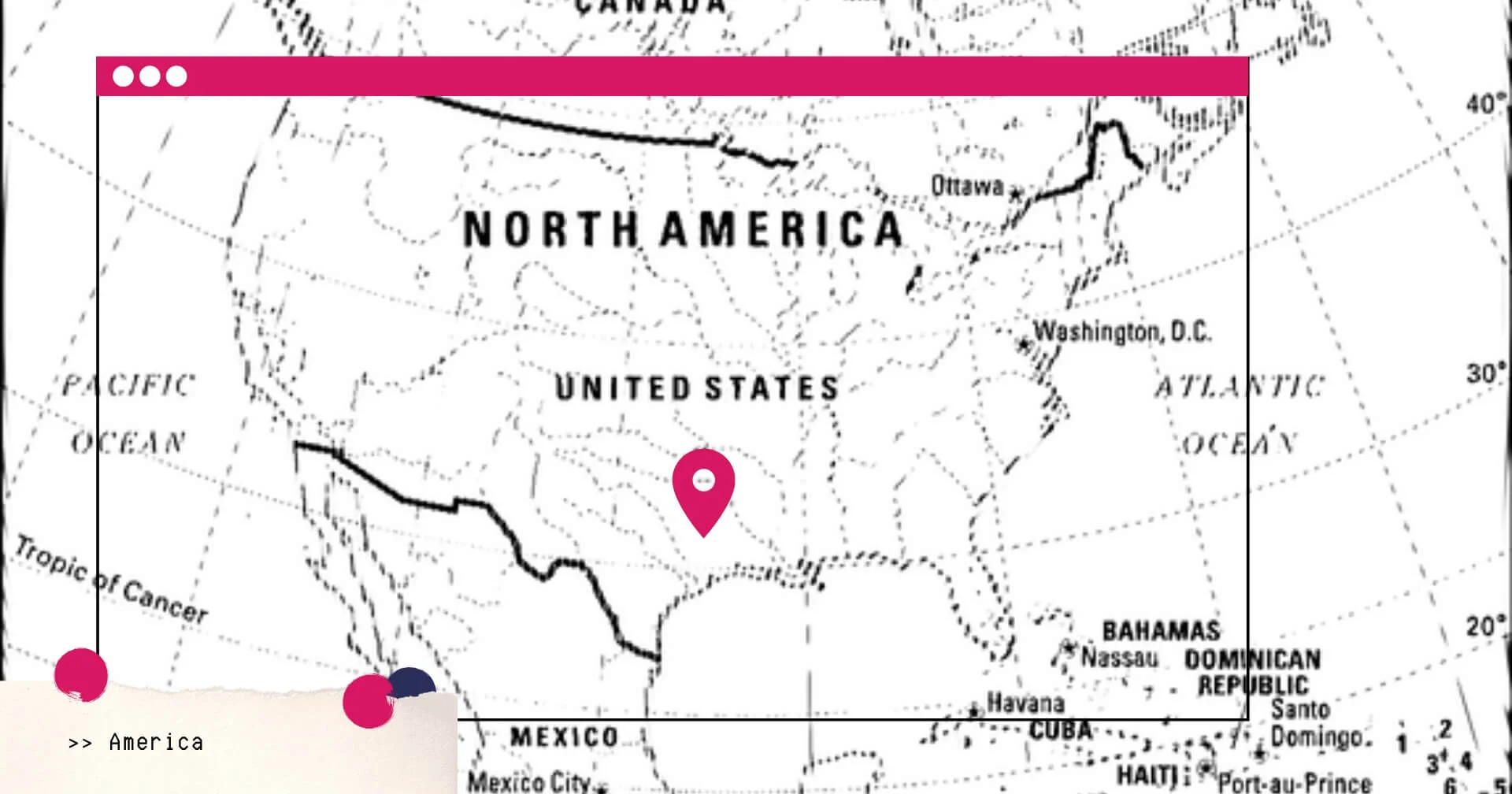 07.01.21: USA. Boeing agreed to pay $2.5 billion to settle a criminal case relating to its deceiving the Federal Aviation Administration when it won approval for the flawed 737 Max aircraft. The model was grounded in March 2019 after two crashes that killed a total of 346 people.
07.01.21: USA. Elon Musk is now officially the richest man in the world according to Bloomberg's Billionaires Index at $195bn. He is followed by Jeff Bezos ($185bn) and Bill Gates ($134bn).
06.01.21: USA. Most news outlets confirmed Democrat Jon Ossoff as the winner of Georgia's Senatorial election. The Rev. Raphael Warnock, also a Democrat, had his win confirmed a day before. This means that the Senate will be split evenly between Republicans and Democrats, thus giving the decisive Senate vote to the Vice-President, who will be Kamala Harris. This ensures a Democrat majority in both Houses and will make it easier for Mr. Biden to pass his reforms once he takes office on January 20 as the 46th President. The news was somewhat buried by the storming of the Capitol Building by Trump supporters.
08.01.21: USA. President Donald Trump was permanently banned from Twitter, his favourite communication platform, while other social media platforms have also taken similar steps to stop him from spreading discord and misinformation.
09.01.21: USA/Taiwan: Secretary of State Michael Pompeo announced that restrictions on relations with Taiwan, which had been created by the State Department "to appease the Communist regime in Beijing" were to be lifted with immediate effect.
10.01.21: USA. The Whitehouse announced that it will be designating Yemen's Houthi movement a terrorist organization. The designation will come into effect on January 19, the eve of the President Elect Biden's inauguration. The United Nations warned that the move would exacerbate the situation, both with regards to the humanitarian crisis there and for eventual peace talks.
11.01.21: USA. In a further move to disrupt the political scenario for the incoming administration, Trump is putting Cuba back on a list of State sponsors of terror. The move is also seen as a reward to right wing Cuban Americans many of whom voted for the outgoing president in the State of Florida.
14.01.21: USA. Klete Keller, the two-time Olympic swimming gold medallist was arrested in Colorado for having participated in the riot at the Capitol building on January 6.
20.01.21: USA. On President Biden's first day in office, a number of executive orders have been signed revoking some of the Ex-president's most toxic decisions relating to health, climate change, rights and immigration.
23.01.21: USA. Popular talk-show host, Larry King, died aged 87 weeks after testing positive for COVID-19.
23.01.21: USA. Walter Bernstein, the scriptwriter who received an Oscar nomination for best screenplay for The Front, a film about the McCarthy era of which he was a victim because of his Communist Party membership, died of pneumonia aged 101.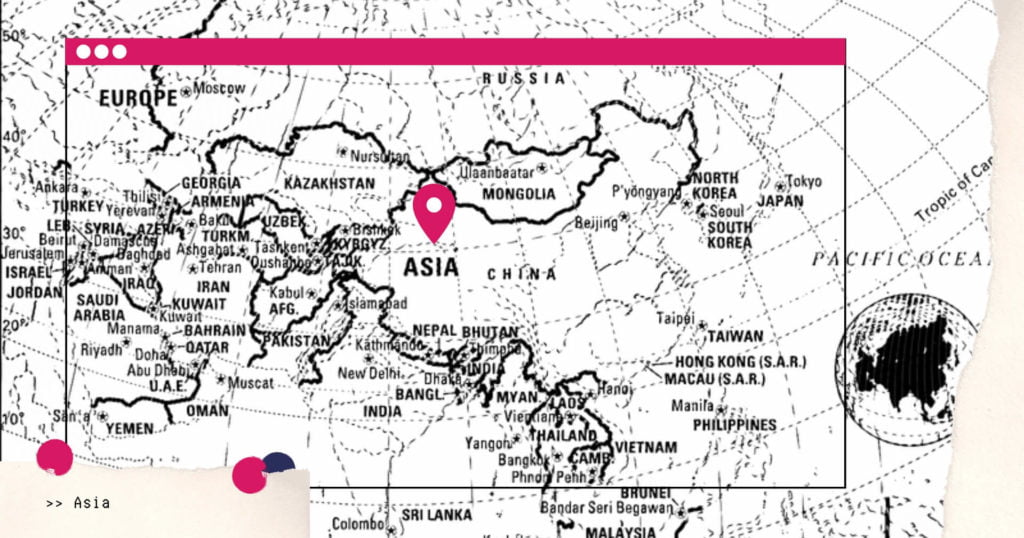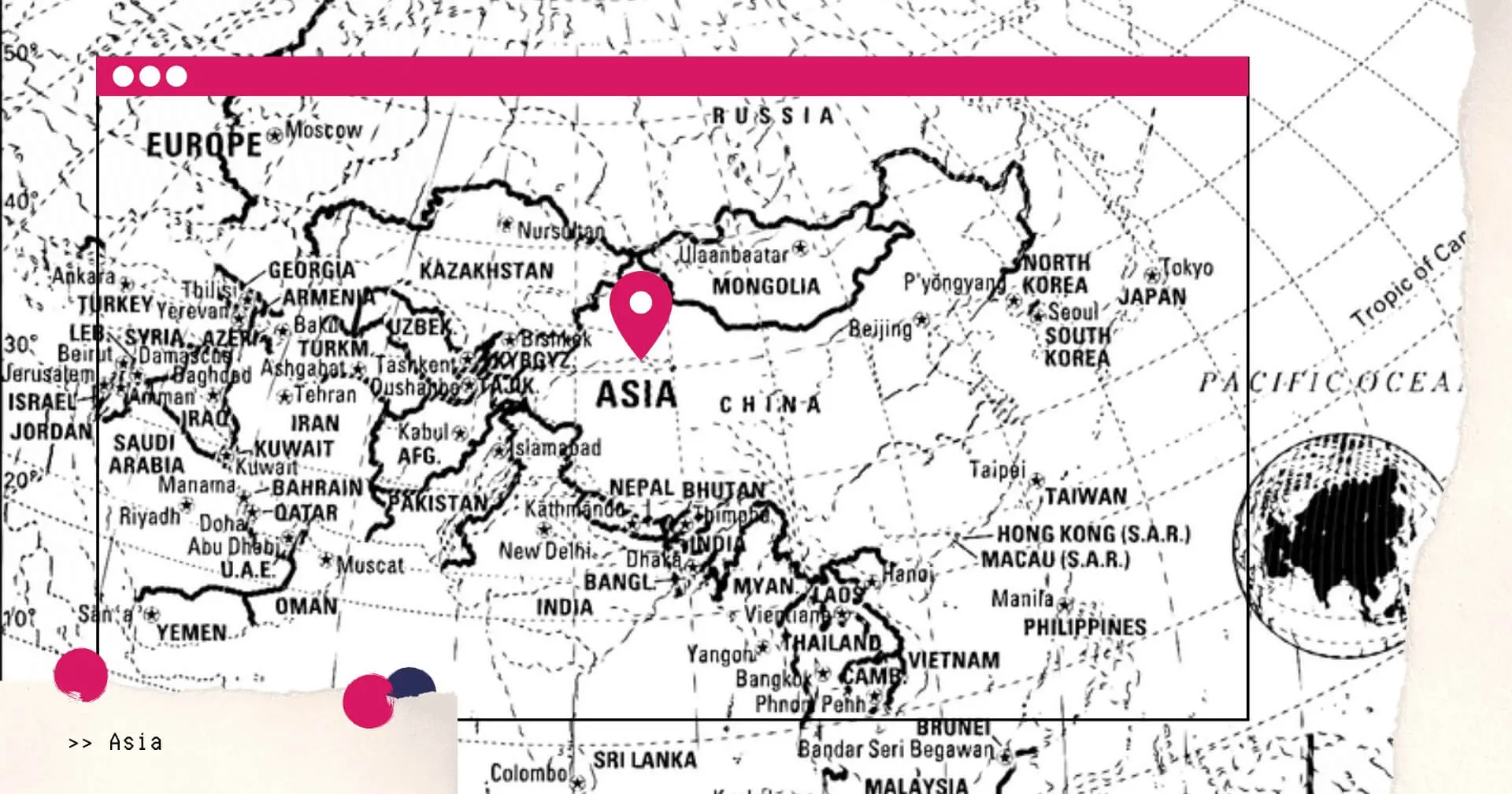 04.01.21: Qatar. Following an agreement brokered by Kuwait between Qatar and Saudi Arabia, the blockade imposed by the Saudis on Qatar was lifted this evening. Airspace, land and sea borders had been closed since June 2017 when Saudi Arabia, together with the UAE, Bahrain and Egypt accused Qatar of supporting terrorism and scheming with Iran. The joint action taken by the countries in 2017 also included severing economic and diplomatic ties.
06.01.21: China/Hong Kong. Authorities started rounding up over 50 pro-democracy politicians and activists for "subversion" under Hong Kong's recent National Security Law. The move is yet another sign of President Xi's disregard for human rights.
08.01.21: South Korea. The Seoul Central District Court ordered the Japanese government to pay 12 women (or their families) $91,000 each as compensation for having been abused as sex slaves during World War II. The abuse was widespread in Japanese-occupied territories. However, Japan is unlikely to comply, having settled the issue of "comfort women" on its own terms.
09.01.21: India. Ten babies died in fire in a hospital in Bhandara, a town in Maharashtra State. Seven other infants were rescued from the specialised unit for ill babies. Initial investigations suggest that a short-circuit may have caused the fire.
09.01.21: Indonesia. A Sriwijaya Air Boeing 737 carrying 62 people from Jakarta to Borneo plummeted into the sea killing all those on board.
10.01.21: Indonesia. At least 12 people have died following heavy rains that set off two landslides in West Java Province. The second landslide occurred while the head of a local disaster relief agency and an Indonesian Army captain were assessing the situation and supporting the rescue workers. They both died in the disaster.
10.01.21: Kyrgyzstan. Sadyr Japarov is set to be sworn in as president following what has proved to be a landslide victory. He had been freed from prison during an uprising in October, after which he was appointed prime minister and then acting president. The election also included a favourable vote on granting the President more powers. Critics fear the changes will undermine Kyrgyz independence.
15.01.21: Indonesia. A 6.2 earthquake struck Sulawesi island causing massive damage to property and scores of fatalities. Thousands have been made homeless in a situation which is exacerbated by the COVID-19 pandemic.
21.01.21: Iraq. A double suicide bombing in Baghdad has killed 32 people and injured at least a hundred more. The Islamic State (IS) has claimed responsibility for the attack. Shia Muslims appear to have been the target.
26.01.21: India. Some of the thousands of farmers protesting against new agricultural laws stormed the historic Red Fort in the capital New Delhi on Republic Day. The symbolic takeover, that saw a Sikh religious flag hoisted on the fort that had served as a palace to Mughal emperors, was a blow to the Hindu-nationalist government of Prime Minister Narendra Modi.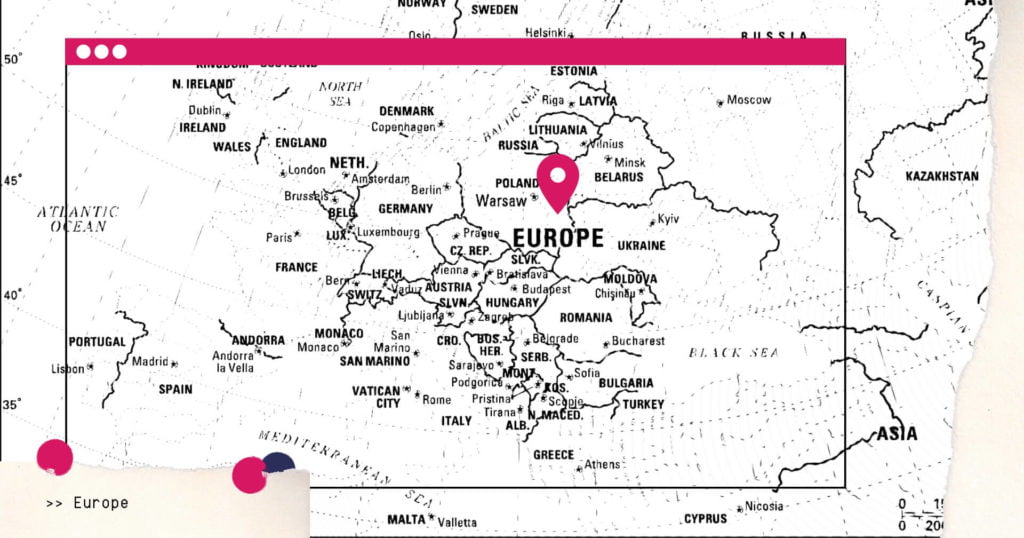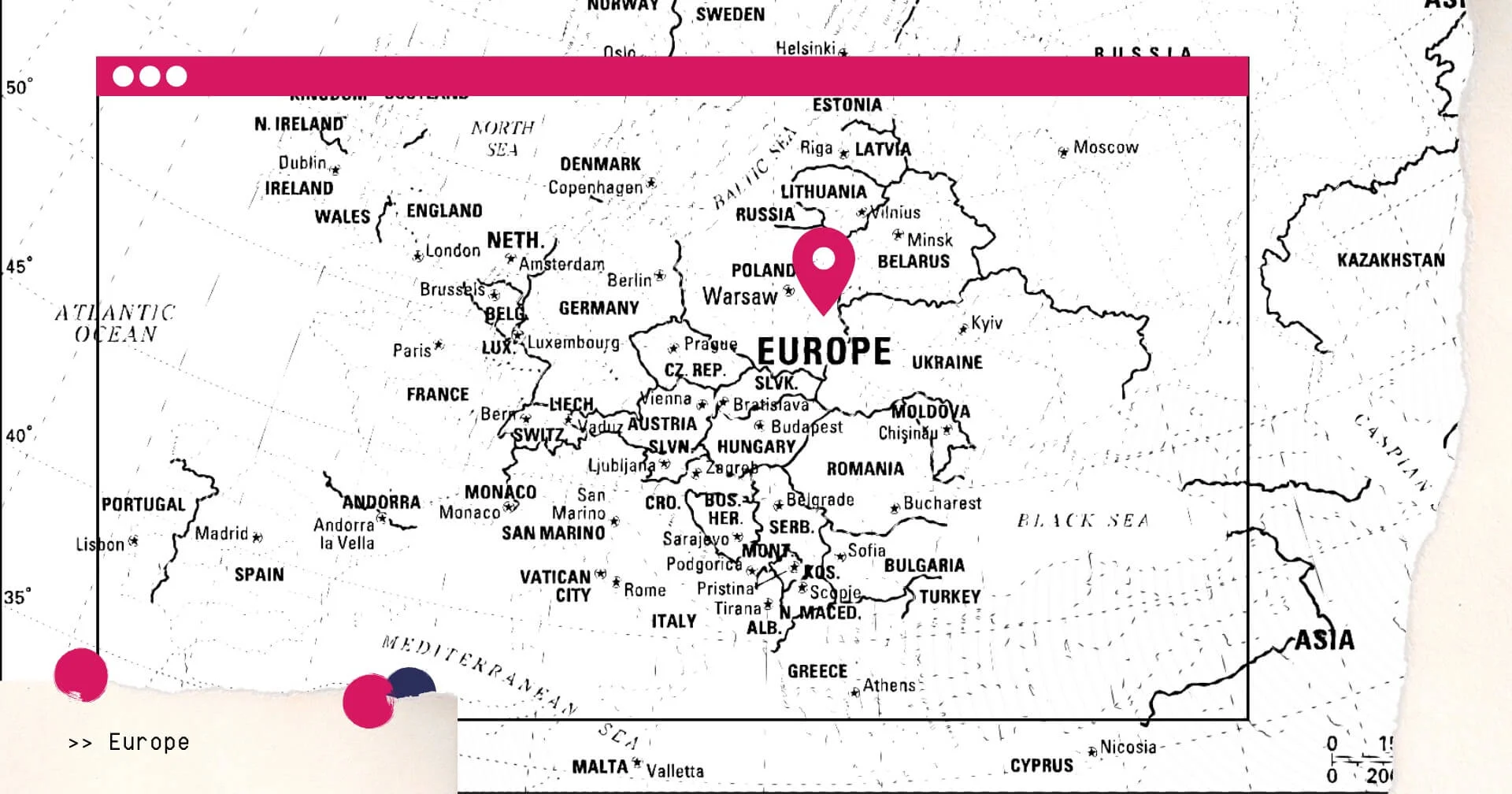 02.01.21: France. Hundreds of police had to be deployed in order to shut down an illegal rave in Rennes. The party, with about 2,500 revellers, had been dragging on since New Year's Eve in defiance of coronavirus restrictions.
04.01.21: UK. A judge at the Old Bailey ruled that Julian Assange could not be extradited to the US to face charges of espionage and hacking, owing to the risks the US penal system could pose to his mental health.
13.01.21: Republic of Ireland. Micheál Martin, the Taoiseach (Prime Minister) apologised to victims of mother-and-baby homes after a report confirmed "profound and generational wrong", which resulted in an "appalling level of infant mortality", with up to 9,000 infant deaths in the establishments under investigation. The institutions, which were generally run by nuns, housed women and girls who became pregnant out of wedlock. Their babies were often taken forcibly away from them and put up for adoption. The leader of the Catholic Church in Ireland, Archbishop Eamon Martin, also apologised unreservedly, admitting complicity in a culture in which "people were frequently stigmatised, judged and rejected".
13.01.21: Italy. Former Prime Minister Matteo Renzi pulled out two of his party's ministers from the government headed by Giuseppe Conte thus removing the coalition's slender majority and triggering a crisis. The move, at a time when the country is facing enormous pandemic related challenges, was blamed on disagreements with Conte's COVID-19 strategy.
15.01.21: The Netherlands. The Prime Minister Mark Rutte presented his resignation and that of his whole cabinet to the king after taking responsibility for a debacle that saw thousands of families falsely accused of child welfare fraud and ordered to pay money back. Rutte admitted that innocent people were "criminalised" and that their lives were "ruined".
15.01.21: Belgium. Pfizer announced a temporary reduction in deliveries across Europe, Canada and all countries outside the US so it could upgrade its Belgian plant. The announcement has caused outrage in many of the governments that are going to be affected.
16.01.21: Germany. Armin Laschet has been chosen to lead the Christian Democrats (CDU), the party of Chancellor Angela Merkel. He is currently the premier of North Rhine-Westphalia, Germany's largest federal state. The position improves his chances of replacing Merkel as Chancellor in the general elections that are due in September. Merkel has already confirmed she would not be seeking an additional term, having already served as Chancellor for 16 years.
17.01.21: Russia. Opposition leader Alexei Navalny was arrested as soon as he landed in Moscow from Germany where he had spent five months recovering from a Kremlin-style poison attack.
19.01.21: Italy. The Senate gave Prime Minister Conte the vote of confidence needed to be able to lead a minority government. The Lower House had already backed Conte the previous day.
22.01.21: The Netherlands. Chinese born Canadian drug lord Tse Chi Lop was arrested by Dutch police in Amsterdam. The Australian government will be requesting his extradition as he is considered responsible for up to 70% of the illegal drug imports into the country.
23.01.21: Russia. About 3,500 protesters have been arrested all over the country for taking part in rallies calling for the release of Alexei Navalny. Yulia Navalnaya, Navalny's wife, was amongst those detained. The EU and the US have condemned the heavy handed and unjust arrests.
25.01.21: Portugal. Incumbent centre-right President Marcelo Rebelo de Sousa has been comfortably re-elected in a vote that has seen a significant rise in far-right support.
26.01.21: Italy. Prime Minister Giuseppe Conte submitted his resignation to President Sergio Mattarella, in a bid to form a new government. The president will now have to decide whether to give him another opportunity to form a new coalition government. His other options are seeking a new candidate or calling a general election two years before the end of the current term. 28.01.21: Poland. A near-total ban on abortion in line with a law that was passed in October came into effect leading to protests across the country.
Announcing the results of the UN-aligned 2020 photo competition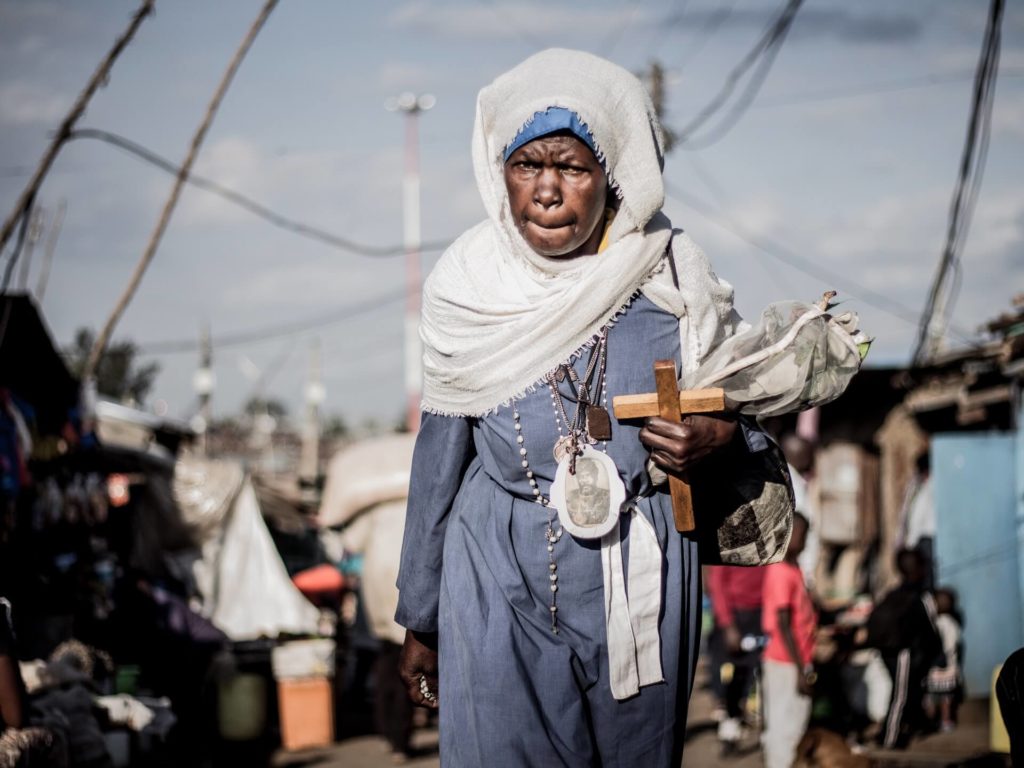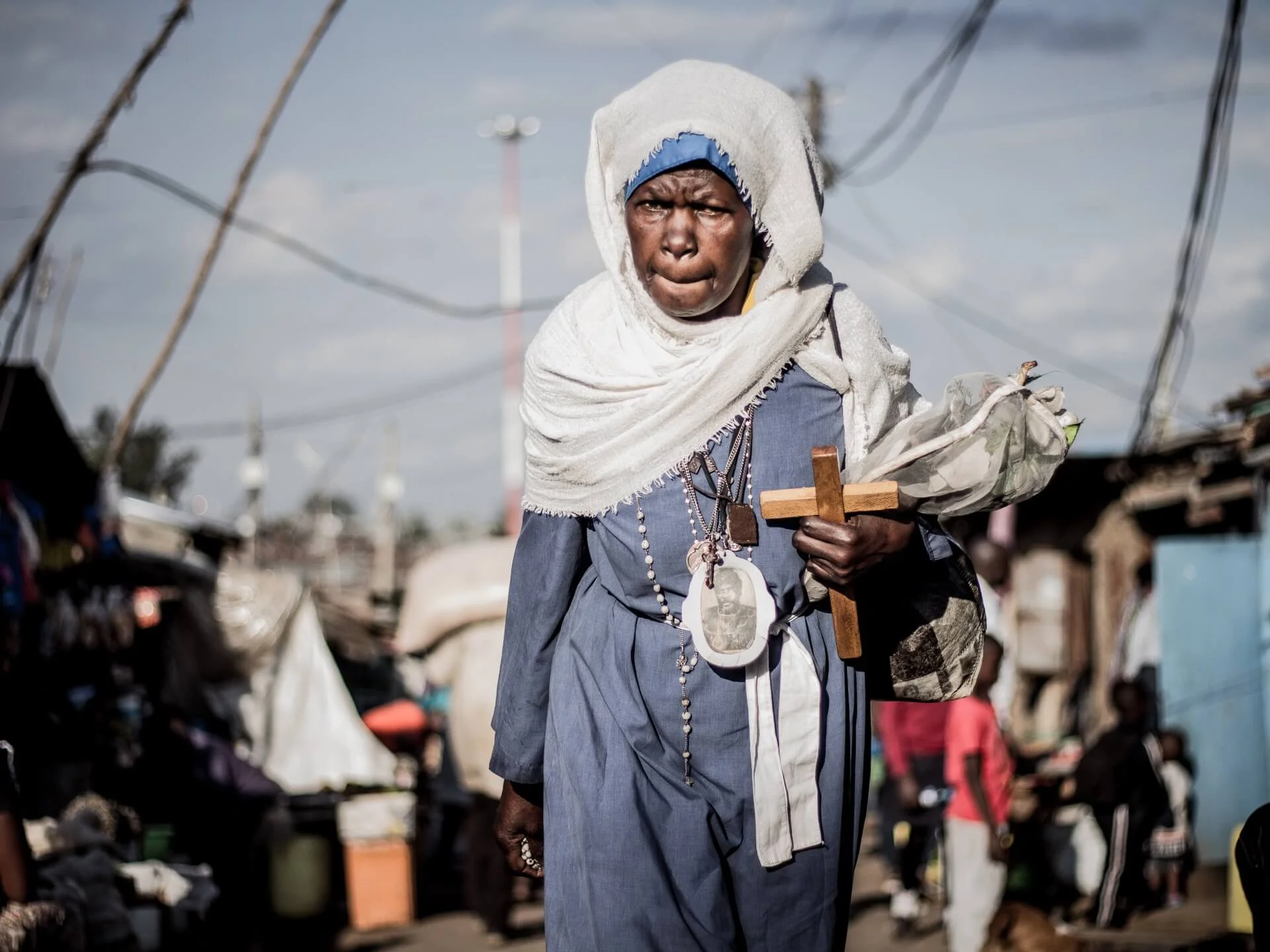 There were many fantastic entries with some awesome inspiring photography. As per rule of the contest, we have selected two winners. Read more about the winners of the Photo competition here.
The New Series about Sustainable Development Goals, the Doughnut Economy and the Davos Agenda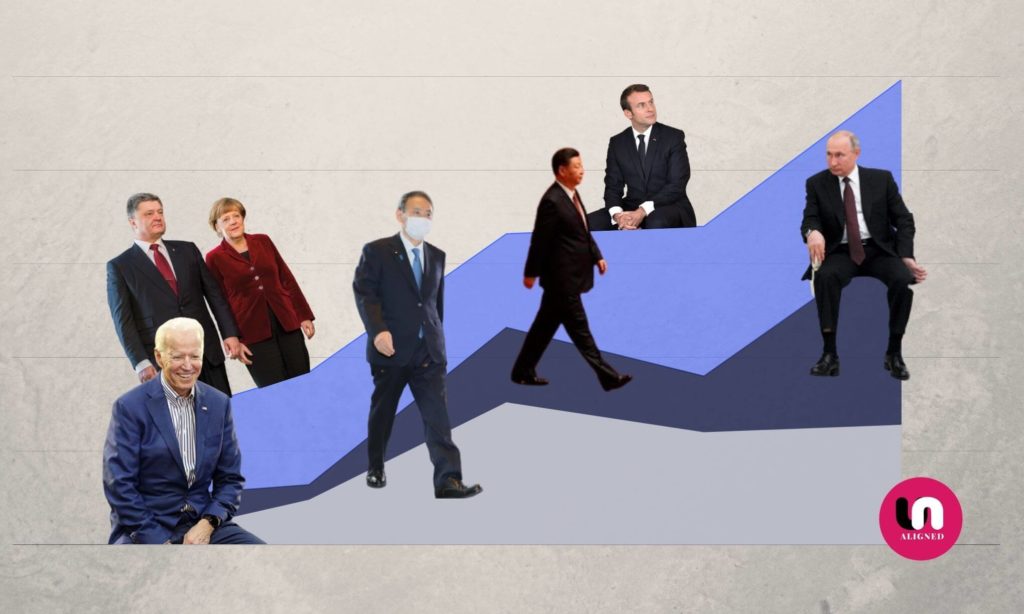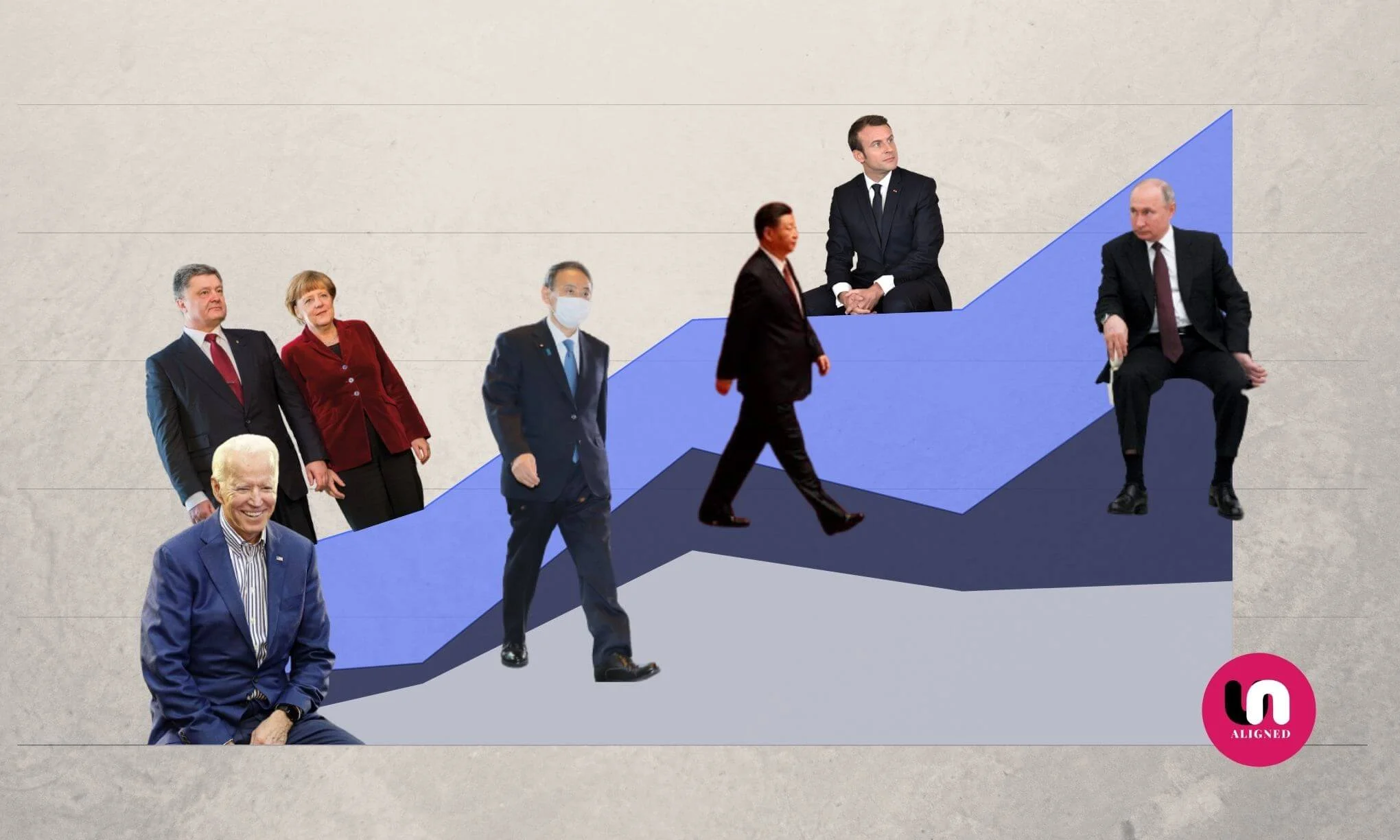 Read this article in Italian (Leggi questo articolo in italiano) →
As the Human Right Series of the Gordian comes to its eighth issue, we sincerely thank all of our readers and authors for their generous support and contributions. It is because of you that The Gordian Magazine has developed into its current form and has become a platform for members to express their thoughts and ideas.
The last eight issues we covered key human right topics. You can find all topics below.
Issue 1: When is it Okay to hit a protestor?
Issue 2: Why Putin's Referendum Victory is a Threat to Humanity
Issue 3: When grandmama fell off the boat… Very nearly taking note of migration
Issue 4: LGBTQ right, Zombie Democracy and Loveless Religion
Issue 5: The 2020 – 2021 Food Crisis and How to Prevent it
Issue 6: Scars and Gripes: American Democracy Under Siege
Issue 7: Animal Rights, It's time for a change: Welcome Veganuary!
Issue 8: The Lingering Sins of Religion
– Follow the Environmental Priorities series, where we explore key topics relating to environmental issues.
– Follow our first series, Unrepresented Nations, to learn about the voices of the most marginalised nations and peoples worldwide.
New Issue of the Gordian Magazine
Next month, The Gordian will start a new series of articles that will focus on growth and sustainable development. It will include articles on the United Nations' Development Goals, the Doughnut Economy and the Davos Agenda. It will also present a selection of essays by author and goodwill advocate Ayten Aydin, as well as interviews and editorials.
Collaborate with us
You can write, translate and research for UN-aligned at any point of time. Read more information about how to get involved here.
Unravelling the United Nations, Argead style Published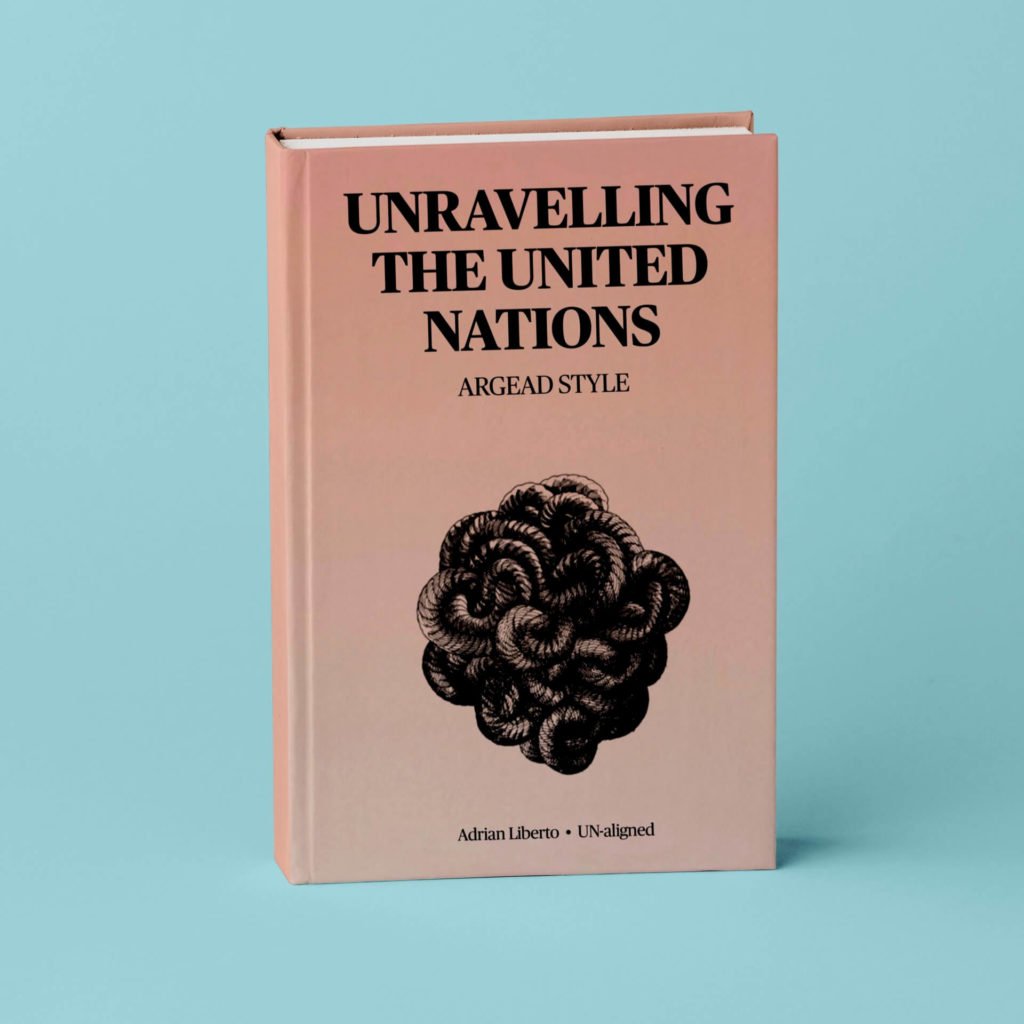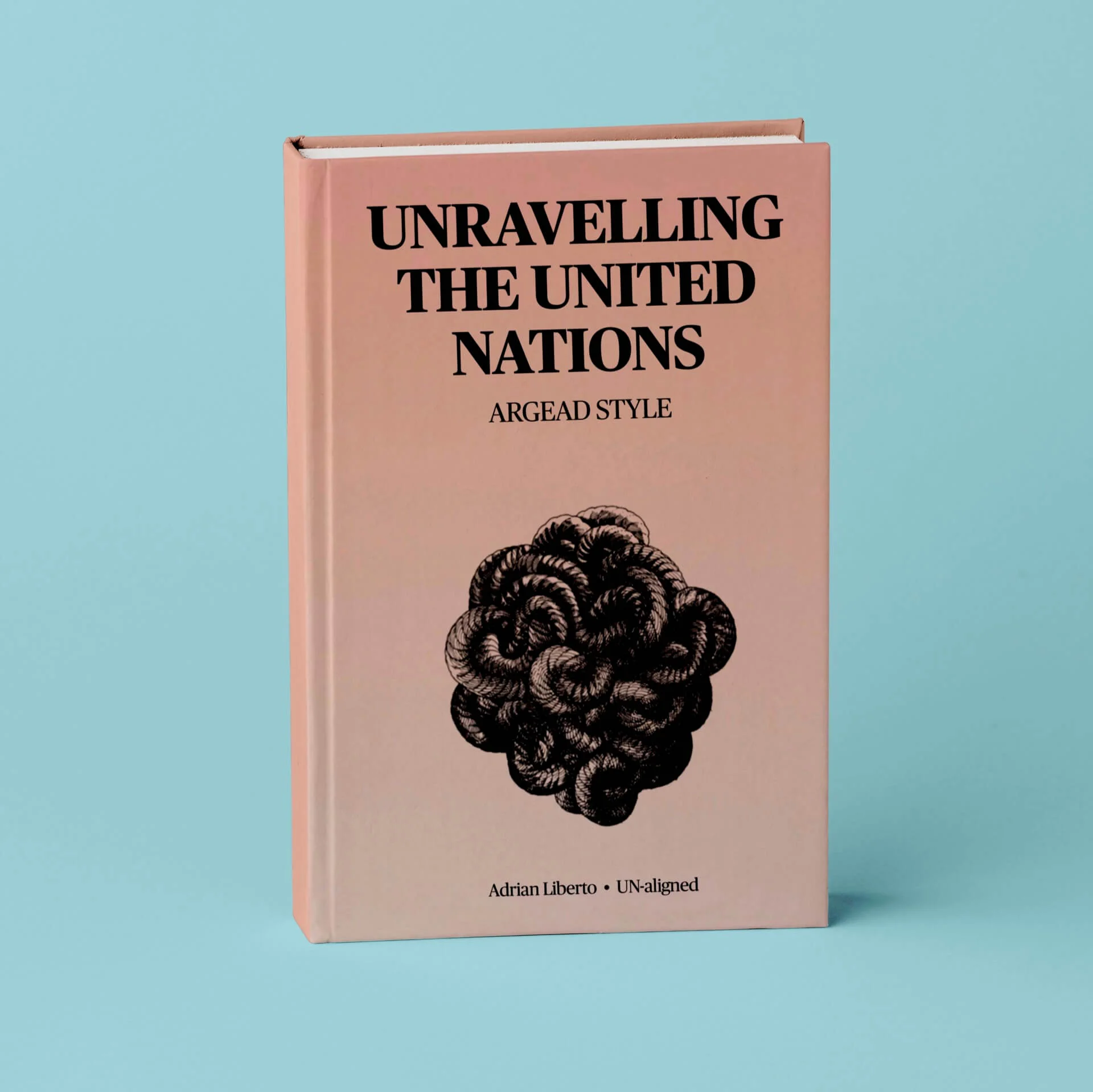 How exactly has the United Nations failed in its primary mission of securing world peace? What went wrong? Who or what is to blame? Can reform absolve the organisation of its monumental shortcomings and put it back on course with regards to meeting its obligations? These are just some questions this book aims to answer. And here is the spoiler: no, the United Nations cannot be salvaged.
However, the book presents an alternative vision: an organisation that can achieve the sacred mission without the shackles of obsolete structures and bullying superpowers. The organisation, UN-aligned, has already been founded and it is introduced in this groundbreaking work.
Get your copy today
You can support us by buying a digital or printed copy of the book from your local Amazon Store:
The Lingering Sins of Religion
By Adrian Liberto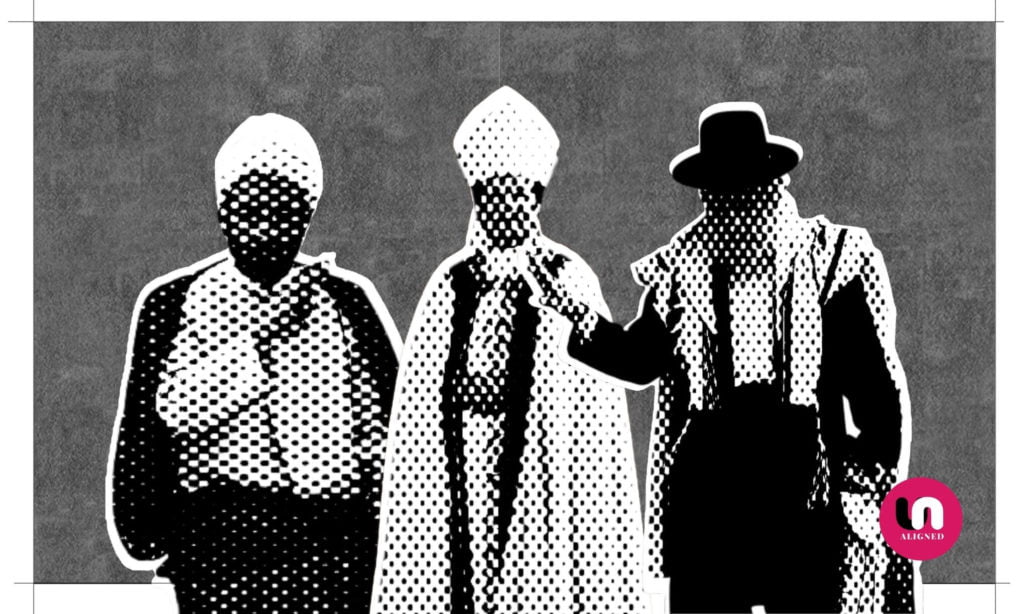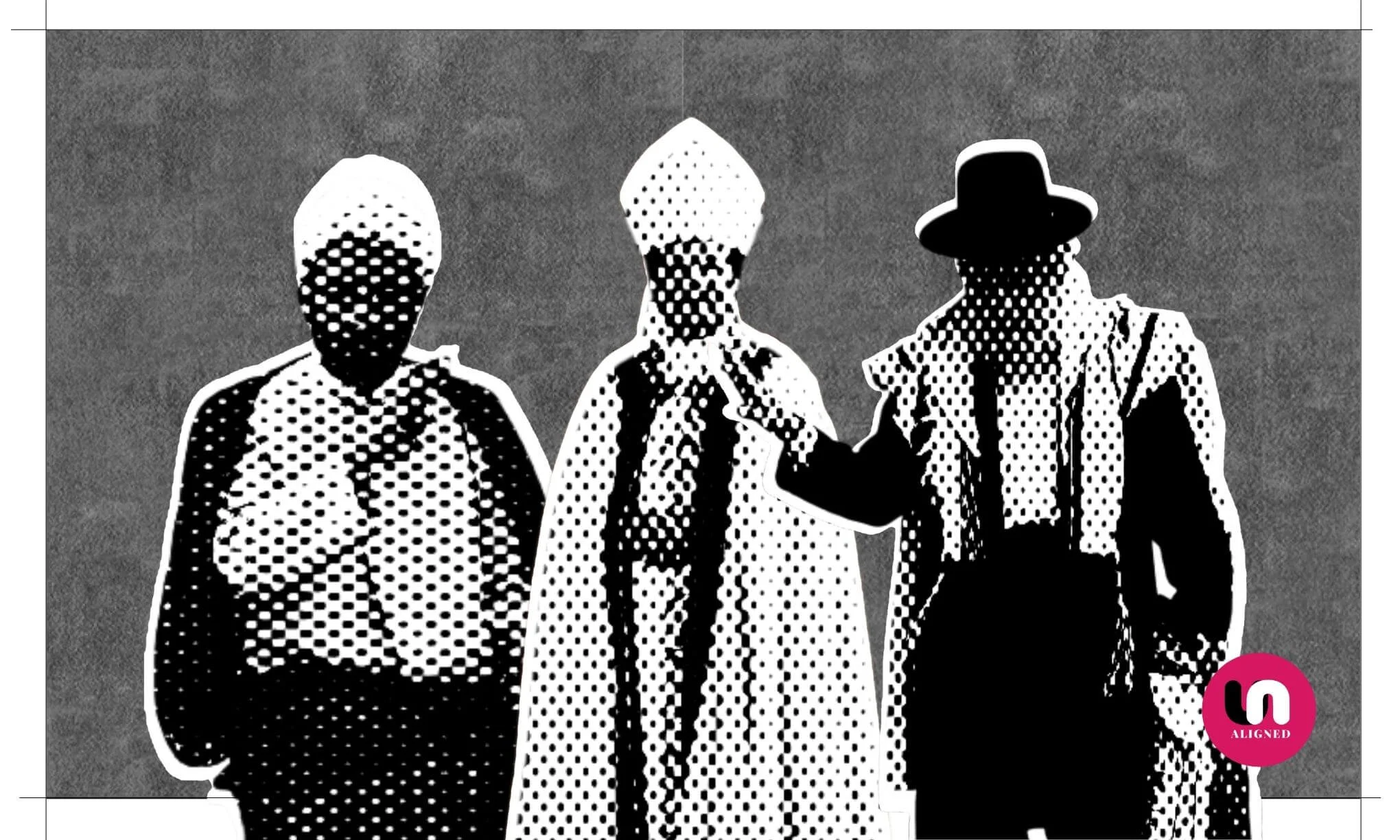 Read this article in Italian (Leggi questo articolo in italiano) →
Written in stone
There are thousands of religions in the world today and many thousands more have come and gone. Many of these claim or have claimed a monopoly on truth relating to the divine and the moral, as well as to the rituals necessary to accompany a devout life. No doubt, much good has come from these religions in as much as they have contributed to unifying people around a set of values that have generally been beneficial to society and wellbeing. Often, they coalesce around scriptures that are professed to have been inspired or dictated by heaven itself. The Abrahamic religions, Judaism, Christianity and Islam are very much of this mould. There is only one problem: societies change, but books do not.
When books weigh us down
When, as a young man, I had informed my mother that I had decided to become a vegetarian because I could not condone the killing of animals, nor the suffering we inflicted on them, her reply was simple: "Jesus ate meat." Discussion closed. Had I been bolder, I could have explained how times change, how our awareness and knowhow meant that we could move on from that stage of our evolution, but who was I to question her faith? I simply moved on re-defining my own. Her book had become an anchor preventing her from moving forward. As I got older, I discovered how more and more injustices were linked to books that were frozen in time, deprived of the possibility to adapt to an evolving world. The suppression of women, the persecution of homosexuals, the circumcision of small boys, the demeaning of sexual acts, the terrorising of children with threats of eternal and excruciating damnation are some of the most noteworthy.
Fortunately, some of the more nefarious dictates of religion are starting to be abandoned and they are being interpreted as having only been relevant to the historical context from whence they came. These include precepts such as those that relate to stoning, slavery, divorce and women's rights. I say "starting" because, of course, some of these ills still linger. Why some and not others? Sadly, it is a case of admitting defeat only when the last soldier has been shot. Take Galileo Galilei for instance. If the Roman Catholic Church could have its way, perhaps Catholics would still be forced to believe that the whole universe revolves around the earth. A full hundred years after Nicolaus Copernicus expounded the heliocentric model of our solar system in 1514, Galileo was dragged before the Roman Inquisition and forced to recant and stop supporting the "theory". The court concluded that heliocentrism was "foolish and absurd in philosophy, and formally heretical since it explicitly contradicts in many places, the sense of Holy Scripture."
Dangerous silence
However, it is not only what religions prescribe that can be dangerous. Sometimes the problems lie with what they fail to condemn. Think of all the horrors that were rife through the centuries when the Abrahamic scriptures were composed: violence against women and children, arranged marriages, cruelty to animals, wars… Certainly, during the time of Mohammed, for instance, war was a matter of course and branding it as wrong would have been asking for trouble. However, that was hundreds of years ago. Though the silence of many scriptures in this regard is no doubt partly responsible for the complacency of people towards the horrors of war, continued acceptance of this barbaric way of settling differences, because scriptures do not explicitly denounce it, is downright wrong.
Picking and choosing
The irony is that when it came to war, Jesus did implicitly condemn it with recommendations like "turn the other cheek", "love your enemy" "blessed are the peacemakers!" and "who lives by the sword will perish by the sword", but the church was more intent on sending young children to hell for masturbating than taking these directives seriously. This highlights how scriptures can be quite open to neglect or self-serving interpretation when this pleases the religious powers that be. As the church gained temporal power, in fact, belligerent popes were the norm, not the exception.
Responsibility cannot be delegated
So, there are serious dangers associated with abdicating all responsibility regarding right and wrong and delegating it solely to canon. First, every situation we encounter is different and, moreover, humanity continues to develop. Scriptures cannot cover every eventuality, nor can they evolve with the times. They can impart a certain spirit of righteousness which then has to be adapted according to circumstances and progress. Second, mark you this: "the devil can cite Scripture for his purpose," and such manipulation can so easily dupe believers who are not trained to use their conscience or their judgement. Finally, living strictly according to rules that are hundreds or thousands of years old does not simply leave one out of synchrony with development, in many cases it endangers it: LGBT+ rights, women's rights, animal rights, children's rights are all seriously threatened by narrow religious observance.
The power of conscience
Some may argue that taking away strict adherence to the scriptures would be like opening a Pandora's Box and inviting a free for all. This is nonsense. Let us consider why believers follow a particular religion. In many cases it is because their parents or their community told them too. I doubt many children are presented with a selection of world scriptures as they get older and encouraged to choose for themselves. People often just follow what they are brought up with and would consider it treason to even contemplate abandoning their religion for another, or none at all. Where is the virtue in that? Still, let us assume one does make a concerted effort to choose one's religion according to the highest principles of kindness and decency. The fact remains that the scripture is being judged by something higher than itself, namely a person's conscience. Surely then, this is what we should be following in the first place: a conscience, which indeed can be edified by scriptures and a host of other teachings and experiences, but a conscience nonetheless.
Such a conclusion has led some religions or schools to deny free will altogether and attribute one's faith solely to grace or predestination. This is the ultimate betrayal of one's dignity and responsibility and all the more sinister when the religion in question leads us to bigotry and acts of hatred. Einstein had said that "God does not play dice", I expect that God does not play games with our consciences either. We have a conscience to judge what must be done and we cannot blame anyone or anything else for our transgressions against kindness and justice.
In conclusion, religion should not and must not be used as an excuse for indifference, oppression or injustice of any kind, whether it be to fellow humans, to animals or to the planet itself. Indeed, standing up to narrow minded traditionalism may not make one many friends, but kindness and justice are not negotiable.
Five times the Russian Orthodox Church Flouted Norms of Decency
By Ariana Yekrangi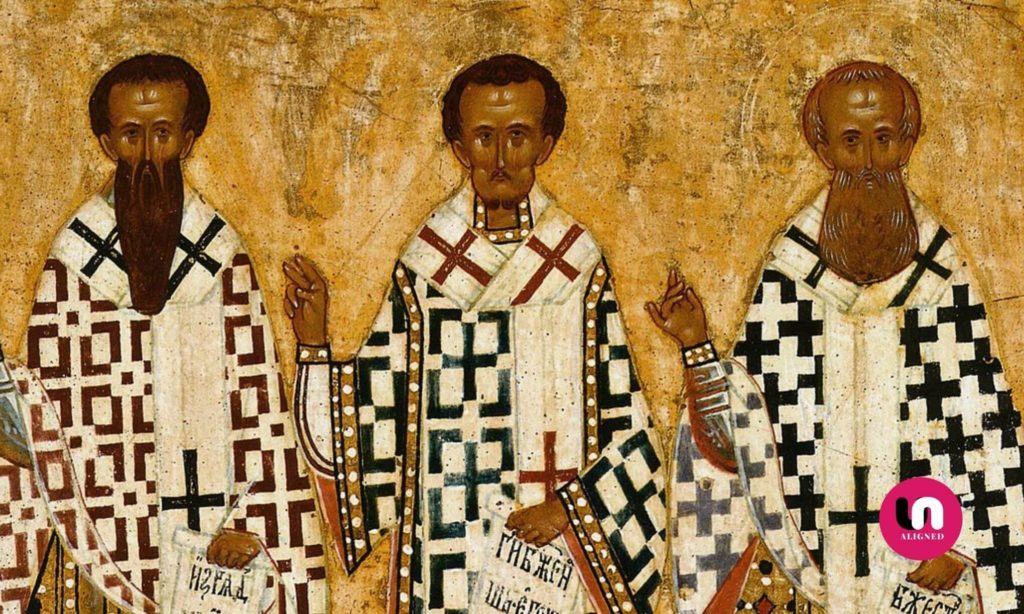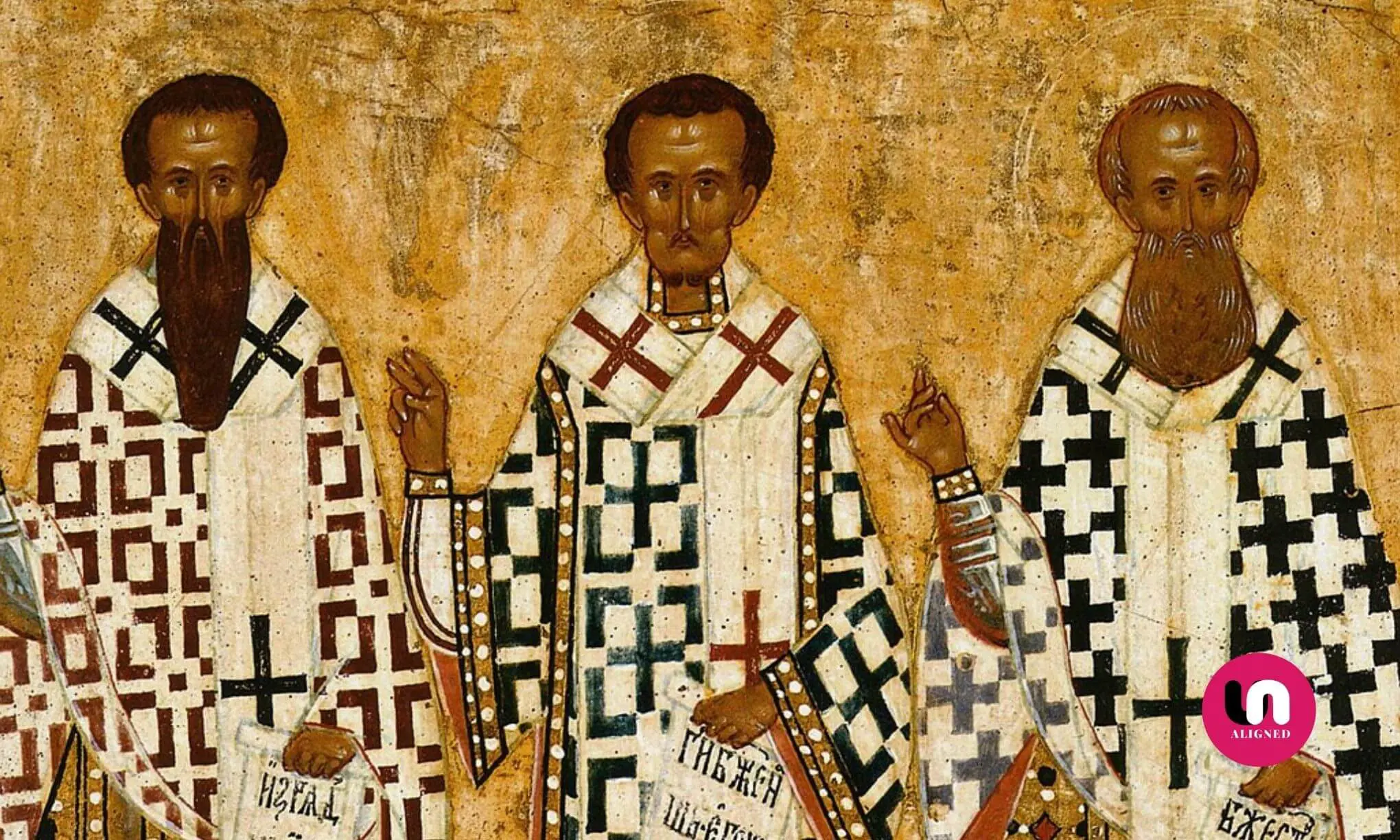 Read this article in Italian (Leggi questo articolo in italiano) →
Under the former communist regime, the Russian Orthodox Church (ROC) was suppressed, its properties confiscated and its followers harassed and imprisoned. This was until a Messiah came along. He promised the church fortune, a return to traditional values, a trip to simpler times when the state and church washed filth off each others' backs. Yes, Putin and the Russian Orthodox Church walk hand-in-hand in so many ways. From the eyes of the church he is seen as a "miracle of God", a humble Russian worshiper who wants to put the Church at the heart of Russia's national identity. However, the Church is not the only one who has wet dreams; what the ROC knows too well is that they must return the favour. And we all know what the price of a deal with the devil is: selling your soul.
A marriage made in hell
With his supporters in the church, their church, Putin's grip on power bolstered year by year seizing control of the media at home and imprisoning or forcing into exile any powerful oligarchs who stepped in his way. With the strong man comes strong values, very strong traditional values indeed about what's right and what's wrong in the field of human relationships, domestic and foreign policy. The Orthodox Church and Putin made an unholy union one that coincides perfectly with power, authority and wealth.
Quid pro quos are the cornerstone of every marriage of convenience: Putin has allowed the Russian Orthodox church to hide its income, receive state assistance, and outcompete other religious communities in Russia. In return, he demands one thing: for the Church to become his pawn, even when this means going against the Church's traditional values of compassion, fairness, and patience.
The Russian Orthodox Church has long changed its role from a spiritual guide to a hate-spreading cult, opposed to reform and human decency. Here are five instances the Russian Orthodox Church chose to be on the wrong side of history.
1. Fuelling a "holy war" in Syria
Although it may seem utterly peculiar to some, in the twenty-first century, the Russian Orthodox Church was more than happy to get political; take Syria for example, the church warmly endorsed Putin's intervention on behalf of President Assad as a moral and right action.
The Patriarch responsible for the disgrace, Kirill of Moscow, said armed interventions were necessary since "the political process has not led to any noticeable improvement in the lives of innocent people, and they need military protection." The good old Patriarch even went as far as calling it a "holy war". When was the last time a religious leader took an overtly hawkish stance like this.
You might think why on earth would the church support the killing of about 600,000 Syrians? Who in their right mind would speak in support of the Syrian dictator? Well, the Orthodox Church, which has deep-rooted historical ties with diminishing Christian communities of the Middle East, became increasingly alarmed by the mass flight of Iraq's Christians following the US invasion of that country, so when the Syrian war broke, the church began lobbying the Kremlin to take a firm stand in defense of Syrian Christians, who make about 10 percent of the population in Syria. Many believe the church's persistence played an important role in Vladimir Putin's decision to intervene in the conflict.
2. Hypermasculinity and the stance against LGBTQ rights
In today's Russia, persecution on the streets against the LGBTQ community is rife and it does not seem to be a great priority for the police or lawmakers.
Although the country decriminalised homosexuality in 1993, twenty years later, it banned "homosexual propaganda toward minors", a move that further fuelled hatred and homophobia. Legally, LGBTQ groups are not protected from discrimination, hate crime or hate speech, all of which are prevalent at the hands of private and state actors, including vigilante groups who openly and publicly hunt gay or bisexual men with complete impunity. As a result, many from the LGBTQ community get by living in secrecy; some take the consequences of being who they are, while others simply leave the country.
The wispy-bearded senior cleric and the head of Russia's Orthodox church, Kirill, has been reported to liken marriage equality to Nazism: "when laws are detached from morality they cease being laws people can accept." This he said was similar to the laws in Nazi Germany. Both Putin and the Russian Orthodox Church have twisted views about their God and Christianity.
Earlier last year, a majority of Russians voted in favour of constitutional changes which, in addition to allowing President Vladimir Putin to extend his rule, added language defining marriage as "a union between a man and a woman" to the Constitution. This is utterly disgraceful. If the Roman Catholic Church can move from its biggoted past and distance itself from homophobic remarks it once fabricated, why can't the Eastern Church follow?
3. Human rights? Yeah, we are against that also
In 2016, according to the Interfax news agency, Patriarch Kirill bizarrely denounced those human rights that he said contradicted the Bible, and proclaimed fighting them as "heresy" the goal of his church . Adding that "We must defend Orthodoxy". He was quite ambivalent about exactly which human rights he found particularly offensive, but knowing his line-off thinking and track record, one can easily guess.
In the course of half a century, many experts suggest that the attitude of the Russian Orthodox Church on human rights has softened from an outright rejection to a position of critical acceptance. However, much like other Abrahamic religions the Russian Orthodoxy developed in the milieu of violence and intolerance. The Orthodox Church is deeply out of touch with social reality and has yet to rid itself of outdated anomalies.
The Journalist Deborah Orr writes: "For human rights to flourish, religious rights have to come second to them. We are all human. We are not all of the same religion, or religious at all. One cannot protect religious rights if they are used as a reason to abuse human rights, human equalities, as so often they are."
4. Supporting Belarus's embattled leader
As thousands of Belarusians took to the streets to protest against the rigged and fraudulent election of Alyaksandr Lukashenka, the Russian Orthodox Church published a statement in support of Europe's last dictator, congratulating and praising him for his devotion to Orthodox congregations; and encouraging the "fruitful interaction between the state authorities and the Belarusian Exarchate."
By now, it should not come to anyone's surprise that the ROC does not care about fair elections, human rights or the values and needs of today's world. Putin's geopolitical ambitions go hand in hand with the ROC's desire to preserve its power over the Belarusian Orthodox Church (BOC) and other post-Soviet states. In this instance however, the price of power came at the expense of losing trust, both at home and abroad in Belarus.
5. Providing cover for intolerance and repression
By continuously siding with the Kremlin over the Russian people's cry for change and reform, the Church has alienated many of its followers.
In the past months, not only did Orthodox Christians make up a significant number of the thousands of protesters who took to the streets in pro-democracy protests across Russia; but many of them openly cited their faith as grounds for taking action. Within the Church itself however, those who have dared to speak ill of Putin face being defrocked and publicly humiliated.
In December a Russian Orthodox Church court in the Yaroslavl eparchy issued a five-year work suspension for a priest who signed an open letter with dozens of other clergymen urging the authorities to reduce their clampdown and free activists sentenced to prison for attending protests. Sad, what once was seen as an independent spiritual entity is now nothing but a puppet dancing to Putin's tunes.
In an interview in central Moscow, Dmitry Tsorionov, a former Orthodox radical who now protests with Russia's opposition said: "Crimea has made many Russian Orthodox believers realise that our society is heading in the wrong direction, and it is not possible to identify with evil".
Putin will leave sooner or, as it seems, much later, but a modern Russia, shaped by a revitalised Russian Orthodox Church, will outlast him.
UN-aligned article 8: "Religion cannot be used to promote violence, bigotry and intolerance."
All too often religious leaders are silent regarding the atrocities or prejudice committed in the name of their religion, but even more sinister is the fact that some actually advocate hatred and its ramifications. Promoting injustice towards people or animals is unacceptable and religious leaders of this mould should not be recognised as legitimate religious representatives. Religious leaders have a duty to promote harmony, if they do not, then they are fakes and should be dealt with according to hate laws, since religion cannot be above ethical conduct.
No, it is not just a snip: Why Circumcision is Legalised Child Abuse
By Adrian Liberto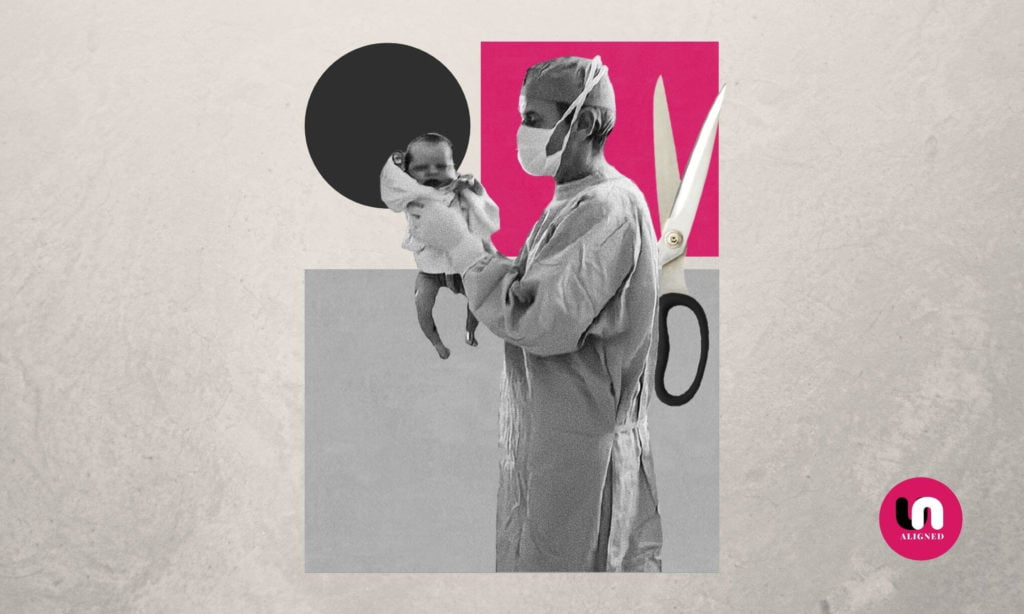 Read this article in Italian (Leggi questo articolo in italiano) →
Mutilating the sexual organs of a child in the name of culture, religion or dubious preventative medical claims is outrageous and a blatant breach of the child's human rights. Female genital mutilation is thankfully on the decline and relatively rare in developed countries. The cutting of little boys, however, is not. Approximately one third of males are circumcised worldwide. In this article I intend to highlight the futility and barbarity of the practice.
Justifications on a razor's edge
There are two main reasons why parents would want to inflict the mutilation on a child, other than legitimately therapeutic ones. One is religious or cultural, while the other is based on hygiene. Neither can be justified, not least because they fail to take the child's human rights into account. After all, would a parent be allowed to drag an adult son away and chop off his foreskin without his consent? Of course not! Well, it is worth remembering that the irreversible cut that is carried out on the child is inflicted on the adult that child will become too.
Cutting in the name of culture and religion
Let us begin with religion. The practice dates back to ancient times and there is evidence that it was practiced in Africa, including Egypt, as well as the Middle East. In Judaism it became a distinguishing feature as it was presented as a covenant between God and the Jewish people through Abraham (Gen.17:10). Islam adopted it, partly because it was already customary with many convert. However, in Islam it is not a deal breaker and a significant number of Muslims, in parts of Pakistan for instance, do not get circumcised.
Nevertheless, like all unsavoury practices that may have once been the staple of a religion, such as stoning, the suppression of women or slavery, many Jews started speaking out against the practice. Theodor Herzl (1860-1904), for instance, who is generally referred to as the Father of the State of Israel, refused to have his sons circumcised. The early Christians of the Roman Empire, who were comfortable accepting Jewish traditions and scriptures, had no qualms when it came to rejecting circumcision. They not only considered it abhorrent, but also vulgar. The glans, the head of the penis, was considered a most intimate part of the male anatomy and a sign of arousal. The foreskin kept it out of sight while men exercised or bathed together as was customary in most parts of the empire. Some jews, therefore, felt mortified at having to parade their glans in these public places and they did their best to cloak it in any way they could. Nowadays, there are many more reasons why circumcision should not be performed, as we shall see, and stubbornly sticking to the practice's primitive religious roots in order to perpetrate it should no longer be acceptable.
Cutting in the name of hygiene
The health arguments may have made sense when cleanliness was not all the rage, but it makes no sense now. Imagine if a doctor offered to chop off a baby boy's toes so that he would not be prone to athlete's foot when he got older… You would rightly think that he or she was stark raving mad. And yet one can get athlete's foot even when one washes one's feet religiously. When it comes to the penis, soap and water generally does the trick. True some venereal diseases, and even AIDS may be more easily contracted with an intact foreskin, but the answer here is clearly the use of condoms, especially when cutting is no guarantee against infection. Despite this, in 2008 the United Nations (the WHO and UNAIDS) started a programme of circumcision that resulted in over 11, 000,000 circumcisions in southern and eastern Africa. Perhaps the UN preferred to mutilate all those men and boys rather than promote and distribute condoms so as not to offend Pope Benedict XVI who, like his predecessor John Paul II, was vigorously opposed to the use of condoms.
The fact is that there are serious health risks linked to the circumcision of children, including death, infections, insufficient penile skin for comfortable erection, chafing and repeated tearing of the wound on manipulation. Infections, including venereal ones, are particularly an issue when the metzitzah b'peh ritual is followed, which involves the sucking of the bleeding penis by the person officiating the circumcision rite. Then, of course there are all the psychological issues. These range from trauma to feelings of parental betrayal and disfigurement, low self esteem and depression. Statistics vary from country to country, but even in a medically advanced country like the USA for instance, about 100 neonatal circumcision-related deaths occur every year, which is equivalent to 1.3% of all male neonatal deaths.
All this goes to show that the arguments in favour of circumcision are either outdated or flawed. However, we have not even touched on the two primary issues yet. First, circumcising a child is abuse and a breach of his human rights; second, apart from the issues mentioned above, circumcision deprives the victim of the natural pleasures the foreskin is designed to provide.
Betrayal at the very top
It is not surprising that the United Nations tends to overlook male circumcision when advocating the rights of the child considering it likes to kowtow to so many of its member States that are in favour of the practice. In the United States, where about 75% of boys are circumcised, the American Academy of Pediatrics is no better at defending male children from this abuse, partly because doctors earn vast sums of money performing the operations equivalent to about $2,000 per mutilation. Despite this laissez faire attitude, the fact remains that mutilating a child for non-therapeutic reasons is abuse and a fundamental infringement of their human rights. At long last, some countries are working towards abolishing the practice, particularly in northern Europe. Iceland, it seems, may be the first to get there.
An integral element of the sexual act
Finally, the most obvious reason: millions of years of evolution put the foreskin there for a reason. In fact, many reasons. The foreskin protects the glans and keeps it moist and sensitive to pleasure, while it is rich in sensual nerve endings itself. Lubricating fluids that are secreted during arousal are easily stored under the foreskin, as are pheromones, and they are released when intercourse or even masturbation begin, thus maximising pleasure. Moreover, the foreskin itself acts as a roller-gliding bearing, thus also facilitating momentum with the back and forth movement.
The role of the foreskin in contributing to sexual pleasure was in fact, well understood during the nineteenth century and circumcision was promoted as a way to discourage masturbarion, which was frowned upon. Actually, right up to 1968, the Webster Universal Dictionary defined masturbation as "self-abuse"! Doctor John Harvey Kellogg (1852-1943), summed up the mentality with such a dryness that even his cornflakes were not quite up to the crunch: "A remedy for masturbation, which is almost always successful in small boys, is circumcision … The operation should be performed by a surgeon without administering anaesthetic, as the pain attending the operation will have a salutary effect upon the mind, especially if it be connected with the idea of punishment." Ouch!
Seeking help
It is no wonder then that some men resort to foreskin restoration methods to regain their foreskins. This is either achieved by stretching the skin of the penis until it is trained to cover the glans, or through surgery. The new foreskin, however, will lack the specialised tissue removed by circumcision.
The aim of this article is to highlight the injustice of forced non-therapeutic circumcision. It does not cover all the issues relating to the subject, such as how it can affect sexual partners, or how to deal with some of the psychological issues mentioned above. However, there are support groups and advice centres such as Your Whole Baby that can offer help and professional support. If you would like to share your experiences regarding the topic, write to us via our Contact Page at UN-aligned.
Religion that unites…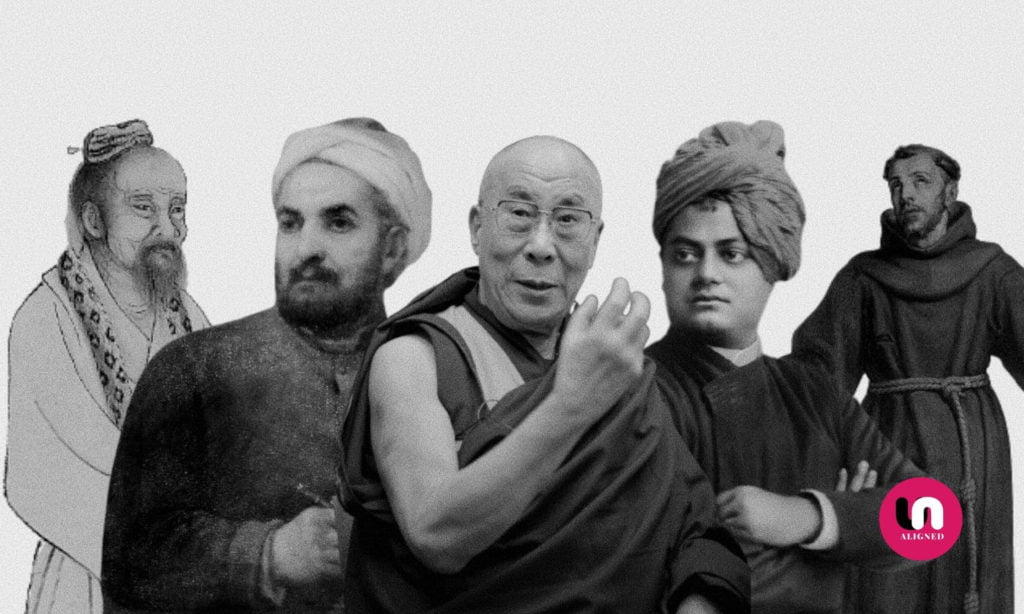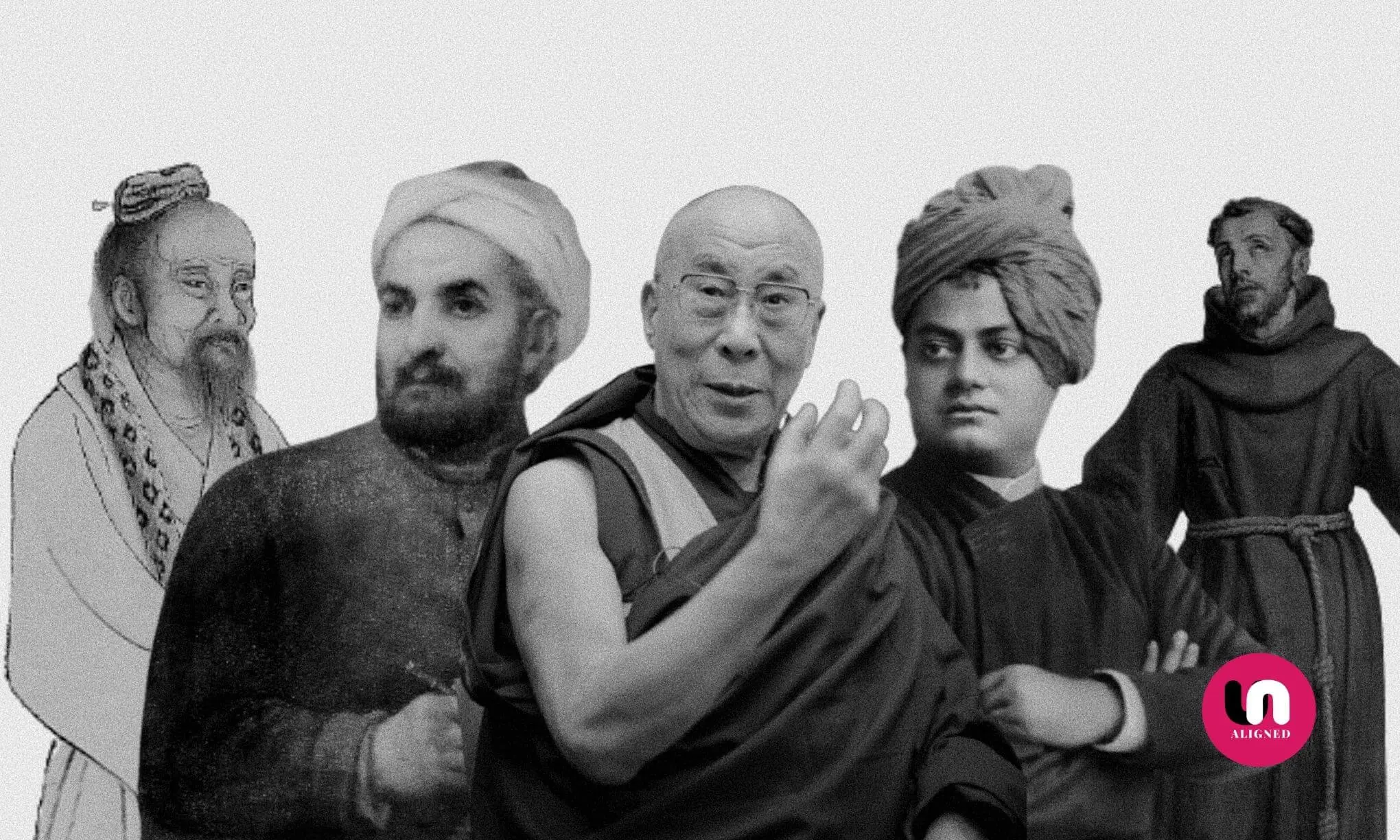 Read this article in Italian (Leggi questo articolo in italiano) →
People with bigotted or selfish agendas have always tried to hijack religion, but there have always been spiritual adherents who have understood that kindness is paramount and they have highlighted the essence that unites us rather than the dross that divides us. Here are some inspirational quotes from a range of religious thinkers.
"As different streams having their sources in different places all mingle their waters in the sea, so, Oh Lord, the different paths which men take through different tendencies, various though they appear, crooked or straight, all lead to Thee." Sanskrit Hymn
"This is my simple religion. No need for temples. No need for complicated philosophy. Your own mind, your own heart is the temple. Your philosophy is simple kindness." Dalai Lama XIV
"It is permitted for a tree to say, 'I am God,' " writes the author of the Gulshen-i-Raz (the allusion is to the burning bush that spoke to Moses); "why then may not a man say it?" Hafiz
"Every religion is only evolving a God out of the material man, and the same God is the inspirer of all of them." Swami Vivekananda
"Love, and do what you will: whether you hold your peace, through love hold your peace; whether you cry out, through love cry out; whether you correct, through love correct; whether you spare, through love do you spare: let the root of love be within, of this root can nothing spring but what is good." Augustine of Hippo
"The Kazi is searching the words of the Koran, and instructing others: but if his heart be not steeped in that love, what does it avail, though he be a teacher of men? The Yogi dyes his garments with red: but if he knows naught of that colour of love, what does it avail though his garments be tinted?" Kabir
"This is love: to fly toward a secret sky, to cause a hundred veils to fall each moment. First to let go of life. Finally, to take a step without feet." Rumi
"The purpose of a fish trap is to catch fish, and when the fish are caught the trap is forgotten. The purpose of a rabbit snare is to catch rabbits. When the rabbits are caught, the snare is forgotten. The purpose of the word is to convey ideas. When the ideas are grasped, the words are forgotten. Where can I find a man who has forgotten words? He is the one I would like to talk to." Chuang Tzu
"If you have men who will exclude any of God's creatures from the shelter of compassion and pity, you will have men who will deal likewise with their fellow men." Francis of Assisi
Understanding conspiracy theories and its victims in the golden age of nonsense
By Jonna Lappalainen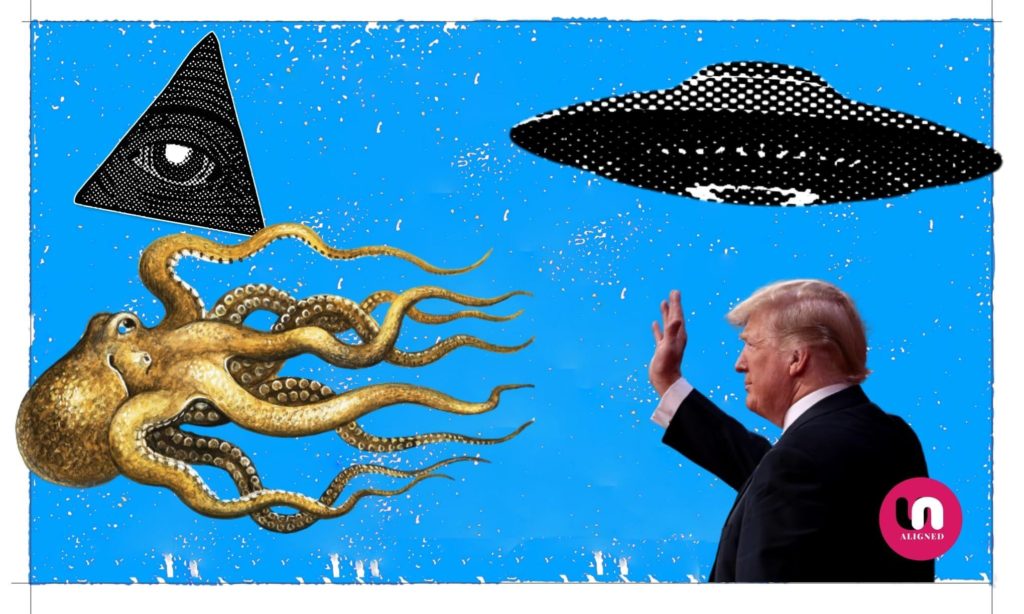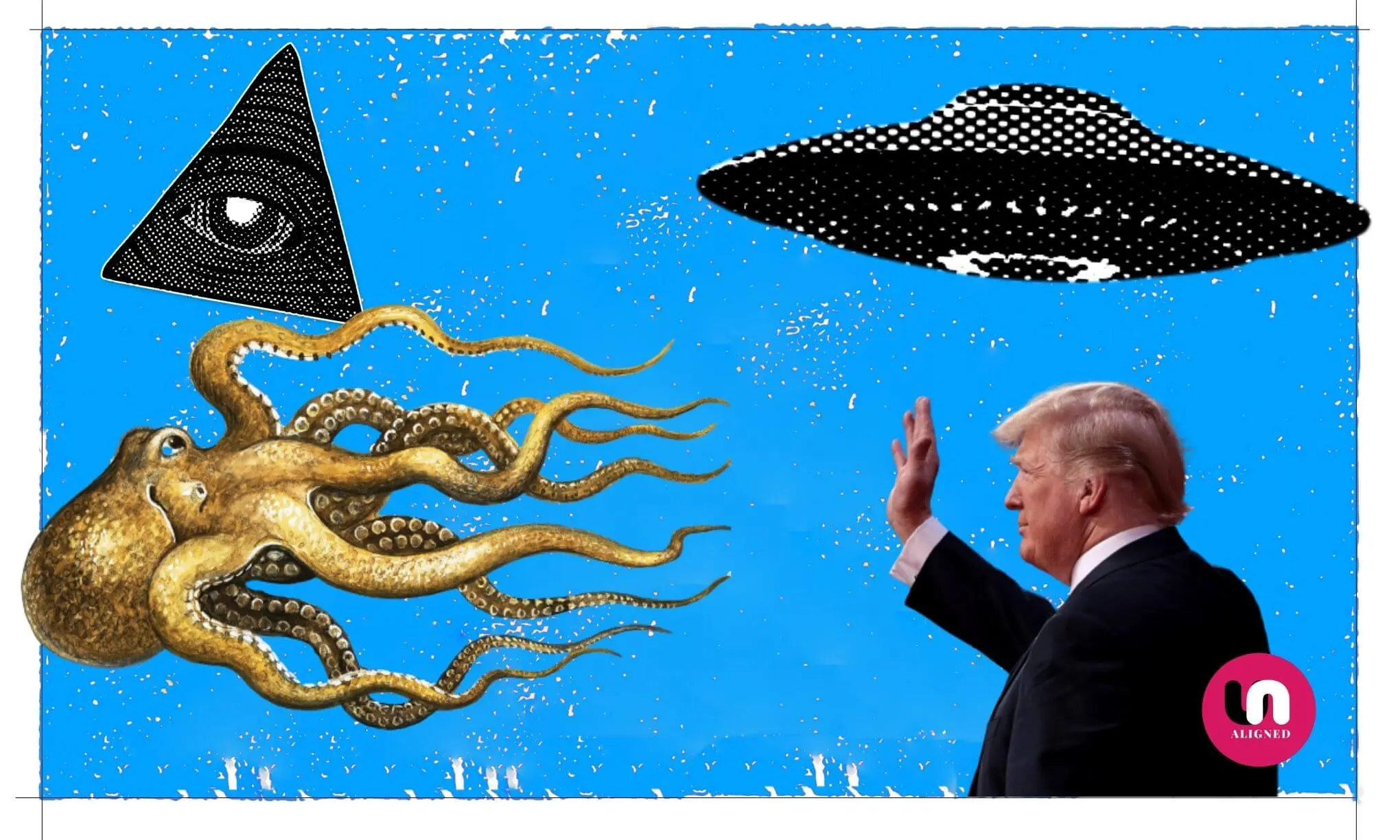 Read this article in Italian (Leggi questo articolo in italiano) →
Guarded by some 25 000 troops, Joe Biden successfully took the oath of office. Earlier Mr Ex-President had taken off for Mar-a-Lago. Hopes and dreams were shattered. I felt a rush of compassion for the QAnon believers who felt betrayed realising that nothing happened; no arrests, no intervention. It is bitter to realise that the firm ground below one's feet has collapsed. The liberating, newly revealed truth turned out to be yet another lie. Yet, the question remains: What were they thinking?
Conspiracy theories in times of societal crisis
Even though it sometimes feels as if we are living the golden age of nonsense, conspiracy theories are a part of human history. In July 64 AD, the great fire of Rome broke out destroying much of the city. The emperor Nero was blamed for plotting the fire. Allegedly Nero himself blamed the Christians. The Jews have been subjects to conspiracy theories from spreading disease in Medieval times to the defeat of Germany in WW1. Jan-Willem Van Prooijen and Karen M Douglas have studied various aspects of conspiracy theories and suggest they occur in all eras and cultures, thriving especially in times of societal crisis. Big events must have big explanations and a virus that suspends the whole world must have a devious and sinister plot behind it.
Making sense of the world is one of our basic psychological needs. A challenging situation can evoke strong feelings of fear, uncertainty and distress that need a remedy, especially when combined with a surrounding that is ideologically different or even hostile. From this point of view, believing in conspiracy theories is essentially just a way to figure it out. Van Prooijen and Douglas even suggest that this coping strategy may become a representation of the history in question as it is passed on to generations by people basing their stories on memory, folklore or novels. Shauna Bowes also says that conspiracy theories are like viruses that take new forms while spreading. After Biden's inauguration, some QAnon believers persevered and new variants already started to develop.
Motivations to believe conspiracy theories
In addition, conspiracy theories seem to be more appealing to those who feel isolated or marginalised from society, based on, for example, their ethnicity, income or religious or political views. Mistrust, feeling out of control, proneness to magical or superstitious thinking, schizotypy and paranoid thought have shown a propensity towards conspiracy theories. Research suggests that the need for uniqueness and holding information privy to only a limited number of people, correlates to some extent with belief in conspiracy theories. This finding complements studies that have posited a relationship between conspiracy theories and narcissism.
Interestingly, conspiracy theories appear to work best for those who consider themselves society's alienated, although their mistrustful and antagonistic natures, combined with the negative effects these have on others, seem to work counterproductively. While conspiracy theories might be endorsed to cope with uncertainty, powerlessness and marginalisation, they might increase those feelings even further, exacerbating the exclusion, rather than mitigating it. Research is still lacking on the consequences of believing in conspiracy theories, in other words, on the fate of those who support them.
In a Big Brains podcast Eric Oliver argues that Americans are divided into intuits and rationalists. This is a basic division that at the moment dominates the political scene in the United States. The intuits, who rely on their emotions, seek quick explanations to relieve the anxiety or fear caused by uncertainty. Moreover, our intuitions look for monsters under the bed to explain the fear. According to Oliver, this different understanding of the world is the underlying reason for the polarization in the United States at present. A rational conservative and a rational liberal could find common ground in a conversation, with only some differences of opinion in political doctrines. A highly intuitive and a highly rational individual, on the other hand, would have a much harder time debating because of their drastically different worldviews.
Beyond the sneer
Conspiracy theory beliefs have been explained by personality traits, psychological needs, belief systems, power hierarchies and evolution. Though alternative research has found little or no support for uncertainty and feelings of powerlessness, it is important to consider the role of social injustice in adoption of conspiracy theories. This should urge politicians and governments to be more transparent in their actions, improve trust in authority and strive for equality and solving the many social issues of our time. From this perspective, conspiracy theories are beneficial, encouraging people to question and challenge existing power structures. After all, some conspiracies have been proven to be true, such as the Watergate scandal.
Trump supporters' Capitol invasion reminded us about the harmful and concrete consequences of conspiracy theories. Thanks to the digital age, the Internet and social media have brought us to just a few clicks away from nonsense, and it is therefore crucial to acquire and maintain good critical and analytical thinking skills. At times a horn-headed shaman in the Capitol entertains more than a colorless matter-of-fact news article. Sometimes social media can provide such florid content that one could start to feel that everything and everyone is just mad. Whether it is the world that is completely mad, or just social media, it is sometimes hard to tell. Oliver in his interesting podcast suggests that instead of pushing reasoning and condescension down each others' throats, listening, acknowledging and speaking to the emotional side might generate a more positive response. That might be something useful to remember in our everyday social conversations.
Your Full Guide to John Donne's Life, Career and Poems
By Alex Liberto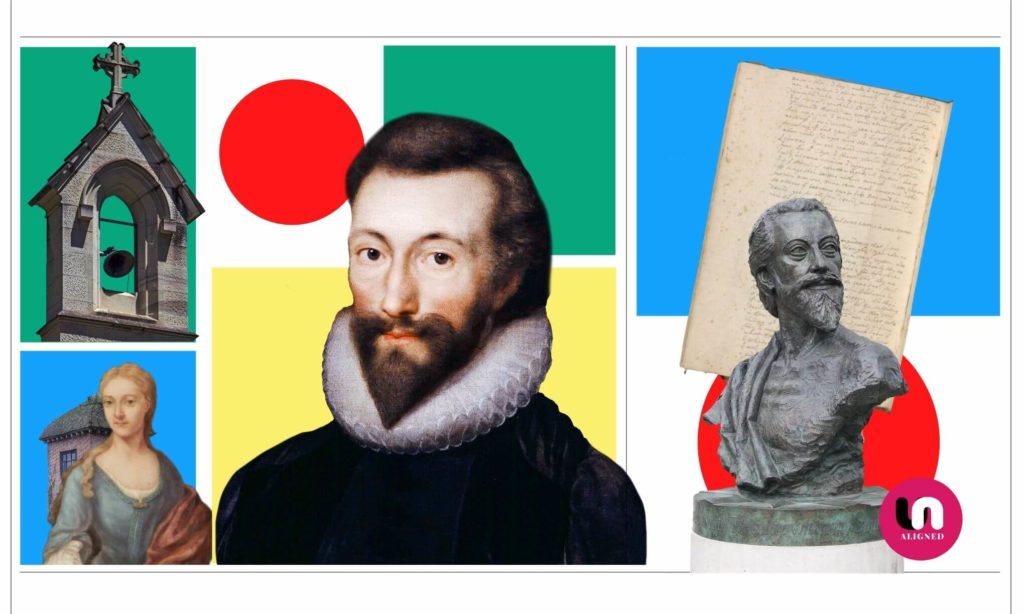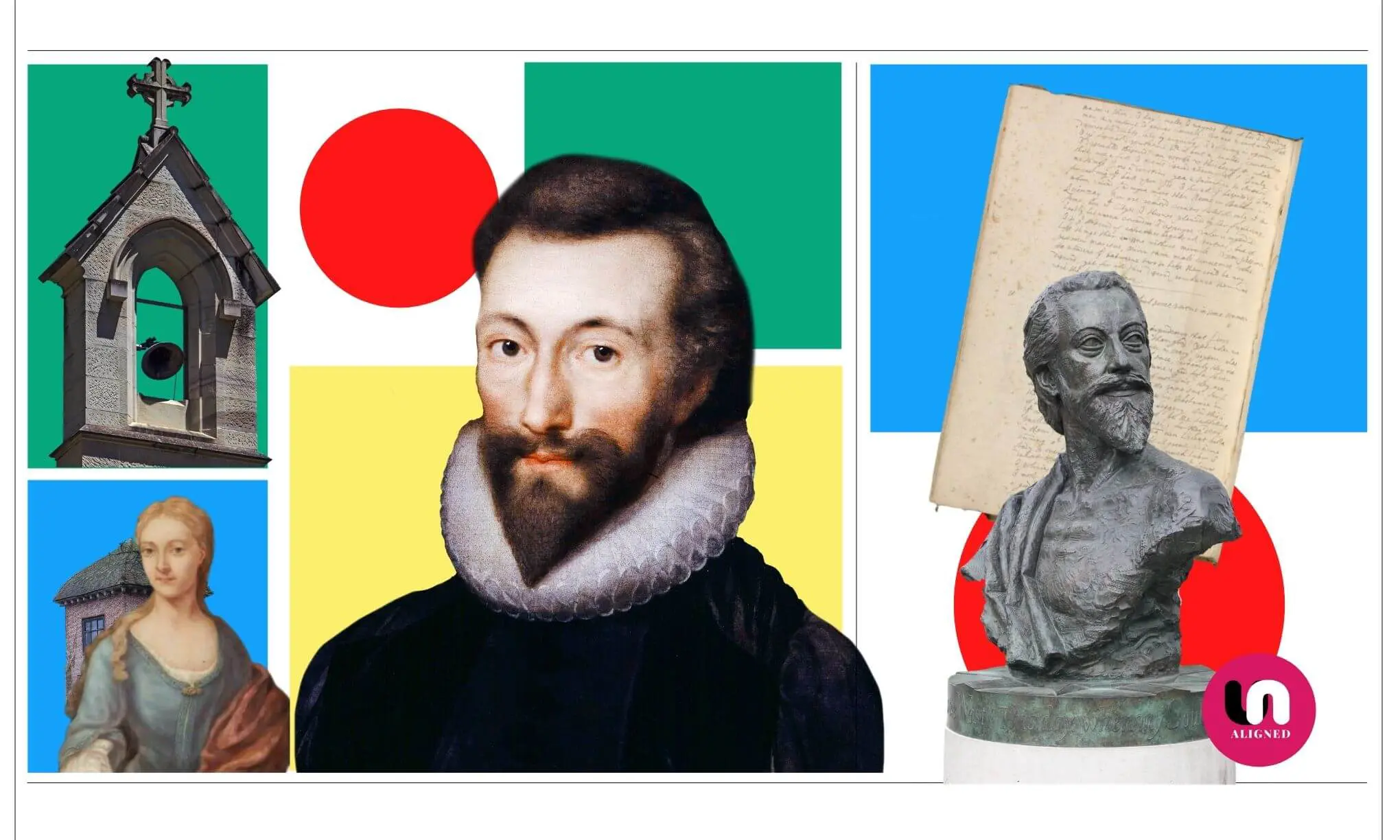 We are delighted to announce that, following positive feedback, our literary column will now occupy a regular slot in The Gordian. The feature will be overseen by The Gordian literary editor, Alex Liberto and will include articles, literary pieces (including poetry), book reviews, interviews and competitions. The section is being launched with a two-part feature on English poet and preacher John Donne (1572-1631)

Read this article in Italian (Leggi questo articolo in italiano) →
Family background
John Donne was born in London in 1572 to a relatively wealthy family. His father, who died when Donne was only four, was a successful tradesman and his mother, Elizabeth, was the daughter of the writer John Heywood. Both parents were Roman Catholics and were in obvious difficulty to come to terms with the newly established Church of England. Donne's family, especially on his mother's side, were persecuted for being Roman Catholics and for refusing to swear the Oath of Supremacy which acknowledged the English monarch as the Head of the Church of England.
This is the general atmosphere in which John Donne was brought up. As a child he was educated privately by Catholic tutors and at the age of twelve he was sent to Oxford University. The reason for attending Oxford at such a young age was due to the fact that all students had to pledge allegiance to the Queen and therefore to the Church of England by the age of sixteen. Donne's mother was naturally hoping that her son would obtain a degree before that age. However this did not happen and the young student was eventually compelled to leave Oxford without a degree.
Hard choices
In the 1590s Donne studied law at the Inns of Court. He was also very interested in theology and was extremely torn between the realities of the two religions which encompassed him. He knew only too well that if he wanted to achieve any recognition and success he would have to convert to the Anglican Church. At the same time, he also realised that his mother's family had undergone great suffering to be faithful to their Catholic faith. The torment of this predicament came to an end after 1593, when his brother was caught harbouring a priest and therefore sent to prison where he died. The decision in favour of the Anglican Church must have cost Donne a great deal of suffering, but it certainly paved the way for social advancements. In 1595, his mother, who categorically refused to renounce her Catholic faith, abandoned London for voluntary exile.
In London Donne made many friends and soon became very popular in the fashionable society that mattered. He was described by a contemporary, Richard Baker, as "a great visitor of ladies, a great frequenter of plays, a great writer of conceited verse". Donne also travelled to the continent, visiting Italy and Spain. He was on the right road to success.
In 1598 he was appointed Chief Secretary to the powerful Lord Keeper of England, Sir Thomas Egerton. By 1601 Donne was so well introduced that he managed to become a Member of Parliament. His success and future could have been, at this point, secured.
Almost undone
Unfortunately, Donne's greatest weakness, women, brought his downfall. In December of the same year Donne secretly married Lady Egerton's niece, Anne More. When they were discovered, Donne was sent to prison and naturally lost his high position of Chief Secretary. The famous pun on the couple's escapade portrayed their dismal situation: "John Donne, Anne Donne, undone".
He was eventually forgiven but he was not given his job back. The couple had to leave London and lived in relative poverty, compared to their previous position. Donne's situation changed after he decided to join the church as an Anglican Minister in 1615.
His life changed a great deal. Theology took the place of poetry. As he himself pointed out, he left "the mistress of my youth, Poetry" for "the wife of mine age, Divinity." He still wrote some verse but his efforts were now focused on religious sermons and on preaching.
In 1621 Donne became Dean of St. Paul's. He became very well-known for his fiery sermons and his sombre countenance. John Donne died in London on March 31, 1631.
Literary career
Donne's words on his rejection of "the mistress of my youth, Poetry" for "the wife of mine age, Divinity.", exemplifies the development of his literary career. His early works, when he was seen as "a great visitor of ladies", are made up of difficult and original love poems, some of which were even, at times, rather indecorous. The Elegies, the Satyres and the Songs and Sonnets were written during the 1590s and although not published (they were published in 1633, after Donne's death), the poems circulated in manuscript form and became very well-known. The most famous poems of this period, to mention but a few, are; from Songs and Sonnets — The Flea, The Sunne Rising, The Apparition, The Good-Morrow, Love's Alchymie and The Anniversarie; from Elegies — Elegie: His Picture, Elegie: On his Mistris and Elegie: To his Mistris Going to Bed; and from his five Satyres, the third, — Satyre: of Religion.
Thematically, Donne's poems take a twist for the Divine towards 1608, when he wrote Biathanatos, a treatise on the subject of suicide; Pseudo-Martyr, on the persecution of the Jesuits and their desire for martyrdom; and Ignatius his Conclave, written against the Jesuits. The poems written in this period are known as the Divine Poems which include the Holy Sonnets or Divine Meditations. Among the Holy Sonnets the most widely read are certainly; Death Be Not Proud, a sonnet addressing death directly and challenging its 'mighty' powers; and Batter My Heart, a sonnet addressing the Holy Trinity. One of Donne's most successful devotional poems on sin and forgiveness is A Hymnne to God the Father, in which the poet manages to blend humility with poetic force.
Donne's sermons and meditations are certainly among the best ever written in this genre. As Dean of St. Paul's Cathedral, he preached magnificently and his considerations on death are clearly seen in his touching work, Devotions Upon Emergent Occasions. John Donne's final sermon at St.Paul's, Death's Duel, can almost be considered as being his own funeral sermon.
Style and Themes
Donne is the greatest of the Metaphysical poets and the acclaimed leader. The label 'Metaphysical' was coined for this school of poetry by John Dryden. In 1693, Dryden wrote about John Donne in his A Discourse Concerning the Original and Progress of Satire, stating that "…He affects the metaphysics, not only in his satires, but in his amorous verses, where nature only should reign; and perplexes the minds of the fair sex with nice speculations of philosophy, when he should engage their hearts, and entertain them with the softness of love."
The Metaphysical poets wrote at a time when the world was witnessing a radical social and cultural revolution. All the truths and certainties of the Middle Ages had been shattered. The people who lived in the 16th century had been incessantly bombarded by new discoveries. In the late 15th century Christopher Columbus sailed beyond the horizon without 'falling off' the known world. The earth, therefore, was not flat! A new world had been discovered. Other lands, therefore, existed beyond the horizon! Galileo challenged Aristotle and Copernicus challenged Ptolemy, declaring that the earth was not the centre of the universe and that, quite the contrary, it was just one of the many planets that revolve around the sun. The world, therefore, was not the be all and end all of existence! All these fallen pillars of what had been fundamental indisputable facts, left man disoriented.
The Metaphysical poets reacted to this disorientation by adopting a very realistic and intellectual poetic genre. The similes and metaphors used, were realistically extreme and often scientific. The poets sought to compare emotions with tangible realities that would never be confuted, as all the basic beliefs of the previous centuries had been. This type of simile or metaphor is called a 'conceit'. Donne, for example, compares two lovers who are apart, to the legs of a pair of compasses and in another poem, he equates love to a flea. The images chosen are all tangible realities, but unlikely comparisons. However, on closer examination all the images chosen have a distinct connection with what is being described. A compass draws a perfect circle, which is the symbol of eternity, so without mentioning anything so ethereal as infinity or eternity, Donne manages to express this through a scientific object, the compass. Furthermore, in order to exist, this drawing tool must be made up of two separate legs, hinged together. The two legs make the one tool. In this way he manages to express the ethereal notion of the oneness and unity of the lovers. To exist, they must be together.
The flea is another very strange image to use in connection with love. Yet here again Donne manages to show how this minute insect, after having sucked the blood of both lovers, represents their "marriage bed, and marriage temple", and the oneness of their beings.
Another typical characteristic of the Metaphysical poets is their attitude towards love. The mellifluous lyric poetry of the Elizabethan tradition was certainly not for this literary school. Here again intellect and passion go on parallel tracks. Donne favours the sexual and physical element of love and only rarely does he praise platonic love. The Flea is a typical example of this, since in this poem Donne uses wit to attempt to persuade his mistress to have sex with him. A far cry from the sugary romantic poems of the cavalier poets of the 17th century.
Religious themes
The later religious poems of Donne, although thematically different, are similar in their use of conceits and in their dramatic introductions. The language naturally lends itself to religious and Biblical themes, often lifting directly from the Scripture. The terse direct style however remains the same. When he writes about death, for example, he does not use a sombre or overly spiritual tone. He addresses a personified death directly and rebukes him, calling him proud and belittling his power. The poet says that Death is a 'slave to fate, chance, kings, and desperate men…' Donne, therefore, maintains the metaphysical style even in his later religious poetry and in his sermons.
The semantic color of the Chinese word 'laowai' and the fascinating question it raises
By Aryan Yekrangi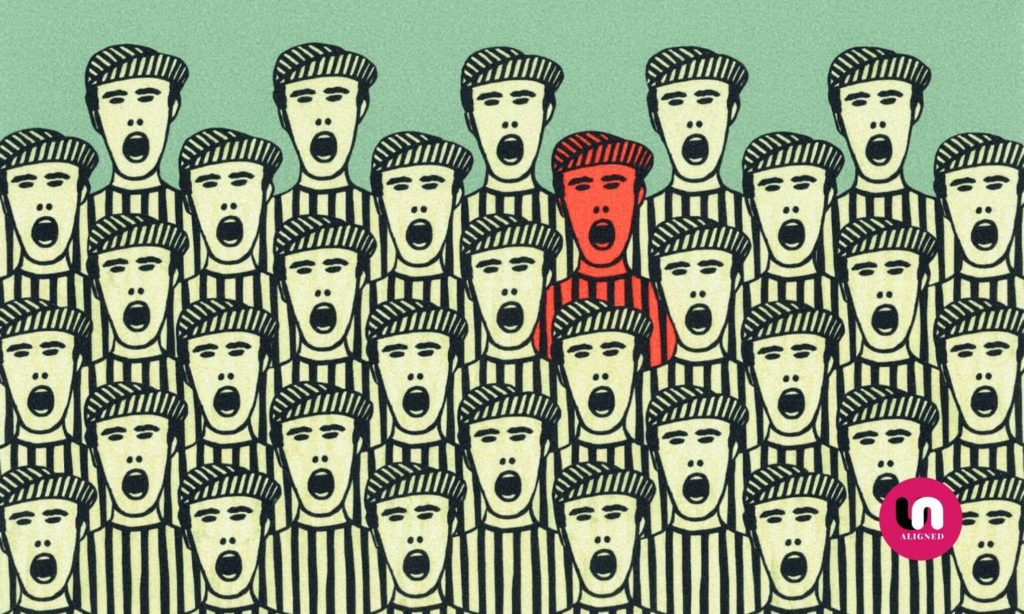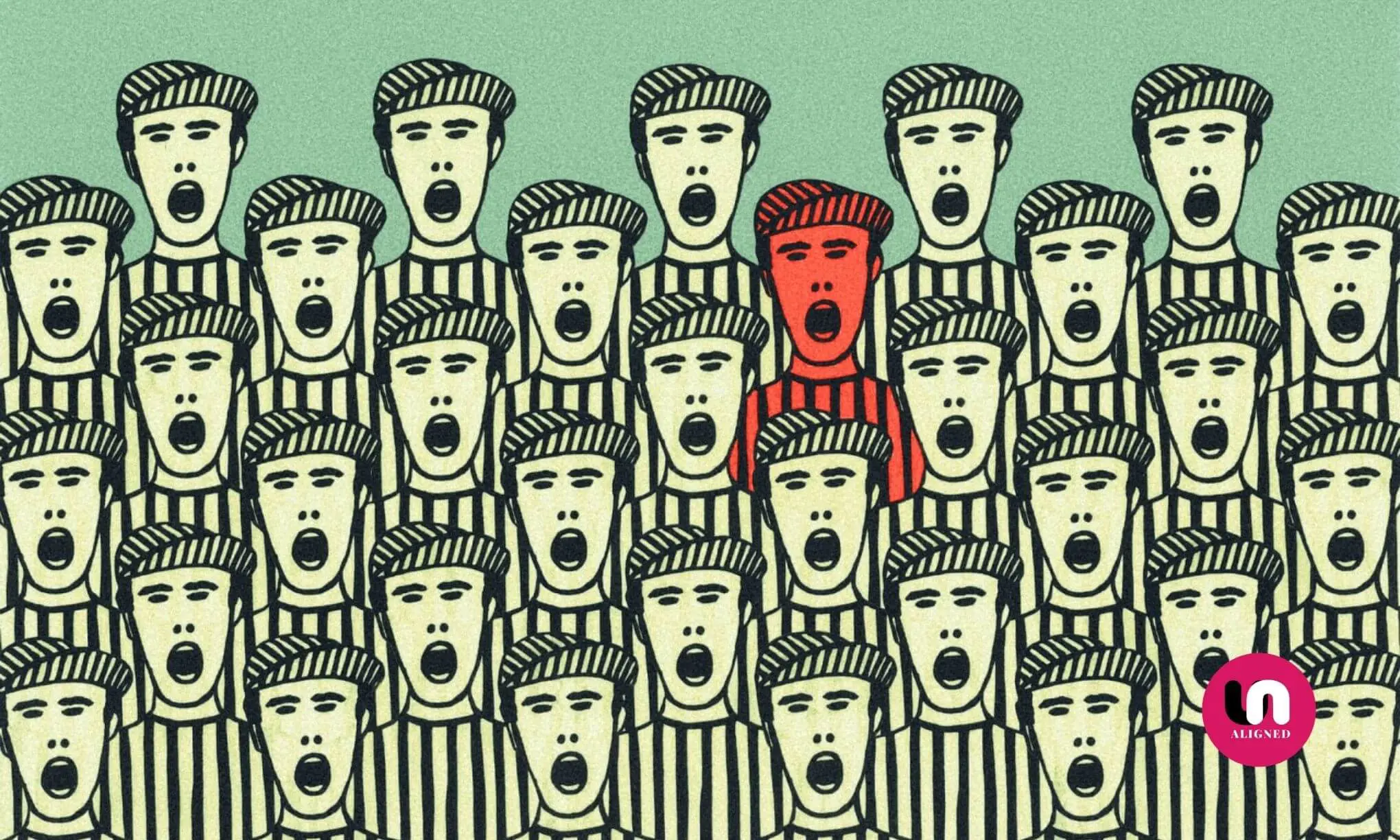 Read this article in Italian (Leggi questo articolo in italiano) →
A single person may often be categorized and called in a number of different ways. I for instance may be categorized as 'Iranian', 'Middle Eastern', 'brown', etc. These separations and categorizations often occur due to cultural differences between two or more groups. A common separation in China is that of a Chinese person and a foreigner. While there are a number of different ways to refer to a foreign person in Chinese, such as 'waiguoren' (foreign country person), 'waiguoyouren' (foreign country friend person), etc., in this short paper we will discuss the word 'laowai', its semantic color, usage and perception.
The literal meaning of 'laowai'
The word 'laowai' consists of the two parts 'lao' and 'wai'. 'Lao' literally translates to 'old', but is often put in the beginning of someone's name to show respect or friendship (common amongst old friends, indicating that they go way back). The Chinese character 'wai' can be translated to "outside" or 'foreign'. Hence the word is meant to describe someone who comes from outside (from a different country), and sounds somewhat intimate (on a friendship level). This is how the word has been used for many years, however there has been a massive shift in the perception and usage of the word and this change is worth discussing.
An interesting study on the word 'laowai'
In 2010, Wei Liu and Wenhua Zhang from Shandong University published a paper on the usage and semantic color of the word 'laowai'. In the first part of the paper, a total of 30 participants were asked to specify the defining feature of a 'laowai'. 77% of the participants answered 'different appearance', followed by 20% 'different nationality'. 'Difference in language' and 'difference in culture' were almost fully ignored.
The second part of the research asked participants to evaluate the semantic color of the word 'laowai' from the choices 'positive', 'neutral', and 'negative'. Amongst the three groups of Chinese participants and one group of foreigner participants, around seventy percent of people evaluated the word as neutral, close to twenty percent evaluated it as negative, and about ten percent evaluated the word as positive.
The perception and usage of the word 'laowai'
As discussed earlier, the word 'laowai' can carry all three semantic colors ('positive', 'neutral', and 'negative'). The reason for the many interpretations can be traced to the usage of the prefix 'lao' which depending on the context can carry the following meanings: respect, intimacy, funny or pitiful and terrible.
Context also plays an important role in the perception of the word. Here we shall look at a few examples to illustrate the usage of the word 'laowai'. While I can think of many sentences I've heard the word 'laowai' in myself, one's memory is prone to failures and misremembering. Hence to provide firsthand recorded evidence why the perception of this word is perceived in so many different ways, I shall give examples extracted from the Center for Chinese Linguistics PKU corpus (CCL corpus).
'Neutral' usage of the word
In the following example, there are no indications of 'negative' usage such as accompanying words or a 'negative' meaning to the sentence as a whole.
Original text:
……后来来中国的老外出于西方习惯给中方服务员以小费……

English translation:
…Later foreigners who came to China tipped the Chinese waiters out of Western habits…
'Positive' usage of the word
In this example we see the usage of the measure word 'wei' which in contrast to 'ge' indicates respect and elevates the social status of the person.
Original text:
……"中国人就是这么聪明和富有人情味。"一位老外这样说。

English translation:
"Chinese people are so smart and humane." said a foreigner.
'Negative' usage of the word
Due to the usage of the measure word 'ge' rather than 'wei' and the surrounding context, specifically in "if I, a foreigner, attended the meeting" (the fact that they are a foreigner automatically disqualifies them.)
Original text:
……第一次会议的前夜,东方队打电话给章明基,说如果我,一个老外,参加会议,他们就拒绝谈判。

English translation:
On the evening of the first meeting, the Dongfang team called Zhang Mingji and said that if I, a foreigner, attended the meeting, they would refuse to negotiate.
The example sentences found in CCL corpus primarily include 'positive' and 'neutral' usages of the word laowai. This is because the corpus is a collection of written language rather than spoken language and this is to be expected. Time may also be a factor as the semantic color of the word may have changed over time.
The word 'laowai' from the eyes of a foreigner
In 2016, David Kolosov, who is a known foreign personality in Chinese TV, took part in episode one of the first season of the TV show Chinese Poetry Congress (中国诗词大会). During the introduction phase, we can see the following dialogue play out between David Kolosov and the host of the show, Dong Qing. A link to the video is provided in the references section.
-David: Are there any other lao…eh… 'waiguoyouren' in this studio?
-大卫:这个现场有没有其他老……呃……外国友人
-Dong Qing: You can say 'laowai'. Are there any other 'laowais'?
-董卿:可以说老外,还有没有老外?
We can see that David Kolosov initially wanted to use the word 'laowai', but interrupted himself halfway through to opt for a different word. Dong Qing tells him that it is in fact okay to use this word and asks the question using the word 'laowai'. But it has to be noted that there may be other reasons for David Kolosov's reaction to his own usage of the word 'laowai' such as maintaining formality.
Conclusion
The word 'laowai' in of itself is extremely fascinating and can provide a massive insight into the social aspects of language use, specifically in the way people categorize and refer to other people. However the discussion of the semantic color of the word 'laowai' raises another interesting social question: Who decides the semantic color of a word? Is it the native speaker, whose evaluations when in-line with the majority of other native speakers defines language usage, or is the person whom the term refers to, even though they may not be sensitive to the same language usage as the native speaker?
Follow UN-aligend and the Gordian magazine to learn more about this and other topics.
Further Reading
Liu Wei, Zhang Wenhua, A Study on the Semantic Colors of Addressing "Foreigners" [J], Journal of Hubei Second Normal University, 2010, 27(01): 25-28.Hubei
How much do you know about religions and Birds? Here's your chance to find out.