UN-aligned Starts Campaigning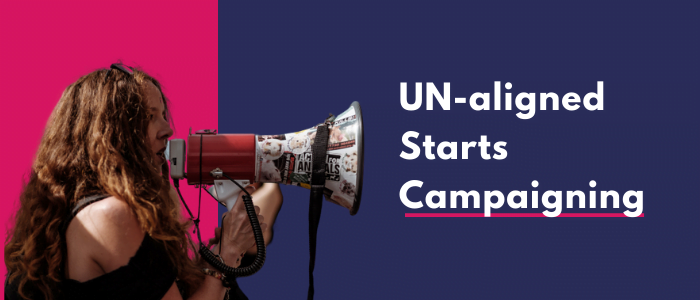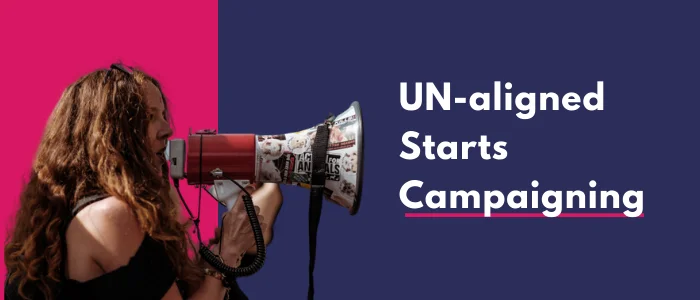 UN-aligned is proud to announce the launch of a series of campaigns in line with its manifesto. We will be covering a range of issues concerning human rights, the environment and United Nations reform, and we will be reporting on them in The Gordian, as well as on our website. Our campaigns will start by targeting blatant disregard to clearcut issues of social or environmental justice by powerful corporations, organisations or individuals. We will be highlighting their shortcomings and asking them to take positive steps in order to improve their undertakings in line with a fairer and safer world. For instance, we will be contacting the Arab League and holding it to account for blocking UN initiatives to protect LGBT rights and we will be challenging the Buddhist monk Ashin Wirathu and asking him to consider how he can justify preaching hatred against the Rohingya, when this goes against every tenet of Buddhist belief.
We are opening the cycle by turning the spotlight on Amazon and its lacklustre packaging policy. Ruby Goldenberg, the new UN-aligned Senior Administrator, has written to Amazon offering feedback and suggestions for more effective and environmentally friendly practices. We have published her letter below and will be sharing developments and replies with our readers.
If you feel strongly about an issue and would like to confront it with the full support and backing of UN-aligned, please let us know. Also, help us increase the impact of our campaigns by inviting like minded people to join UN-aligned as members. The bigger we become, the further will our voice travel and therefore the more we will be able to achieve.
You can read a text version of the letter here.
What you may have missed: June 2020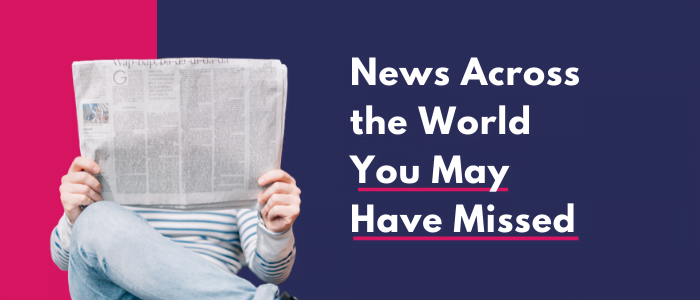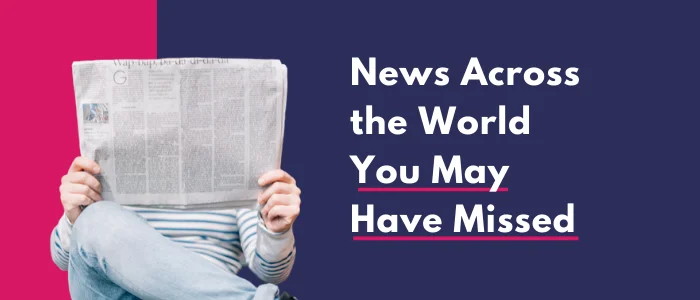 AFRICA
O4.05.20: Burundi. President Pierre Nkurunzizahas, who had been in power for 15 years, died aged 55 following a heart attack. He was due to step down in August. Riots following the start of his third term, five years ago, which many considered unconstitutional, resulted in 1,200 deaths and widespread violence.
5.06.20: Uganda. The Buganda Kingdom and local communities were in shock over a fire that destroyed one of the sacred houses at the Tombs of Buganda Kings of Kasubi. The site is inscribed on the UNESCO World Heritage List.
09.06.20: Nigeria. Boko Haram gunmen killed about 70 people in the village of Faduma Koloram in Borno State. It is believed that they attacked in retaliation after having suspected the locals of assisting security forces with information on their activities. The raiders fired from motorcycles before raising the village to the ground and taking off with its livestock.
18.06.20: Burundi. Evariste Ndayishimiye, an army general who won the 2020 elections, was sworn in two months ahead of schedule following the sudden death of President Nkurunziza. Ndayishimiye, who was endorsed by his predecessor, will inherit an unstable country that is still in the grip of sanctions following years of human rights violations and abuses of power.
22.06.20: Democratic Republic of Congo. The army announced that at least 20 villagers were slaughtered in attacks in north-eastern part of the country over the weekend. The attacks were carried out by the Allied Democratic Forces, a militia affiliated to the Islamic State. The violence is forcing hundreds of thousands of people to flee their homes.
29.06.20: Gabon. The Senate voted overwhelmingly to back a ruling by the Lower House to decriminalise homosexuality. Same-sex relationships is still against the law in 34 out of 54 African countries.
AMERICAS
05.06.20: St. Kitts and Nevis. Dr. Timothy Harris was re-elected Prime Minister for a second term with an overwhelming majority.
06.06.20: Mexico. Antonio Montes Enríquez, the 43-year-old leader and activist of the indigenous Rarámuri community in Chihuahua, was murdered with a blow to the head. The activist had been campaigning against corruption relating to a trust that was supposed to compensate residents for the construction of an airport in the town of Creel. He and his family had been victims of previous attacks that included the burning down of their home earlier this year. Supporters have labelled the killing a "crime of the state."
08.06.20: El Salvador. Inocente Orlando Montano, who had served as El Salvador's Security Minister, appeared in a Madrid court Monday charged with orchestrating the murders of six Jesuit priests, as well as a mother and her teenage daughter, in 1989. The murders were supposed to stall the peace process, but backfired and resulted in the US withdrawing its support for the government. Montano was extradited to Spain from the US, where he had been living for 16 years, since five of the priests were Spanish nationals.
11.06.20: USA. President Trump imposed sanctions on officials working for the International Criminal Court who are investigating alleged US forces war crimes in Afghanistan. Trump's executive order was defended by Secretary of State Mike Pompeo who boasted that the US would not be "threatened by a kangaroo court".
15.06.20: USA. The Supreme Court ruled that an employer cannot legally fire a person because of their sexual orientation or gender identity. This is a long overdue victory for the civil rights of LGBTQ people in the US.
15.06.20: Canada. Sara Hegazy, the Egyptian LGBT Activist who had been imprisoned and tortured in her country for raising a rainbow flag during a pop concert by the Lebanese rock band Mashrou Leila, committed suicide in Canada aged 30. She had sought asylum there after her three month's long ordeal in jail, which left her suffering from Post-Traumatic Stress Disorder. The lead singer of Mashrou Leila is openly gay and a defender of gay rights and almost 60 people were arrested following the event. Possibly the only woman in the round up, Hegazy was charged with "promoting sexual deviancy and debauchery."
18.06.20: USA. Facebook had to block posts for President Trump's re-election campaign for promoting hate. The advertisements showed a red inverted triangle, which is a blatant Nazi symbol, urging Facebook users to sign a petition against Antifa, an anti-fascist movement.
18.06.20: USA. The Supreme Court has ruled against President Trump's attempt to terminate DACA (Deferred Action for Childhood Arrivals), a scheme created by former president, Obama, that protects about 700,000 immigrants from deportation. The court branded Trump's decision "arbitrary and capricious."
19.06.20: USA. Catalan author Carlos Ruiz Zafón, famous for his masterpiece: La sombra del viento (The Shadow of the Wind) died in Los Angeles after a long illness.
22.06.20: Mexico. 15 villagers were brutally murdered in San Mateo del Mar, a indigenous village in Oaxaca, over territorial disputes.
28.06.20: USA. President Trump denied via a tweet that he was aware of the allegations made by captured militants that Russia had paid the Taliban to kill U.S. soldiers and other westerners. In another tweet, Trump posted a video in which his supporters could be heard chanting "white power!" Trump deleted the video about three hours later.
ASIA
02.06.20: Russia. Siberia is experiencing an extreme heat wave that in some areas has overtaken average seasonal temperatures by more than 20 degrees. The intense heat is bound to increase wildfires, while the melting of the permafrost will release additional greenhouse gasses that will exacerbate the problem further.
09.06.20: North Korea. Kim Jong-un announced that he is breaking off all official communication links with South Korea. The sudden change in tactics was blamed on southern propaganda crossing over the border, but this is a regular occurrence, so the move is more likely to reflect a ploy to create a crisis.
09.06.20: Bahrain. Nabeel Rajab a leading human rights activist has been released from prison, but will be serving a non-custodial sentence instead. He was prominent during the 2011 anti-government protests and was given a five-year sentence over posts condemning Saudi airstrikes in Yemen.
16.06.20: India. In the first deadly confrontation of its kind in 45 years, 20 Indian soldiers were killed in a border dispute with Chinese forces in Ladakh. The Chinese authorities have not released details of their casualties.
17.06.20: Turkey. The government confirmed it has airlifted troops for a cross-border ground operation against Turkey's Kurdish rebels in northern Iraq, the first known airborne-and-land offensive by Ankara inside Iraqi territory. Reports soon started to announce civilian casualties.
25.06.20: Russia. Putin has withdrawn Russia from a voluntary United Nations commitment to protect hospitals and humanitarian convoys in Syria from being targeted by warring parties.
29.06.20: Iran. A warrant has been issued by the government for the arrest of US President Trump. Interpol has also been asked for assistance in detaining him and dozens of others it believes carried out the attack that killed General Qassem Soleimani in Baghdad last January.
EUROPE
08.06.20: UK. Daniel Radcliffe, who acted the lead role in J.K. Rowling's Harry Potter franchise, stood up for transgender rights by criticising the author's "anti-trans comments." "Transgender women are women," Radcliffe wrote. "Any statement to the contrary erases the identity and dignity of transgender people and goes against all advice given by professional health care associations who have far more expertise on this subject matter than either Jo or I."
10.06.20: Sweden. Stig Engstrom, a graphic designer who killed himself in 2000, has been named by prosecutors as the man responsible for the assassination of former Swedish prime minister, Olof Palme. The murder took place in Stockholm in1986 as Palme was walking home from a trip to the cinema with his wife.
18.06.20: UK. Singer, songwriter and entertainer Dame Vera Lynn, who was famous as the sweetheart of the forces during WWII, died at her home in East Sussex. She will be forever remembered for her encouraging hits that included: We'll Meet Again, There'll Be Bluebirds Over the White Cliffs of Dover and Be Like the Kettle and Sing.
18.06.20: Germany. Russia warned Germany that it would retaliate if action were taken against it over the killing of a Georgian national, referred to as Tornike K, who was shot dead in Berlin in August 2019. The victim, who was of Chechen ethnicity, had fought against Russian troops in Chechnya and has been on their hitlist ever since.
19.06.20: UK. Sir Ian Holm, one of Britain's most acclaimed actors, died in London aged 88. He starred in a number of iconic films, including Alien, Chariots of Fire and The Fifth Element, but for many Lord of the Rings fans he will always be remembered as the charming Hobbit, Bilbo Baggins. Holm received a number of prestigious awards, including the Laurence Olivier Award for his performance in the title role of King Lear. His illness was Parkinson's related.
21.06.20: Serbia. Parliamentary elections, boycotted by the opposition, resulted in a resounding victory for the party of President Aleksandar Vucic. The victory will allow Vucic more flexibility to come to an agreement with the former Serbian province of Kosovo that declared independence in 1999.
OCEANIA
19.06.20: Australia. Prime Minister Scott Morrison announced that cyberattacks were targeting government and private institutions. He refused to give details, but said that serious data breaches had occurred.
When is it OK to Hit a Protestor?
By Ariana Yekrangi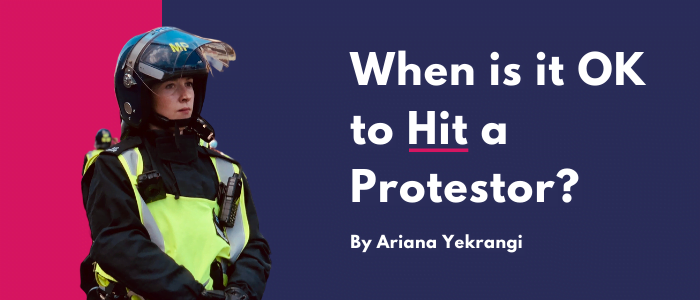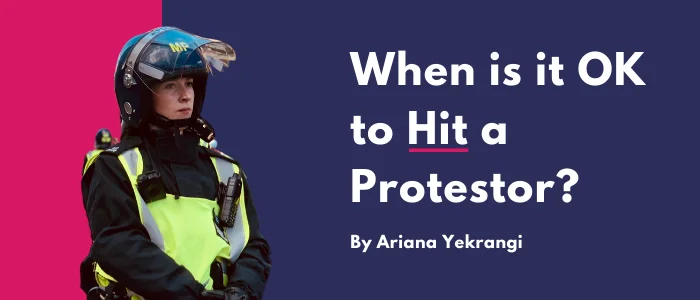 There has rarely been any positive social changes without some form of protest. Too often the establishment is seen grappling on to power by fostering a dominant discourse from which dissident and minority views are excluded. At best, protests today are characterised as a disruption and inconvenience and, at worst, a threat to a vaguely-defined national security. Political leaders and the majority they may represent, blame these warriors of justice for lack of character and accountability, even though, ironically, those are the very flaws they are being accused of.
"One hand washes the other" as they say
Exposing incompetence in governance and to publicly demand authorities to be held responsible for their actions is often not as straightforward as it appears. Complaint procedures and political channels for change are often designed in a way that end-up minimising, or even completely disregarding, the problem as a whole.
The demand for social, economical, political and cultural change almost always strengthens governments' policy-making and, therefore, improves the lives and well-beings of citizens. So from a logical point of view, it makes no sense for a governing body to turn a blind eye and vanquish opposing voices. Of course, not every leader is well-intentioned and has the best interest of the whole society at heart; some brutally suppress protests to pathetically pose for photo prop-ups, some subdue the call for social change because it fundamentally challenges their out-dated personal or religious views. In either case, if a political system intends to remain relevant, it must listen to the voices of criticism.
When the demand for change is a step backwards
Everyone holds a view, rightly or wrongly. There are times when people point an accusing finger towards the wrong people; the refugees who are supposedly taking their jobs or the immigrants who are living and altering "their culture". These voices are often a minority, but this is not always the case.
As long as protests of this kind don't enter the realms of hate speech, which they often do, they must be permitted. After all "freedom is not worth having if it does not include the freedom to make mistakes."
The state shall not have the right to limit ideas, access to information or the arts. This presents one of the many faults of democracy. The "majority" is not always right or beyond justice and individual human rights should not be up for debate.
Protests vs riots
You may be forgiven to think that protests and riots are synonymous. They are not. The words riots and mobs are often used to discredit protests such as the Black Lives Matter movement even though this conflicts with the reality. The uprising against police violence in a system that targets people of colour is as legitimate as any of those revolts against racism that have happened throughout history.
There are however insurrections. Some arise when the concerns of protests are ignored or discredited for too long, some on the other hand stem from a mob mentality, which often ends-up delegitimising the voices of protesters. While violent protests and those who promote them cannot be condoned, states have a duty to facilitate demonstrations rather than repress them. They also need to listen to the demands for justice and take appropriate action.
If the environment for safe and peaceful protest is created and guaranteed, law enforcement can focus on its true mission: dealing with disorderly behaviour. The police force must not be a pawn of the government, but rather a facilitator of peaceful protests.
Protesting during a global pandemic
When the need for social change is too great, no amount of fear can stop people from expressing their anger; even when the situation would warrant caution as in the case of a global pandemic. Whilst it is true that mixing in large groups increases the probability of transmission, people look-up to their leaders and ask: If Dominic Cummings, the adviser of the UK Prime Minister, can drive kilometers to test his eyesight after experiencing loss of vision due to the virus; or if Catherine Calderwood, Scotland's chief medical officer, can make various trips to her second home during lockdown, then I cannot see why I should not be able to take to the streets with protective gear and oppose systematic racism.
Moreover, while the situation of infectees in the United States is dire, you may be surprised to learn that (so far) nationwide protests there have not caused any spikes in coronavirus cases.
Protesting during a pandemic is certainly not without risk and demonstrators should seek to keep official guidance as much as possible, keeping in mind that other forms of protest may, under such circumstances, be preferable. Digital technologies and the internet, for example, can provide an effective mouthpiece for protesters to echo their dissatisfaction with a system. Online petitions, raising awareness through social media or other social networks are all very powerful tools, if used correctly. These, however, have a potential to foolishly yield numbers through clicktivism or sharetivism.
"The only thing necessary for the triumph of evil is for good men to do nothing."
Everytime the excessive use of force, arbitrary detention, harassment or intimidation of peaceful protests are mentioned, the national guard or the riot police deserve an honourable mention. Having signed up to protect and safeguard the security of citizens, these men and women are sometimes tasked to stand up to the legitimate protests led by their brothers and sisters and simply do their jobs: "following orders", forgetting that it was the same thing Nazis did. At times federal troops are also used to help squelch internal disturbances and suppress protests, a flagrant assault on freedom of speech.
The arrests of officers who were involved in Gorge Floyed's killing have shown that one does not need to actually murder in order to be responsible for it. You are encouraged to think for yourself.
"Soldiers!

Don't give yourselves to brutes – men who despise you – enslave you – who regiment your lives – tell you what to do – what to think and what to feel!

Who drill you – diet you – treat you like cattle, use you as cannon fodder

Don't give yourselves to these unnatural men – machine men with machine minds and machine hearts!

You are not machines!

You are not cattle!

You are men!

You have the love of humanity in your hearts!

You don't hate!"
So when is it ok to hit a protestor?
Never. If the spirit of protest is compromised and hijacked by mobs, demonstrators themselves have a responsibility to keep order. They must remember that these bad apples not only hinder their all-too-well-intentioned mission, but also decrease the likelihood of them being taken seriously.
UN-aligned echoes the voices of organisations such as Right to Protest and the UN declaration of human rights to call for the right of protesting being respected. When this is combined with proactive measures to address issues, there will be no more need for tear gas, batons or rubber bullets.
Change is a fundamental pillar of achieving an ever more progressive society. Let's not resist it.
Why the Use of Chlorobenzylidene Malononitrile in the 21st Century is Unacceptable.
By Nayry Ignarkea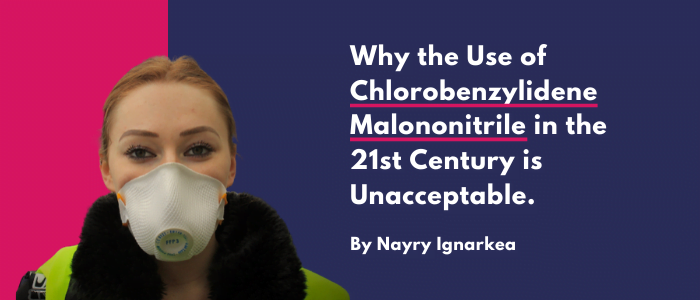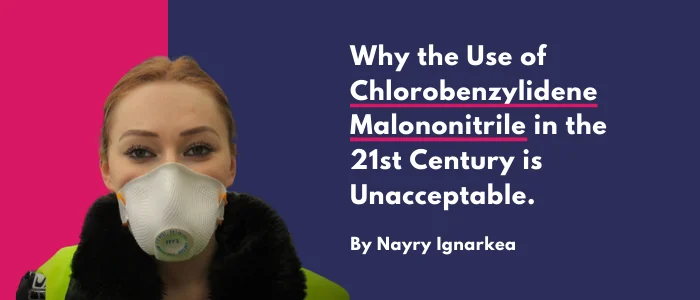 Introduction
We have come a long way since World War I and World War II, yet we still see police forces using dangerous chemical weapons, such as tear gas, against their own civilians. How dangerous are these chemical substances and should local police be permitted to use such weapons against people? How were these weapons used in WWI and WWII? The following article aims to answer a few of these questions.
What is tear gas?
Tear gas, also known as riot control agent or mace, is a chemical weapon used to control or disperse crowds by causing severe eye and respiratory pain, skin irritation, bleeding, and blindness. Some of the most common compounds used in tear gas are chloroacetophenone (CN) and chlorobenzylidene malononitrile (CS). While exposure to such compounds has mostly short-term consequences, there are possible long term effects that could be caused by longer exposure.
The history of the tear gas
The employment of tear gas can be divided into 4 periods: Pre-WWI, WWI, WWII, and post-WWII.
Pre-WWI
The first use of tear gas can be traced back to 1912 when the French employed the substance Ethyl bromoacetate as a riot control agent. This early tear gas was produced by French chemists at the turn of the 20th century. Their intention was to develop a new method of riot control while maneuvering around international treaty restrictions on projectiles filled with poison gas that had been imposed by the Hague Conventions of 1899.
WWI
The first employment of tear gas in warfare was by the French in 1914. This was followed up by the use of more toxic gases, such as sulfur dioxide, by the British. In 1915 Germany used 18,000 shells of xylyl bromide in war. This was the largest scale use of tear gas up to 1915. The Germans engaged in using several other odorless, toxic gasses and chemical weapons. In 1917, the Germans demonstrated the first usage of mustard gas, one of the most inhumane chemical weapons used in warfare. Exposure to mustard gas caused the skin of victims to blister, the victim's eyes would become unbearably sore and they would begin to vomit. The chemical also caused internal and external damage which was extremely painful. Fatally injured victims could take weeks to die of the poisoning.
WWII
All major combatants stockpiled chemical weapons during the Second World War, especially mustard gas, but its use was relatively limited in WWII. Examples of its uses in conflict include the Japanese use of relatively small amounts of mustard gas and lewisite in China and other very rare occurrences in Europe.
Post-WWII
After WWII, the use of CS (tear gas) was utterly prohibited under the terms of the Chemical Weapons Convention signed by most nations between 1993 and 1997. The reasoning behind the prohibition was pragmatic: use of CS by one combatant could easily trigger retaliation with much more toxic chemical weapons such as nerve agents. However, the Chemical Weapons Convention solely prohibits military use of such weapons and does not address local conflicts, and thus domestic use of tear gas is still legal in many countries. Examples of countries that deploy tear gas regularly include: US, Hong Kong, Greece, Turkey, and Germany.
Risks of exposure to tear gas
In order to see why it is unacceptable to use such dangerous weapons as riot control tools, we must explore the risks and effects of these chemical weapons. Tear gas works by causing irritation to the area of contact such as eyes, skin and nose within seconds of exposure. The extent of poisoning depends on the amount, duration of exposure, and location of exposure (indoors versus outdoors).
The effects of exposure to tear gas are generally short-lived (15–30 minutes) after the person has been removed from the source and decontaminated. Tear gas can cause tearing, blurred vision and burning eyes, as well as swelling and a burning sensation in the nose and mouth. It can also affect the lungs, in which case the victim will experience coughing, shortness of breath and even choking sensations. Nausea and vomiting are also common signs, along with skin burns and rashes.
On the other side of the spectrum there are serious or fatal side effects exposure to such substances can have, some of which include: glaucoma (a serious eye condition that could lead to blindness), blindness, respiratory failure, and immediate death due to severe chemical burns to the throat and lungs. One such example is the death of the 22 year old Sarah Grossman. She was attending a Geotge Floyd protest in Ohio on the 30th of May 2020 when she was tear-gassed. She was sent to the hospital immediately, but could not even make it to the next day. There have been dozens of such instances in the last few months alone.
Conclusion
Even though the risk of exposure to tear gas is relatively low, the extreme risks are often fatal. Thus it's decisively clear that chemical weapons such as tear gas have no place in a modern society, even as a riot control agent. But change is coming, and some countries have even taken actions. France announced in January 2020 that its security forces will no longer use explosive tear gas grenades that have the potential to maim protesters. Change could be relatively slow, but we have to make our voices heard. When we all make noise together, governments will have no choice but to listen to our demands.
References:
Haber, Ludwig Fritz (1986). The Poisonous Cloud: Chemical Warfare in the First World War. Oxford University press.
Heller, Charles E. (September 1984). "Chemical Warfare in World War I: The American Experience, 1917-1918". Combat Studies Institute.
Hoenig, Steven L. (2002). Handbook of Chemical Warfare and Terrorism. Westport, Connecticut: Greenwood Press.
Staff (22 February 2006). "Facts About Sulfur Mustard". Centers for Disease Control and Prevention.
Bernstein, Barton J. (August–September 1985). "Why We Didn't Use Poison Gas in World War II". American Heritage. 36 (5).
The Atlantic, Anna Feigenbaum, "100 years of tear gas"
New York Times, Aurelien Breeden, "France to stop using TNT-loaded tear gas grenades"
The Sun news company, Megan Palin, 22 year old student died after beang tear-gassed and pepper-sprayed at George Floyd protest in Ohio
Compassion Fatigue: symptoms, causes and remedies
By Adrian Liberto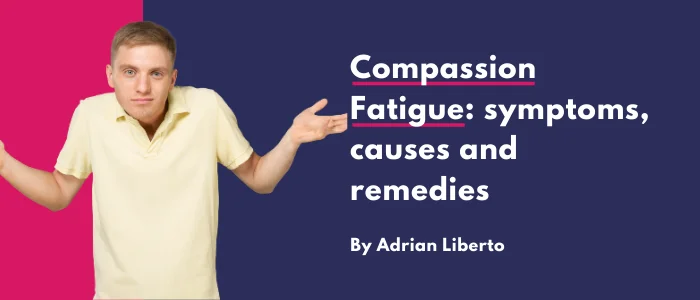 Symptoms
Did you ever catch yourself feeling really moved by something quite trivial when reading the news, as you skimmed past some tragedy in Yemen or Syria without even paying the slightest bit of attention? Or are you prone to add a like or comment to a Facebook GIF about a silly animal situation, for instance, while ignoring a poignant post about social injustice or an environmental emergency? If your answer is "yes", you are not alone. In fact, you fit nicely into the norm: a host of well-meaning people suffering from "compassion fatigue". There are a number of explanations that account for the problem. However, unlike most conditions, this is one many people are happy to do nothing about.
Causes
There are a number of reasons why we may succumb to compassion fatigue. Many, but not all are linked to our overexposure to mass media; here are some of them…
A common cause is perceived reiteration. To our minds, old news is not only what happened years, months or weeks ago. Sadly, it is often what is similar to it. If one happens to read about ten migrants drowning in the Mediterranean, one may wonder why they bothered to report it at all. A hundred? Still more of the same. 500? Maybe. A thousand? Ah, now you have my attention! As Kohelet states: "There is nothing new under the sun." We have heard it all before, and so, we have become rather immune to it. The problem is that, though history may repeat itself, news does not. The ten people are different individuals in a different tragedy. So is the famine. So is the abuse.
The Hollywood effect is another important factor that contributes to our anesthetised reactions. A CBS producer who covered the war in Lebanon in the early 1980's observed, "You've got a TV audience that's used to war movies. Real explosions have to look almost as good. There's almost a boredom factor." If the news is not up to Hollywood calibre, indifference can steal in.
Perceptions of newsworthiness also compounds the problem and this is linked to our sense of tribalism. As the newspaper, the Brooklyn Eagle, had once put it: "A dogfight in Brooklyn is bigger than a revolution in China." We are more likely to care for people close to us in space (as well as time). Wars and disasters in distant lands are too remote for many of us to dwell upon much. This also leads to a vicious cycle, since the lack of interest in foreign news results in less coverage, which in turn makes for a more insular readership or following and one that is less sympathetic to the suffering of people that in some ways are considered as remote. For more insight into this you may refer to the article in our last issue by Jonna Lappalainen entitled Us versus Them.
Even when we do take note of a tragedy, we may only do so for a brief period of time as the story is buried by whatever topic happens to replace it in the spotlight. Milan Kundera put it nicely in The Book of Laughter and Forgetting:
"The bloody massacre in Bangladesh quickly covered over the memory of the Russian invasion of Czechoslovakia, the assassination of Allende drowned out the groans of Bangladesh, the war in the Sinai Desert made people forget Allende, the Cambodian massacre made people forget Sinai and so on and so forth, until ultimately everyone lets everything be forgotten."
Equally dulling is the barrage of donation requests that are linked to pathetic images with guilt-stirring captions. These lead us to associate the suffering with the just or unjust demands made on us by charities, many of which we may distrust anyway. We are therefore led to dismiss the reality behind the images because of what we may judge as manipulation by those making use of them. As the saying goes, we end up throwing the baby out with the bath water.
Finally, many of us are just overwhelmed by the enormity of the problems plaguing the planet that we are left feeling totally powerless. We believe that there is nothing we can do to improve the lot of the suffering millions, of the exploited animals and of the abused planet, so we close up or blinker ourselves. "¡Que no quiero verla!"
Remedies
Susan D. Moeller discussed this immunity to suffering in her 1999 book, Compassion Fatigue and proposes two solutions. The first is excellent journalism that brings the story to life without the need for sensationalism. Indeed, sometimes powerful journalism may succeed in highlighting the pathos of the story. However, sensationalism can also play its part: a photograph of a Syrian boy washed up on a Greek coast, an Ai Wei Wei take on the subject, for instance. Even then, how long will the effect last? The second solution she proposes is consistency in foreign reporting, as this will reduce the division between "us" and "them". Twenty years on from the publication of her book, and perhaps we do feel closer to people in remote countries thanks to the increasing influence of the Internet. Still, even if one does make an effort to keep informed, it is often through a barrage of headlines, which in turn creates a new form of aloofness that is rooted in the superficial way in which news is often followed.
Moeller was, nevertheless, focussing on the responsibility of journalists, and her points are perfectly valid. However, as individuals we too have an obligation to overcome this apathy; to "Rage, rage against the dying of the light!" It is up to us as individuals to keep the stories that matter alive. Not simply for an emotional fix. Rather, we need to feed our sense of outrage so that we are spurred to do something about the evil and injustice that plagues the world. For indeed, all said and done, most of our problems are man-made. We must make it our moral duty to remember, and our mission to act for a brighter and fairer future for all; in any way we can.
It was in this spirit that UN-aligned was founded and by joining the organisation, our members have already made a stance not to belong to the business as usual majority, but to be part of that force that will bring positive change into the world. By simply joining, members have given UN-aligned more of a voice and made it more impactful However, UN-aligned also urgently needs active members; people who are willing to take on a more dynamic role. Unlike many organisations that simply want your money to help them carry on with whatever it is that they are doing, UN-aligned wants your passion and your involvement most of all. Our website is full of suggestions on how you can help, but should you wish to discuss this with our operational team, just contact us and we will work with you individually in order to find the best ways of working together to turn compassion into positive action!
Cultural Appropriation
By Jonna Lappalainen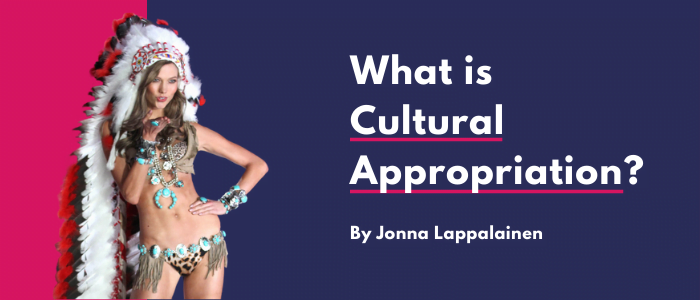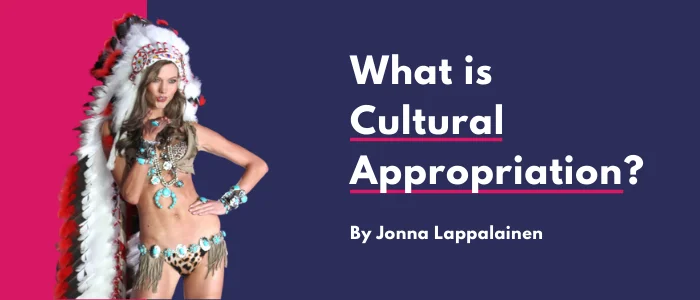 Wimoweh / The Lion Sleeps Tonight, Memoirs of a Geisha, Karlie Kloss wearing a Native American inspired headdress at the Victoria's Secret fashion show. Miley Cyrus twerking. The list could be filled with other, more ordinary affairs such as costume parties, authentic Chinese food, yoga, cornrows, ethnic fabrics or chopsticks as hair sticks. The list of examples of cultural appropriation is so long that it became an activity itself to google what kind of results are given for cultural appropriation combined to any non-Western element.
What is cultural appropriation?
Cultural appropriation is broadly defined as the use of a culture's elements by a member of another culture. According to scholars, cultural appropriation covers much more than a list of easily recognisable symbols, artifacts or rituals. It includes the portrayal of minorities or cultures, their activities, experiences, distinctive artistic styles and the possession or acquisition of cultural objects by 'outsiders' (people and institutions). It is mostly used to describe an offensive act towards the members of the culture being appropriated.
I first came across the term during my studies on ethnomusicology. Nowadays it seems to be a useful term to describe the fashion industry's latest trends ripped from the world's wardrobe or the cultural appreciations gone bad by celebrities. While the concept sounds like a fashionable way to boost our socially conscious self-esteem, its roots lie somewhere else than in the hunt for the culturally unrespectful thefts among us. It derives from the underlying societal power relations, particularly from the silenced voices of indigenous groups in postcolonial capitalism.
What is the harm?
History isn't pretty and neither are the stories behind many of the practices we engage in. The celebration of multiculturalism may be a celebration for only some of us. Cultural appropriation is unavoidable but the acts of appropriation are not equal. Voluntary and free exchange of cultures can lead to creativity and more profound cultural understanding.
Another type of appropriation builds on the dominant-subordinate setting, where the dominant party takes the good parts of the subordinated group's elements presenting them as their own, using them for their own benefits, leaving the other party without any compensation for it. The problem lies in the controversy of a person, often of white race, being able to pull off a traditional costume or hairstyle of another culture at the same time that the person of that very culture faces discrimination by carrying out their cultural traditions. Moreover, the person representing the dominant culture can throw away the fun accessory anytime they want.
Why not the headdress?
I'm not going to tell anyone not to wear it. I am quite sure I have worn it. If not the headdress, many other accessories instead. However, from the indigenous people's perspective this means that while being the objects of years of injustice and assimilation, their forcefully erased cultural elements have become the mainstream entertainment. The Native American headdress is not the everyday hat but a sign of honor and worn by the most powerful and influential members of the tribe. Wearing fake replicas takes away the indigenous people's right to determine and protect their traditions, not to mention the most valuable elements of them.
What is culture?
Culture is not defined by ethnologists and folklorists as a solid and stationary unit. It is, instead, a way of life of people that changes through dialogue and interactions – hybrid and mobile by nature. It is similarly difficult to determine the ownership of a culture or cultural elements of an essence that is collectively produced. Perpetually changing culture is not an excuse for sweeping the concept of cultural appropriation under the carpet.
Insiders and outsiders
Another problem rises from the division to cultural 'insiders and outsiders'. Cultural bordering can lead to grouping, which is prone to biased judgments as the social approach theory suggests. On the other hand, Erich Hatala Matthes argues that to define cultural membership in a sustainable way is highly problematic, suggesting that rather than group memberships, the focus of cultural appropriation should be in knowing about the injustice.
That is precisely how the immense and careless usage of the term misleads us. Instead of the rights of the indigenous, minorities or socially marginalised, the focus is on our freedom – freedom of speech and freedom to choose our wardrobe, food, music, hobbies, literature, movies and so on.
Frozen and the Sámi people
As the only indegenous people in European Union, the Sámi people inhabit the northern parts of Norway, Sweden, Finland and parts of the Kola Peninsula in Russia. The first Frozen movie was accused of whitewashing and appropriating the Indigenous Sámi culture by including joik (a traditional form of song) and presenting a white Norwegian looking character Kristoff in a costume similar to that of the Sámi reindeer herder.
The second Frozen movie portrays the fictional Northuldra tribe inspired by the Sámi people. At the making of the second movie the company took a different approach by signing a contract with the Sámi parliaments of Norway, Sweden and Finland, and the Saami Council "to ensure that the content of Frozen 2 is culturally sensitive, appropriate and respectful of the Sámi and their culture", (quotation from the contract). This collaboration, initiated by the Sámi people, led to the creation of Verddet, the advisory group of Sámi experts to work with the animation team. The contract also included the production of the dubbed version of the movie in North Sámi language and internships for Sámi filmmakers and animators in the company's animation studio.
Anne Lajla Utsi, a member of the Verddet group and the managing director of the International Sámi Film Institute has described the collaboration as successful and that the team is "happy about the film as it is". She points out that international visibility is good for the ethnic group that has been the subject of injustice and discrimination in Norway, Sweden, Finland and Russia. She also stresses the importance of the dubbed (North Sámi) production, which is also the first big movie production using a Sámi language.
This collaboration with the Sámi people seemed to take an approach that I find more worthwhile than the battle of ownership, appropriate usage of cultural elements and payment (or how to avoid paying). Both parties benefited from the co-operation and the Sámi people's voice was heard.
Let me leave you with a question: Do we value the humanity behind the culture we appropriate?
Samuel Taylor Coleridge: Natural and Supernatural
By Alex Liberto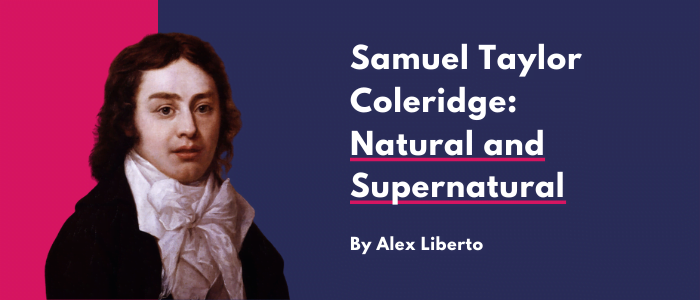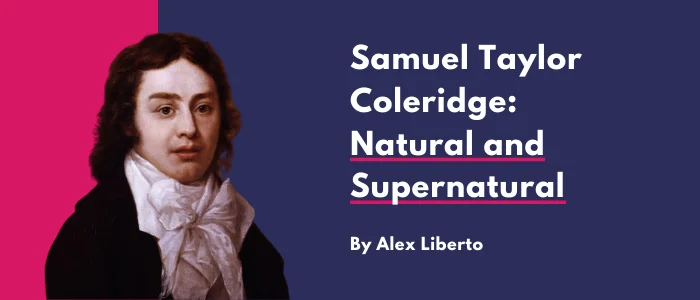 Coleridge, like Wordsworth, loved nature and together they enjoyed walking in the Lake District, in the heart of the natural surroundings. However, Coleridge also loved the supernatural. His fantastic and mysterious imagination were an infinite source of inspiration. It was this poetic process of creation that laid the foundations for the haunting scenes of The Rime of The Ancient Mariner and the visionary surrealistic world of Kubla Khan.
Coleridge did not find any solace in nature, like Wordsworth did. It was not something he could go back to with his memory in order to find joy and consolation. There was no "emotions recollected in tranquillity". His relationship with nature was more philosophical, seeing it through his philosophical poetic faith: "No man was ever yet a great poet, without at the same time being a profound philosopher." The intensity of the poet's vision and imagination is best reflected by the lines from Dejection An Ode:
O Lady! We receive but what we give,
And in our life alone does nature live;
Ours is her wedding garment, ours her shroud.
What about love? Love was in every sinew of the poet's very existence. When he lived in Malta in 1804, he kept a notebook in which he wrote:
… While I am talking of War or Government or Chemistry there comes ever into my bodily eye some Tree beneath which we have rested, some rock where we have walked together, or on the perilous road edging, high above the Crummock Lake where we sate beneath the rock & those dear lips pressed on my forehead …
These words reflect his typically dreamlike state of mind. He delves into a surrealistic dimension within his philosophical reverie and there creates love and love and more love. In his lesser known poem, Recollections of Love, the poet expresses this reverie in a connotative sensual and physical way:
How warm this woodland wild Recess!
Love surely hath been breathing here;
And this sweet bed of heath, my dear!
Swells up, then sinks with faint caress,
As if to have you yet more near.
The poem ends beautifully by blending the sensually physical with his dreams and with his dreams within dreams:
You stood before me like a thought,
A dream remembered in a dream
But when those meek eyes first did seem
O Greta, dear domestic stream
To tell me, Love within you wrought–
Has not, since then, Love's prompture deep,
Has not Love's whisper evermore
Been ceaseless, as thy gentle roar?
Sole voice, when other voices sleep,
Dear under-song in clamor's hour.
These words exemplify Coleridge's essence; a poet of the natural, the supernatural, the surrealistic and of intrinsic love. Read the full poem.
I'd like to conclude this brief peek into the soul of Coleridge by referring to another love poem entitled Love. This poem is a ballad, a short narrative tale encapsulating two stories. One is a tale of a woeful Knight who pines and dies for his love, and the other is the story of the poet who is relating the story of the knight to Genevieve, in order to win her love. He uses the story of the knight to focus on his own battle for love. Typically here, Coleridge swings from the dreamlike tale of a medieval knight to the real tangible love he is feeling for Genevieve.
The knight is refused by his lady and after struggling with his efforts to win her, he wanders off and goes mad.
But when I told the cruel scorn
That crazed that bold and lovely Knight,
And that he crossed the mountain-woods,
Nor rested day nor night;
Eventually, after saving her from a "murderous band", his lady realises that the love he had felt for her was indeed deep and sincere. As he lies on death's door, she accepts him and although he regains his sanity, he sadly dies. The story is a sad and romantic one, but as I mentioned, it is a story to highlight another story, the poet's real situation of love:
I told her how he pined: and ah!
The deep, the low, the pleading tone
With which I sang another's love,
Interpreted my own.
The poet believed that the imaginary tale from afar would fill his Genevieve with empathy and pity for the suffering of that knight. Therefore, he hoped that Genevieve would feel the same love and pity for the poet himself, the teller of the tale. He attempted to secure her love by portraying this very sad story and the happy conclusion of the ballad is the climax of this achievement:
She wept with pity and delight,
She blushed with love, and virgin-shame;
And like the murmur of a dream,
I heard her breathe my name. Her bosom heaved—she stepped aside,
As conscious of my look she stepped—
Then suddenly, with timorous eye
She fled to me and wept.
She half enclosed me with her arms,
She pressed me with a meek embrace;
And bending back her head, looked up,
And gazed upon my face.
'Twas partly love, and partly fear,
And partly 'twas a bashful art,
That I might rather feel, than see,
The swelling of her heart.
I calmed her fears, and she was calm,
And told her love with virgin pride;
And so I won my Genevieve,
My bright and beauteous Bride.
Full poem here.
Samuel Taylor Coleridge was an ethereal, yet very sensual human being and his poetry is testimony to this. The best way to conclude this short piece is with his the poet's own word:
As I live and am a man, this is an unexaggerated tale – my dreams become the substances of my life.
Earning a Living in the Remote Areas of Baluchestan – in pictures
By Anahita Ahmadi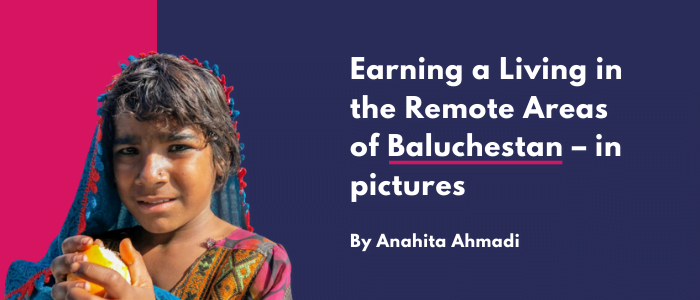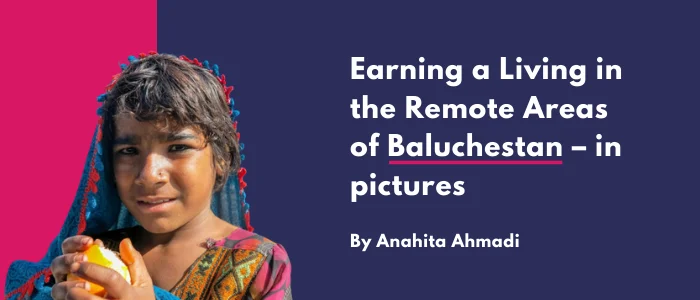 July quiz: Learn with The Gordian Quiz