Letter from the Editors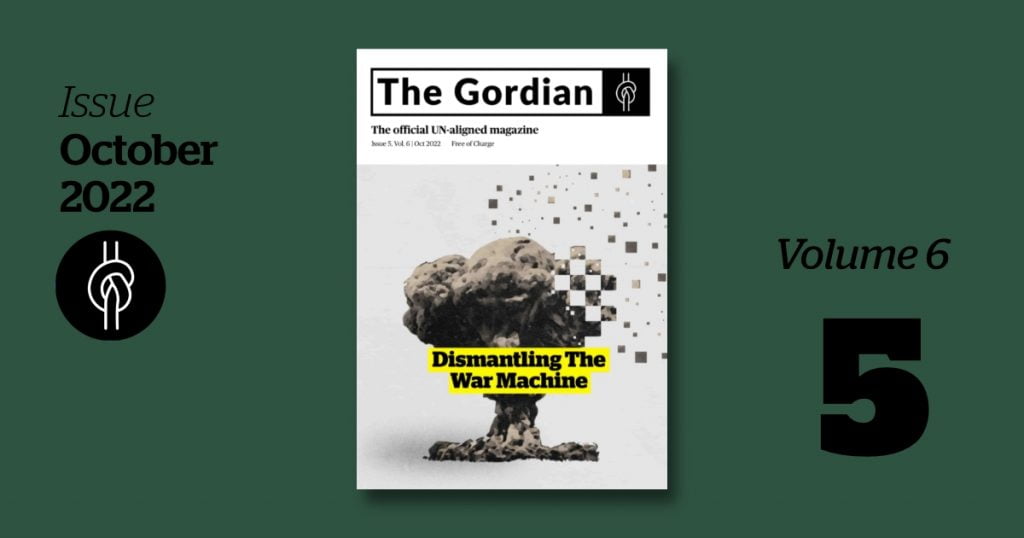 The Gordian rolls on with its messages of peace and light and respect, but notwithstanding, the world seems to be getting darker and more troubled.
Climate disasters are no longer the exception, while the threat of a nuclear apocalypse is more real than it ever has been. Giving in is not an option. On the contrary we must double our efforts to combat all that is a threat to the dignity and wellbeing of humanity and the survival of earth's multifaceted manifestations of nature. Being marginally involved with organisations like UN-aligned is no longer enough. Each and every one of us needs to do more, both as individuals and as part of our communities, be they local, or global like UN-aligned. For want of a nail the shoe was lost… then the horse, the rider, the message, the battle and finally, the kingdom. We are that nail, but we have been led to believe that our input is insignificant. It isn't. So The Gordian will continue to roll on with your support and inspiration: a platform for the sharing of ideas and information and a launchpad for exiting ventures.
In this issue we are focussing on war. I was going to add "and the futility of it", but 'futility' is far from the right word. 'Futile' means 'useless', and sadly that is how many of us who think we are unaffected by it, have considered it: something we could brush off and ignore. No, war is not futile. It too is a nail, and allowed to be, it may well be the last nail in our collective coffin. My lead article will therefore cover the absurdity of war. Related articles include Omar's articles on the need for a world atomic weapons disarmament agency and demilitarising the atom, and Ayesha's poem on the violence in Ukraine. Of course, there will be the usual range of additional articles, such as Ariana's piece on Iran, the Chatterjees' environmental contribution, Victoria's interview with California Animal Welfare Association CEO, Jill Tucker and our arts and entertainment columns. Enjoy!
Before you start: This magazine is supported through the voluntary efforts of UN-aligneder from all across the world. If you enjoy it, please help us to take our game up a notch and build on our independent journalism for future years. If you can, please consider supporting the Gordian Magazine with a Patreon subscription. Thank you!
If you are not able to help us financially, that is okay too. Reading the Gordian, telling your friends about UN-aligned and sharing our articles across your social media is enough for us. Remember that tou can also write, translate and research for UN-aligned at any point in time, see how you can get involved and contribute to The Gordian.
---
Women in power, nasty hurricanes and religious zealots — Monthly recap September 2022
By Adrian Liberto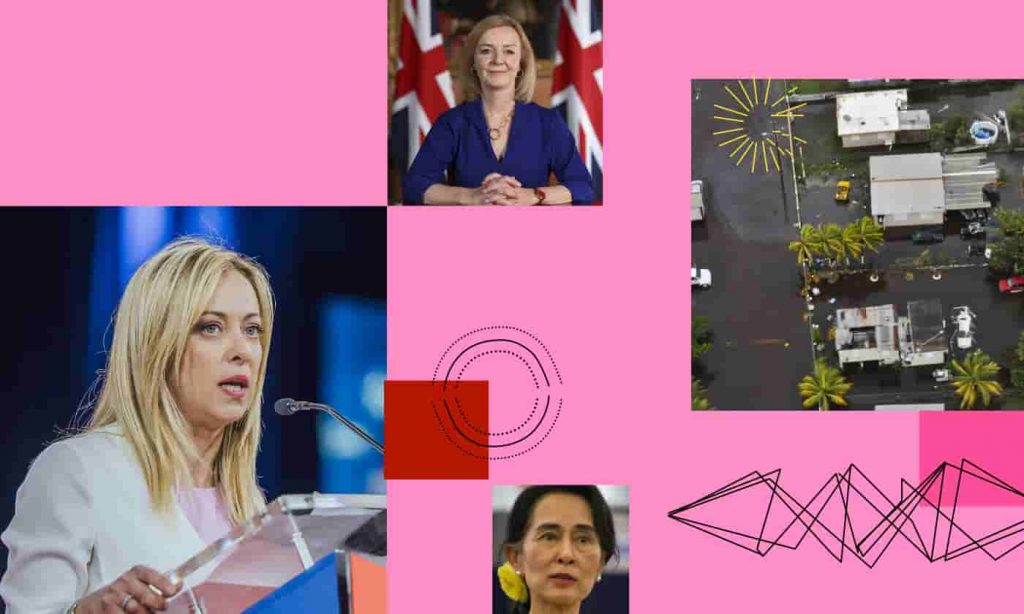 September 2022 Recap: Quickly catch up with everything that you may have missed from last month.
---
Here are what you leaders had to say at the UN General Debate 2022
By Adrian Liberto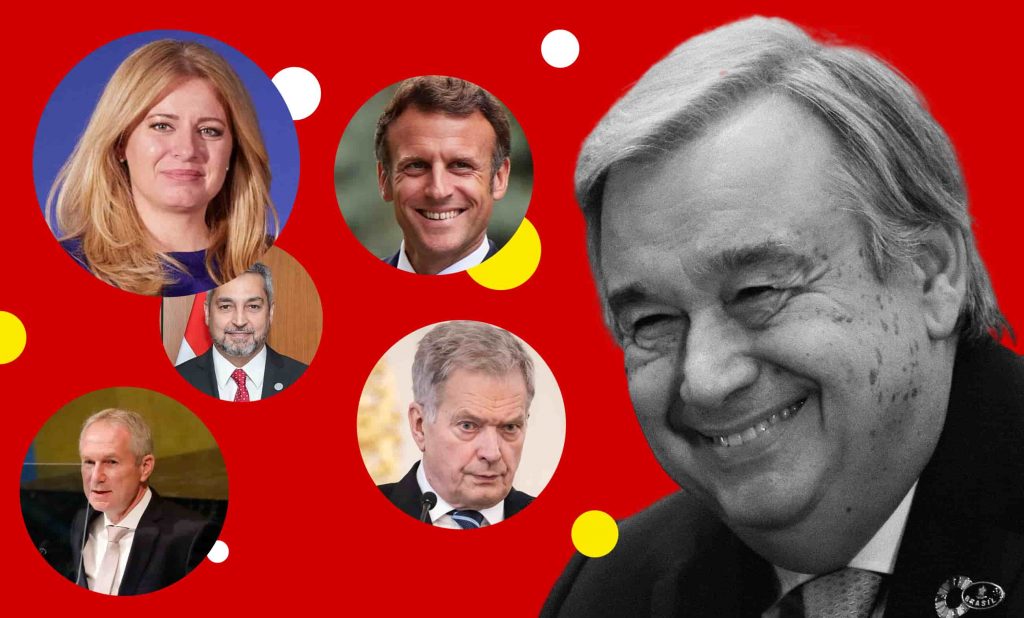 Summaries and transcripts are available on the General Debate pages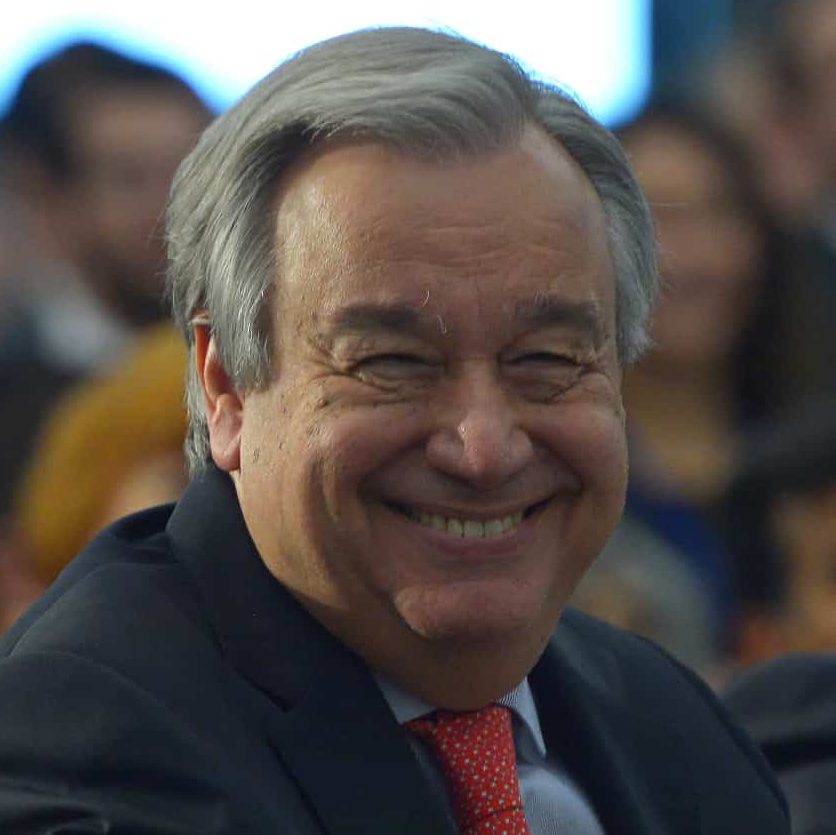 António Guterres, UN Secretary-General:
We have a duty to act. And yet we are gridlocked in colossal global dysfunction. The international community is not ready or willing to tackle the big dramatic challenges of our age. These crises threaten the very future of humanity and the fate of our planet. Crises like the war in Ukraine and the multiplication of conflicts around the globe. Crises like the climate emergency and biodiversity loss…
There is another battle we must end – our suicidal war against nature. The climate crisis is the defining issue of our time. It must be the first priority of every government and multilateral organisation. And yet climate action is being put on the back burner – despite overwhelming public support around the world.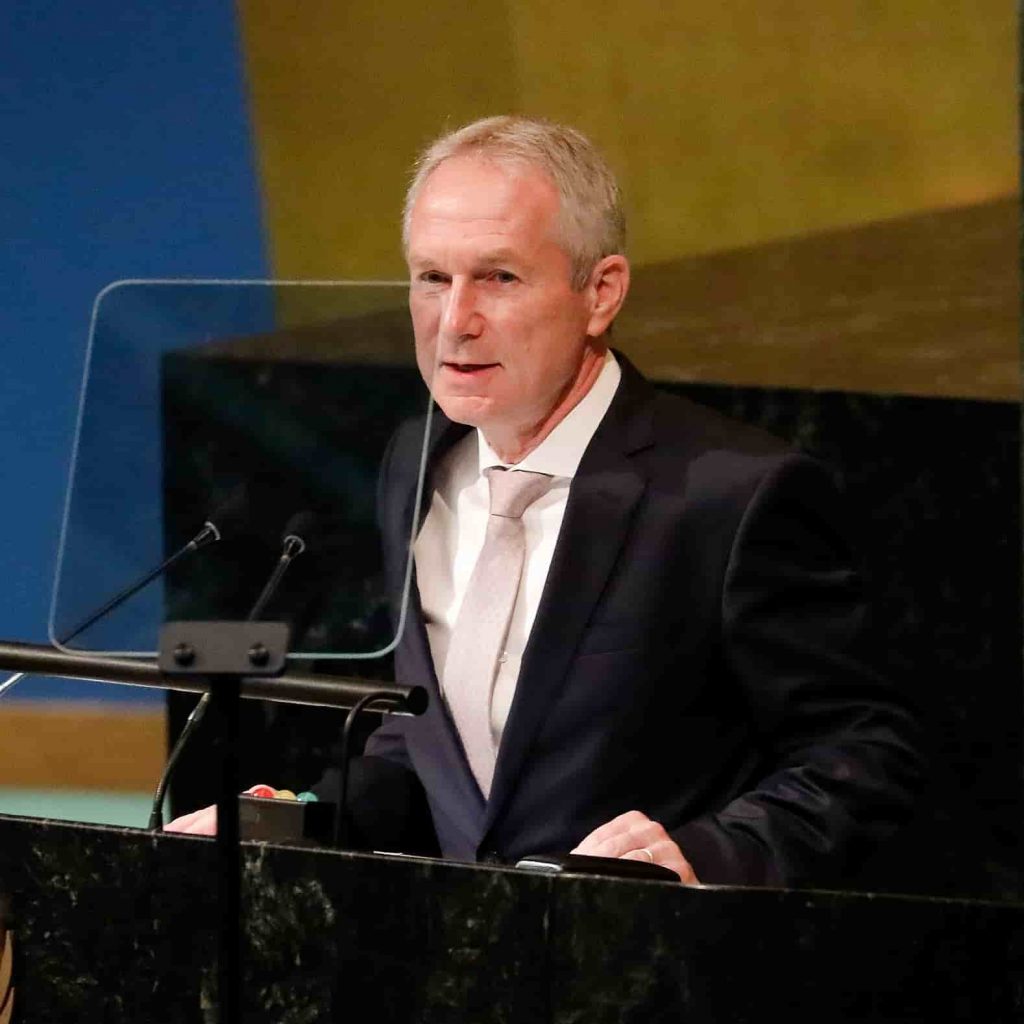 Csaba Kőrösi, President of the General Assembly
Who would have imagined that war would return to Europe? That the nuclear threat would be back in political discourse to settle a dispute with a neighbour? It has been 203 days since the General Assembly adopted a resolution condemning the military aggression against Ukraine. Unfortunately, the bloodshed and the suffering have not stopped yet.
Jair Messias Bolsonaro, President of Brazil
A reform of the UN is essential if we are to find world peace. In the specific case of the Security Council, after 25 years of debates, it is clear that we need to look for innovative solutions.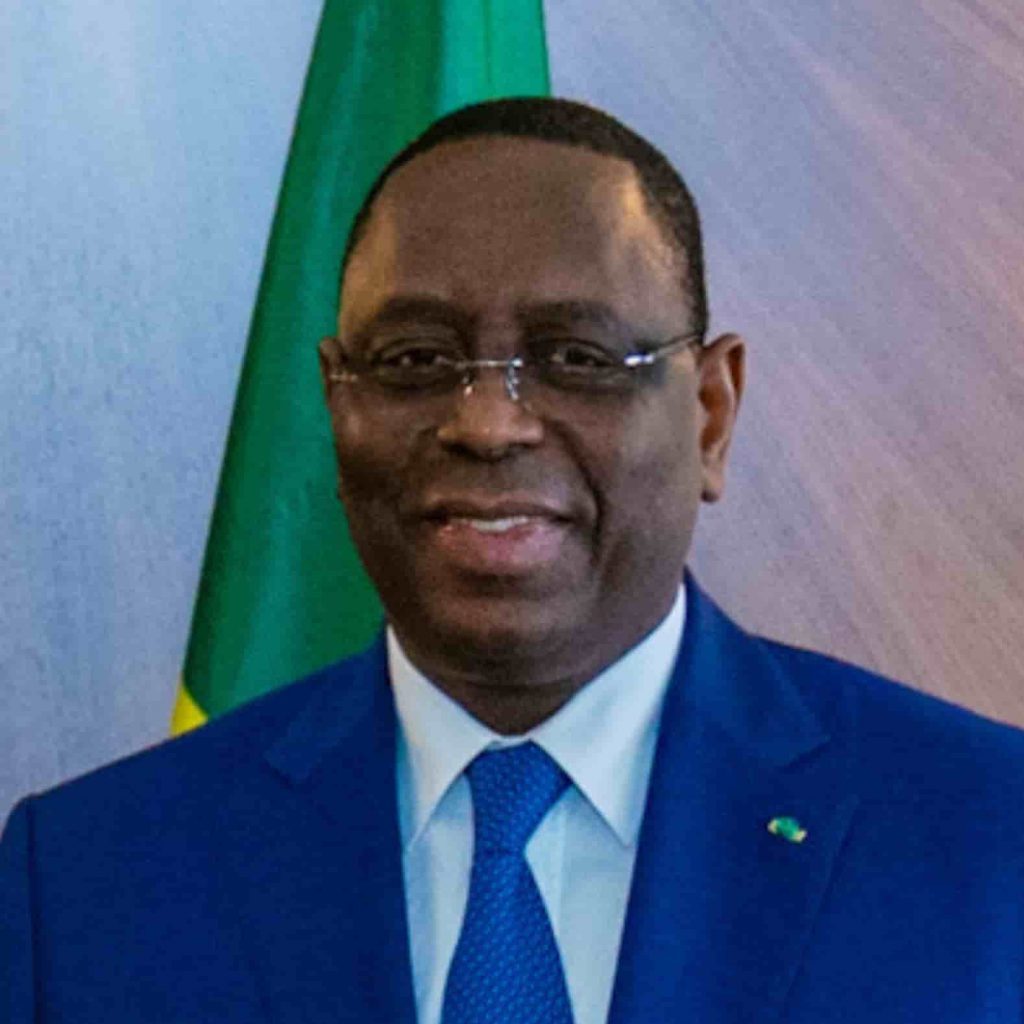 Macky Sall, President of Senegal and of Chairperson of the African Union
Terrorism, which is gaining ground on the continent, is not just an African matter. It is a global threat that falls under the primary responsibility of the Council, as guarantor of the collective security mechanism, under the Charter of our Organisation. We therefore urge the Council to engage more with us in the fight against terrorism in Africa, with more appropriate mandates and more substantial resources…
I will recall that today more than 600 million Africans still live without electricity. Let us also work towards the goal of mobilising USD 100 billion per year to support developing countries' adaptation efforts and to finance the African Adaptation Acceleration Program under the auspices of the AfDB and the Global Centre for Adaptation.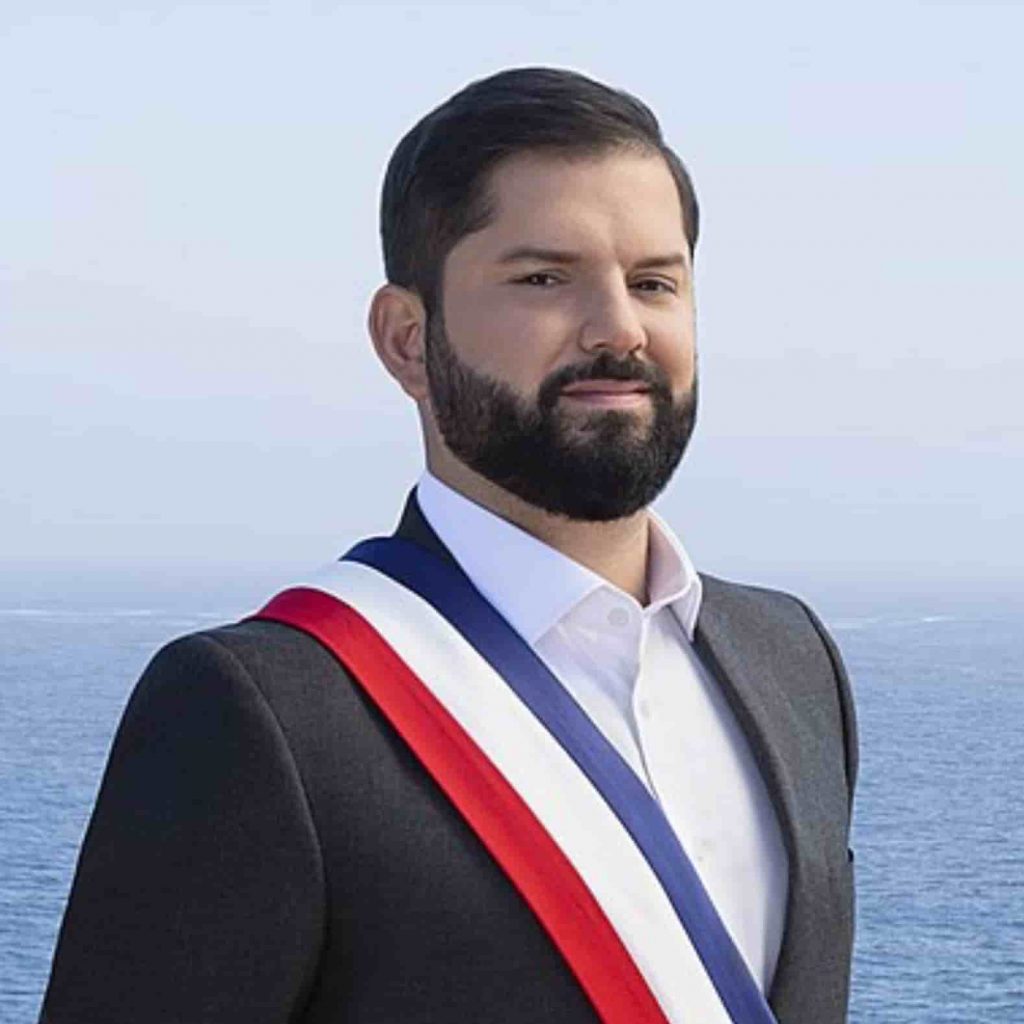 Gabriel Boric Font, President of Chile
We live in a time of uncertainties and surprises, in which it is clear that there are no isolated nations immune to what is happening on a global level; and Chile is no exception. Thus, Russia's war of aggression in Ukraine – a people to whom we express our solidarity and respect – pushed up the price of fuel and caused shortage of grains and fertilisers, causing a strong impact on our economy. In turn, both the trade war between the United States and China unleashed in 2018, like the pandemic, destabilised the global economy, also affecting ours.
Abdullah Ii Ibn Al Hussein, King of Jordan
A founding UN principle is the right to self-determination for all peoples. The Palestinian people, with their resilient national identity, cannot be denied this right. And the road forward is the two-state solution, in accordance with UN resolutions—a sovereign, viable, and independent Palestinian state, on the 4th of June 1967 lines, with East Jerusalem as its capital, living side-by-side with Israel in peace, security, and prosperity.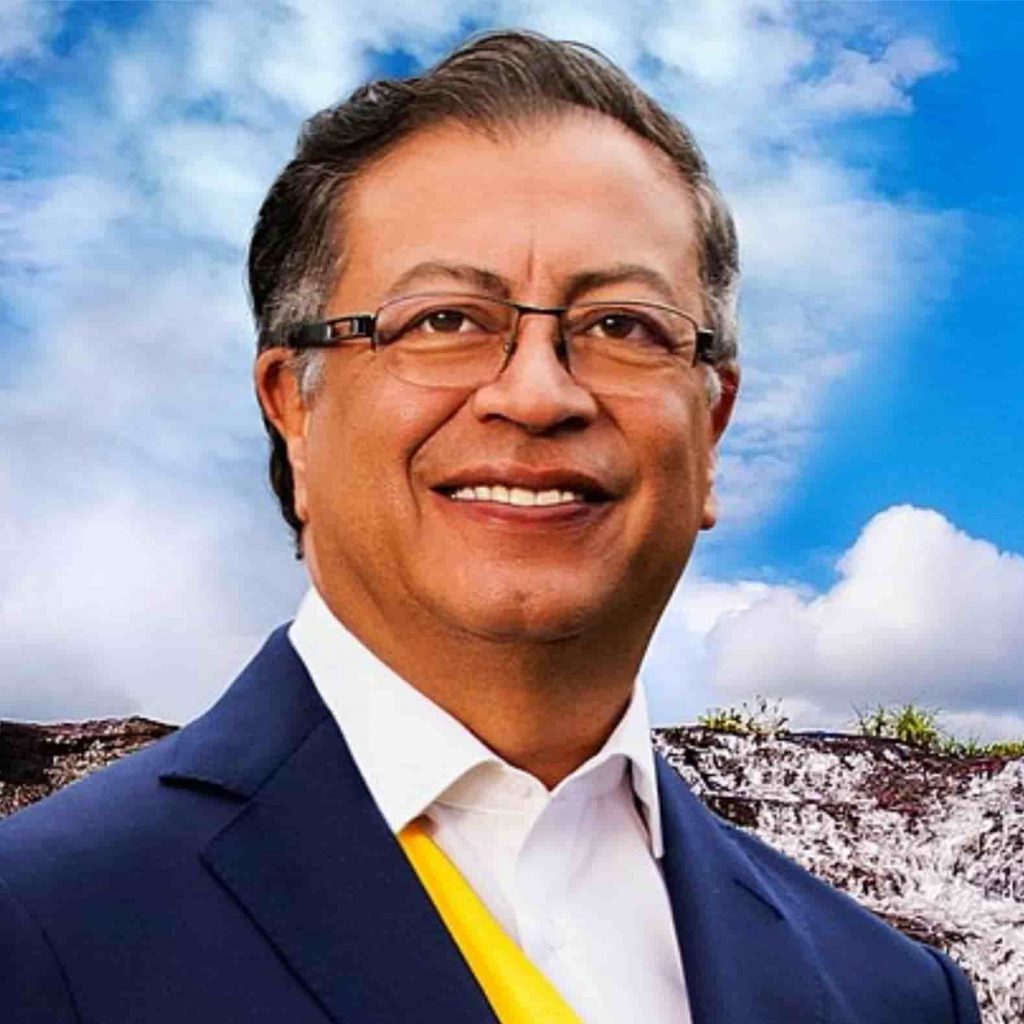 Gustavo Petro Urrego, President of Colombia
By hiding the truth, they will see the jungle and democracies die. The war on drugs has failed. The fight against the climate crisis has failed…
Why war if what we need is to save the human species? For what use is NATO and empires, if what is coming is the end of intelligence? The climate disaster will kill hundreds of millions of people and listen well, it is not produced by the planet, it is produced by capital.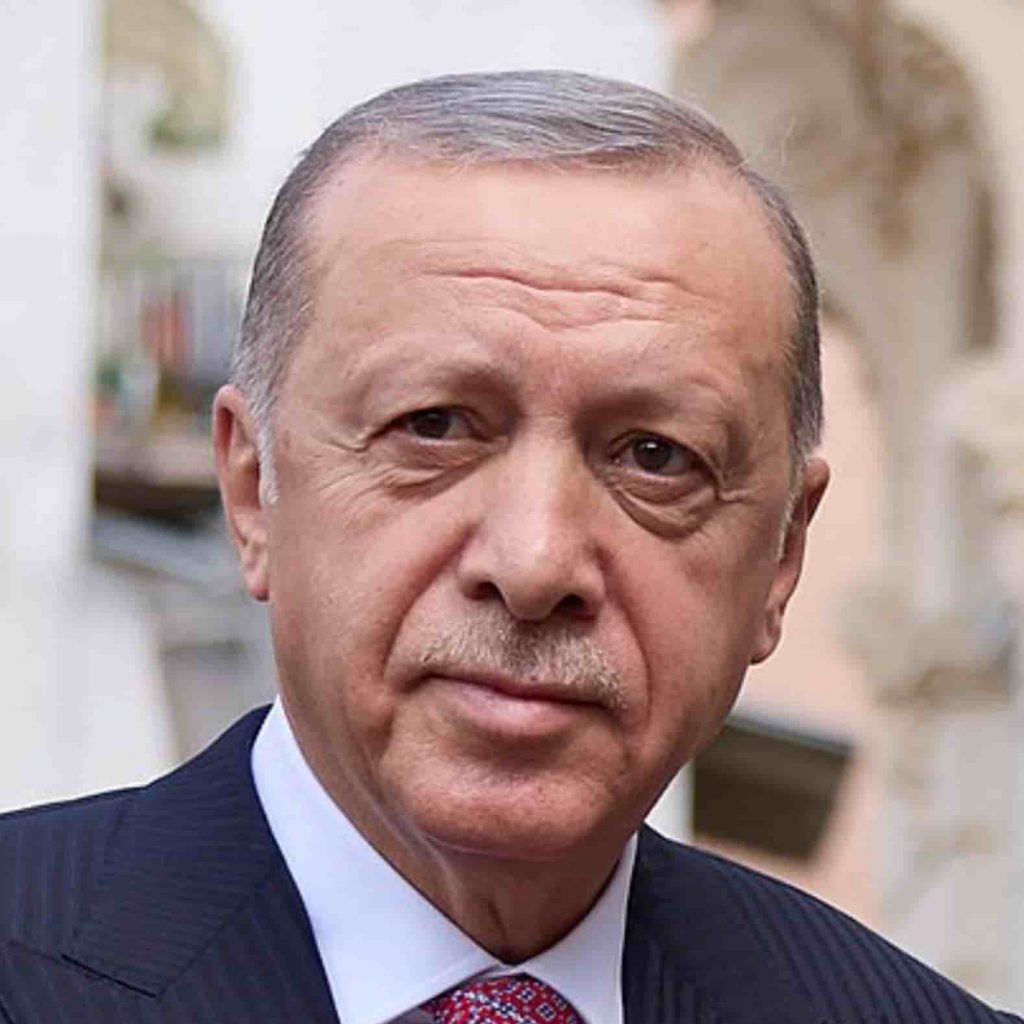 Recep Tayyip Erdoğan, President of Türkiye
It is imperative that we restructure the United Nations as an organisation worthy of its inclusive character, capable of producing solutions for a fairer world order, and in which a common will is displayed on behalf of the entire humanity. In particular, enabling the Security Council with a more effective, democratic, transparent and accountable structure and functioning will be an important milestone in the pursuit of peace, justice and welfare of the entire humanity. To keep reminding us of our common duty towards that end, we will continue to underline that "THE WORLD IS BIGGER THAN FIVE" and "A FAIRER WORLD IS POSSIBLE", on every platform, and in the strongest terms possible.
Sadyr Zhaparov, President of Kyrgyzstan
Perhaps the founding states of the UN, who signed the international agreement to establish the organisation in San Francisco in 1945, naively believed that wars, destruction, hunger, and suffering would end forever? I don't think so. Success can always be achieved if there is a mutual understanding that disputes and disagreements must be resolved in a spirit of good faith and compromise.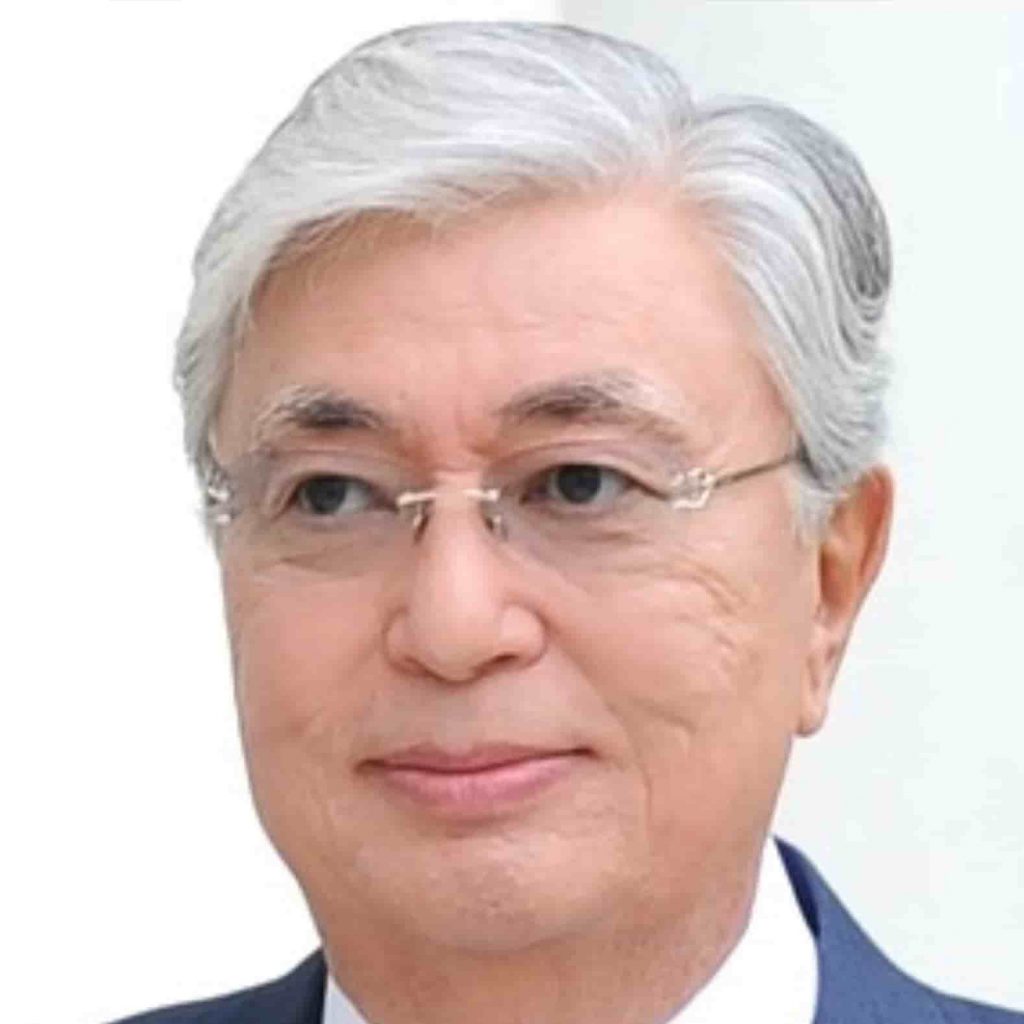 Kassym-Jomart Tokayev, President of Kazakhstan
The long-standing international system – based on order and responsibility is giving way to a new, more chaotic and unpredictable one. The global system of checks and balances has failed to maintain peace and stability. The security architecture is eroding. Mutual distrust between global powers is dangerously deepening. The world is falling prey to a new set of military conflicts. For the first time in two generations, we face the prospect of the use of nuclear weapons, and not even as a last resort. New fault lines are creating artificial barriers and economic isolation…
There is nothing more important now than to return to the foundational principles that lie at the root of this universal organisation. In particular, we must rethink the linkages between three primordial principles: the sovereign equality of states, the territorial integrity of states, and peaceful coexistence between states.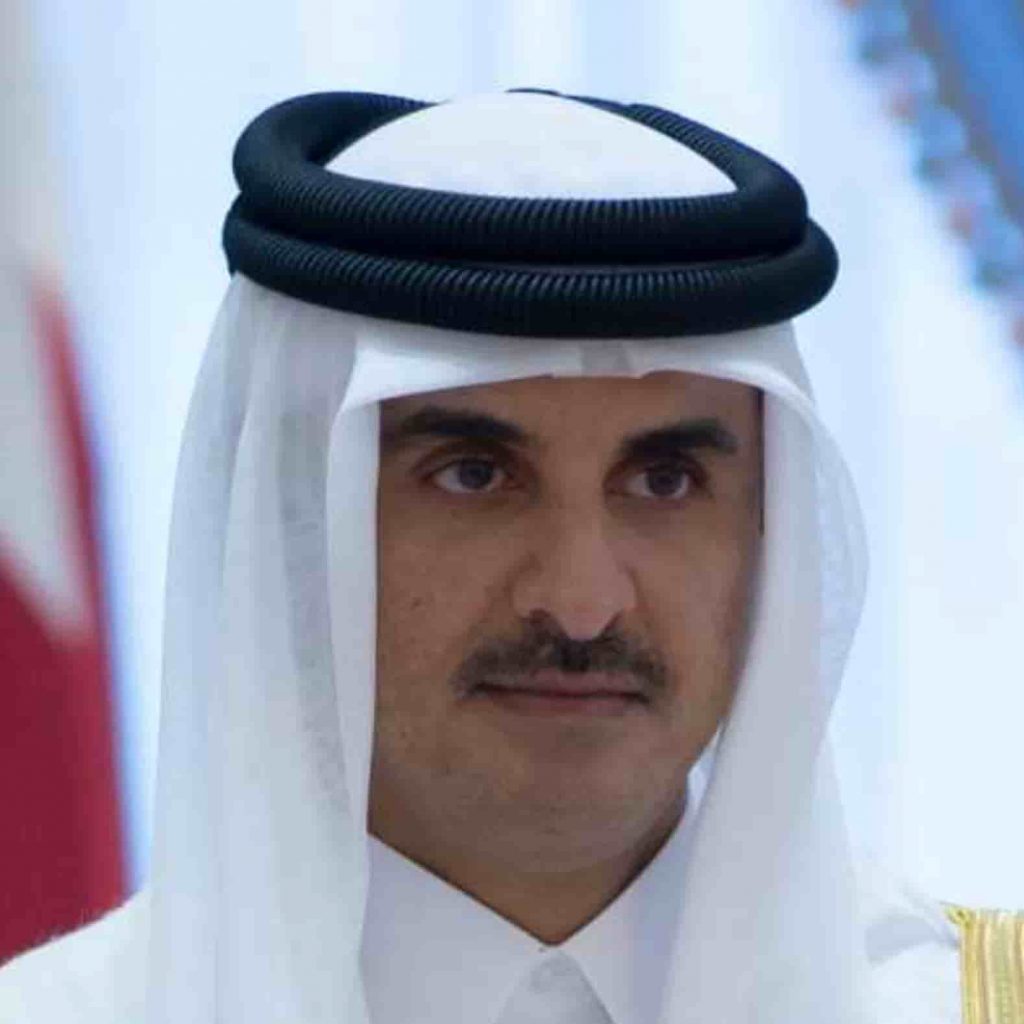 Tamim Bin Hamad Al Thani, Amir of the State of Qatar
Our world has become a global village in which our concerns and our issues intertwine. With that our world has changed at a rapid pace in terms of the spread of the effects at the global level of any environmental event, economic crisis or military confrontation, but our approaches and methods have not developed at the same pace to keep up with these revolutionary changes…
And here we stand today, resolutely on the cusp of hosting the world teams and their fans, and we open our doors in Doha for them, enthusiastic and without discrimination, to enjoy football and the atmosphere of the tournament, full of happiness.
Yoon Suk Yeol, President of the Republic of Korea
The Republic of Korea is pushing forward with its plan to transform the government into a digital platform government. It is an ambitious initiative to remarkably upgrade our democracy, public service, and welfare through digital technology. We will continue to more widely share our advanced digital technology and data, and spare no effort in providing support and in investing in education.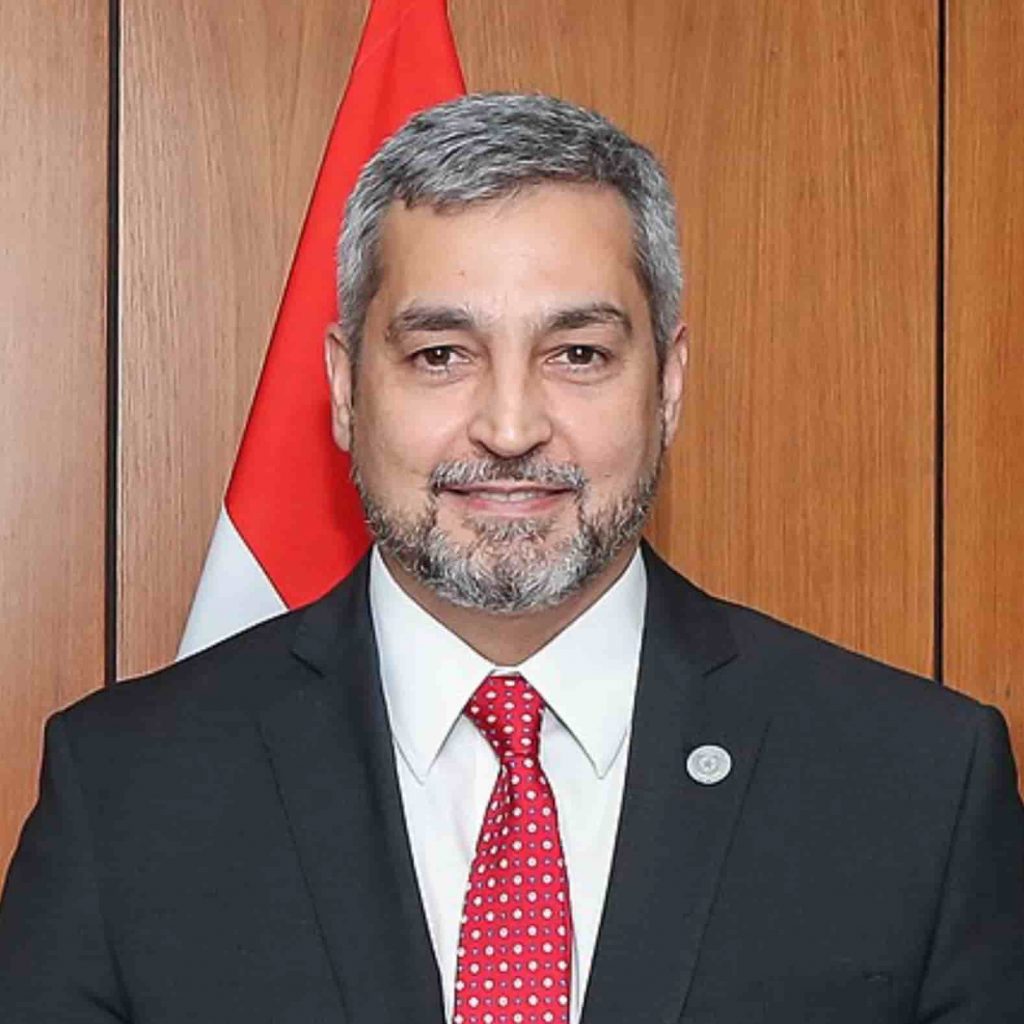 Mario Abdo Benítez, President of Paraguay
We must bring stability to the world with a common voice. We cannot turn away from what happens in other territories and leave sister nations to their fate…
The current difficult situation requires us to jointly address global problems, without exclusions. Therefore, my country emphatically reiterates the support for the request of the Republic of China (Taiwan) to be an integral part of the United Nations system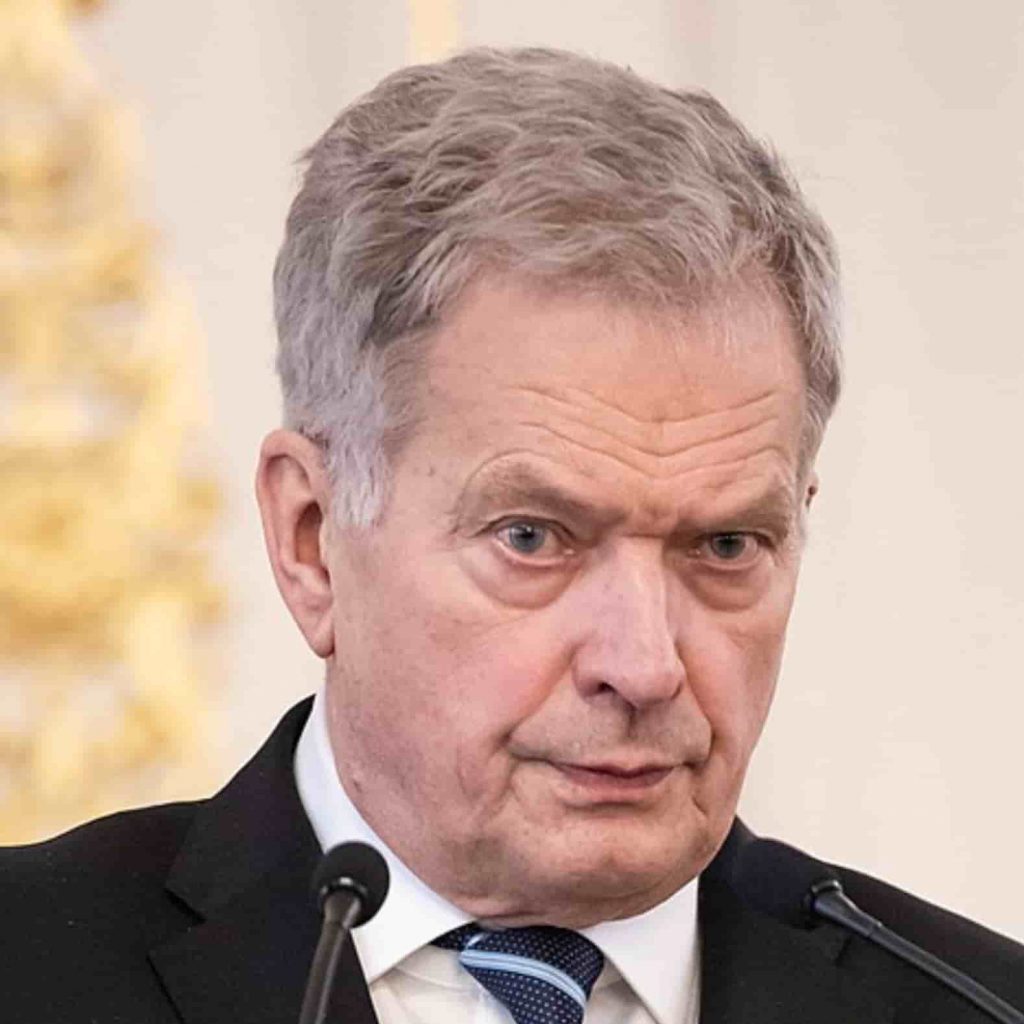 Sauli Niinistö, President of Finland
Russia's cruel and unprovoked war on Ukraine has now been raging for seven months. It has brought immense sorrow and destruction to the sovereign lands of Ukraine. Russia's use of force is in blatant violation of the Charter of the United Nations. It is an act of aggression, as determined by this very Assembly…
The alarming loss of the variety of life on our planet should also be a cause for grave concern to all of us. We are on the brink of mass extinction, or perhaps already there. Again, we need to change course. Urgently…
The number of conflicts in the world is the highest since the Second World War. One quarter of humanity lives in conflict-affected countries. We must not ignore or forget Afghanistan, Myanmar, Syria, Yemen and other countries where human rights or the conditions for living a decent life are under threat.
Ignazio Cassis, President of Switzerland
I was shocked by the military aggression launched by Russia, a great power, against its neighbour Ukraine. Allow me to clarify that this military aggression violates the most basic principles of the Charter, the very one that was adopted after the Second World War world with the aim of preventing wars and the immeasurable suffering they cause.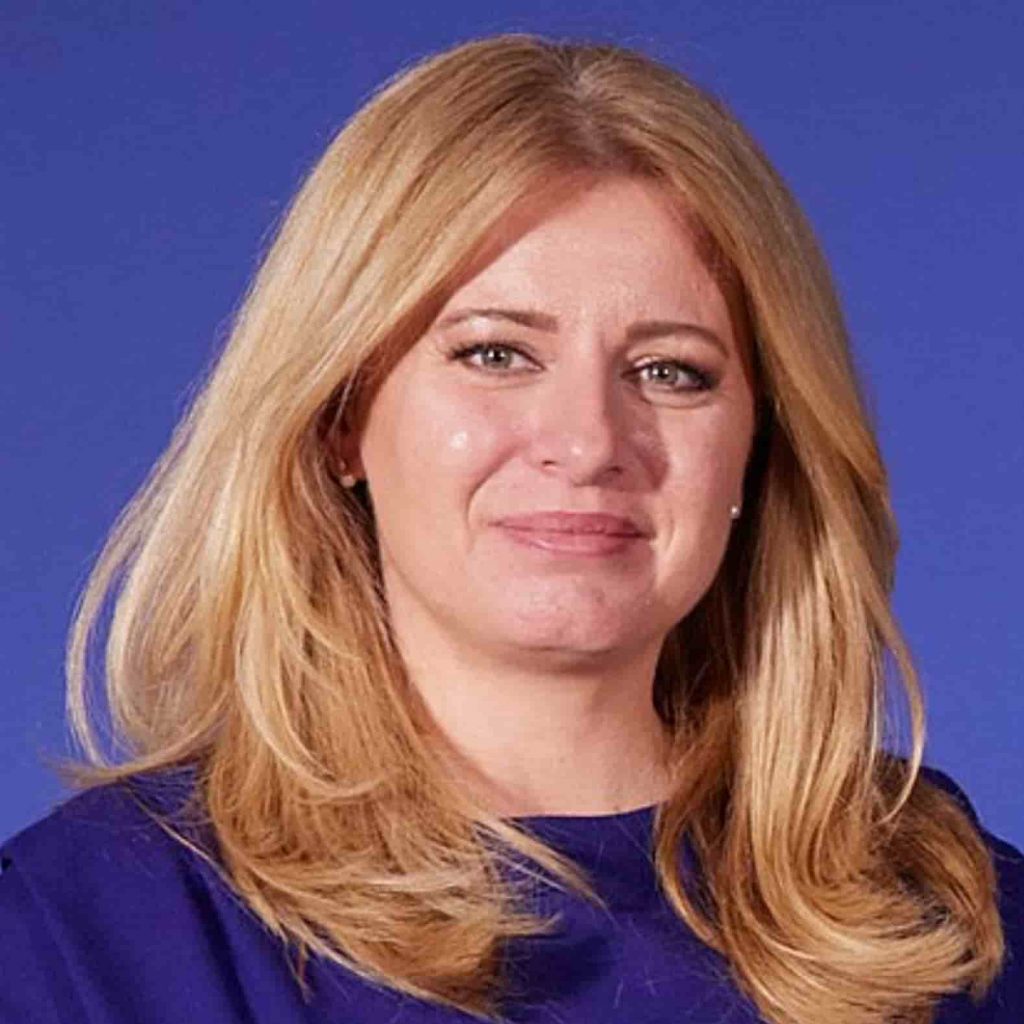 Zuzana Čaputová, President of Slovakia
Each and every member of the UN has a responsibility to protect peace. In this, the Permanent Members of the UN Security Council have a special duty. Instead, today, we see one of the five Permanent Members openly denying the right of another UN member, Ukraine, to exist as an independent state. Those who break the rules themselves have no authority to set rules for others, through their power of veto…
Russia has occupied parts of Georgia since 2008 and parts of Ukraine since 2014. Our response to these actions was incomplete. Concerns about our own comfort weakened our resolve. The tepid sanctions we imposed failed to discourage Russia from trying again. Our weakness encouraged more aggression. We must not repeat the same mistake again. The ignorance of rules is poisoning global security, and it must not be allowed to stand.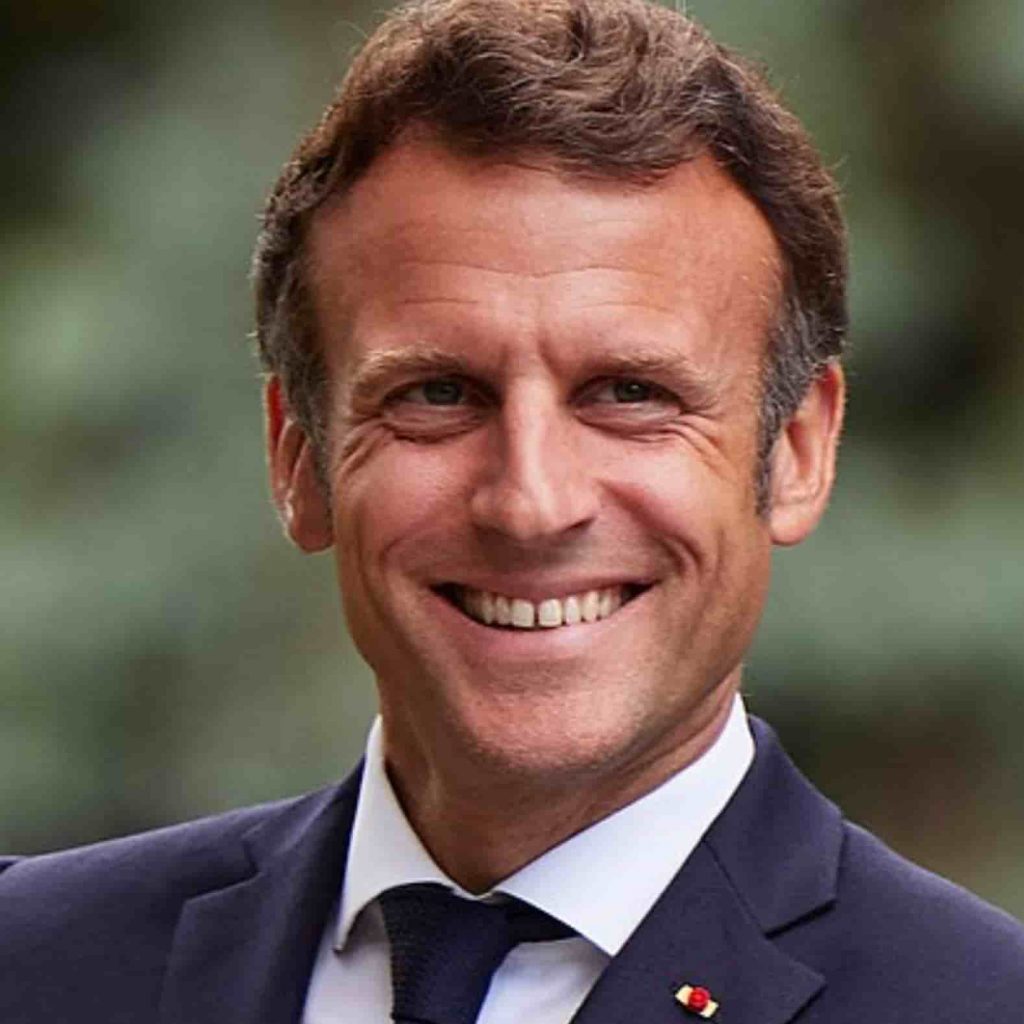 Emmanuel Macron, President of France
Those who are silent today serve in spite of themselves, or secretly with a certain complicity, the cause of a new imperialism, of a contemporary cynicism that disintegrates our international order without which peace is not possible…
Which of you might consider that the silence of the region and the world would be the best answer that day when something similar may be done to you by a more powerful neighbour? Who can support him? Who can believe that it would be enough for Russia to win this war for us to move on?
---
How to Make War Redundant
By Adrian Liberto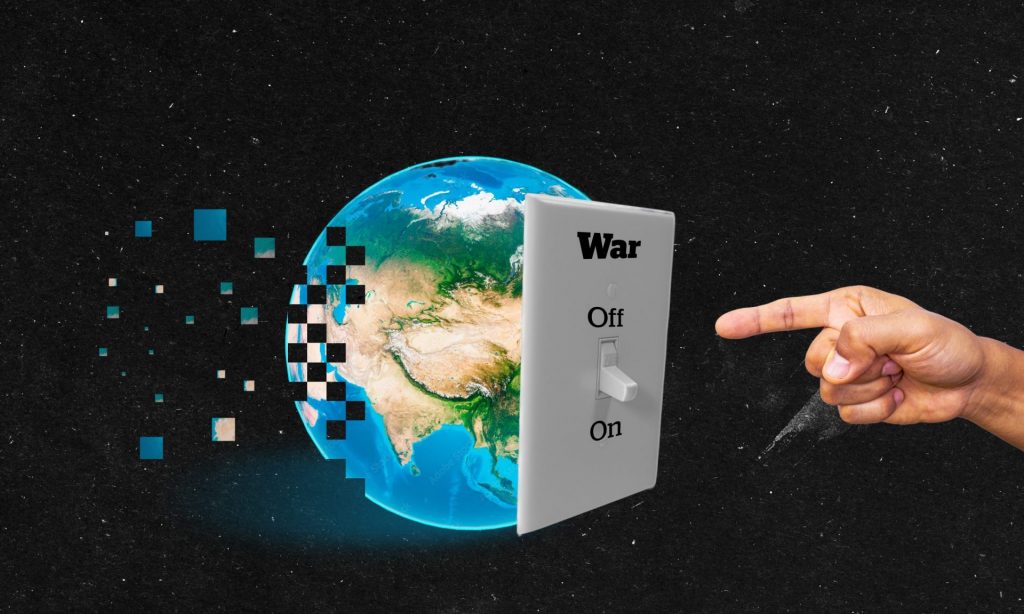 People and nations may disagree, they may commit crimes, but these antagonisms can be resolved in countless ways. Why war?
"When I see all my kingsmen, Krishna, who have come here on this field of battle, life goes from my limbs and they sink, and my mouth is sear and dry; a trembling overcomes my body, and my hair shudders in horror. My great bow, Gandiva, falls from my hands and the skin of my flesh is burning; I am no longer able to stand, because my mind is whirling and wondering. And I see forebodings of evil, Krishna. I cannot foresee any glory if I kill my own kinsmen in the sacrifice of battle. Because I have no wish for victory, Krishna, nor for kingdom, nor for its pleasures. How can we want a kingdom, Govinda, or its pleasures or even life, when those for whom we want a kingdom and its pleasures, and the joys of life are here in this field of battle, giving up their wealth and their life?" (Translation by Juan Mascaró)
Pathetic excuses
These are the words of Prince Arjuna in the Bhagavad Gita to the god Krishna, who was standing by his side as the opposing armies prepared to engage in battle. On my first reading of the Gita, many years ago, I imagined that Krishna would reply something to the effect of: "Well done, Arjuna! War is a nasty business, leave it well alone…"
Instead, his words trigger a mild scolding followed by the profound philosophy the Gita is famous for. Indeed, as Putin's barbarous war on Ukraine once again demonstrates, we have to stand up for our rights and combat evil whenever it threatens us. This self-defence is a duty as well as a right. However, war is a complicated affair and things are not always clear cut as one nation trying to dominate, exploit or occupy another country or part of it, particularly with regards to civil wars which tend to be more idealistic. The reason why men chose to engage in wars (and yes, it usually was men) were manifold: murder, theft, abductions, invasions, insults, greed, religion, power-lust…
The most crucial issue, however, is not what provokes the conflict, or how to resolve it, but how the conflict is conducted. People and nations may disagree, people and nations may commit crimes, but these antagonisms can be resolved in countless ways. Why war?
If my neighbour brazenly repositioned the garden posts to misappropriate some of my land and I killed him for it, I would end up in prison or worse. If, however, one country goes to war against another for a border dispute, which results in thousands of deaths: that is fine.
The problem is that it is not fine; not by any standard. In the dawn of civilization, life was cheap. People would kill people as a means to an end and those who chose to mind their own business and focus on creating happy communities were often the victims of the more predatory kind of human being. Even then, however, there probably existed an awareness that a line had been crossed and intensive purification rights were common amongst primitive societies for those who had shed blood in war.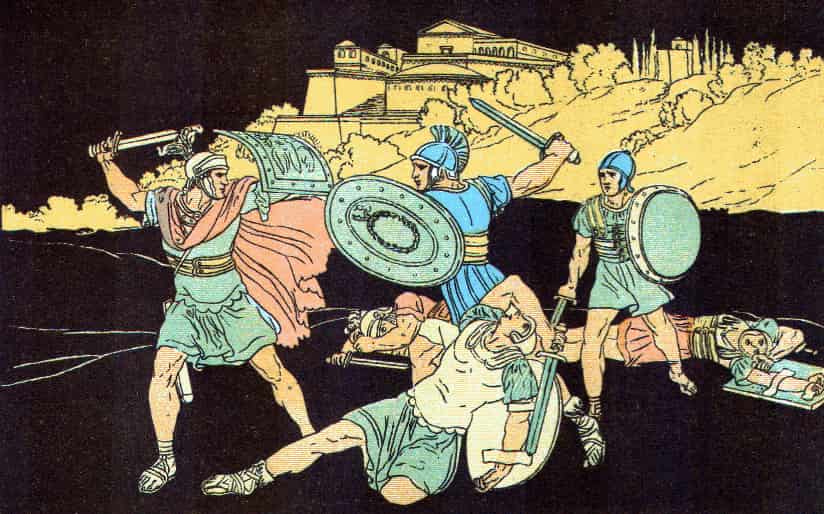 What we can learn form the story of the Horatii and the Curiatii
The story of the Horatii and the Curiatii would indicate that even the ancient Romans, with all their love for Mars, understood the horrors of war and sought better solutions. The story, as recounted by Livy, tells of the Roman king Tullus Hostilius' war with the Latin city of Alba Longa. In order to avoid the ravages of war, the two parties agreed that the conflict should be settled by a fight to the death between the Roman Horatii triplets and a set of Alban triplets, known as the Curiatii.
During the battle, the Horatii wounded all three Curiatii, but two of the Romans had died in the process; so, in order to avoid fighting all three Curatii at the same time, which would have meant certain death, Publius, the remaining Horatius, began to run across the battlefield to entice the Albans to chase him. The ploy worked as the remaining brothers were separated from each other owing to their different speeds and he could thus dispatch them one by one. The Roman victory was respected by the Albans, but only for a short while. Moreover, having crossed that line and tasted blood, it only took minutes or hours before Publius killed again. No sooner did he get home, in fact, than he murdered his sister who had been distraught at the death of one of the Curatii who was her lover.
The forbidden fruit brought death into the world because the forbidden fruit was choosing death. No matter how we try to contain it numerically or through treaties and conventions, once we say killing is okay, we have crossed that line. Should we be surprised that Eden is not Eden any more when we stain it with blood? The rivers that flowed in Eden are the same, only now they reek of man-made death. For too long have we accepted the horrors of war, glorifying soldiers who we send to kill other soldiers, and, as Putin's armies continue to prove, civilians. It does not have to be this way.
A gladiator in a Roman arena, may know that he has to fight to the death, his or his opponent's. The is self-defence, even though his rival may be as innocent or as guilty as he is. It is often the same with soldiers killing each other. However, the gladiators or soldiers are not wholly to blame. They are often just pawns. The real culprit is the one or ones who create the rules of play.
When international law did not exist and a tribe chose to attack another, defending one's rights was an act of self-defence, which, in legal terms is defined as "justification for inflicting serious harm on another person on the ground that the harm was inflicted as a means of protecting oneself." (Britannica)
Now, we have international laws that legislate against the worst atrocities of war, although at present they offer no guarantee that they will not be flouted by a given party. The problem we face is, therefore, two-fold. On the one hand, our laws only cover the "worst atrocities" as though the lives of soldiers were worthless; while on the other, the will or means to enforce them is wanting.
No more soldiers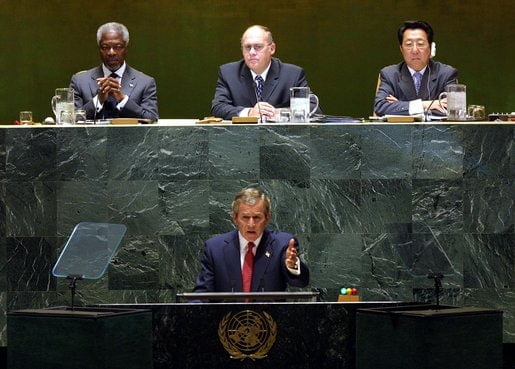 Soldiers should become a thing of the past.
As long as the word and institution exist, people will be sent to kill and be killed according to accepted rules of play. As I will explain below, we do not need them. Soldiers are people too, often young people at the mercy of older people who care little about their welfare and would sacrifice them for useless causes linked to antiquated ideas of nationhood or religion; sometimes simply as fuel to inflate their own petty egos.
Moreover, should they survive, they will often carry the scars, mutilations or trauma of war with them for the rest of their lives. Many lose all sense of decency, becoming a curse to any they can wield power over, killing, raping and torturing as they go along. They are simply taking the rule that killing is acceptable to the logical conclusion in the arena of war and sometimes beyond.
In my own lifetime, when witnessing unjust wars, like the 2003 invasion of Iraq, I often heard shocking statements like "well now that our boys are on the front, we should support them!" What absolute rubbish! The only way to support them is to bring those men and women home. Yet we are obsessed with the old lie: "Dulce et decorum est pro patria mori.", which translates as "it is sweet and proper to die for one's country".
Wilfred Owen and the war poets do a good job at exposing that lie. Siegfried Sassoon's poem Suicide in the Trenches does it poignantly and concludes:
"You smug-faced crowds with kindling eye
Who cheer when soldier lads march by,
Sneak home and pray you'll never know
The hell where youth and laughter go."
Hence, first and foremost, it is the rules of the game that need to change. Legalised killing must never be an option during conflicts.
An international police force
International law has been broken; it is the international community's responsibility to deal with it
What we need is an international police force that will deal with violations of international law as national police in truly democratic states deal with people or gangs who break national laws. Yes, this self-defence may involve violence, but it will always be a case of the international community protecting against violent aggression.
Putin is currently breaking international law, and even though it is hardly sufficient, he is allowed to get away with it as though it were only Ukraine's problem. Yes, much of the international community is supporting Ukraine with sanctions and arms, but almost as though we were doing it a favour. International law has been broken; it is the international community's responsibility to deal with it.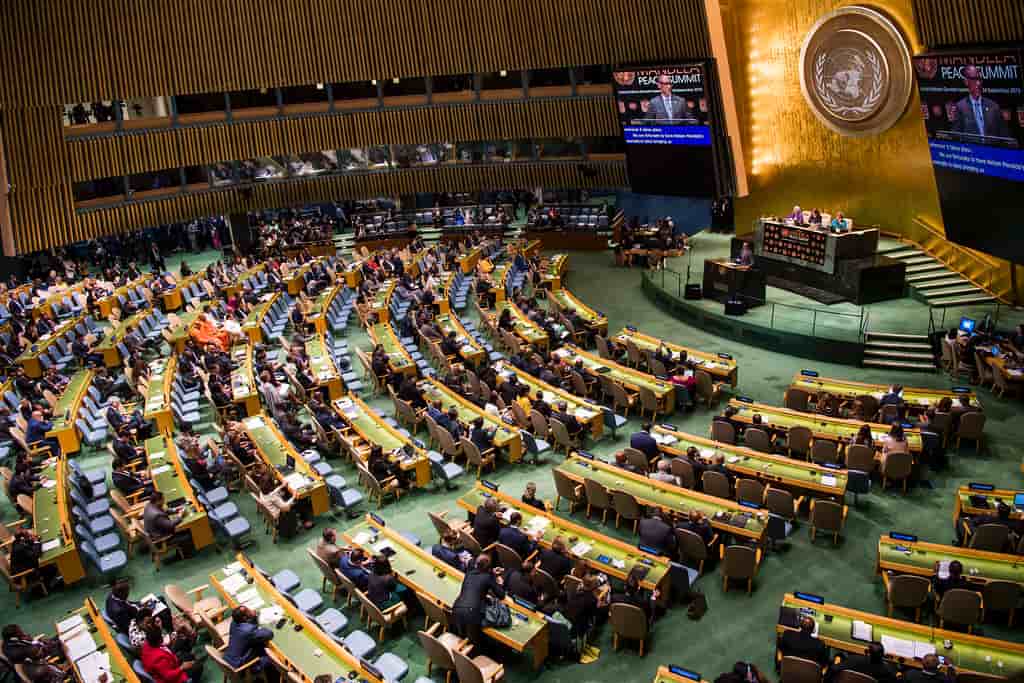 I am not saying that this will be easy. The United Nations has tried to go that way and mostly failed because of its dominance by world superpowers. Moreover, nations sometimes struggle to deal with drug cartels and other organised crime, so a rogue nation may also prove a challenge, as the might of the Russian Federation could, even if it were confronted by a global police force. Nevertheless, the answer is not to let the gangs or aggressive nations run riot or to fight them on their own terms. At the end of the day, no matter how complicated an issue is, with robust and enlightened international laws, violent conflicts will always be a matter of crimes countered by law enforcement, that is, police operations and justice. No nation will be left to bear the brunt of evil alone, as Ukraine is having to do at the moment.
Finally, should such a police force be able to interfere with sovereign states when these states are oppressing and killing its own people, like the junta in Myanmar? If Texas started to behave that way, the federal US government would. So, why not? Justice has no borders.
---
What is the World Atomic Weapons Disarmament Agency (WAWDA) and why do we need it
By Omar Alansari-Kreger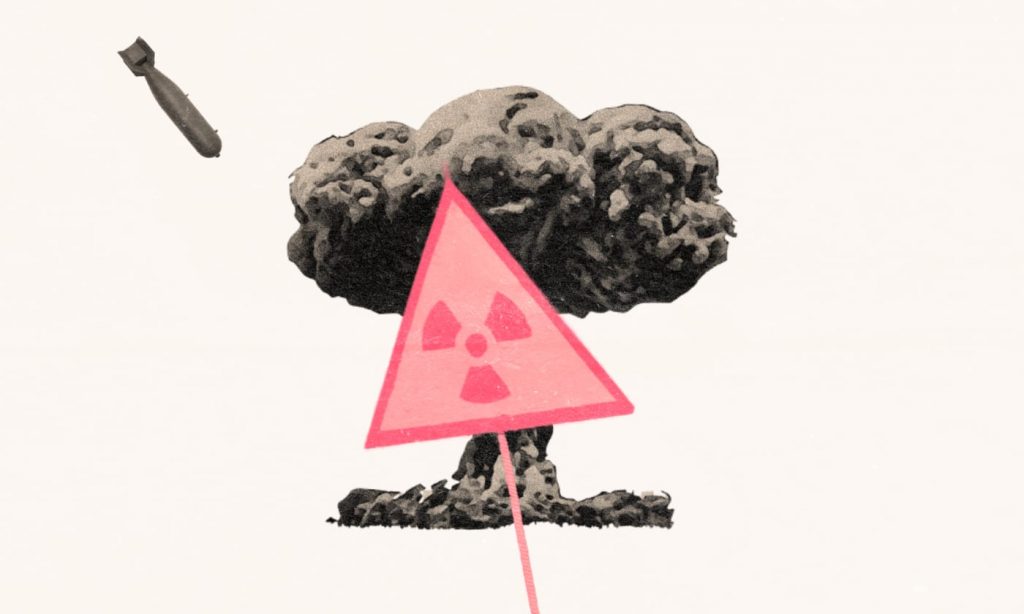 The IAEA has successfully preserved the spirit nuclear disarmament, but today we know that the enforcement of international law fails without a multilateral body of enforcement.
The International Atomic Energy Agency was established on July 29th, 1957, to relegate atomic energy exploits for peaceful purposes. The idea was to deny the militarization of atomic weapons, but how successful has the same agency been in working toward a future free of nuclear weapons?
Russia's unilateralist war in Ukraine was a rude awakening as fears of nuclear war returned to the public discourse. Unfortunately, we live in a reality where not every concerned world citizen is also a world federalist. This is most evident in national societies inhibited by limited free assembly. In controlled societies where official state discourse assumes supreme precedence over the individual discourse of citizens, disconnects in communicating the mission of world federalism will remain a tremendous challenge for global audiences.
The collapse of Soviet communism brought us a world dominated by unilateral state actors best understood in the brutal language of realpolitik. The question is: are discussions associated with realpolitik practical concerns of world federalists?
Any discussion about the IAEA cannot be had without an overview of its origins. There remains wide-ranging debate about the sole progenitor of the agency, but it is widely believed Dwight Eisenhower is the agency's first major advocate. During a speech to the United Nations General Assembly in 1953, he proposed an "atoms for peace" initiative. The focus of his speech stressed the demilitarization of atomic energy. Eisenhower affirmed to his Cold War contemporaries that a civilized world community would prioritize atomic energy for civilian use via advancements made in areas of power generation, medicine, and agriculture.
Only nine nations possess 12,700 nuclear weapons
The idea was to replace our view of the atomic mushroom cloud with something definitively more benign and beneficial to humanity. The work of the IAEA has successfully preserved the spirit of this mission to the present day, but the reality of mutually assured destruction did not disappear with the end of the Cold War. Rather, it merely dissipated into politicized obscurity. This fear has returned with a neo-Cold War vengeance as Russian president Vladimir Putin threatened nuclear war to compensate for Russian territorial losses in Ukraine. Yet, where do we go from here when prospecting a future free of atomic weapons, further liberating the world from nuclear war? According to data compiled by the Federation of American Scientists, it was estimated that nine nations possess 12,700 nuclear weapons as of 2022.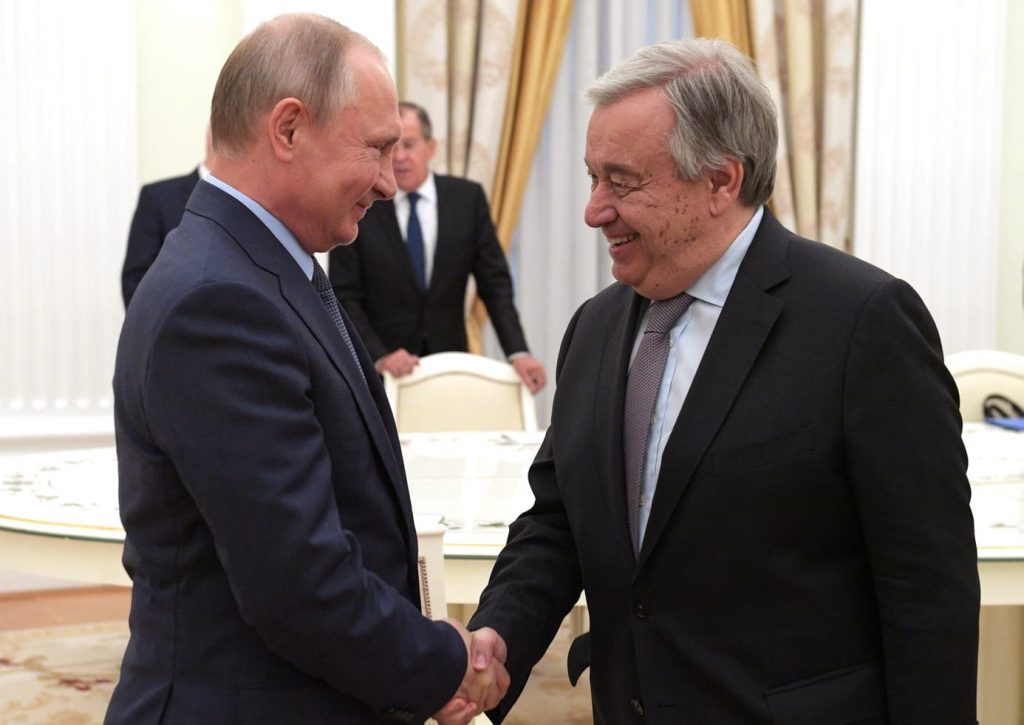 This figure is drastically dwarfed by Cold War highs as seen in the 1980s, but considering the renewed geopolitical surge of revanchism turned unilateralism among single-state actors, how effective can the IAEA be in a world dominated by realpolitik? Did the findings of IAEA weapons inspectors dissuade the United States from unilaterally invading Iraq in 2003? Is a separate organization dedicated to dismantling nuclear weapons outside the jurisdictional controls of the IAEA necessary? Empirical observation confirms the actual enforcement of international law fails without a multilateral body of enforcement.
The basis for such an underlying reality will prove no different when tasked with managing campaigns dedicated to the elimination of nuclear weapons. The world of 2022 is a multipolar one seemingly marked by the endlessness of war. Hope and despair coexist in strange ways where the worst-case scenario can bring out the best in mankind. A total victory against atomic war cannot be achieved without the elimination of nuclear weapons. A separate supranational organization operating in concert with the United Nations without attachments to the Security Council can be tasked with this mission.
As much as we want to eliminate the possibility of nuclear war overnight, it must be realized that such an undertaking can only be achieved incrementally over multiple generations. The foundation for such an organization would be situated on a clause of chartered renewability. This will be measured by a minimum number of nuclear weapons decommissioned, dismantled, and recycled into civilian use every 5 years with reports made available every year.
Enter: The World Atomic Weapons Disarmament Agency (WAWDA). Perhaps the best introduction for the new agency would be renewing America's Megatons for Megawatts Program, albeit on a worldwide scale, to reintroduce substance to Eisenhower's dream of atoms for peace. The added focus would be on recycling the half-life of depleted uranium into renewable energy solutions in ways where the atomic structure of each quantity can be rearranged to deny re-weaponization if applied as an energy alternative for developing nations.
The leading nuclear powers must lead the way and WAWDA can provide the necessary guidance under the rule of international law for the unconditional benefit of mankind.
---
Demilitarising the Manipulable Atom
By Omar Alansari-Kreger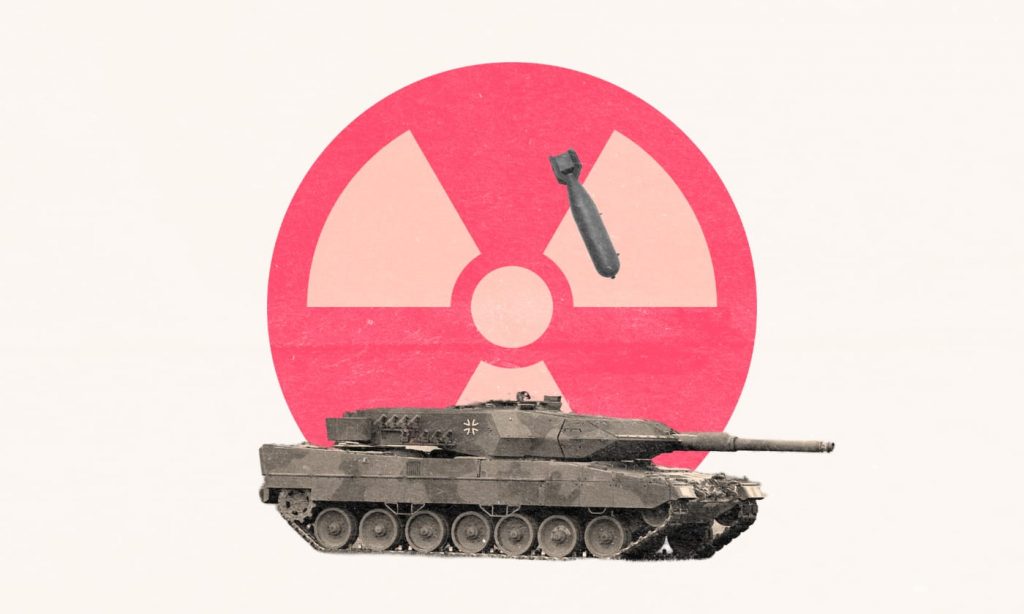 When World War One broke out, one of the founding fathers of modern science fiction, H.G. Wells, popularised the "war to end all wars" antiwar euphemism while trenches were dug on the Western front as British, French and German militaries mobilised for war. That same euphemism is often adopted and overused by aggressive unilateralists bent on justifying wanton militarism in pursuit of lopsided geopolitical objectives.
What Wells juxtaposed as the seminal foundation for a future liberated from the scourge of war, the Serbian American inventor Nikola Tesla fashioned in the form of a "death ray" to deny the possibility of war by vaporising invading militaries with "national energy shields" powered by alternating current. If history has proved anything, it is that war is one of man's seminal preoccupations. War colleges churning out young military officers would have us believe wars are justifiable if waged to restore order to a Westphalian international balance of power system to make world peace possible.
Is war inevitable?
When referencing history, each generation is faced with a simple question turned proposition: is war inevitable? Ironically, the simplest questions take entire lifetimes to answer assuming they can be answered by one generation alone. Any crash course with history suggests man builds better bombs than bridges. It is therefore no surprise to suggest why apocalyptic thinking is seemingly hardwired to our DNA, but as it turns out, no generation that has ever lived mastered its own time.
Where there is existential uncertainty, there is fear for survival, meaning man is dedicated to his mortal preservation. When roughly translated, this means war is viewed as a necessary method of "organised species preservation," hence, a necessary evil. This realisation is illustrative of a reality of dualities and competing bipolarities where something inherently beneficial like information technology can be exploited for purposes of misinformation and disinformation under the supporting auspices of press freedoms.
That duality turned bipolarity can effectively undermine legitimacy attributable to social media. Therefore, any objective observer of history cannot resist wondering: when man evolved the ability to split atoms, was the weaponisation of atomic energy inevitable?
History is never repeated, it is simply unlearned and discarded
The 2022 Russo-Ukrainian War revisited a dark historical parallel with the rise of Nazi Europe before the outbreak of World War II, while renewing worst case scenario fears associated with mutually assured destruction. This teaches us that history is never repeated, it is simply unlearned and discarded. It should hitherto be all too obvious to us: the wrongs defined as the injustices of history cannot be solved by national platforms of existential happenstance. Could the solution to man's existential crisis on war can be resolved by simply renewing and restoring the original aims and objectives the United Nations sought to achieve in the area of abolishing war when the original UN Charter was signed in 1945?
Is the United Nations up for the job?
When analysing the legitimacy of world federalism, the millenarian question of the day is: can the United Nations be saved from "permanent international irrelevance" by denying war to unilateral state actors enjoying permanent seats at the United Nations Security Council? The foundation for a Restored United Nations must be based on effective, albeit enforceable, deterrents to militarism with a focus on denying the possibility first, and feasibility second, of nuclear war.
Israel is a pariah state regularly accustomed to violating international law, but what if an "International Anti-Nuclear Missile Interception Force" applied Tel Aviv's Iron Dome System, but on a planetary basis? It would have permanent bases in different parts of the world to deny nuclear war by intercepting a nuclear missile in outer space or in the worst-case scenario the upper atmosphere before reaching targets. This concept weds the late Ronald Reagan's Strategic Defence Initiative with Israel's Iron Dome System effectively making defence and ideally denial of nuclear war part and parcel of our shared human heritage.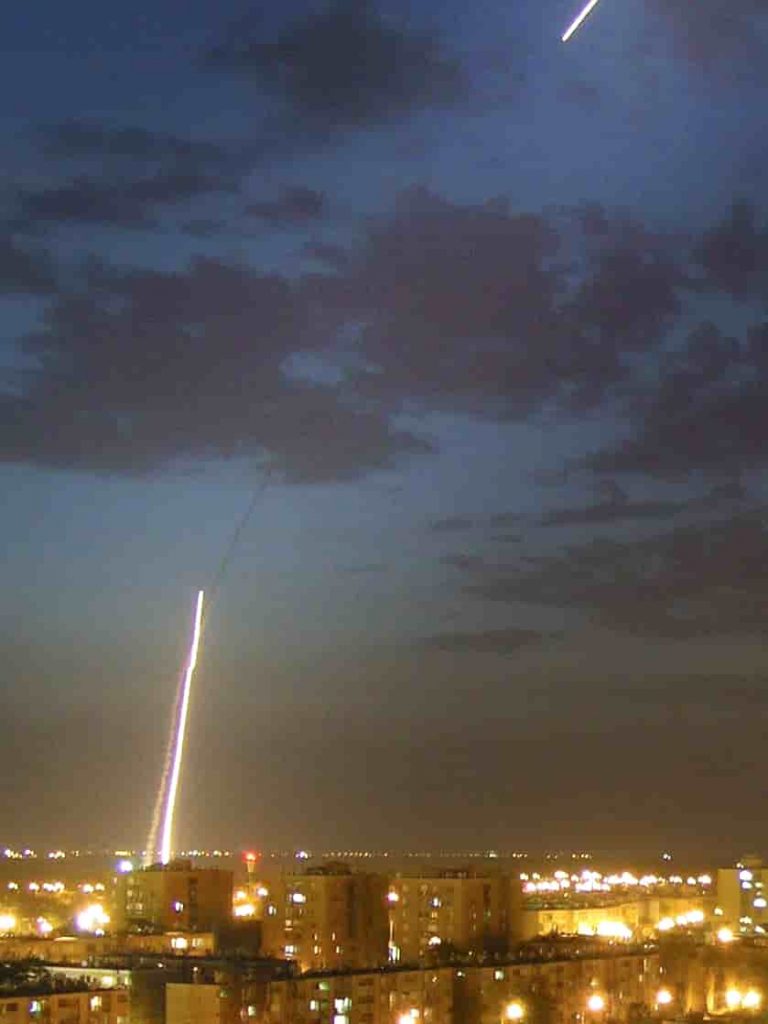 After all, preventing mutually assured destruction is beyond the purview of a single nation or for that matter any rogue unilateral state actor. This brings to mind an updated BBC article published on May 17th 2021 on the working mechanics of Israel's Iron Dome: once missiles are detected by radar, an anti-missile is launched to intercept and destroy the incoming missile in midair before reaching its target.
Unfortunately, the same article reported the Iron Dome of having a 90% success rate which for conventional missiles is impressive, but in terms of denying nuclear war can prove disastrous even by fractional margins of success. It would be the task of a "Reformed United Nations International Anti-Nuclear Missile Interception Force" to eliminate that 10% margin to zero; the significance of which could symbolise man's formative triumph against nuclear war. Ironically the composition of such a force would be military in nature, but would be man's first "international self-defence force" save for the token and often ineffectual efforts made by United Nations peacekeeping missions.
A world supranational union could help
Man can achieve his greatest victory against war since time immemorial
In the long run, it may prove impossible to end war or build massive energy shields to fight future conflicts, but if we can concertedly deny and ultimately eliminate nuclear war, man will have achieved his greatest victory against war since time immemorial. For that same reason, any proposition made to deny the possibility of war must attack the actual feasibility to wage armed conflict where, how, and when it happens. This may prove achievable when big picture holisms coalesce with methods delivering practical application when targeting the eradication of nuclear arsenals first and regional geopolitical crises second. Ever since the first meeting of the Union of European Federalists occurred in September of 1946, activists and organisers alike purporting world federalism have been predictably taken to task on the hows, whys, and whens of supranational union by naysayers.
The reality is little has been offered by world federalists beyond conceptualised propositions to primarily niche audiences. This has effectively failed to achieve significant traction to masses sympathetic to nationalist loyalties when running up against the harsh realities of state sponsored unilateralism. Even Albert Einstein realised Nazism could not be defeated by Gandhian pacifism, but world supranational union can be sold as our best alternative to end nuclear war by denying the possibility for it first while dismantling nuclear missiles second to fully demilitarise the power of the manipulable atom.
---
From Zahhak to the Islamic Republic of Iran: Has Ferdowsi prophesied the future of the republic?
By Ariana Yekrangi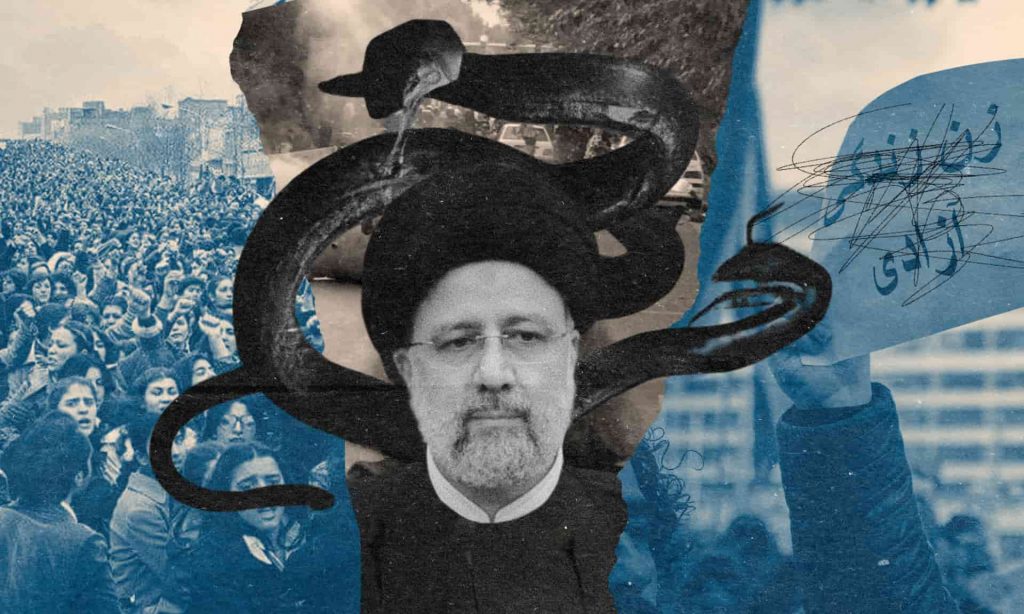 In his national epic, the Book of Kings, Ferdowsi, tells us a story of a kingdom ruled by hungry snakes terrorising a nation. Little did the poet know that 1000 years later, his national epic would become a prophecy.
Zahhak was the evil king of Mesopotamia who conquered Iran and, together with his army and serpents that grew out of his two shoulders, terrorised the people of the land for thousands of years. It all started when in order to congratulate the new king on his new position, the embodiment of evil, known in the Book of Kings as Ahriman, disguises himself as the royal cook and asks to kiss the new king's shoulders. Zahhak agrees and moments after Ahriman's lips touch Zahhak's shoulders two black snakes emerge.
All attempts to remove the snakes from Zahhak's shoulders proved futile, for as soon as one snake head had been cut off, another would take its place. The king was counselled and the only solution was to keep the snakes well fed, but these snakes summoned by Ahriman were no common snakes; they did not crave mice, but rather lusted for human brains. In fact, two young men's brains were prescribed as daily food to keep the serpents happy and satisfied, or else the beasts would feed on king's own brain.
According to Ferdowsi, Zahhak's reign over the kingdom was a bleak and cold time for the land during which the sun refused to shine:
"Zahhak reigned for a thousand years, and from end to end the world was his to command. The wise concealed themselves and their deeds, and devils achieved their heart's desire. Virtue was despised and magic applauded, justice hid itself away while evil flourished; demons rejoiced in their wickedness, while goodness was spoken of only in secret."
The story of the Islamic Republic of Iran is eerily similar to Ferdowsi's national epic. Much like the serpents on Zahhak's shoulders, religion has been sitting on one side of the Islamic Republic's shoulders and power lust is parched on the other, both feasting on terror and torture for over 40 years.
A new wave of protests: "Women, Life, Freedom"
In November 2022, a young Kurdish woman, Mahsa Amini, was on a family trip to Tehran when she was stopped by the morality police, who enforces the Iranian government's conservative dress codes for women. Despite her family's stentorian protests, she was nevertheless driven to prison. Amini was admitted to the hospital "without any vital signs and brain-dead" within hours after that and was pronounced dead three days later. Authorities say Amini died of a heart attack caused by underlying health problems, but her family has fiercely refuted such assertions.
Though the story is distressing, for many women in Iran, being abused and, both literally and figuratively, beaten by the words of "god" is a daily occurrence. I have lost track of the number of times my mother and female friends have been arrested and bullied by the Iranian police. Since the 1979 revolution, torture and public executions have been rife in the country.
Amini's tragic death wasn't unique: it was just the straw that broke the camel's back.
Soon after Amini's death, nationwide protests spread as far as 80 cities. According to some reports, hundreds may have been killed and many more have been imprisoned, while the Iranian government has blocked access to the internet and social media.
Iran has a long history of policing what women can and cannot wear; first prohibiting the hijab in the 1930s and then making it mandatory after the 1979 revolution. The details and implementation of the required dress code have changed over time, however, regulations have been tougher under the hardline President Ebrahim Raisi.
Protests have previously been successfully suppressed by the Iranian authorities. When claims of election fraud pushed millions to the streets in 2009, the military opened fire on the demonstrators. Many were killed, others were jailed, and dissidents were tortured and raped. Reuters reported that protests against rising oil prices in 2019 were met with an even harsher response, with the Revolutionary Guards killing 1,500 people.
What happened to Zahhak will one day happen to the Islamic Republic of Iran
So back to our story about what happened to Zahhak. One day, imperial orders were issued requiring Kaveh Ahangar, a common blacksmith, to sacrifice the brain of his last daughter for the king's snakes. Kaveh and his wife were already bereaved, Zahhak had already taken 16 of their 17 children.
Having spent all night on the roof of his house seeking solutions to save his last daughter from Zahhak's snakes, inspiration struck. Instead of sacrificing his daughter, Kaveh sacrificed a sheep and put its brain into the wooden bucket. Those who were aware of the ruse were utterly surprised as the snakes did not notice the difference. The trend grew popular and following the same trick, the town managed to save the lives of hundreds of other children.
Of course, these children had to be pronounced dead, so spared children were sent to the safety of the Zagros Mountains, where no one would find them. It was hoped that one day they would return to their homeland and save their families from the tyranny of Zahhak.
That day eventually came. The destiny of the demon snakes was to be unveiled. Kaveh and the children drew near Zahhak's castle and both men and women left their fields to join them in the fight against evil. The large crowd surged forwards and smashed the castle gates. Kaveh raced down the winding stairs straight to Zahhak's chamber and, with his blacksmiths' hammer, cut off the evil snake-king's head, thus putting an end to his demonic tyranny.
The news of Zahhak's demise spread across the land and men and women drank and danced to the sound of flutes and drums, their arms outstretched like eagles soaring to the skies. They were now free. The day that Kaveh defeated Zahhak is celebrated in Iran as Nowruz, the 'New Day' or the Persian New Year.
Much like Ferdowsi's story, religious leaders in Iran have been tyrannically ruling over the country taking away human rights, in particular those of women, the LGBTQ+ community and those belonging to religious minorities. For Ferdowsi, Zahhak's story is a metaphor for a despotic regime that has to take lives every day in order to secure its survival.
Despite the Iranian government's efforts to suppress dissent, an increasing number of people are uniting in the condemnation of authoritarian oppression, with demonstrations becoming normal and accelerating at a fast pace.
The death of forced religion and with it, the Islamic Republic, will mark another chapter in Iran's history, which will no doubt be celebrated.
---
A History of Residential Schools in Canada and the United States
By Victoria Davila and Nick Hautamaki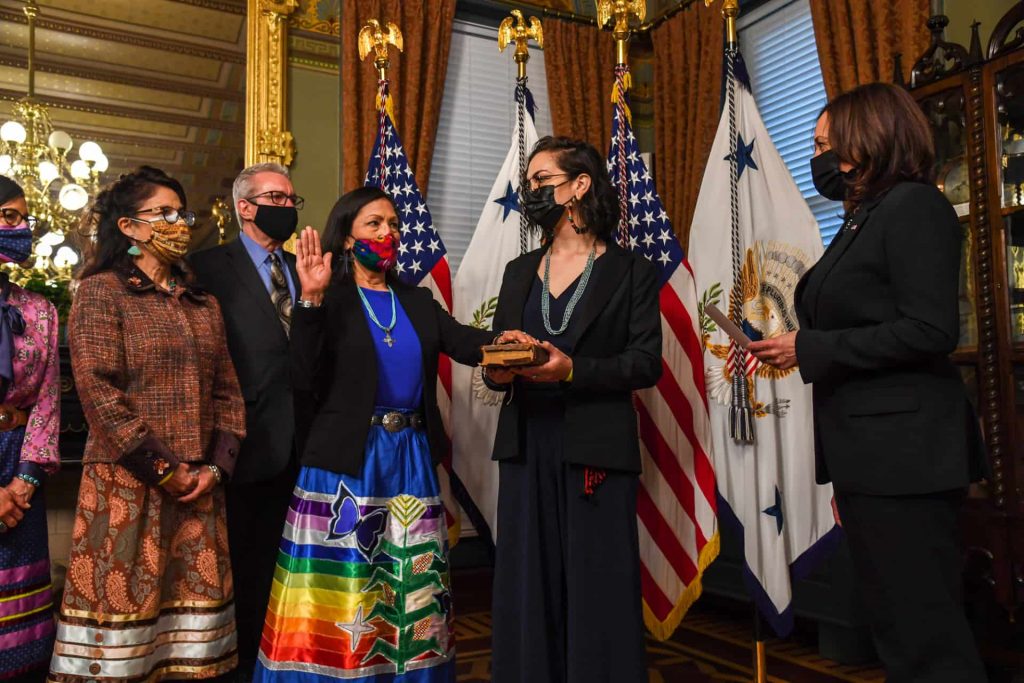 The proceeding article was written on the unceded territories of the Algonquin and Gabrielino-Tongva peoples. It was written from the perspective of the colonist public; no views within this piece necessarily reflect indigenous peoples nor First Nations, Inuit and Métis communities.
---
How California's Animal Welfare Association (CalAnimals) is caring for thousands animals across the state
By Victoria Davila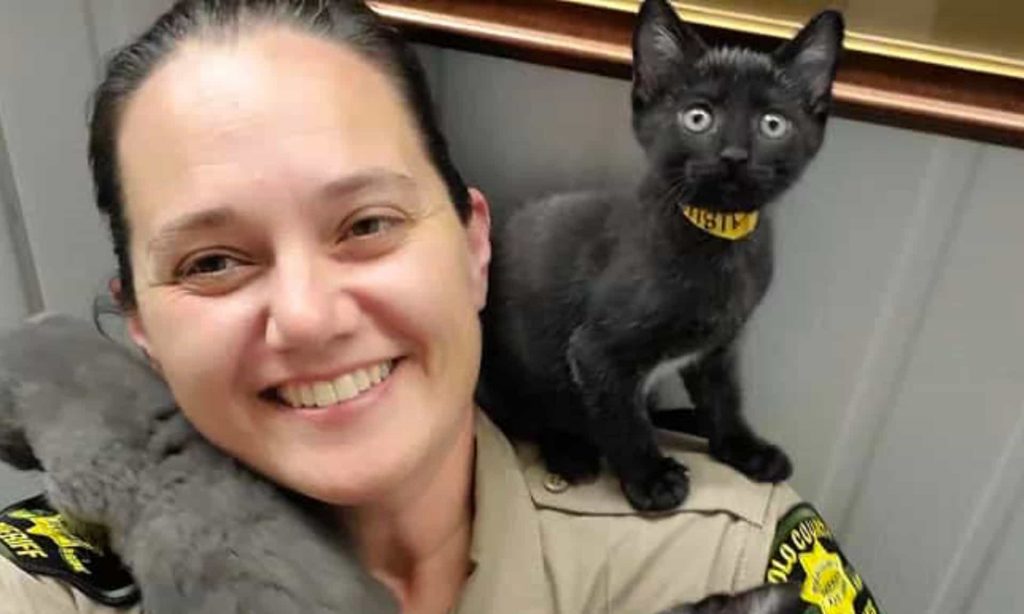 Like many people who love their companion animals, it may be surprising how so many animals wind up in shelters unclaimed, says Jill Tucker, CEO of California Animal Welfare Association
Tucker, who originally started her career in software, shifted into the animal sector in 2003, where she moved from California to Vermont to run an animal humane society organisation. From starting as a foster parent to making her way as the president of that same organisation, Tucker found herself as a leader in protecting animals.
She has since been involved in an array of animal welfare projects, including a cruelty response state project for Vermont and overseeing humane societies in California. Jill has now been managing the California Animal Welfare Association (CAWA) for three years.
Providing legislative advocacy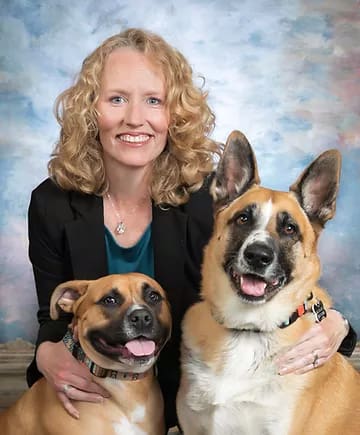 At CAWA, members of the organisation strive to support shelters, control agencies and animal welfare organisations throughout California to successfully protect the animals and communities in their areas. One way CAWA has done so is through its legislative advocacy efforts. Tucker points out that if specific bills need to be changed or updated, those needs are pursued to their end, along with damage control to any new bills proposed that may be harmful to the animal welfare sector.
"We take a close look at those and understand all the possible implications and work with the authors of those bills to make any amendments better. There is a lot of really good collaboration going on."
For example, CAWA supports the Veterinary Care Accessibility Project to make vet care accessible to under-resourced communities. Unfortunately, individuals are having to surrender their companion or put off wishes to adopt due to inflation, raising rent prices, and inadequate resources.
This particular project raises awareness on the need to provide transportation, develop more animal healthcare centres, and provide financial support where needed. In describing the importance of the human-animal bond, Tucker shares, "people in all sorts of situations really love their animals and want to do what is best for them."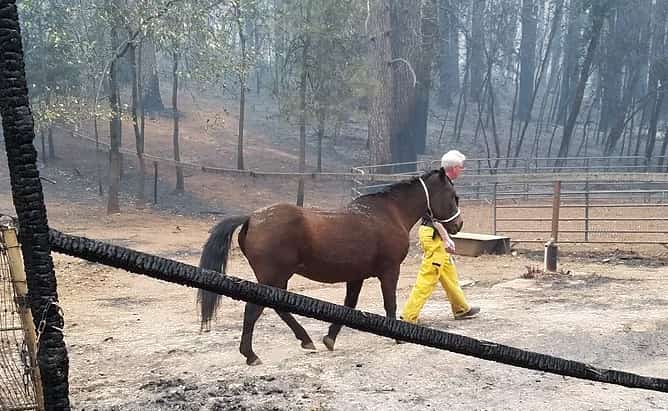 Responding to disasters
Additionally, Tucker highlights the need to focus on disaster response. In 2021, 8,835 fires were reported in California, with 8,648 fires the year before. As fires break out, agencies and non-profit organisations set up temporary shelters to care for animals and reunify them with evacuees once conditions have improved. While these wonderful organisations have come together to provide relief for animals during disasters, a lack of resources and understanding from state-agencies poses a challenge.
Providing a safe space
With shelters already facing existing challenges of overcrowding, the emergence of fires and the displacement of animals is an additional dilemma. Luckily, CAWA connects with over 550 animal professionals from 240 agencies throughout the State to work together to pick up animals and take them to their programmes, giving other shelters space for evacuated animals.
Training staff for the job
"There are never enough people within your own agency to care for a thousand animals that suddenly need care", says Tucker. She describes the disaster response as a long-term effort in which you cannot expect professionals to work seven days for weeks on end.
By raising awareness on the need for experienced staff in these disasters, CAWA has gathered an estimated 58 trained staff from over 24 agencies to "fill various roles and provide relief". While these extra hands are a great addition to the disaster response team, CAWA faces a lack of understanding from State agencies.
They will say 'it's just animals,' but there is a lot more to it and to do it right
When it comes to staffing needs and help, state agencies have suggested to CAWA to have youth volunteers, namely, the 4-H organisation, do the work. The problem with such thinking by governmental agencies is the absence of seriousness and action regarding the lives of animals. "They would not say this about a daycare….things go very badly if it is not done right."
Losing animals to poor record keeping, inadequate disaster training, and individuals mishandling and contracting a zoonotic disease are among the considerations state agencies need to take into consideration when working with disaster response. Of course, CAWA members are working hard to get the proper resources required from state agencies during these terrible times.
Individuals and organisations can do so much to help
"The mystery in shelters is on why animals, that clearly were loved by somebody, are in our buildings and not getting reclaimed," Tucker shares.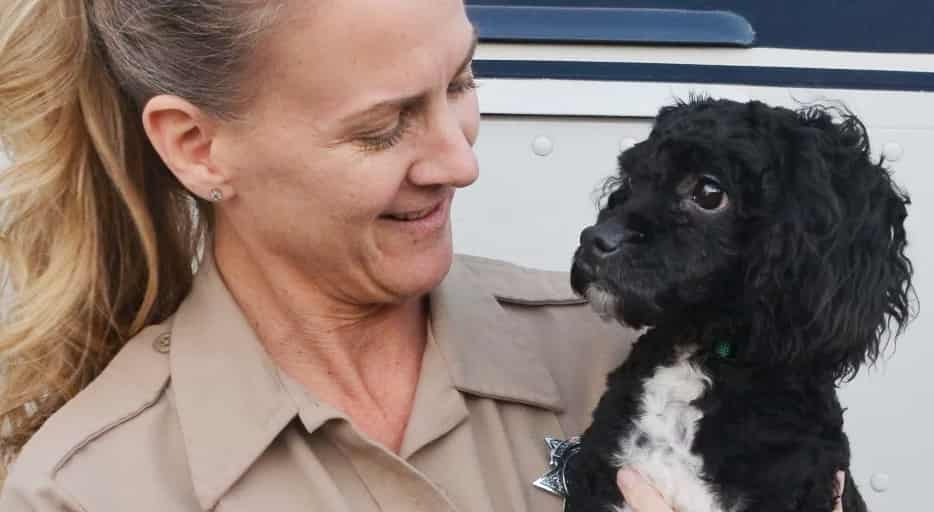 CAWA observes that adoptions and placements have been 6% lower than animals coming in, leading to overcrowding in shelters. Under the current economic conditions, even areas with high reunification rates are struggling. "…If they are pushing [adopting out] 50% to 60% of dogs… that is still 40% left. It is like, 'you had somebody, where are they?'"
Recognising the financial issue, CAWA has been working with members to remove barriers for adoption and shift resources to low-income communities to care for these animals. In discussing what people and organisations can do to alleviate these issues in the animal welfare sector, Tucker emphasises three main points: adoption, foster homes and donations.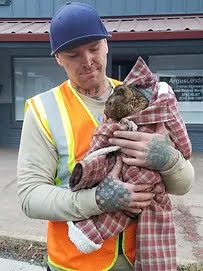 1. Adoption: Animals in shelters are in need of loving homes and families. If individuals are able to adopt and provide care for these animals, CAWA encourages the public to do so.
2. Foster Homes: Adoption may not be an option for everyone, but those looking to foster animals are appreciated. Providing animals care through fostering is a great way to help out shelters and organisations with space and overcrowding.
3. Donations: CAWA has members that are both non-profit, that is, entirely funded by donations, and municipal agencies funded by tax dollars. However, Tucker explains that these funds are not always sufficient for these organisations to "do the work they want to be doing for animals". Any financial support can help with additional staffing, reunification efforts, disaster response, and under-resourced communities.
The well-being of animals is at great risk as economic matters and fires erupt in California. Ultimately, these events have contributed to the overcrowding of shelters and displaced animals separated from their families. While CAWA has been taking the necessary steps to assist organisations and animals during these difficult times, they can use help with adoption, fostering, and donations. In the meantime, Tucker expresses her hope for a shift in events and that animals will soon find homes.
---
Strategies for achieving decarbonisation in consonance with energy security
By Partho Pratim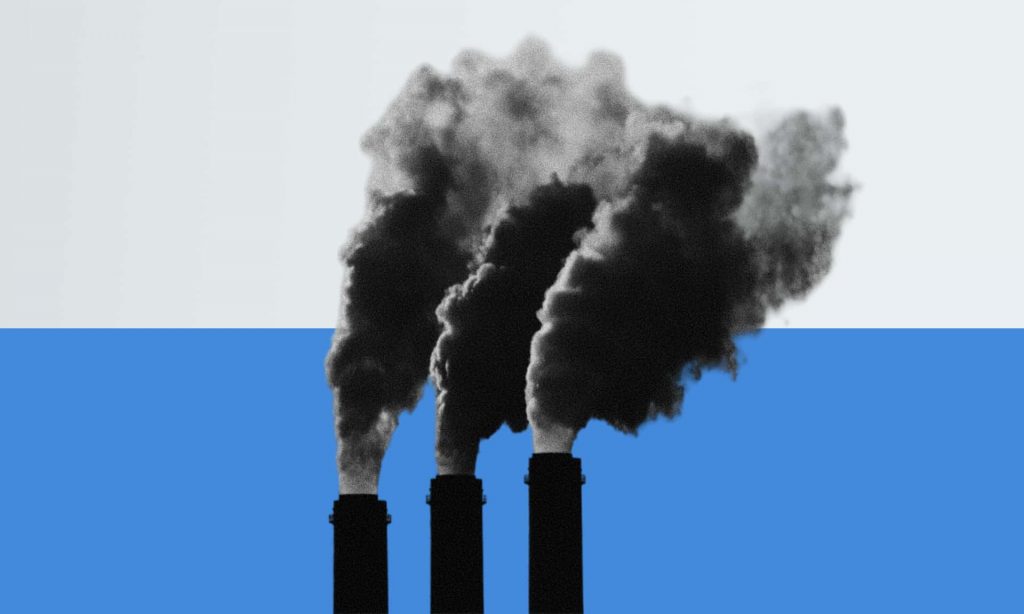 Energy is one of the inalienable stanchions of modern human-social-industrial life. The current global temperature is 1.1 degree centigrade above pre-industrial levels. The recent devastating events like increase in glacial lake outburst floods, droughts , cyclones, forest fires, and the like could be attributed to the rising global temperatures. As the pernicious effects of global warming are now no longer covert, it is high time to resort to decarbonisation using a combination of efficient technologies and carbon dioxide sequestration.
Moreover, the global world order has witnessed a rise in protectionism post COVID 19. The cataclysmic war between Russia and Ukraine serves as a testimony to this fact. Countries suffering from a dearth of essential non-renewable energy resources like oil and natural gas are being manacled. This necessitates the development of indigenous alternate technologies to ensure energy security. These technologies should promote decarbonisation and circularity apart from ensuring energy security to make them sustainable in the long term.
Let us now explore the strategies to achieve decarbonisation in consonance with energy security more closely.
Promoting solar energy and wind energy in conjunction with each other is essential to promote the concepts of decentralised microgrids. Solar energy and wind energy complement each other well. Solar power output peaks during the daytime whereas onshore wind power output peaks at night. The advantage with solar however is that it is less site specific compared to wind. Rooftop solar photovoltaic deployment on a large scale can ensure that power is generated from multiple energy generators and would reduce reliance on a single generation unit. To augment its adoption, policy interventions like net metering need to be deployed. Further, initiatives like HVAC or HVDC cross country power transmission that promote the concept of super grids can also be deployed. For intermittent sources like solar and wind, these reduce the problems associated with the lack of input source (solar radiation or optimum wind speed) in a particular location at a particular time interval. This can be attributed to the fact that solar power output peaks at different longitudes at different times. If super grids become techno-economically viable, the problems associated with expensive large scale energy storage can be reduced substantially. In this regard, a possible short duration storage option could be small hydro pump based storage. In this technology, surplus solar and wind energy could be used to pump water to a specific height at times when supply exceeds demand. Inversely, when demand exceeds supply, the potential difference of the water stored at a height could be converted into kinetic energy and can be used to drive turbines to generate electricity.
For long term storage of surplus wind and solar power, ammonia could be a viable option. Surplus solar and wind energy could be used to power water electrolysis units and produce hydrogen and oxygen from water. Nitrogen can be separated from air using fractional distillation or pressure swing adsorption. It can be made to react with the hydrogen obtained to produce ammonia, as ammonia is a better option for storage compared to hydrogen due to its higher volumetric energy density. Storage of ammonia can be done at much higher temperatures than hydrogen reducing refrigeration costs. Further, it can be transported much more easily than hydrogen from one place to another thereby reducing logistical hassles. The ammonia could be re- converted into hydrogen using suitable catalysts as per need . The hydrogen thus produced could be used to drive fuel cell electric vehicles. This process is relatively clean and emission free apart from reducing dependency on natural gas, gasoline and diesel. This would help to reduce the fiscal deficit of nations which import a significant percentage of their crude oil requirements. Specialised Underground caverns should be built to store green ammonia leading to the creation of ammonia reserves. This would reduce the vulnerability of the nation to oil shocks and the corresponding inflation.
Furthermore, clean fuel procurement obligations should be introduced in addition to renewable power purchase obligations. The contribution of individual clean fuels and clean power generators could be made flexible as per geography. For example, littoral states or states in the subtropical high pressure belts, having ample wind speed and receiving ample sunshine respectively, could contribute a greater proportion of green hydrogen. On the other hand, states having a sizable amount of forest cover could opt for the production of blue hydrogen using steam methane reforming followed by carbon capture and storage. The methane could be obtained from anaerobic decomposition of biomass.
As solar and wind energy are intermittent and non- dispatchable in nature, a stable power generation source which caters to base load should be promoted. To this end, nuclear power can be developed as a robust solution. Continuous supply of fissile materials like Uranium – 235 need to be secured in order to sustain the operations of nuclear power plants. To this end, nations could contemplate becoming members of the Nuclear Suppliers Group. A series of High RPM centrifuges should be installed to separate fertile Uranium- 238 from fissile Uranium-235 and concentrate Uranium-235 to a concentration of 3-5 % from a concentration of 0.7 % present in natural uranium. Nations should strive to develop efficient nuclear reactors to transit from sub- criticality to criticality. The cooling systems of nuclear reactors should have sufficient battery backup to avert the possibility of a meltdown during power blackouts .
To address the issue of sudden surge in demand, hydropower could be a good alternative. In countries where installation of hydropower projects is difficult due to the geo-physical conditions, natural gas turbines could be installed. Carbon capture and re-utilization setups could be installed to convert the carbon dioxide into synthetic natural gas. The synthetic natural gas could be charged again in the turbine enhancing circularity.
At the individual level, decarbonisation could be augmented by establishing Miyawaki Green Zones inside cities. As plants emit water vapour into the atmosphere during the process of transpiration, their presence moderates temperatures and reduces the chances of onset of temperature extremes. Further, individuals could resort to demand response to ensure that the energy intensive chores are performed at those times when energy output from frugal renewable energy sources is high. Additionally, individuals could adopt air conditioning systems with variable tonnage & high coefficient of performance and conserve energy. Also, windows with high selectivity should be used so that optimum ratio of electromagnetic radiation in the visible spectrum and infrared spectrum could be obtained. This would reduce air conditioning power consumption.
Techno-Economic Feasibility Study (TEFS) and even preparation of Detailed Project Report (DPR) can be undertaken to arrive at socio- economic viability of prospective industrial projects with regards to financial parameters like Return On Investment (ROI), Payback Period, Break Even Point, Net Present Value (NPV), Internal Rate of Return (IRR), Sensitivity Analysis and so on.
Both Decarbonisation and Energy security are inalienable in the modern times. Hence, their simultaneous promotion is of paramount importance. The combination of technically efficient, economically viable and environmentally sustainable technologies bolstered by diligent efforts from individuals and suitable policy interventions by the government will go a long way in achieving these objectives. This novel combination could pave the path for achieving the 5 Ps of the 21st century that are People, Planet, Prosperity, Peace and Partnership.
---
Can we overcome the nuclear threat? | Ask Ruby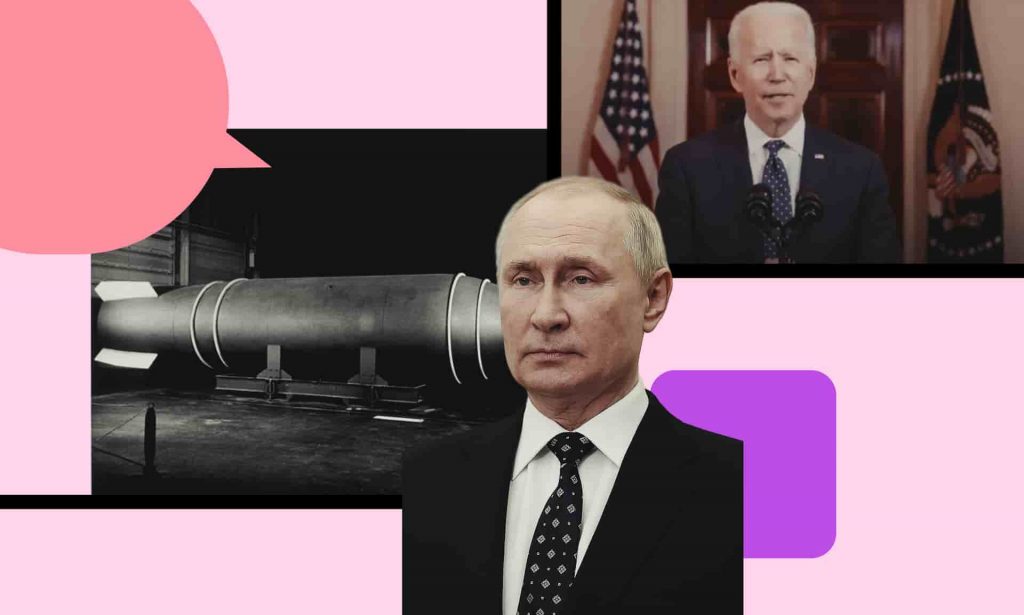 Question: Can we overcome the nuclear threat?
---
Caravaggio and the unveiling of truth
By Carla Pietrobattista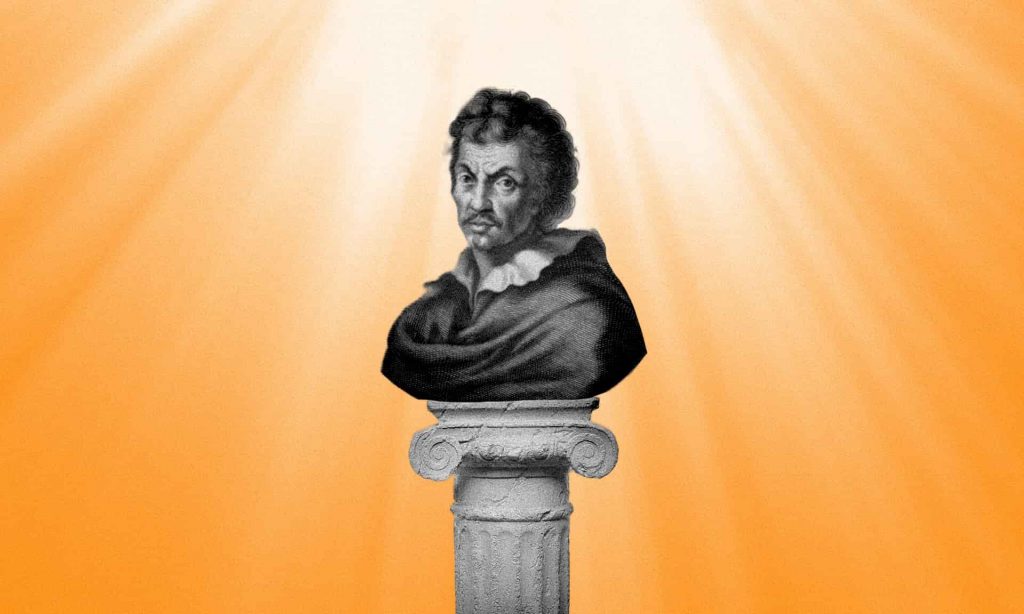 Each of us is constantly torn between comfortable facade truths, and those deep and real truths that sometimes elude us. For most people, it is relatively easy to keep the uncomfortable aspects of authentic truths hidden. In the case of artists, on the other hand, especially the best known ones, this secrecy is lost because their lives, and their works, are often under the lens of historical and stylistic research.
Certainly, the interpretative freedom of many scholars often triggers serious historical debate, but regardless of the undeniable subjectivity of the judgments of others, the objectivity of many works is so evident that they certainly do not need the words or the judgement of the great critics to be read and understood.
The light from the chiaroscuro
I usually look at and speak only of the art that I like and, after having internalised it, I try to translate and interpret it in the way that I feel most personal, with the secret hope of being able to grasp at least a glimmer of the truth lived in the hearts of the artists that I love most. Sometimes this truth is difficult to interpret and comment on; at other times, however, I find myself talking about paintings that seem to me to contain truths without filters, without idealisations, which while obviously hiding precise messages, are almost completely devoid of the philosophical fabric typical of art of the past.
An example of this art, as beautiful as it is immediate, is undoubtedly offered by Michelangelo Merisi, better known as Caravaggio, who gave us clear and sharp images, almost as if they were snapshots of the moments narrated, even highly unlikely ones. His paintings can be perceived as a mirror of reality because they tell us the verisimilitude of the moment, even when this moment tells contexts and mysteries of the Christian faith, which were often depicted by other artists through the use of complex symbols that are difficult to decipher.
This same symbolism was so widespread that it was sometimes even present through the myths of antiquity, because these were often still interpreted from the perspective of the messianic message. The thematic and interpretative need linked to the sacred world was often determined by specific commission requirements of the work itself, which in many cases was so pressing as to lead the artists to a sort of self-censorship of their production, because a commissioned work could also be refused by the client if it did not correspond to the interpretative or taste needs of the time.
Reflecting a personal evolution
Free from these cultural and social constraints, which are sometimes even cryptic, Michelangelo Merisi in each of his works has told us stories through images capable of capturing the moment, with an immediacy that is sometimes so crude as to be almost offensive to his contemporaries.
The comparison between Merisi's works with others of the same period, allows us to understand how Caravaggio lived a completely personal and intimate stylistic evolution, free from pre-established schemes, or dependency on the inspiration of others.
After him, it is easy to come across painters who have made Merisi's style their own. I am referring to the so-called Caravaggisti, but there are no artists imitated or "copied" by Caravaggio. The before and after that is captured in the style of his artistic production coincides with a before and after in the artist's private life.
The personal event that acts as a watershed of this before and after was undoubtedly the murder, for trivial reasons, of Ranuccio Tommasoni in Rome in May 1606. In his art, this watershed is represented by the painting "Death of the Virgin", made between 1604 and 1606, with stylistic and interpretative elements so far from the traditional iconographic tradition that they horrified both the client and the public at large.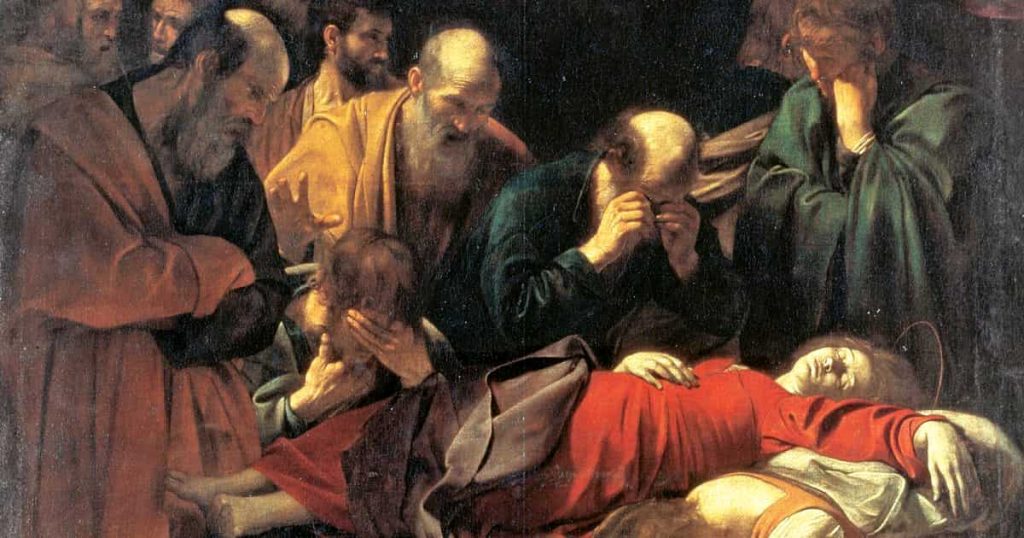 While the artistic changes could be read as a personal and conscious evolution of the painter to make himself a loyal interpreter of the truth, the historical information on Caravaggio transmit a much more complex picture characterised by emotional turmoil. This was most likely due to the effects of Merisi's prolonged contact with toxic substances contained in the pigments used at the time, which led him to no longer control the most violent and extreme instincts of his character. The consequences of these breakdowns that took place in different areas over time, began to close in on him.
As a penalty for the murder of Ranuccio, Caravaggio was sentenced to immediate beheading by anyone who recognized him on the street. This led the painter to escape from Rome, starting a long pilgrimage that ended only with his death. The sentence, in fact, was never carried out by anyone, but at least symbolically it was carried out by Caravaggio himself. In fact, from the moment he was convicted, he began to obsessively paint severed heads, which most of the time depicted a self-portrait of the painter himself.
The thematic choices that characterised the works created during this period were not the only consequence of this change of life. In fact, the most significant consequence was the greater diffusion of his work, which without this condemnation would almost certainly have remained connected to a single court or town reality.
Shield with the head of Medusa
However, in Caravaggio's artistic production there is a work that, while reproducing a severed head, does not coincide with the chronology of the painter's post-conviction depiction obsession: the "shield with the head of Medusa", an almost prophetic theme considering the date of its realisation. There are actually two versions of the shield, one begun in 1571 and known as the Medusa Murtola, and the second one, commissioned by Cardinal Del Monte for Ferdinando dè Medici, begun in 1598.
Being shields we are obviously talking about portable works and it is precisely the shape of the support that makes the result obtained in both cases by Caravaggio even more particular. The two works, although with different shades, have a green background, the elements of the head of Medusa, the only and undisputed protagonist of the work, despite some slight final chromatic difference, appear roughly the same.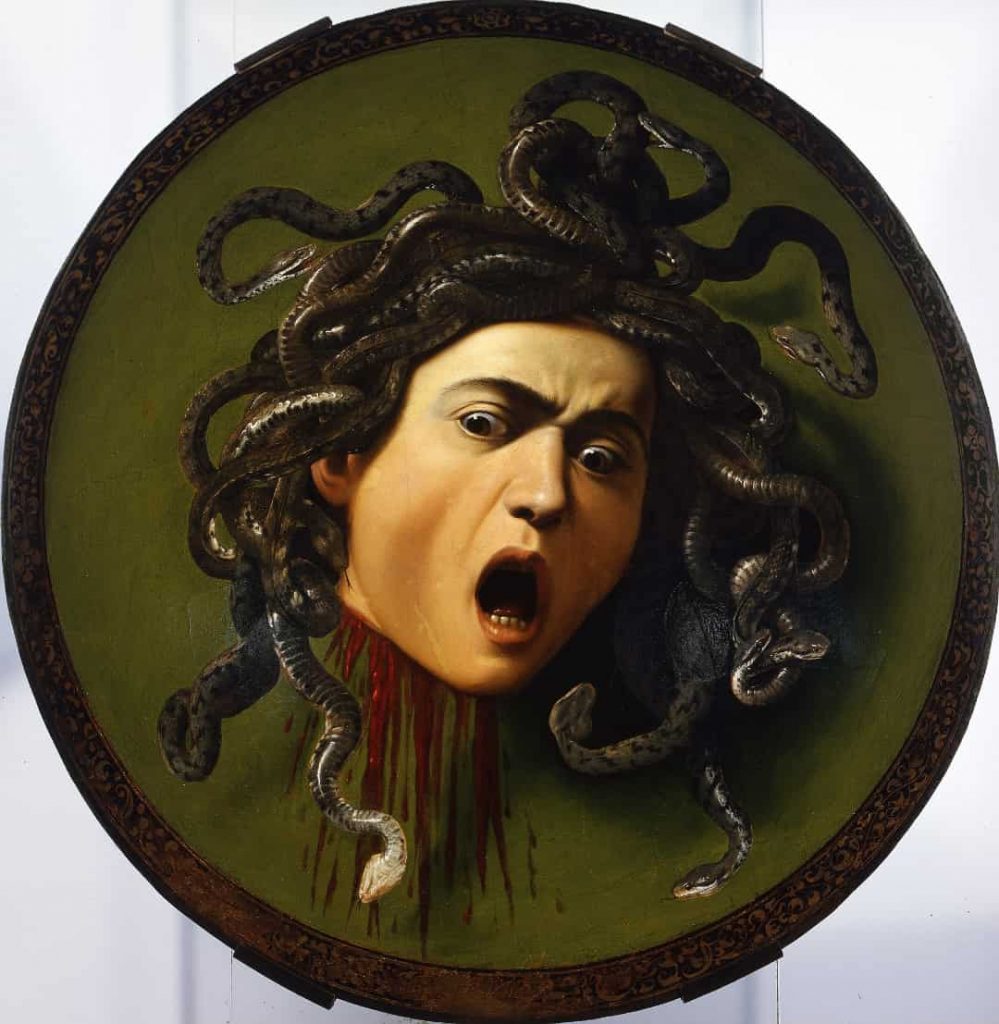 The first shield, also known as the Murtola wheel is a preparatory work for the perfect rendering of the second shield. This hypothesis would be confirmed by the fact that the preparatory drawing of the wheel was made in charcoal, precisely in order to be easily corrected to obtain the illusion of a concave base.
The study of these technicalities, which in many cases may seem sterile, are in this case fundamental because it is only through the perfect balance obtained between design and colour that Caravaggio was able to reproduce the effect of Perseus's shield, shiny like a mirror.
Let's not forget that Medusa, a mythological monster with a head covered with snakes, had the power to petrify anyone who looked into her eyes and it was only thanks to the image of the gorgon reflected on the shield that Perseus, protected by Minerva and Mercury, managed to kill her by chopping off her head.
Caravaggio did not depict the moment of the killing because that would have been perfect for a large canvas rather than for a shield, which conceptually had to simply recall the apotropaic value of the Medusa. Caravaggio decided to depict the precise, subtle and mysterious moment of the passage between life and death, the moment in which the amazement of the last breath gives way to elusive awareness of fear in the face of the mystery of death.
A name written in blood
Pain, fear and wonder, animate the head that is deprived of its body. It should no longer transmit any expression, any kind of feeling; instead just like the blood that comes out of Medusa's severed head, so the human emotions that reside in the depths of the soul, continue to flow in those eyes once dispensers of death for those who looked at them.
Now, paradoxically, the head is still full of life, generating a scream, a pain that escapes from the mouth of Medusa and continues to resonate at first in the eyes, and then in the ears of the observer. The serpents making up her monstrous hair are still alive just like the gorgon's head, and they perform sinuous movements that seem more real than realistic.
That scream, that frightened and crazy look that those who closely observe death have, are the scream and the look of Caravaggio. He painted himself on the head of Medusa and signed himself in the blood that comes out of the severed head with "Michelangelo fecit". A latter formula that we will also find years later in the altarpiece of the "Slaughtered Baptist", when the name Michelangelo and the fecit were imprinted again in the blood as if to seal a consecration, a complete belonging to art.
Read this article in Italian →
---
David Herbert Lawrence: The Freudian who hated industrialisation
By Alex Liberto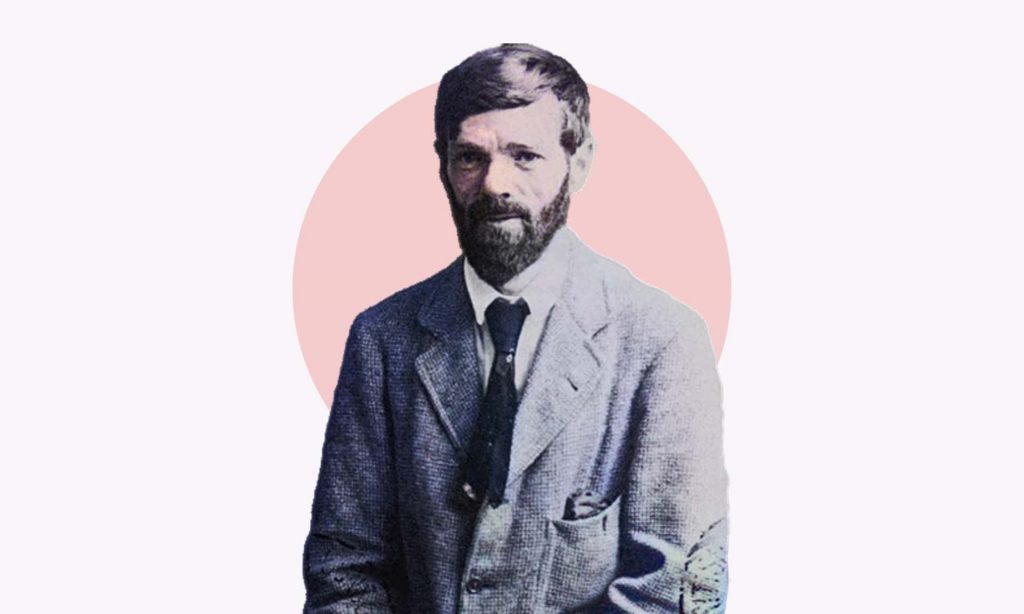 David Herbert Lawrence has captivated the imagination with his rich and substantial prose, painting a clear picture of reality with spontaneous language.
Early Life
David Herbert Lawrence was born on the 11th September 1885 at Eastwood, a poor small mining town near Nottingham. He was the fourth of five children. His father was an uneducated collier who was fond of drinking and having a good time. His mother, on the contrary, was a well-educated retired teacher whose determination and puritanical strength of character greatly influenced her son's psyche. The social difference between D.H. Lawrence's parents was the major cause of the endless quarrels and rows that used to take place in the Lawrence family.
At the age of thirteen, Lawrence applied for a scholarship to Nottingham High School and managed to win a 12 pound per annum grant. This meant that he could receive a secondary education which was quite unusual for a working-class boy at the end of the 19th century. By the age of 16 he was already working as a clerk with a firm that produced surgical goods. However, his life was to suffer its first major blow which was to change the course of his existence.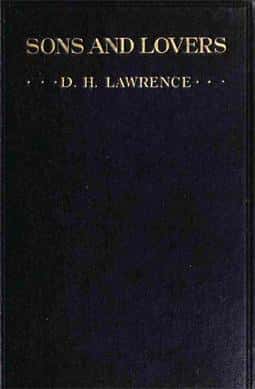 Lawrence, who had always been a sickly child, fell seriously ill with pneumonia. Lydia Lawrence, his mother, dedicated her heart and soul to her son's physical well-being and felt that she was going to lose him. This created an almost morbid attachment which was to emerge so vividly in one of D.H. Lawrence's most famous novels, Sons and Lovers.
When Lawrence was on the mend, he began his visits to the Haggs, a farm which was managed by the Chambers family. These were the happiest years of his adolescence. The Chambers took to Lawrence immediately and enjoyed his company a great deal. Lawrence was to say later: "a new life began in me there". One of the seven children of the Chambers, Jessie, was to play a very important role in Lawrence's life. Her soft poetic nature mixed with an acute intelligence mesmerised him totally.
Together they read poetry and talked of nature and love. It was Jessie who recognized his creative talents and encouraged him to become an author. The two were engaged for some time. However, Lawrence's jealous and domineering mother made life hell for them. They eventually broke up, but Lawrence immortalised Jessie in his novel Sons and Lovers in which Miriam was in fact a transference of Jessie herself.
Lawrence then went to Nottingham University College from where he obtained a teacher's certificate. In 1908 he accepted his first post as a teacher at Davidson Road School in Croydon. His mother died 1910, but the scars that her possessive love had left on Lawrence were to remain forever. The following year he wrote his first novel, The White Peacock, and the year after, in 1912, he left Croydon and wrote The Trespasser, a novel on the experiences which he had had there.
In March of that year Lawrence met the person who was to become his lifelong partner, the German wife of his former Professor of French, Ernest Weekley. Her name was Frieda Von Richtofen and she already had three children of her own. Two months after their meeting they eloped to Germany and after her divorce they were married in 1914. The two were an unlikely couple. Frieda had a very strong character and was even five years older than Lawrence. She reacted fiercely to his erratic and domineering nature, and this combination, although sparking off violent scenes and endless quarrels, worked well for both of them. The couple eventually settled in the south of England.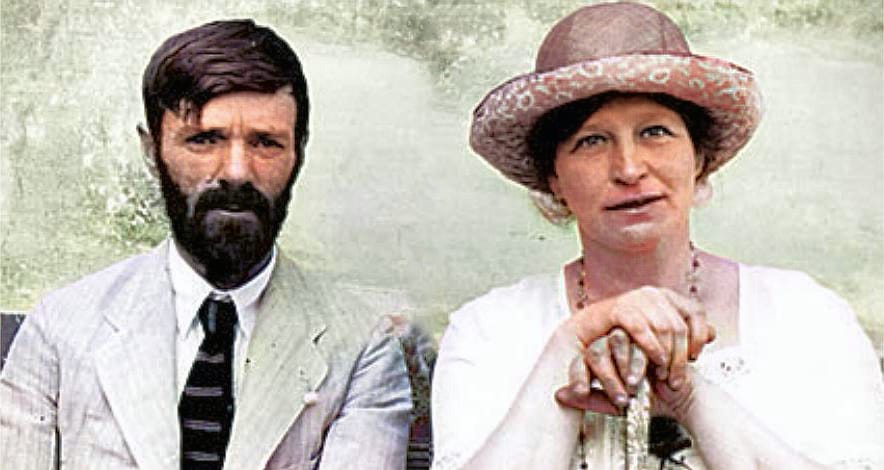 After World War One broke out, Lawrence had to face two serious problems. The first was the hostility towards him by the British authorities, who were aware of his anti-war position and who regarded his wife, a German, with great suspicion. At one stage Lawrence was actually suspected of being a spy for Germany. Their passports were confiscated and life at Zennor, in Cornwall, where they had settled, became unbearable. The second problem for Lawrence was the British censorship, which labelled his work as obscene. The first novel which was the target of the Public Morality Council was The Rainbow, published in September 1915.
After the war the Lawrences could finally travel again. On the restitution of their passports, they left England for good and by March 1920 they settled in Taormina, in Sicily, where they remained for two years. Being totally fed up with Europe they then travelled the world, visiting Ceylon, Australia, America and Mexico.
They then settled in New Mexico where they had been invited to go by Mabel Dodge Sterne, a rich American eccentric who was married to her fourth husband, an American Indian called Tony Luhan. In Taos, New Mexico, Mabel had founded an artists' colony and had hoped to entice Lawrence to become part of her eccentric dream. The experience lasted only until 1925, when Lawrence decided to return to Europe. At first, he settled in Italy and then in the south of France, where he died of tuberculosis on the 2nd of March 1930.
The restless and adventurous life of D.H. Lawrence has captivated the imagination of many artists and writers. A successful feature film called The Priest of Love, based on his life, was released in 1981. The film, which was taken from The Priest of Love by Harry T. Moore, was based on Lawrence's letters and writings.
Literary Career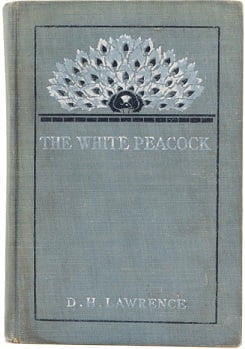 D.H. Lawrence started writing his first novels when he was still in his early twenties at Croydon. In 1911 he released The White Peacock which was his very first publication, and in the following year The Trespasser. The former novel, published by Heinemann, foreshadowed Lawrence's interest in the intricate relationships between men and women, while the latter portrayed his life in Croydon.
Lawrence had also been working on an autobiographical novel which he entitled Paul Morel. This novel was eventually published in 1913 as Sons and Lovers and is one of his most well-known books. Jessie Chambers, who had read the manuscript before its publication, noted that "Lawrence possessed the miraculous power of translating the raw material of life into magnificent form". The novel reflected his own experience with his mother, her stifling love which verged on obsession and his own subsequent psychological development.
Lawrence returned to the man-woman relationship and sexuality in The Rainbow, published in 1915. Between 1915 and 1920 Lawrence wrote some significant poetry like Amores (1916), Look! We have Come Through (1917), New Poems (1918) and Bay (1919). 1920 saw the publication of the novel Women in Love which was a basic variation on the theme of the man-woman relationship. In the same year he published The Lost Girl and the play Touch and Go.
In 1922 Lawrence published the novel Aaron's Rod, a collection of short stories, England, My England, and another of poetry, Tortoises. In 1923 he released another autobiographical novel based on his links with Australia and his relationship with the war, entitled Kangaroo. In 1925 he published another collection of short stories, St. Mawr & The Princess. He also wrote an account of his adventures in Mexico, focusing on Mexican primitive values, in the novel The Plumed Serpent.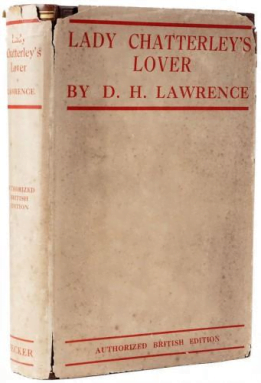 In 1928 Lawrence saw the publication and subsequent confiscation of his most notorious novel, Lady Chatterley's Lover. The novel explored the psychology of sexuality and of social standing and it attacked industrialism in general. The story revolved around Lady Chatterley who was happily married to a handsome, upper-class lord. Tragically, due to a war injury, he became totally impotent. He obviously still loved his wife and she loved him. They lived on happily together, but their sexless relationship developed into frustration. Her need for sexual satisfaction was finally appeased when she commenced a relationship with the low-class gamekeeper who, although uncouth and unrefined, made Lady Chatterley feel her womanhood and her sexuality. The Freudian implications and the deep psychoanalytical study of sexuality was unfortunately not appreciated by British society. The book was banned as obscene only to be released in its full edition in 1960, over 30 years after its publication. Just before his death, in 1930, Lawrence wrote a very interesting essay on his notorious publication, A Propos of Lady Chatterley's Lover (1930).
Style and Themes
Together with James Joyce and Virginia Woolf, D.H. Lawrence was the greatest innovative modernist writer. He, like Joyce and Woolf, broke away from Victorian tradition by creating a new approach through his novels. However, he differed from Joyce and Woolf because he focused on content rather than on style. He did not, for example, use the stream-of-consciousness technique, nor did he juggle around with punctuation and grammar.
His prose was rich and substantial, painting a clear picture of reality with spontaneous language. He emphasised the content which, for him, became more important than style. His writing was, however, veiled by a poetic aura which echoed the Romantics and the Pre-Raphaelites. The love of nature and naturalness was effectively expressed both in his prose and poetry through a simple and direct language. He eventually chose to write poetry in free verse to underline his belief that even language should be instinctive and not created logically.
The Supremacy of instinct over cerebral consciousness
A typical feature of Lawrence is his hatred for industrialisation which had removed the population from the natural beauty of the countryside to the squalor of the town. The slow metamorphosis of rural England into the cold industrialisation of the urban environment is vividly portrayed in both his major works. Sons and Lovers and Lady Chatterley's Lover.
A very important characteristic of D.H. Lawrence is his belief in the Supremacy of instinct over cerebral consciousness. He honestly believed that the puritan heritage of England was the cause of most of the evils of his society; a society in which humans were forced to reject their natural instincts to follow an alien, bigoted logic. His ideas were closely associated with Freudian theories of sexual instincts and subconscious motivations. Lawrence believed that people could only be really free by following their primordial instincts and by refusing all logical interpretations.
He summed this up in 1912 by writing: "My great religion is a belief in the blood, the flesh being wiser than the intellect. We can go wrong in our minds, but what the blood feels, and believes, and says, is always true."
---
Poems for a Better World: Stop this rape in Ukraine
By Usha Roopnarain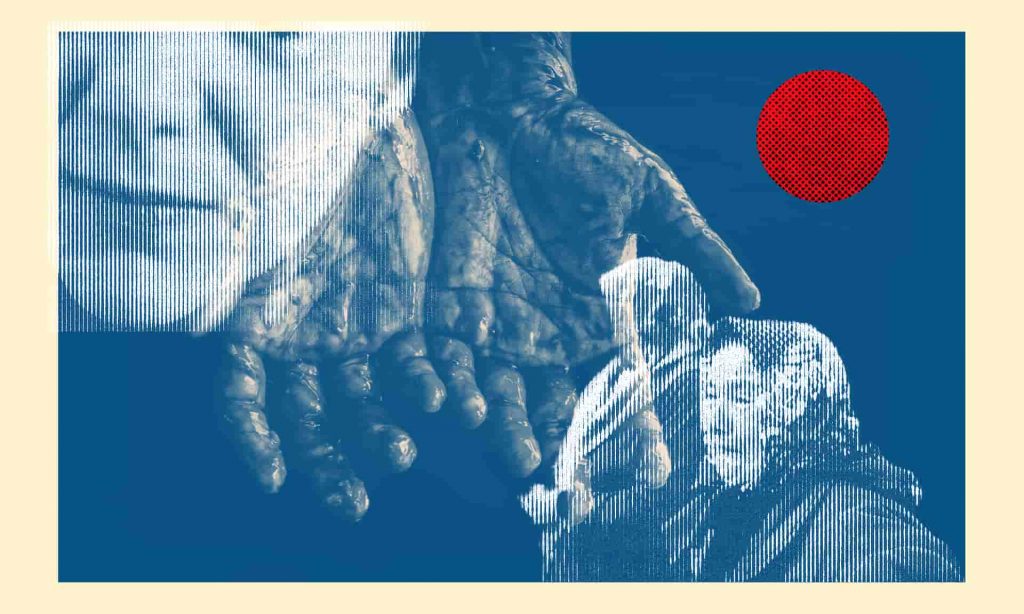 Gruesome rape and torment in Ukraine
Causing women and children agonising pain.
Horrific headlines curdles one to the bone.
Russian soldiers have no hearts of their own.
Can't they leave the innocent alone?
Women like prisoners tied to a chain,
Gory details of Women and babies raped
There's no escape.
Only pain.
Bodies of women and children everywhere.
Rape is a weapon of war.
The innocent have no sword or spear.
Only the bloody scar.
Soldiers strangle them with hatred,
Is this why you were created?
Innocent lives are wasted.
There's nothing sacred.
How can this evil be tolerated?
Dr. Usha Roopnarain is the former MP in the National Assembly RSA
---
The Gordian recipes: A Simple Vegan Peach Cobbler
By Victoria Davila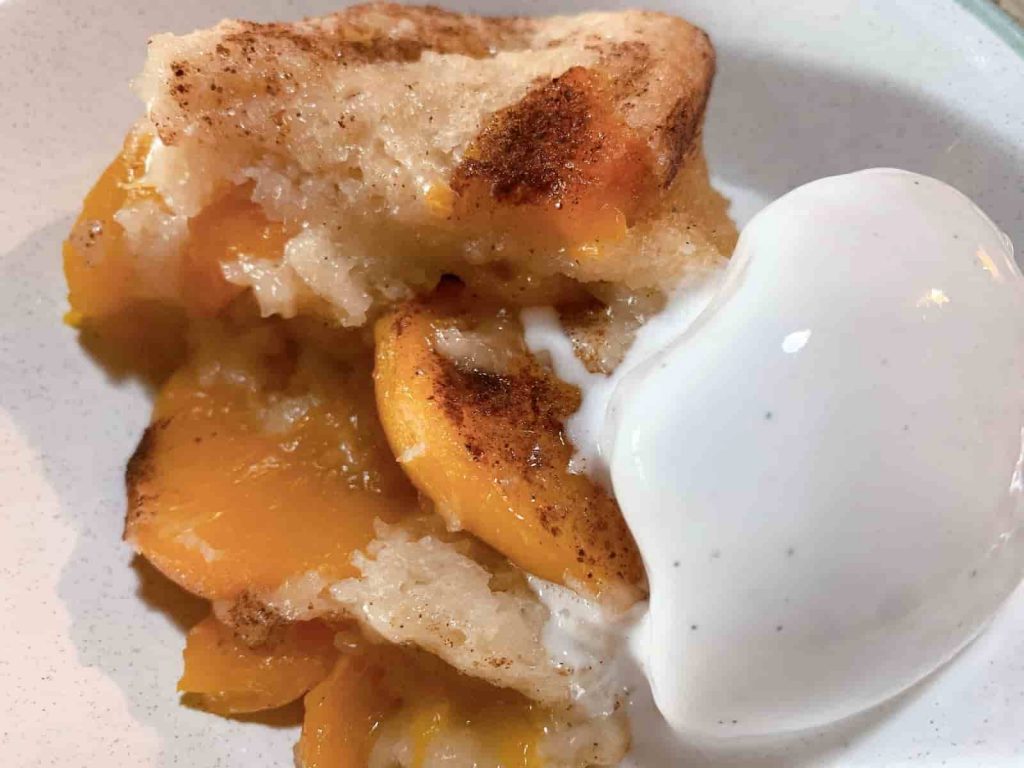 This dish is a simple peach cobbler recipe. Serve warm with some vegan vanilla ice cream and enjoy! Perfect for cold seasons or if you're looking for a sweet vegan dessert.
---
Bristles, fuzz, stubble, go! The Gordian September Quiz
By Katha Wüstnienhaus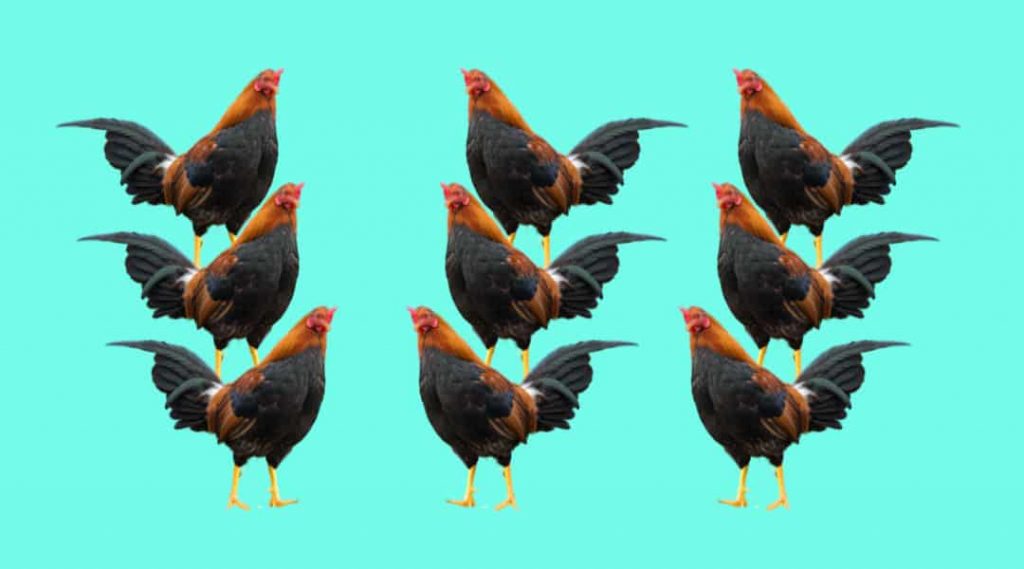 Feeling like some series fun? Try our monthly quiz!