AFRICA
05.09.22: Kenya. The supreme court has upheld William Ruto's victory in the presidential elections. The results had been challenged by long-time opposition leader Raila Odinga, who has now agreed to accept the court's ruling.
12.09.22: Uganda. The government has paid of $65m to the Democratic Republic of the Congo (DRC) as the first instalment of the $325m Uganda was ordered to pay by the ICJ as compensation for its occupation of eastern areas of the DRC and for supporting other armed groups during the 1998-2003 conflict.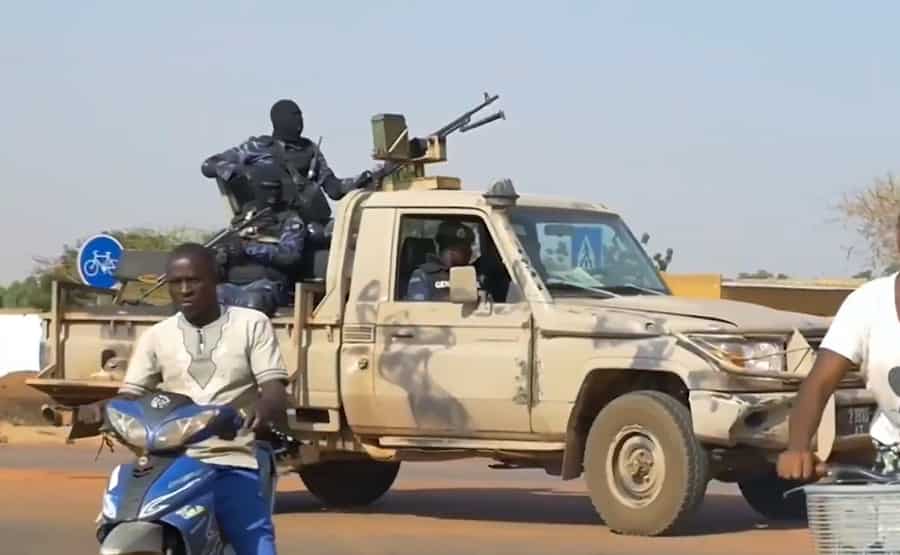 26.09.22: Burkina Faso. Islamist militants attacked a convoy taking supplies to a northern town killing 11 soldiers and leaving many wounded. 50 civilians are unaccounted for following the attack.
30.09.22: Burkina Faso. Heavy gunfire has rocked the capital Ouagadougou, with shots also heard by the presidential palace and headquarters of the military junta who seized power in a coup in January of this year.
THE AMERICAS
01.09.22: Argentina. Vice President Cristina Fernández narrowly escaped having her brains blown out as a man put a gun to her face and fired. The weapon jammed and the gunman was overpowered before he could have a second shot.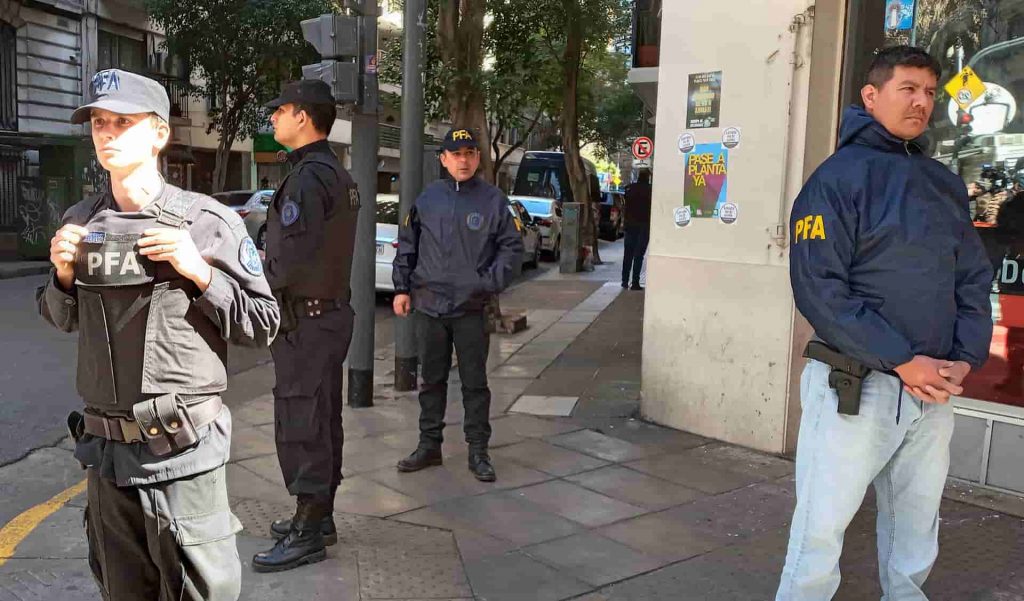 04.09.22: Canada. A stabbing spree by two men has left ten people dead and 18 wounded in and around Weldon, Saskatchewan. The police hunt is centred on two suspects, brothers Damien and Myles Sanderson. 05.09.22: The body of Damien Sanderson has been found with injuries that do not appear to be self-inflicted, while the hunt continues for his brother Myles.
07.09.22: Myles Sanderson, who was finally apprehended by police, killed himself shortly afterwards while in police custody.
05.09.22: Chile. The referendum held on Sunday on whether to change the Pinochet era constitution to one that promoted gender parity, environmental protection and indigenous rights failed to deliver the modernised constitution with about 62% of the voting public against it.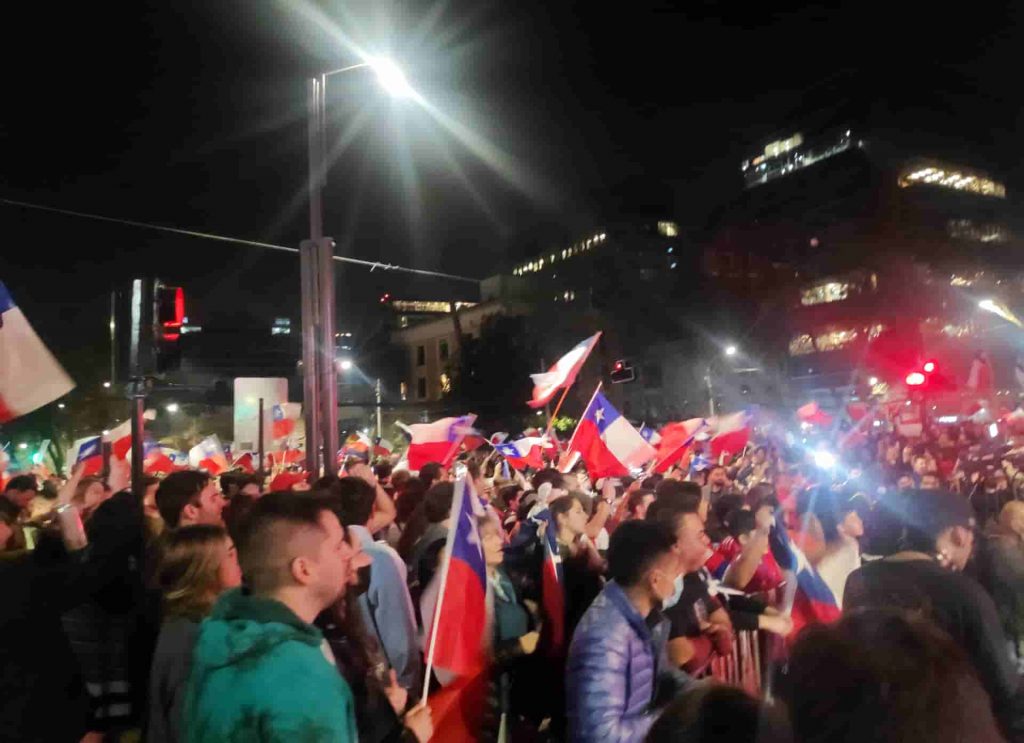 05.09.22: USA. A mass attempt at crossing the Rio Grande from Mexico to the Texas border at the beginning of the month resulted in at least 13 fatalities, border authorities confirmed today. The 53 migrants who made it across were soon apprehended US border security agents.
08.09.22: Mexico. The government announced the discovery of an "impressive" archaeological site containing over 300 structures near Cancun, with some of the structures more than eight metres in height. The site was discovered during the construction of the Maya train route and is likely to be confirmed as a Mayan settlement.
13.09.22: Mexico. A retired army general, José Rodríguez Pérez, has been arrested in connection with the 2014 disappearance of 43 students from Ayotzinapa. He was commanding a military base in Guerrero, when the students were abducted. A former Attorney General was arrested in August in connection with the case.
18.09.22: Puerto Rico. Hurricane Fiona caused widespread damage and knocked out the entire power grid plunging the country into darkness.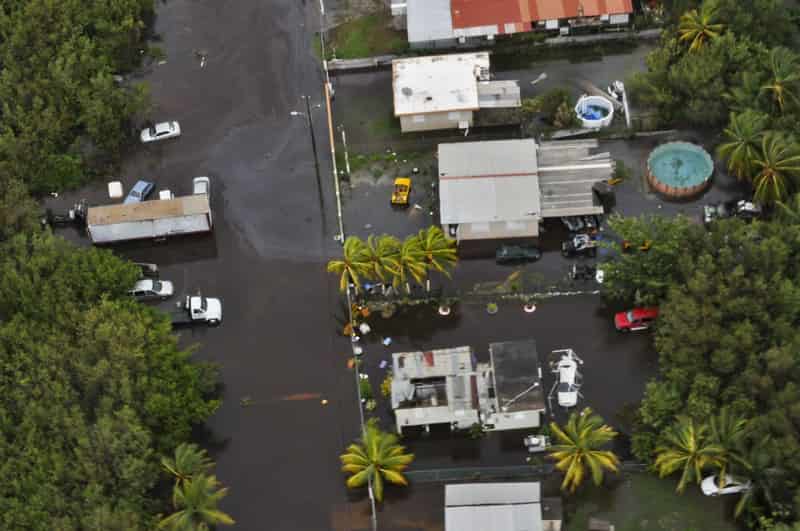 26.09.22: Cuba. Voters have approved a new law that will allow same-sex couples to marry and adopt, with almost 67% voting in favour at Sunday's referendum.
29.09.22: Cuba. As hurricane Ian targets Cuba, 18 migrants appear to have drowned as their boat capsized in the storm.
EUROPE
01.09.22: Russia. In yet another mysterious high-profile death in Russia, Ravil Maganov, the chair of energy giant Lukoil has been killed after falling from the sixth-story window of a Moscow hospital.
05.09.22: UK. As expected, Conservative Party members have elected Liz Truss over Rishi Sunak to succeed Boris Johnson as party leader. This means that she will be taking over as Prime Minister after her meeting with Queen Elizabeth on Tuesday.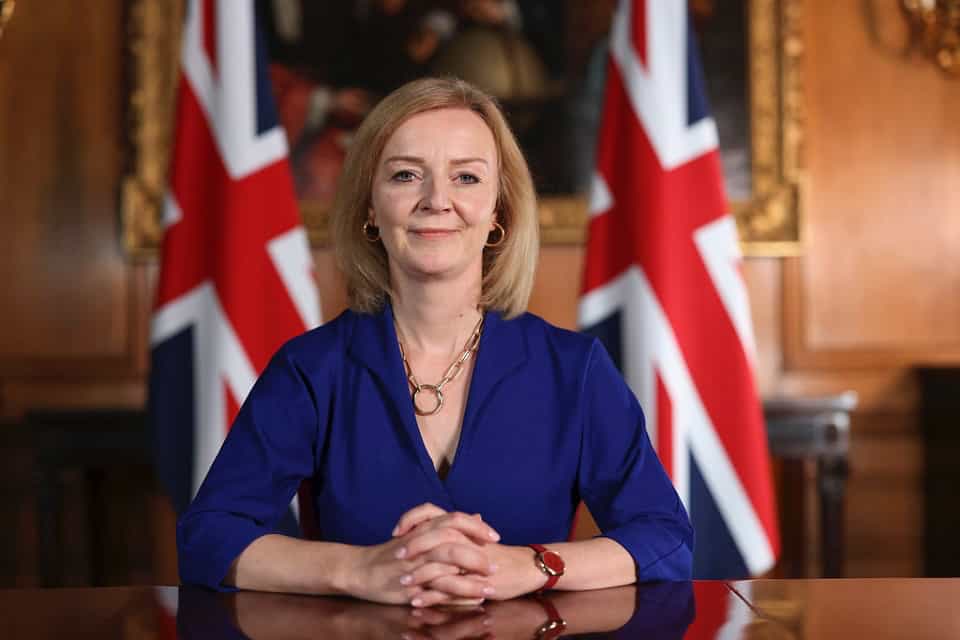 05.09.22: Russia: Officials at Gazprom announced that the company would indefinitely halt gas flows on the Nord Stream I pipeline to Germany. Gas prices in Europe jumped over 30% as a result, while the Euro sank to below $0.99 for the first time since the end of 2002.
05.09.22: Russia. A Moscow court has sentenced Ivan Safronov, an ex-journalist and adviser to the director of Russia's state space corporation, to 22 years in prison on trumped-up treason charges.
07.09.22: The Netherlands. The city of Haarlem may be the first to ban meat advertising in public places as a means to combat climate change. The move was approved by the city council in November, but went unnoticed until recently when a councillor announced he had officially notified advertising agencies. The ban will come into force in 2024 owing to existing contracts.
07.09.22: Albania. Tirana has cut diplomatic ties with Iran and expelled the country's embassy staff over claims that it was responsible for cyberattacks on its government websites.
07.09.22: Ukraine: Hundreds of thousands of Ukrainian citizens are being captured and forcibly relocated to Russia according to the United States. The claim was made at a Security Council meeting called by the US and Albania to discuss recent developments regarding Russia's invasion.
08.09.22: UK. Queen Elizabeth II, Britain's longest reigning monarch has died aged 96 in Balmoral Castle, Scotland. She will automatically be succeeded by her eldest son Prince Charles who has become King at 73.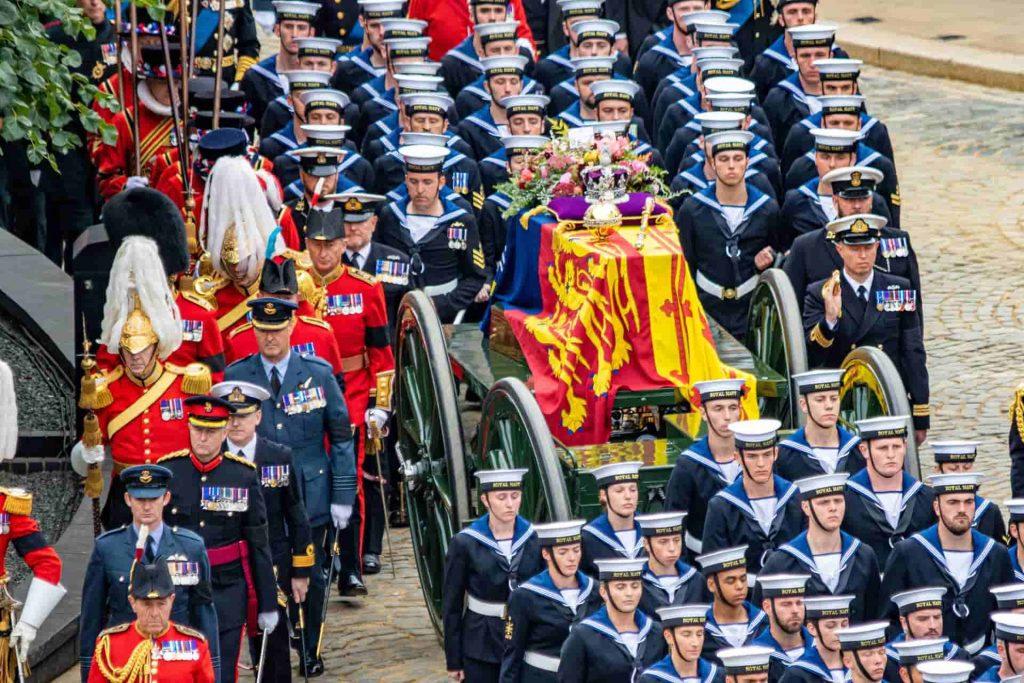 10.09.22: UK. King Charles III has formally been proclaimed Britain's monarch at a ceremony in London.
12.09.22: Ukraine. A counter offensive that intensified over the weekend has resulted in Ukraine's recapture of huge swathes of territory from fleeing Russian invaders.
13.09.22: Switzerland. French-Swiss film director, screenwriter, and film critic Jean-Luc Godard has died in Rolle aged 91. He was an icon of the French New Wave movement who had risen to international acclaim with his 1960 film Breathless.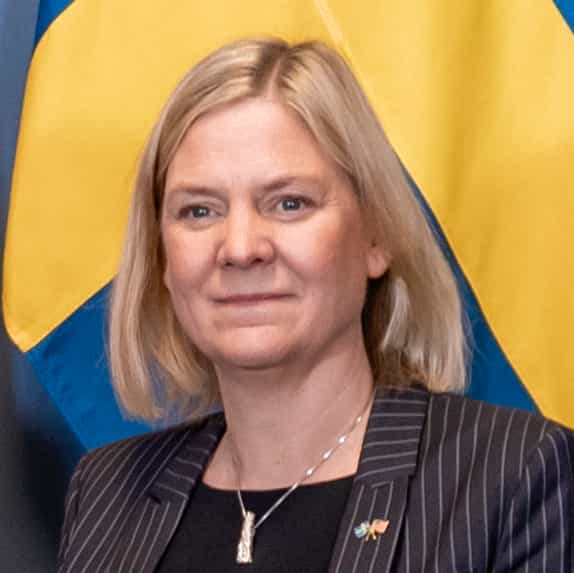 14.09.22: Sweden. Prime Minister Magdalena Andersson has announced she would be resigning tomorrow. The move was triggered by the poor result of the general elections which saw a right-wing coalition take a slim majority, even though her Social Democrats remained the largest party with more than 30% of the vote.
15.09.22: Switzerland. Roger Federer, who one 20 tennis singles Grand Slam titles has announced his retirement at 41 due to injuries and surgeries which he said had taken their toll on his body. The Swiss champion will be playing his last match in London on the 23rd of the month.
16.09.22: Italy. Authorities confirmed that at least ten people have died following flash floods in central Italy
17.09.22: Ukraine. Parts of Izium, which had been under Russian control from April 2 to September 10, have become a crime scene following the discovery of the graves of hundreds of murdered civilians and some soldiers.
21.09.22: Russia. President Putin has ordered the partial mobilisation of the country's armed forces and threatened Ukraine's allies with dire consequences if they continue threatening Russia's objectives. The call to arms would affect 300,000 reservists, many of whom are trying to flee the country.
23.09.22: Ukraine. Putin's referenda on whether occupied Ukrainian territories should become part of Russia went ahead today as planned. Although Putin will make sure that the outcome will go in his favour the referenda have already been blasted as a dangerous sham by many countries around the world.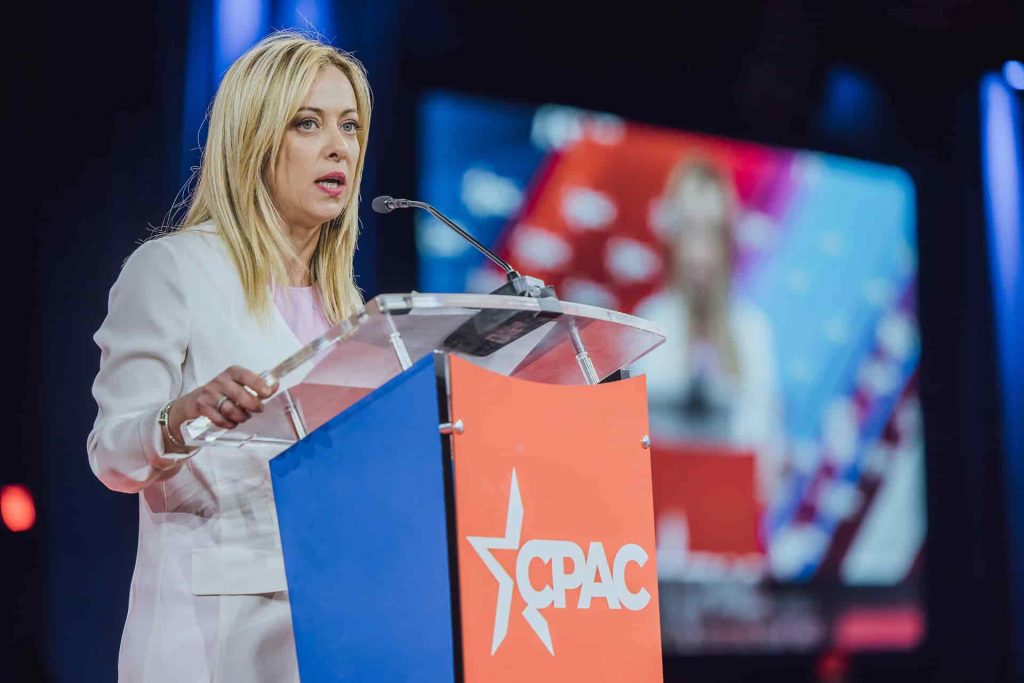 26.09.22: Italy. Georgia Meloni, the leader of the far-right Fratelli d'Italia (FdI) party is set to become Italy's first female prime minister after a right-wing alliance, which also includes Berlusconi's Forza Italia and Salvini's Lega, won the most votes in Sunday's general elections. The three parties secured 112 of the 200 seats in the Senate and 235 of the 400 seats in the Chamber of Deputies.
26.09.22: UK. The pound fell to a record low in the wake of Prime Minister Liz Truss's reckless financial policies that are leaning heavily on borrowing in order to reward and attract greedy financiers, while large swathes of the population are bracing themselves for further hardships relating to the energy and financial crisis.
26.09.22: North Sea: A series of explosions and subsequent gas leaks have occurred on the North Stream 1 and North Stream 2 gas pipelines. Sabotage seems to be the most likely cause, though it is still uncertain as to who ordered the attack.
30.09.22: Russia. President Putin formally signed decrees illegally annexing about 15% of Ukrainian territory. Meanwhile Russian missiles are still targeting civilians in Ukraine as his war effort has been suffering frequent setbacks.
ASIA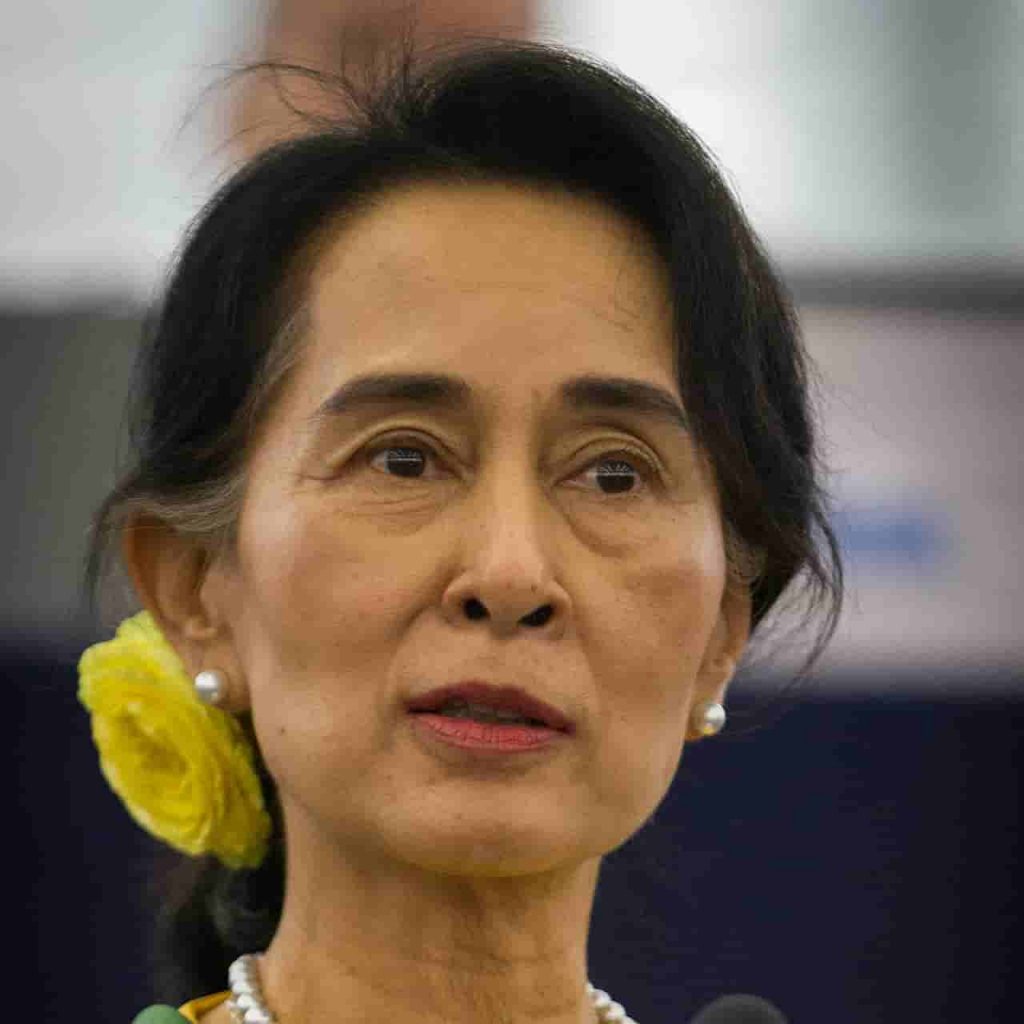 O1.09.22: Myanmar. An extra three-year prison sentence has been added to the 17 already handed out to former leader Aung San Suu Kyi. Her latest sentence was handed out by the junta for "electoral fraud" and it includes hard labour.
02.09.22: Afghanistan. At least 18 worshipers including a prominent pro-Taliban cleric were killed during Friday prayers when a bomb went off in a mosque in Herat city. Many people were also injured in the blast.
05.09.22: China. Scores of people have died in a 6.8 magnitude earthquake that hit Luding county in Southwest China's Sichuan Province, which is prone to violent earthquakes. The Sichuan earthquake of 2008 resulted in over 87.5 thousand fatalities.
05.09.22: Iran. Alarms have been raised by human rights organisations that two women, Zahra Sedighi Hamedani, 31, and Elham Chubdar, 24, have been sentenced to death by the court in the northwestern town of Urmia for campaigning for gay rights.
05.09.22: Afghanistan. An ISIS-K suicide bomber targeted the Russian embassy in Kabul killing six people including a Russian diplomat and a security guard.
06.09.22: South Korea. Typhoon Hinnamnor has killed at least 10 people and displaced thousands as it ravaged the southern parts of the country.
13.09.22: Armenia. Prime Minister Nikol Pashinyan said that Azerbaijani forces shelled Armenia's territory overnight killing about 50 Armenian soldiers. The fighting continued between the two countries and by the end of the day about 100 soldiers were killed. The recent hostilities threaten a Russian-brokered peace deal which ended the 2020 six-week war between the two countries that had resulted in the deaths of about 6,600 people.
16.09.22: Kyrgyzstan/Tajikistan: A ceasefire has been agreed between the two countries following border clashes that killed about 100 soldiers over the past week.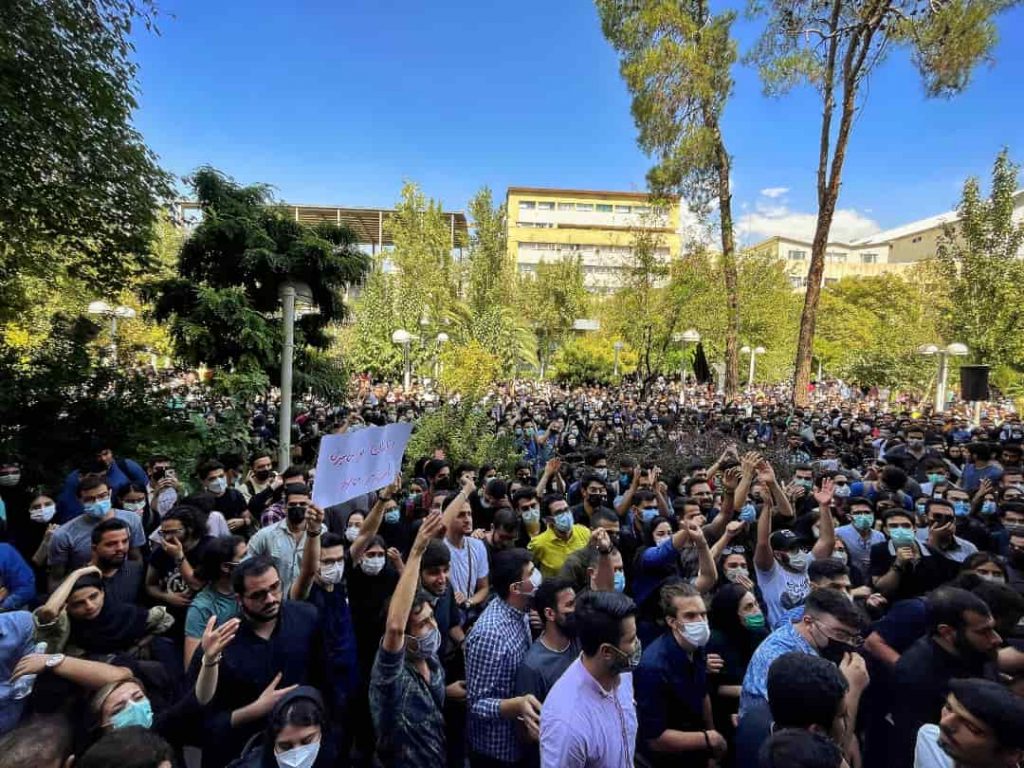 22.09.22: Iran. As the death toll continues to rise in mounting protests against the morality police, the authorities cut access to the internet in parts of Tehran and Kurdistan, as well as to platforms such as Instagram and WhatsApp. The riots were sparked on September 16 by the death of a 22-year-old Kurdish woman who suffered heart failure shortly after her arrest for not wearing her hijab correctly.
30.09.22: The government crackdown on the continuing protests has now left over 80 people dead.
23.09.22: Syria. A boat that left Lebanon with migrants fleeing the economic crisis there has capsized off the Syrian coast. About 80 people have drowned and several are still unaccounted for.
23.09.22: Myanmar. A government airstrike on a village and its school in Sagaing region has killed at least 13 people including 7 children.
30.09.22: Afghanistan. A suicide bomber targeted an education centre in a Shiite area of the capital killing at least 19 people.
QUOTES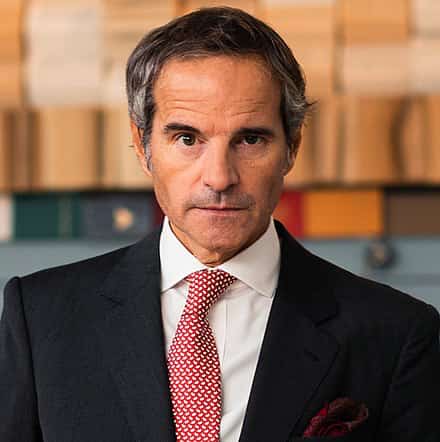 "The IAEA is now there at the plant and it's not moving. It's going to stay there. We're going to have a continued presence there at the plant with some of my experts,"
IAEA director Rafael Grossi after his team's visit to the Zaporizhzhia nuclear power plant.
"The assessment is a patchwork of false information that serves as political tools for the U.S. and other Western countries to strategically use Xinjiang to contain China… It again shows that the U.N. Human Rights Office has been reduced to an enforcer and accomplice of the U.S. and other Western countries."
Chinese Foreign Ministry spokesperson Wang Wenbin commenting on the Report released in the final minutes of High Commissioner for Human Rights Michelle Bachelet's four-year term (late on August 31) alleging China may be responsible for "international crimes, in particular crimes against humanity".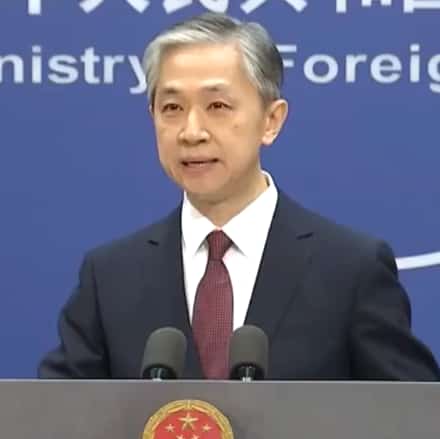 "All is fair in love and war and espionage… Of course, we spy on other countries. May the best spy win."
Rachel Noble, Director General of the Australian Signals Directorate when commenting on recent cyber-attacks targeting prominent Australians. (Reported September 2).
"EU Member States have already invested billions of euros to assist vulnerable households. But we know this will not be enough. This is why we are proposing a cap on the revenues of companies that produce electricity at a low cost. These companies are making revenues they never accounted for, they never even dreamt of. In our social market economy, profits are good. But in these times it is wrong to receive extraordinary record profits benefitting from war and on the back of consumers. In these times, profits must be shared and channelled to those who need it the most. Our proposal will raise more than 140 billion euros for Member States to cushion the blow directly."
From European Commission President Ursula von der Leyen's State of the Union address on 14 September 2022.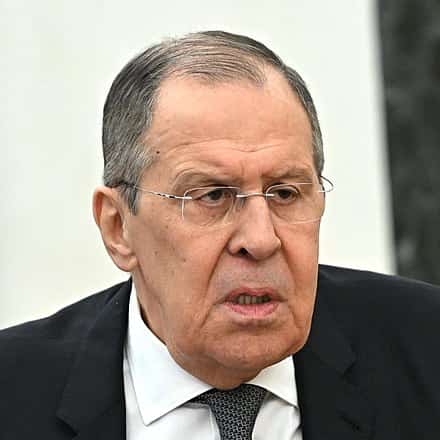 "We have no confidence in the work of this body. For the past eight months we were waiting for steps to be taken against impunity in Ukraine, and we don't expect anything more from this institution or a whole range of other international institutions."
Russian Foreign Minister Sergey Lavrov ironically speaking about "impunity in Ukraine" at a Security Council meeting on September 22 during which accountability for Russia's crimes was central.
"Russian diplomats flee almost as aptly as Russian soldiers."
Ukrainian Foreign Minister Dmytro Kuleba at a Security Council meeting on September 22 after the Russian Foreign Minister stormed out in the middle of the debate.