Global Natural Disasters
Rwanda and Uganda Encounter Devastating Flash Floods
Over 130 people have tragically lost their lives in Rwanda due to flash floods and mudslides following torrential rains on May 3rd, 2023. A similar catastrophe struck neighbouring Uganda, where at least six people were reported dead. Climate change continues to wreak havoc across Africa, raising questions about preparedness and resilience.
South Kivu Province in DR Congo Ravaged by Torrential Rains
On May 4th, 2023, the South Kivu province of DR Congo was brought to its knees as torrential rains swept away villages and killed hundreds of people. The DR Congo government is grappling with disaster response and reconstruction.
Crisis in Somalia Following Flash Flooding
Flash flooding in central Somalia on May 14th, 2023, claimed the lives of 22 people and severely affected tens of thousands, as reported by the UN's humanitarian agency OCHA. The ongoing crisis raises concerns over the country's disaster management capabilities amidst political instability.
Starvation Cult in Kenya's Shakahola Forest
An alarming report emerged on May 13th, 2023, where more than 200 victims fell prey to a starvation cult in the Shakahola Forest. The cult leader, Paul Mackenzie of the Good News International Church, urged entire families to starve to death in order to "see Jesus". This horrifying event has prompted calls for stricter oversight of religious organisations and safeguarding measures for vulnerable groups.
Cyclone Mocha Batters Myanmar
On May 18th, 2023, Cyclone Mocha began its deadly trail across Myanmar, causing the death toll to top 400 according to the government-in-exile. About 400,000 people have been displaced and are in dire need of urgent help. The international community is being called upon for support in this natural disaster.
Political Upheavals and Turmoil
Uganda Toughens Stance on LGBTQ+ Rights
On May 29th, 2023, President Yoweri Museveni of Uganda signed a new law that further persecuted the LGBTQ+ community. Now, the death penalty will be imposed for so-called aggravated homosexuality, and promoting homosexuality could lead to a 20-year prison sentence. These measures have triggered international condemnation and a call for global solidarity with Uganda's LGBTQ+ community.
Paraguay: Change of Power
The conservative economist and ruling Colorado Party candidate, Santiago Pena, aged 44, emerged victorious in Paraguay's presidential election on May 1st, 2023. With the economy being the prime focus, all eyes will be on Pena and his policy directions.
Pakistan: Corruption Allegations, Arrest and Unrest
Former Prime Minister Imran Khan of Pakistan was arrested on corruption charges related to the Al-Qadir Trust on May 9th, 2023, sparking deadly riots throughout the country. Two days later, the Supreme Court ruled his arrest illegal and ordered his release, adding another layer of complexity to Pakistan's political landscape.
Thai Election Shakes Military-backed Establishment
On May 15th, 2023, the progressive Move Forward Party, led by Pita Limjaroenrat, won the most seats in Thailand's general elections. The results send a clear message to the conservative, military-backed establishment. Yet, it remains to be seen if the incumbent prime minister, retired army officer Prayut Chan-o-cha, will relinquish power.
Turkey: President Erdoğan Extends Rule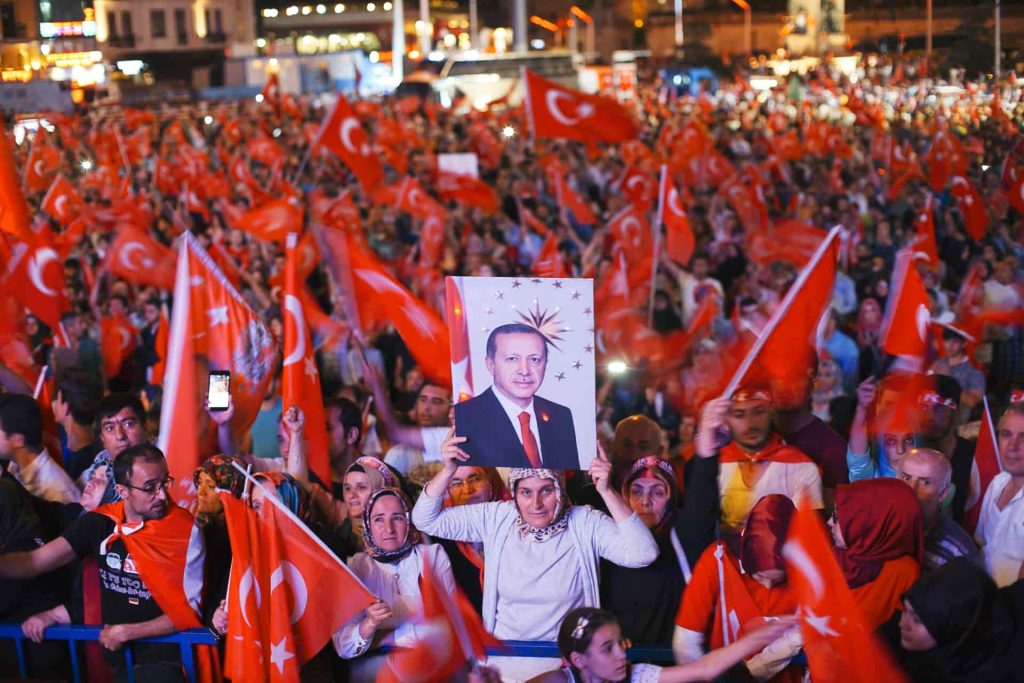 President Tayyip Erdoğan of Turkey has won the presidential elections on May 28th, 2023, extending his rule into a third decade. His victory hints at more difficult times ahead for almost half of the electorate who oppose his increasingly autocratic and theocratic government.
Culture, Media and Personalities
Remembering Notable Figures
English novelist, essayist, and screenwriter Martin Amis passed away in Florida aged 73 on May 19th, 2023. Amis, best known for his novels 'Money' and 'London Fields', leaves behind an impressive literary legacy.
On the same day, Austrian actor Helmut Berger, known for his striking looks and portrayal of narcissistic and sexually ambiguous characters, died in Salzburg aged 78. Berger was most famed for his roles in films by Luchino Visconti.
The Fall and Passing of Rolf Harris
On May 10th, 2023, Australian actor, musician, television personality and painter Rolf Harris died in Bray, Berkshire, aged 93. His once-stellar career was overshadowed by a string of charges relating to sexual offences, resulting in prison terms.
On May 25th, 2023, the "Queen of Rock 'n' Roll", Tina Turner, died in her home near Zurich at the age of 83 after a long battle with intestinal cancer. Turner's iconic voice and electrifying performances will remain in the hearts of music lovers worldwide.
A Royal Coronation in the UK
On May 6th, 2023, King Charles III was officially crowned at Westminster Abbey. As the new monarch of the United Kingdom and the 14 other Commonwealth realms, his reign begins amidst ongoing debates about the relevance of the monarchy in the modern world.
Unrest and Social Challenges
Kenya's Deadly Cult Crisis
The number of victims linked to a starvation cult led by the Good News International Church's leader, Paul Mackenzie, reached over 200 on May 13th, 2023. Tragically, many victims were children. The incident sheds a disturbing light on the vulnerabilities of individuals and families seduced by dangerous cult ideologies.
On May 3rd, 2023, Moscow authorities accused Ukraine of an attempted drone attack on the Kremlin, supposedly aiming to assassinate President Vladimir Putin. Ukraine denied involvement in the overnight incident. A subsequent drone attack on Moscow later in the month indicates rising tensions in the region.
NATO bolstered its peacekeeping force in Kosovo due to violent protests that began when Kosovo-Albanian mayors, elected in local elections a month prior, went to take up their posts. The mayors had won the elections with very few votes due to a boycott by most ethnic Serbs, leading to the current unrest.
Scientific and Technological Insights
AI Risk Mitigation – A Global Priority
On May 30th, 2023, leading AI industry leaders, academics, and celebrities issued a statement, emphasising that "Mitigating the risk of extinction from AI should be a global priority alongside other societal-scale risks such as pandemics and nuclear war." The proclamation reflects growing concern over the potential negative implications of rapidly advancing AI technology.
Legal and Corporate Developments
A jury in New York found former President Donald Trump guilty of sexually abusing advice columnist E. Jean Carroll in 1996, ordering him to pay her $5 million in damages on May 9th, 2023. The verdict is a stark reminder of the importance of justice, even when faced with the most powerful individuals.
On May 22nd, 2023, Meta, Facebook's US parent company, was hit with a record fine of €1.2bn by the EU for privacy violations. In a landmark decision, the company was also ordered to refrain from transferring user data to the US, triggering crucial discussions about digital privacy in the modern era.