What you may have missed November 2020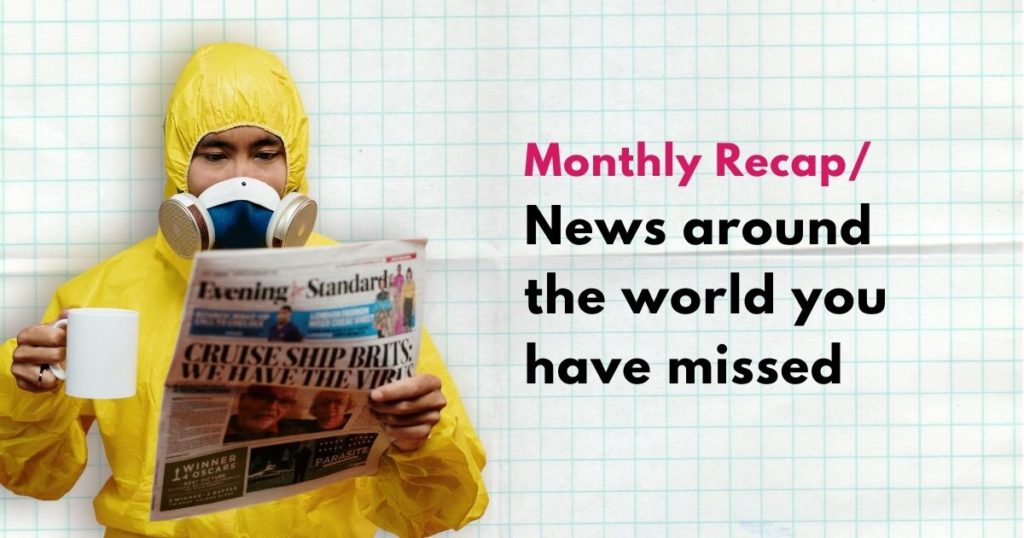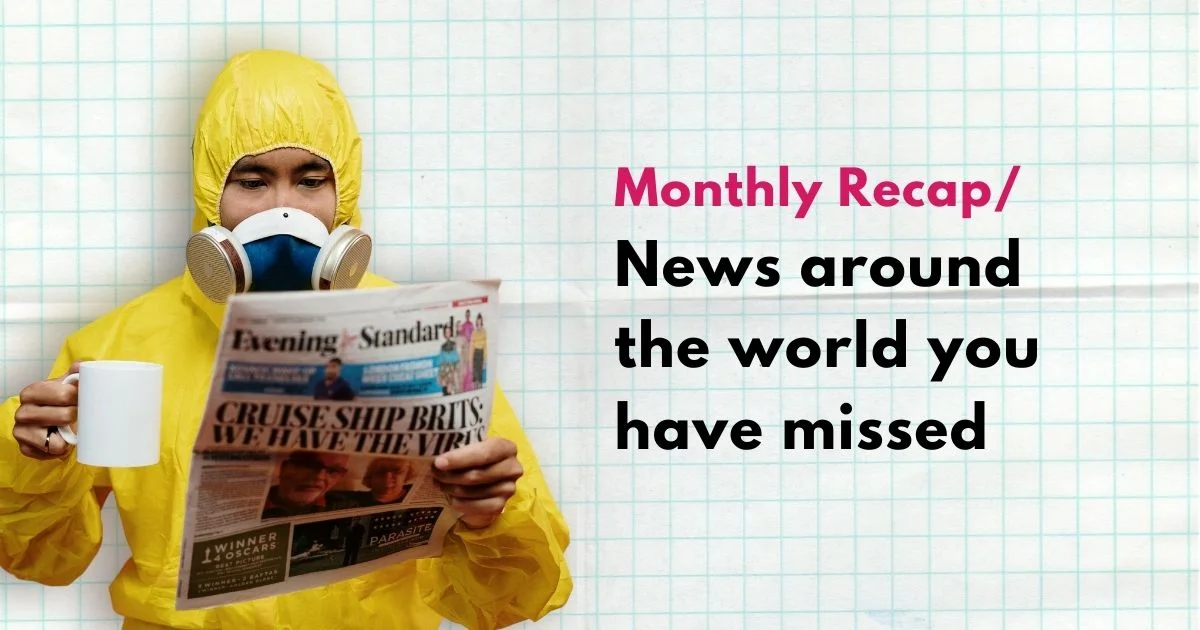 Africa
01.11.20: Ethiopia. Over 50 villagers, most of them women, children and elderly people were slaughtered in a rebel attack in the Oromia region at the weekend. The Oromo Liberation Army (OLA) is suspected of having carried out the barbaric attack.
03.11.20: Ivory Coast. The electoral commission confirmed President Alassane Ouattara won a disputed third term with an overwhelming majority. Most of the opposition, however, had boycotted the election. Anger at the elections spilled into the streets resulting in over 30 deaths.
07.11.20: Ethiopia. Parliament voted to dissolve the government of the restive northern Tigray region and voted to replace it.
07.11.20: Ivory Coast. Opposition leader and former prime minister Pascal Affi N'Guessan was arrested and charged with attempting to create a rival government after President Ouattara's election victory.
10.11.20: Mozambique. Islamist rebels rounded up, beheaded and dismembered more than 50 men in a football ground in the village of Muatide in conflict-ridden Cabo Delgado province. The women they captured were then abducted.
12.11.20: Libya. Over 70 bodies washed up on the shores of the western coast of the country. In the space of three days more than 110 migrants have drowned in the Mediterranean as they attempted to reach European shores.
12.11.20: Ghana. Jerry Rawlings, who had led the country almost uninterruptedly from 1979 to 2001, died at the age of 73. After his first coup in 1979 he soon stepped down only to take power back in another coup in 1981. From 1992 he served as the democratically elected president for two terms.
12.11.20: Ethiopia. Reports confirmed that possibly hundreds of people were stabbed or hacked to death in the South West Zone of Ethiopia's Tigray Region.
13.11.20: Ethiopia. The Ethiopian security head of the African Union was sacked, after his government accused him of disloyalty with regards to the conflict in the Tigray region.
20.11.20: Uganda. Bobi Wine, pop star and presidential candidate, was released on bail after protests in which dozens of people died. He was arrested and charged with spreading coronavirus through his rallies. Human rights groups see the charges as a pretext to hamper his chances ahead of the election due early next year.
28.11.20: Ethiopia. The army announced that it gained "full control" of Mekele, the capital of the Tigray region, while the prime minister marked the "completion" of the government offensive. Government sources claim about 550 people died in the conflict, but the real number is likely to be much higher. Many thousands were also displaced.
29.11.20: Burkina Faso. The electoral commission announced that the ruling coalition of President Roch Kabore, whose re-election to a second term was confirmed on 26 November, retained its majority in parliament.
28.11.20: Nigeria. Militants, probably linked to Boko Haram, killed dozens of people as they worked in rice fields in Borno State. The victims had their throats slit in the cowardly and barbaric attack.
America
05.11.20: Guatemala. Over 50 people died, while the death toll is continuing to rise, as storm Eta unleashes torrential rains that are causing landslides and serious flooding across the country.
07.11.20: Mexico. President Andres Manuel Lopez Obrador said that he would not congratulate Joe Biden as the winner of the U.S. presidential election until all Trump's legal challenges are concluded. He is one of a number of extreme world leaders who are holding back, despite Biden's clear victory.
10.11.20: Peru. Manuel Merino, the head of Peru's Congress, has been sworn in as president after president Martín Vizcarra was controversially ousted in a congressional vote late on Monday 9 November. Crowds have taken to the streets in protest.
15.11.20: Peru. Interim President Manuel was forced to step down following serious riots which left two people dead.
17.11.20: USA. President Trump has sacked Christopher Krebs, the head of the federal government's election cybersecurity. With typical cynical contempt, which has become a feature of Trump's presidency, Kerbs was fired via Twitter. Kerbs was targeted for suggesting that the elections were free from irregularities and perfectly fair.
17.11.20: USA. Brad Raffensperger, Georgia's Republican secretary of state accused fellow Republican, South Carolina Senator Lindsey Graham, the chair of the Senate Judiciary Committee, of pressuring him to discard the mail-in ballots from certain counties.
17.11.20: Peru. Francisco Sagasti has been sworn in as the country's third president in just over a week following the resignation of Manuel Merino. The new president is expected to lead Peru until the next election which is due to be held next April.
19.11.20: USA. Secretary of State Mike Pompeo has broken with years of US policy to visit a Jewish settlement in the Israeli-occupied West Bank. He later travelled to the occupied Golan Heights.
21.11.20: Guatemala. A section of the Congress of the Republic of Guatemala building was set on fire by protesters angry at a budget bill which critics claim is designed to help big business to the detriment of average workers.
25.11.20: USA. Michael Flynn, the former national security adviser to the president, who had pleaded guilty to lying to the FBI, was pardoned by President Trump. Trump said that it was a "Great Honor" to pardon Flynn, who was convicted in relation to a justice department investigation into possible Russian interference in the 2016 election.
Asia
01.11.20: The Philippines. Typhoon Goni is causing death and destruction in parts of the country. Tens of thousands of homes have been damaged, and over 16 people in Catanduanes island died when the super typhoon made landfall there.
02.11.20: Afghanistan. Over 22 people were killed by rebels who stormed Kabul University. It took hours before security forces put an end to the attack by killing the three gunmen involved. A regional Islamic State group claimed responsibility for the assault.
08.11.20: Taiwan. The Foreign Ministry expressed "strong regret and dissatisfaction" at not having been invited to a key World Health Organization meeting scheduled for later in the week and due to focus on the COVID-19 pandemic. Taiwan blamed "obstruction" from China for the snub to the global meeting, which is to be held virtually.
10.11.20: Armenia/Azerbaijan. In what Armenian Prime Minister Nikol Pashinyan described as an "unspeakably painful" moment, he announced that his country had signed an agreement with Azerbaijan and Russia to end that conflict that had flared up six weeks ago and resulted in over 1,000 fatalities.
10.11.20: Palestine. Saeb Erekat, a senior adviser to President Abbas and a chief negotiator, has died with Covid-19 in a Jerusalem hospital. He was also the secretary general to the Palestine Liberation Organisation (PLO).
11.11.20: Bahrain. Prime Minister Sheikh Khalifa bin Salman Al Khalifa died in a US hospital, aged 84. King Hamad bin Isa al-Khalifa named crown prince Salman al-Khalifa as the new prime minister.
11.11.20: Hong Kong, China. Pro-democracy lawmakers have resigned en masse after Beijing forced four of their colleagues from their post.
13.11.20: Myanmar. Aung San Suu Kyi's party, the National League for Democracy, has already won 346 of the 412, enough to guarantee its hold on power for another term. This was the nation's second general election since an easing of military rule.
13.11.20. The Philippines. Mudslides caused by torrential rains have engulfed many villages around Manila. The extreme weather had already killed about 40 people.
15.11.20. Asia. The Regional Comprehensive Economic Partnership (RCEP) was launched. It is made up of 10 Southeast Asian countries, as well as South Korea, China, Japan, Australia and New Zealand. The trade deal is a victory for China and will allow it to extend its influence in the region.
30.11.20. Iran. Government sources reported that the weapon used in Friday's 27th killing of nuclear scientist Mohsen Fakhrizadeh was made in Israel. Israel and a local opposition group are suspected of having carried out the assassination.
EUROPE
02.11.20: Austria. Four people were shot dead and several others injured by a gunman in various locations around Vienna. The police eventually tracked and shot the attacker who was identified as a 20-year-old "Islamist terrorist", who had been released from jail before the end of his term last December.
Austrian Chancellor Sebastian Kurz said that the nation was not engaged in a battle between Christians and Muslims, but "between civilisation and barbarism".
05.11.20: Kosovo. President Hashim Thaci, a prominent figure during Kosovo's war of independence, resigned to face charges of war crimes and crimes against humanity at a special court that was set up for the very purpose in The Hague.
04.11.20: Slovenia. After President Trump falsely declared himself the winner of the US election, far-right prime minister Janez Janša immediately sent him his congratulations.
04.11.20: Denmark. Owing to a mutation in the coronavirus that developed in mink farms across the country, the government has decided to cull more than 15 million of the animals. The mutation has already passed on to humans and it may jeopardise the effectiveness of future vaccines.
10.11.20: Vatican City. An internal investigation into sexual abuse has produced a 449-page report that highlight the serious failures of Pope John Paul II and Benedict XVI in relation to allegations of sexual abuse against the former archbishop of Washington, Theodore McCarrick. McCarrick was defrocked last year after a church tribunal found him guilty of sexually abusing minors.
15.11.20: Moldova. Pro-European Maia Sandu is set to become the next president of Moldova and the first female leader of the country, by defeating the incumbent President Igor Dodon.
16.11.20: EU. Hungary and Poland have blocked the European Union budget over a clause that ties funding to the respect of human rights. The package includes €750bn for a COVID-19 recovery fund, which had already been approved, but will now no longer be able to progress via the usual channels. Both countries are currently being investigated by the EU for undermining human rights, the independence of courts, media and non-governmental organisations.
OCEANIA
19.11.20: Australia. A long-awaited report into atrocities by Australian special forces soldiers based in Afghanistan concluded that up to 39 unarmed men and children were callously murdered by soldiers, sometimes as part of initiation rites. Criminal charges have been levied at 19 suspects.
30.11.20. Australia. Prime Minister Scott Morrison demanded an apology from China accusing one of its senior officials of posting a fake image that shows an Australian soldier holding a bloody knife to the throat of an Afghan child.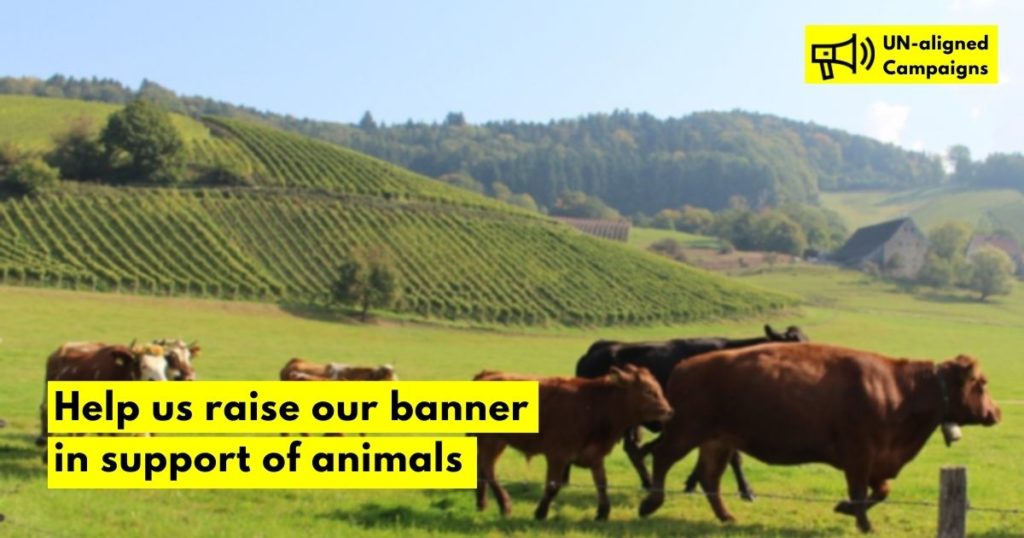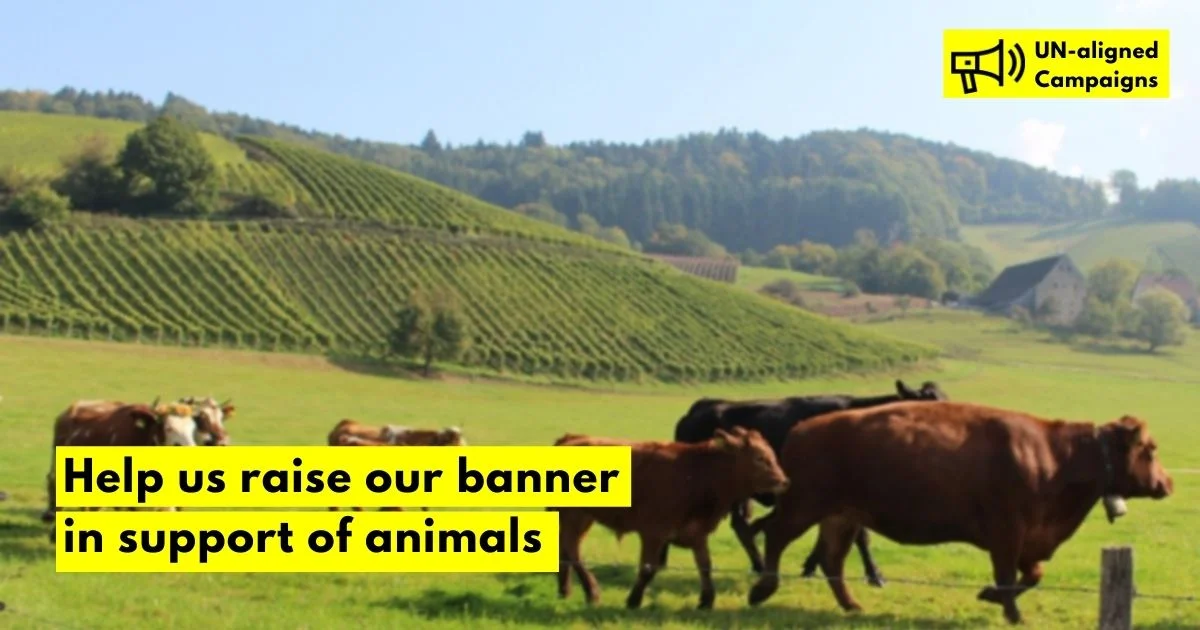 Help us raise our banner in support of animals
Hey members and readers!
We need your assistance for our next publication of The Gordian, which will focus on ANIMAL RIGHTS. Please contribute material or ideas to ensure it will be a vibrant and interesting issue.
Help us raise our banner in support of animals, who cannot speak for themselves other than with their eyes and screams; "words" most people are immune to. You could write an article, tell a story, write a poem, draw a picture… Anything that could add spice to the issue and bring the message home.
Let's rally together on this one and show our joint resolve. Let's work as a team; let's work together!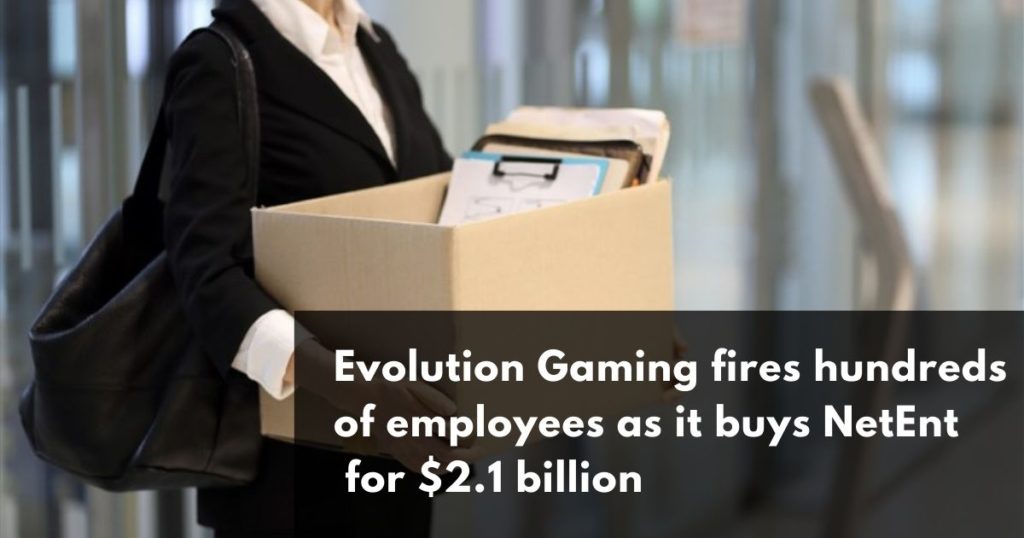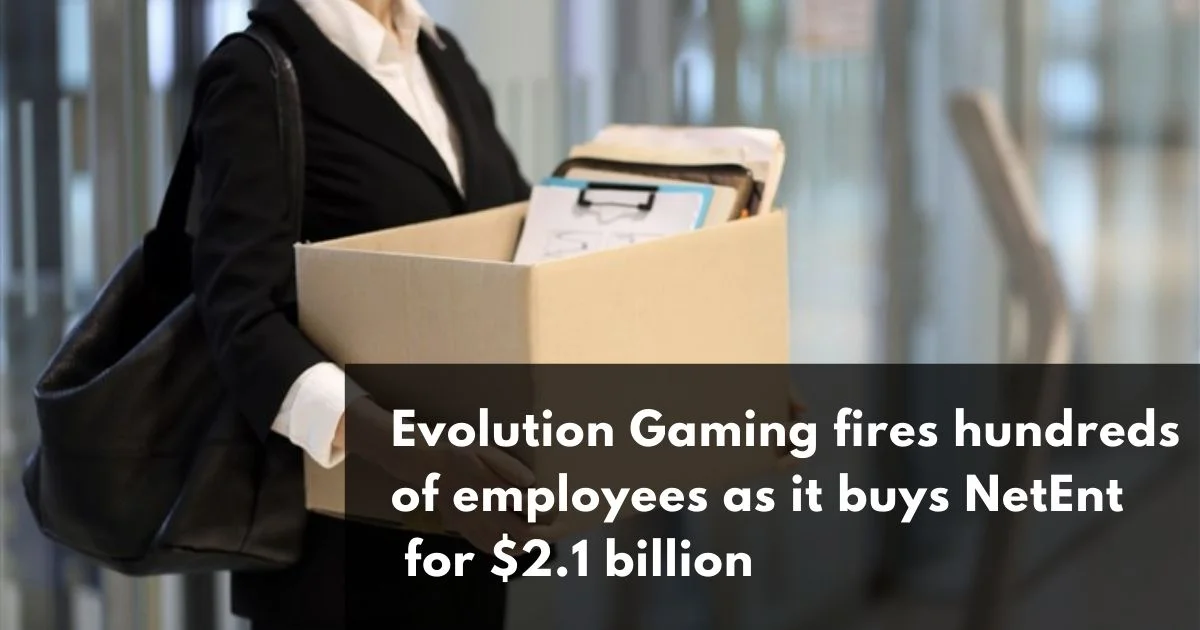 Evolution Gaming fires hundreds of employees as it buys NetEnt for $2.1 billion
By Alex Liberto
The following article, written by Alex Liberto, concerns one of our Maltese members who was a victim of a ruthless mass sacking following the takeover of one company by another. Sadly, the coronavirus has already caused havoc in the jobs market around the world, but if anyone one can suggest what UN-aligned can do to support these people, please let us know.
Another Ugly Side to Capitalism…
Tuesday was the first day of December, the month of merriment and Christmas spirit. The staff at NetEnt were already planning Yuletide activities, trying to balance Covid restrictions with the desire to celebrate. They were unaware that this Christmas would be hijacked by something much more nefarious for them than Covid; the heartless stripping away of their livelihood.
Evolution Gaming recently bought over NetEnt in a $2.1 billion cloak and dagger deal which turned out to be a wolf's agreement in sheep's clothing. It was an agreement that assured that NetEnt staff would categorically not lose their jobs in the transition. However, once the agreement came into effect on the 1st of December, in a sudden swift slash of the sword, the positions of hundreds of dedicated employees were ruthlessly terminated. I know that business is not inclined to charity and that a company takeover involves loss of jobs, but this unannounced firing of hundreds of hard-working people was executed with Machiavellian subterfuge and with a total lack of respect for the staff.
While the employees were at their duty stations, unaware of the deceitful blow they were about to receive, a flustered woman stormed into the workplace and read a callous, stern and barely intelligible statement to the bewildered employees, ordering them to pack up and leave. Ominous security officers suddenly appeared on the scene creating an atmosphere of fear and apprehension. The frowning guards were there to forcibly escort the 'offending' employees immediately out of the premises. Shocked and shaken, the workers, who were absolutely unaware of the coup that was taking place, were in disarray. Some started to cry, some were shouting, others were stunned to silence. No-one had received an email signalling the situation, nor were they given any prior explanation of what was happening. On the contrary, all the employees were given their December rosters and work-schedule right up to the beginning of next year, including New Year shifts. Some had just completed a two-week training course and others were recently relocated from abroad to start their new life in Malta. While this 'normal' day-to-day working life was taking place, Evolution Gaming was scheming behind their backs, surreptitiously planning this insurgency. With a brazen Victorian attitude, they treated the employees like second rate trash. The belligerent cry was: "Pack up and leave the premises, your services are no longer required. This is now our property." As they were forcibly removed from the premises Evolution management brought in champagne and pizza, celebrating in plain sight of the confused NetEnt employees.
The complete lack of respect and empathy for the employees beggars belief. Many had been working there for several years as exemplary members of staff.
I'm sure there are labour laws protecting workers, giving them the right to a pre-emptive chance to look for other jobs. By law Evolution should not be allowed to sack people in this inhumane way. I am not an employment lawyer but I do know that they can't just wantonly get rid of employees when a business is taken over. The transfer of undertakings provisions should apply here under an EU regulation called TUPE (Transfer of Undertakings). This is an important part of our labour law protecting employees whose business is being transferred to another business.
At the end of the day, the employees will not get their jobs back, but they should be entitled to compensation, if only for the shameful and inhumane way they were treated. The fear and degradation these unwitting employees were subjected to was blatantly callous and gratuitous. They deserve our unwavering support.
Evolution has thrown hundreds of dedicated employees in the deep end with no life vests. This despicable modus operandi will inevitably tarnish the reputation of all the gaming industry, which is a pity and certainly unwarranted. I know that there are many gaming companies in Malta that are reputable and serious. If this is the work ethic of 'Evolution' it doesn't portend well for them. The ball is now in the court of the Maltese government: will it protect the rights of its citizens, or will it sit back and watch as greed and corruption continue to take hold of the Islands?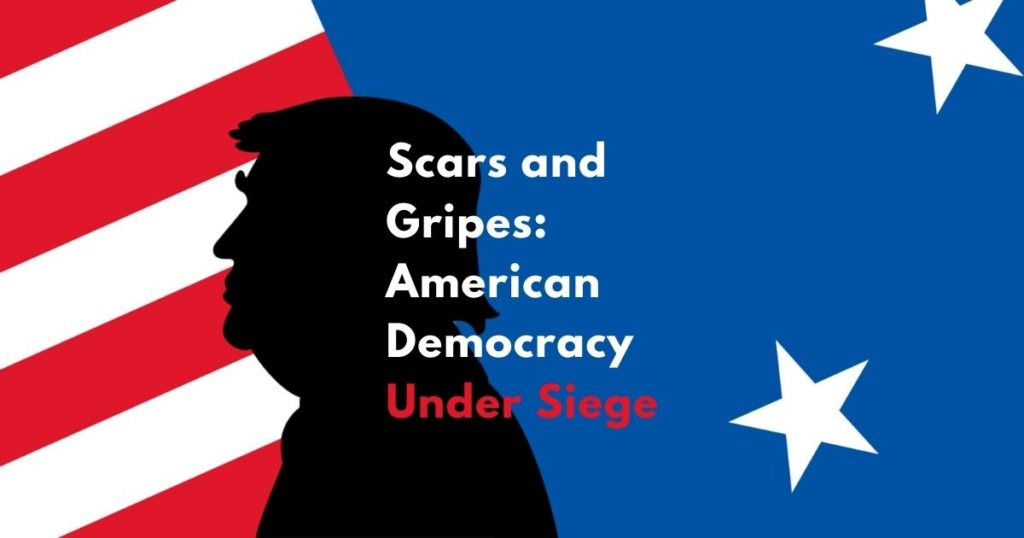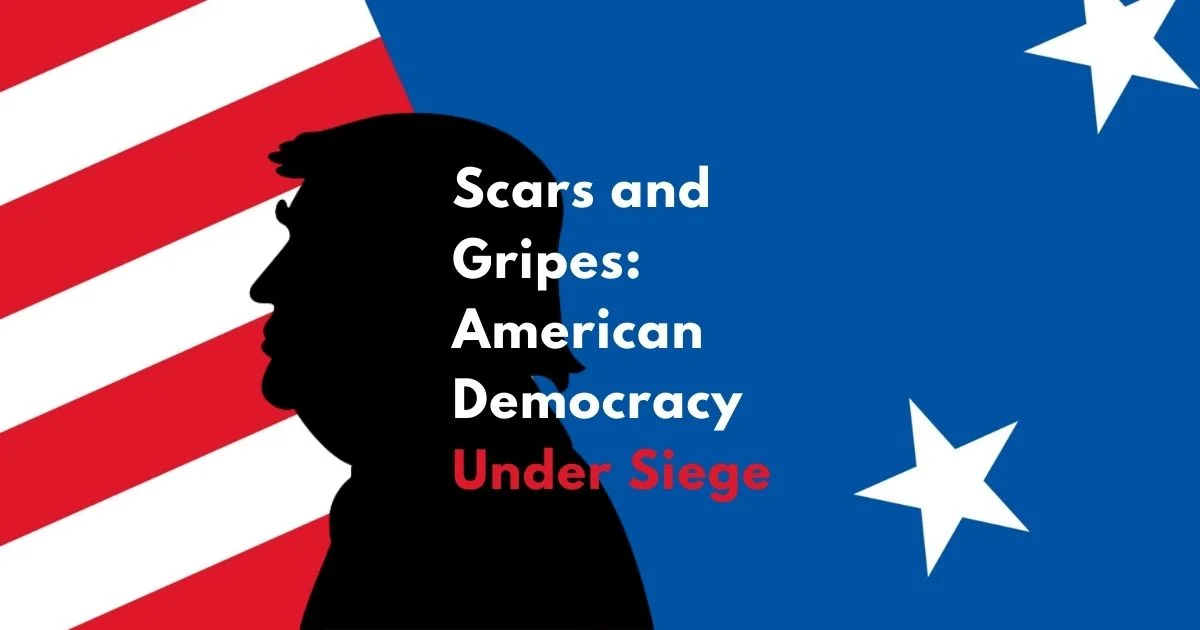 Scars and Gripes: American Democracy Under Siege
By Adrian Liberto
Pitfalls
People rave about democracy, but democracy is not the panacea it is made out to be. It has been described as "two wolves and a sheep deciding what to have for dinner" and in many cases it appears to be just that: a dictatorship of the majority. However, the dangers involved in ditching democracy far outweigh those inherent in its flaws. Winston Churchill had a point when he said: "Democracy is the worst form of government except for all others." The solution, then, may not be in abandoning democracy, but in ensuring that on the one hand, the structures that uphold it are sound and on the other, that citizens are sufficiently educated in order to be able to make informed and reasoned decisions at the ballot box. The US failed on both counts.
Mechanisms of US democracy
This year's US presidential election was a debacle for a number of reasons. Even though Trump's bizarre antics and efforts in undermining democratic values stand out, the system itself is the bigger problem. Here are five of the most serious weaknesses of the US democratic system.
First
The way the votes are attributed in the US makes no reason or rhyme. In the 2000 presidential election, Democrat Al Gore received 543,895 more votes than his rival Republican George W. Bush did, but he nevertheless lost the election. The same scenario unfolded in 2016 when Hillary Clinton won 2.87 million more votes than Donald Trump, but was still beaten to the Whitehouse by the Republican.
The root of the mystery dates back to the early days of the American Constitution which was framed against the backdrop of slavery. The Southern States had roughly the same amount of people as the Northern ones, but about one-third of the population was made up of slaves, who were denied the right to vote. The slaveholding Southerners therefore felt that they would be perpetually disadvantaged with respect to the Northern States in a system in which every vote had the same weighting. The Framers therefore devised the complicated Electoral College system. Basically, every State was given the right to a certain proportion of electors, and though slavery is no longer the driving force behind the allotment, State considerations are.
The electors are party representatives who are elected on trust in order to vote for the Party presidential and vice-presidential candidate, when they convene the month following the elections. In some States electors are bound to their commitment by law (though penalties may not provide sufficient deterrents), but this is not always the case. In 2016, for instance, two "faithless electors" defected from Trump, while five betrayed Clinton. Apart from Maine and Nebraska, all States use a "winner-take-all" method, so if the State has 10 electoral seats and a party wins 60% of the vote, they still win all 10 seats as opposed to 6. At the end of every election, therefore, it is not so much a case of: 'the people have spoken' as a case of: 'the system has spoken'.
Second
In the brief explanation above we have already encountered two instances of inconsistencies between States, namely, laws governing faithless electors and the "winner-takes-all" method. These are not the only ones and States can continue making up their own rules as they go along. During this election, for instance, which was held during the coronavirus pandemic, many postal ballots were cast (particularly by Democrats), however, different States took different approaches on how these should have been counted, with Republican ones having tended towards a policy that left votes uncounted until election day. This led to ridiculous delays, confusion and skewed results at the start of the process that added fuel to Trump's unfounded claims of vote rigging. Whilst it is right and fitting that States within a Federation should make up their own laws, when it comes to the electoral process, such discrepancies only undermine the inviolability of the democratic system.
Third
Julius Nyerere, the first President of Tanzania famously said: "The United States is also a one-party State, but with typical American extravagance, they have two of them." The paradox here lies not so much in the numbers, as the fact that despite the sides being so diametrically opposite, the party at the top often governs like a despot, with little regard for the other side.
The main reason for this is that the checks and balances of the Constitution are not all what they are made out to be. The first three articles of the constitution focus on the separation of powers, dividing government into three branches that are meant to guarantee a balance of power. These are the Executive, led by the President and his team, the Legislative (Congress, divided into the House of Representatives and the Senate) and the Judicial, which consists of the Supreme Court and federal courts.
This division means little in a two-party system when one party holds all the cards. The Republicans have a majority in the Senate and thanks to Trump a double the number of Supreme Court Judges. Such a system could only claim fairness if the government cared about all Americans, rather than just its supporters. As Trump made abundantly clear, fairness did not enter the equation, either in domestic or foreign policy. On most accounts, Trump did exactly as he pleased, with all but a few republican politicians standing up to him when what he was doing was blatantly wrong. A decent democracy should have laws that trigger when injustices are committed. Trump's include hate speech, sacking people for doing their job, intimidating the press, endangering the lives of American citizens and jeopardising our very existence on earth.
Fourth
In an interview in 2015, former president Jimmy Carter stated that the US had become an oligarchy in which "unlimited political bribery" created "a complete subversion of our [the US] political system as a payoff to major contributors." This is a serious indictment, backed by studies into US politics, and it explains why lobby groups, such as the NRA, the Fossils Fuel Lobby and the Israeli or Zionist Lobby, are granted so many privileges by the political elite. As the saying goes: "He who pays the piper calls the tune." We are not talking about a few thousand dollars here, but big bucks. The cost of this election campaign alone, for presidential and congressional candidates, hit a record of almost $14 billion. That is more or less equivalent to the GDP of Madagascar, which is ranked at 129 out of 193 countries in the UN GDP list, or the combined GDP of several poorer countries. Apart from being a slap in the face of democracy, it is also an insult to global priorities such as climate change and hunger.
However, despite the astronomical sums pouring in from donors to the political elite, candidates, including presidential ones, also have to be outrageously wealthy in order to get a foot in the door. Republican senatorial candidates, for instance, self-fund up to 20% of their campaigns. So, as well as being an oligarchy, one can point out that the US is also a plutocracy. This means that as a rule it is the same privileged class that manages to step past the Whitehouse welcome mat. This trend tilts political decisions towards the needs of a certain demographic, which clearly is not the working class American. Of course, being super rich does not automatically preclude one from caring about the issues that concern the average American and certain politicians have taken up their cause, only to be defeated at the ballot box. This brings us to our last point: education.
Fifth
In the US, there is a serious problem of demagogy versus democracy. "Big boys need guns… Immigrants are stealing your jobs… God hates gays…" Such passions are easily aroused by unscrupulous contenders like Trump, and Republicans in particular. Wealthy Republicans are not generally stupid; they know which side their bread is buttered on. However, to ensure the election of a party that focuses on big business, the oligarchs need to convince the masses to vote for them; and what better way than to tap into people's prejudices? McCarthyism is not quite dead in America; in fact, it is alive and well. Socialism is still demonised as anti-American and anti-religious. The scaremongering, however, can only work where education is lacking. Isaac Asimov could not have put it better:
"There is a cult of ignorance in the United States, and there always has been. The strain of anti-intellectualism has been a constant thread winding its way through our political and cultural life, nurtured by the false notion that democracy means that 'my ignorance is just as good as your knowledge.'"
This problem may take generations to solve, but unless more efforts are directed its way it will fester to even more dangerous proportions.
No Magic Wand
There are many more problems with the US political system, such as the President Elect having to wait over two months in order to be inaugurated. Think of the havoc a vindictive man like Trump can cause in that time!
One may rightly ask what should be done to solve these problems. The solutions are simple enough, although implementing them is quite another matter. On the one hand, the American Constitution needs to change in order to ensure that it no longer hampers the democratic process, while on the other the education system needs to start focusing on citizenship and global issues.
Changing the constitution is not a quick fix, especially when a party, or individual members of Congress, feel they may have something to gain from the status quo. Nor does the requirement for a two-thirds majority vote in Congress, which is one way the Constitution could be changed, make reform any easier. Moreover, while Trump's assault on the democratic process may have helped highlight the need for change (though not in the way he intended it), this does not appear to have been enough to spur the government into action. Some commentators feel the next 'Trump' may be considerably worse than this one and sadly that is what it may take to wake politicians up to the serious dangers lurking in the business as usual attitude.
Reforming the education system and curriculum should be less complicated, although this too would require a will to change. It would also necessitate creativity on the part of education boards. Apart from an evident lack of understanding of citizenship and global issues, reformers would also have to explore why such a huge proportion of Americans are so quick to dismiss science, such as that governing climate change or the spread of the coronavirus. A Gallup Poll published last year indicated that 40% of US adults believe in a strict creationist view of human origins, in the sense that God created us in our "present form within roughly the past 10,000 years." This is not religion, this is ignorance.
God Bless America!
America, however, remains an amazing nation; a federation that can boast some of the greatest advancements in so many different fields. Despite Trump's "only America" drive, it is unlikely that a nation with so many talented, outlooking and open minded people will ever implode. It is much more likely that, with time, a purer, deeper and stronger democracy will triumph.
Democracy vs Anarchy: Which One Can help with Creating a United Globe?
By Ariana Yekrangi
Can democracy help with a world order?
Throughout the years, democracy has become a defining characteristic of the West and its politics. This has even developed to a point where we are talking about "exporting" democracy to the non-Western world, falsely assuming, of course, that democracy is a perfect form of governance that enables societies to elect competent leaders through the votes of often uninformed citizens. Also known in Millian philosophy as a "government by decision", democracy is not a procedure by which progress in any sense of the word is made, but rather a procedure by which citizenry views, regardless of what they are, are represented. This poses a clear challenge: as populism has shown in recent times, voters are confronted with simple popular options and complicated unpopular ones. The lack of expertise of voters is a serious issue as the case with Nazism and Fascism demonstrates.
Cultivation is an arduous task, making progress, especially in the field of international relations, even more so. In essence, any prospect of progress requires two key features: patience and consistency. Unfortunately, democracy lacks the latter. When basic principles of governance are not enshrined in constitutions, as they are often not, democracy becomes a great hindrance to stability and continuity, as one government sees it acceptable to reverse the policies or development of the former. The topic of human rights is also not immune to the political swings of left and right. It is often seen that uncomfortable topics such as LGBTQ rights or animal rights are dismissed at the ballot box.
Democracy can help to bring the world together but often through extremely difficult means or for a limited period of time. As the case with the European Union, Soviet Union, United States of America or even the United Kingdom have demonstrated, smaller democratic states can come together for a greater good while, at the same time, prospering as a union. Such historical instances of nationstates uniting through a democratic system often take a long time, are not permanent and are geographically limited.
Efforts of ambitious institutions such as the United Nations who have attempted to exceed the aforementioned geographical as well as size limitations of a union through the democratic process have also failed miserably. While being hijacked and tyrannically led by the five permanent members of the UN Security Council, the United Nations still has the audacity to pride itself in having a democratic platform.
In the context of international diplomacy, democracy also falls short of coaction between nationstates. As an example, if we were to consider multilateralism as a miniature version of collaboration within a united world, democracy can barely be considered successful. This is because countries often tend to see more benefit in prioritising their own interests over the desperately needed requirements of a struggling world inhabited by their comrades, brothers or sisters.
Brexit, the rise in world hunger, climate change, the problem with Israel all are stark failures in multilateralism between democratic institutions.
How democracy can help with a united world:
Democracy is an equaliser whereby it can elect candidates regardless of their wealth, social status or ethnicity.
Much like human needs, democracy too, demands an evolving system for it to function properly. This can facilitate the relevance of laws.
States that have joined the world union through a democratic system have done so with the will of a nation. This can assure maximum participation in political affairs.
Some problems with democracy:
Wrongly assumes the majority knows best, or even when it doesn't, it can have its way anyway.
It is a hindrance to continuity: participation in a union will depend on the continued consent of the participant nations states.
Requires educated and enlightened citizens.
Change within a democratic state is slow and often impossible.
Can anarchism help with a world order?
Although many know anarchism to be synonymous with "chaos" or a "mayhem on the streets", at its basic level Anarchism simply refers to the absence of a central governing authority, a scenario under which a nation or state cannot operate. For this reason, anarchist countries are often considered stateless.
If you are excited about the abolition of a pantomime parliament/senate of pretending socialists versus robber barons, then keep reading because anarchism has a lot more to promise.
What would an anarchist dystopia look like?
Proposing anarchism as a means to unite the globe is almost like removing the issue completely. Before we would ask: "how can we bring democratically elected governments together to create a unified world". Well after having removed "democratically elected" and "governments" from that sentence, the world is already united. In this dystopian scenario parishes, or "fiefdoms" as they are called, can support each other locally or even internationally without any limitation of a centralised government. Trade, education and health care would continue as normal but now state socialism will no longer be an alternative to the undemocratic injustices created by free-market capitalism.
While the lack of a centralised government or authority may seem frightening, we must remember that humans have actually spent far longer living without the state than they have with it. Moreover, anarchists argue that an anarchist society would be not less, but more ordered as its political theory promotes organisation from the bottom up with the federation of the self-governed entities, as opposed to order being imposed from the top down upon resisting individuals or groups.
There should be more discussion of the politics of anarchism and its variants. Like many groups advocating collective ownership and local political power, political ideologies of anarchism have been simply undermined by those who use the name to further mob-tactics and bullying.
Although anarchism is in no way a new phenomenon and it can be traced back to ancient history, anarchy in our current globalised societies will remain an alien concept.
As the name of the UN-aligned magazine The Gordian (knot) suggests, we are great believers in thinking outside the box. Maybe, just maybe, anarchism or at least some form of it, can present a solution to the problem of how to unify our planet under principles of shared humanity. Please click here to learn more about the basics of anarchism.
How anarchy could help with the creation of a united world:
As no nation states exist, the participation of individual states is no longer needed.
Changes in "legislation" – in whatever form they may exist within an anarchist society – would be quick and fast.
An anarchist society can address some serious shortcomings of neoliberalism.
Some problems with anarchy:
Current research about anarchist societies within our globalised and inter-connected world is limited.
Because having a state in this age is seen as a must, an anarchist society can be left isolated.
Our environmental problems would not be solved.
Scheming gurus may take up leadership in anarchist societies at some point.
Conclusion
As of December 2020, the world is a mess. It is divided more than ever before, by the hands of exclusive territories and political states, who see territory as their god-given property.
Even though decades have passed after the foundation of the League of Nations and its successor, the United Nations, there are to date no organisations or international entities that have managed to unite our globe.
Using UN-aligned we try to bring the world together. To, once again, repeat our motto, UN-aligned intends to unite our globe through the principles of a shared humanity and planet.
If you have any thoughts or suggestions about how UN-aligned can achieve this noble goal, please write to us. We would be happy to publish your thoughts or comments as a response to this piece.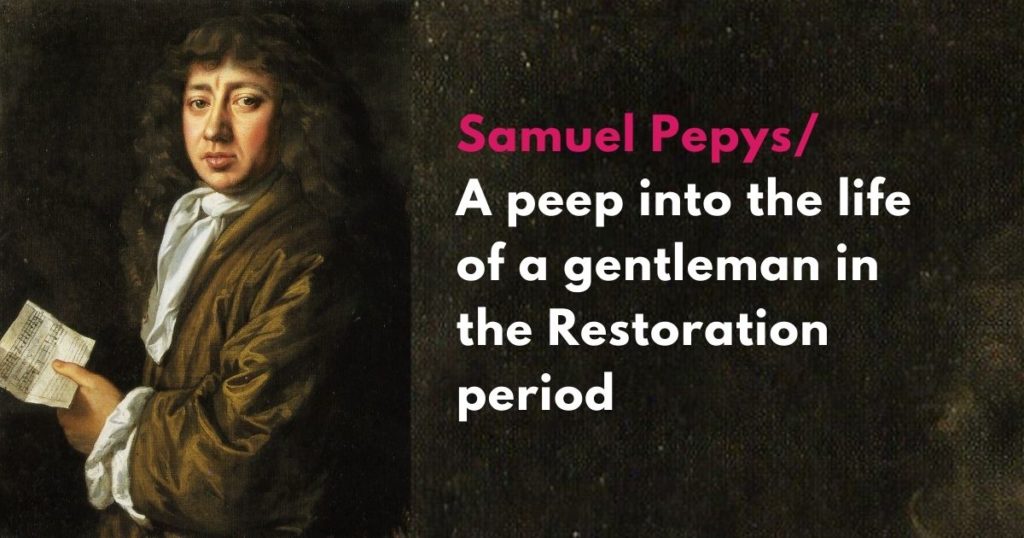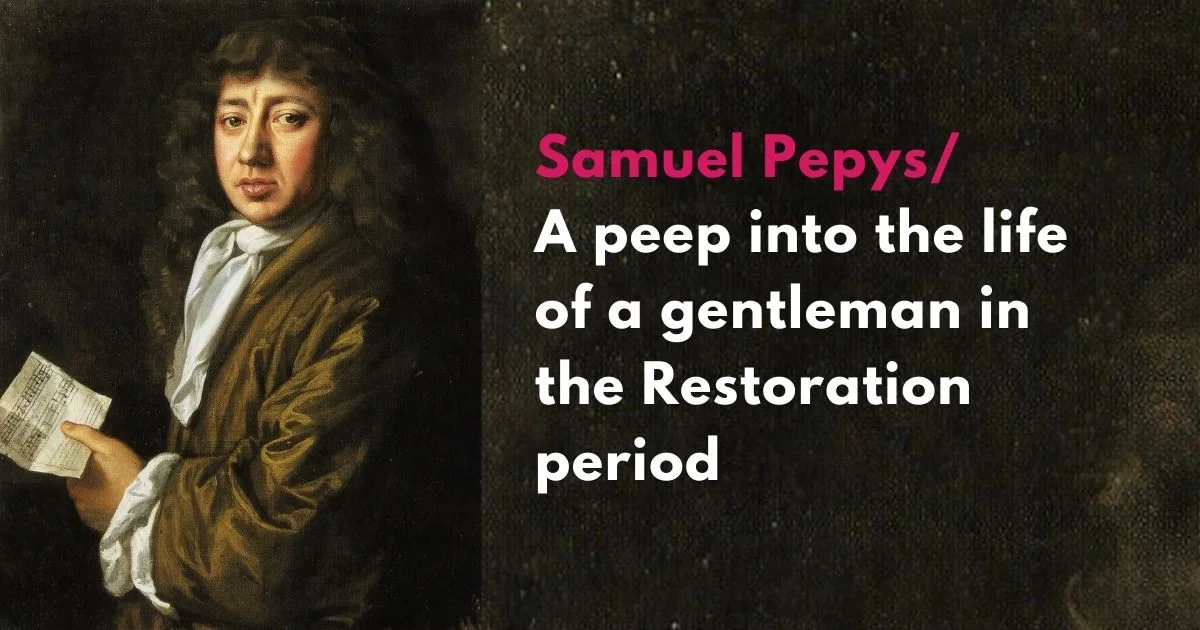 A peep into the life of a gentleman in the Restoration period
By Alex Liberto
We cannot speak of a literary career for Samuel Pepys (1633 -1703), since he wrote predominantly for his own private reading. He is known for his diary which was written in a special code (Shelton's system of tachygraphy) and was not meant to have been deciphered and read by others. This naturally makes his account of life during the Restoration period free from prejudice and all the more authentic.
The diary of Pepys is of paramount importance since it illustrates an informative and unique picture of Restoration life. It is a stunning self-portrait of the middle-class gentleman whose social position exemplifies the Restoration years of readjustment.
Considering that the author was under the impression that no one would ever read his writing, his first-hand account revealed a very stark picture of late 17th century society. A society that was then attempting to shake off the fetters of Puritan restraint, sometimes with extravagant exaggerations and other times with a confused sense of disorientation.
Let's look at Christmas celebrations in the Pepys household for example. First of all, it is important to remember that the Puritan Commonwealth was in power in England from 1649 when King Charles I was executed after losing the Civil War (1642–1646), to 1660 when Charles II was brought to the throne and monarchy restored. During those bleak Puritan years, legislation was passed abolishing Christmas and other holidays:
Forasmuch as the feast of the nativity of Christ, Easter, Whitsuntide, and other festivals, commonly called holy-days, have been heretofore superstitiously used and observed; be it ordained, that the said feasts, and all other festivals, commonly called holy-days, be no longer observed as festivals; any law, statute, custom, constitution, or canon, to the contrary in anywise not withstanding.
After the restoration of the monarchy, it was not easy to return to normal. England was left in disarray and the execution of King Charles I had been a traumatic event in a country that thrived on tradition and royal institution. Christmas took some time to be 'restored' to its festive tradition. Christmas in Pepys's diary reflected this lack of celebration and while featuring mid-week church going, the 25th of December was an essentially unremarkable day. Christmas days in most middle-class households were celebrated with a special lunch, usually attended by family and friends. The meal often included chicken and plum porridge, with the inevitable addition of seasonal mince pies:
I sent for a mince-pie abroad, my wife not being
well enough to make any herself…
Wine and drinks were also an important part of the Christmas lunch. Pepys and his guests would drink, as he put it, "plenty of good wine of my owne"
There were also several objective events that dampened the cheer of traditional festivities. Two of the most impactful were the spreading of the deadly plague in 1665 and the great fire of London in 1666. Both events were described by Pepys in his diary with the candour and disinterest that no historian or contemporary journalist would ever be able to achieve.
The peak of the plague hit London in the summer of 1665. Pepys' description in his diary is all too familiar for us today, as we live through our own deadly pandemic. His first mention was in April 1665:
Great fears of the Sickenesse here in the City,
it being said that two or three houses are already shut up.
God preserve us all.
By August his diary entries are about a fully fledged deadly disease that has killed a multitude of people:
The streets mighty empty all the way now, even in London, which is a sad sight. … poor Will that used to sell us ale at the Halldoor—his wife and three children dead, all I think in a day.
By then, the only care in the world and topic of conversation was the plague and the death it was reaping. As we talk about our own Covid-19 nightmare today, the people in London spoke about their tragedy. This is what Pepys wrote in his diary on August 30, 1665.
But Lord, how everybody's looks and discourse in the street is of death and nothing else, and few people going up and down, that the town is like a place distressed—and forsaken.
By October, the devastation described in his entries seems to be complete. Those people, who today would be referred to as our 'frontliners', were all dead. The scenes in London were apocalyptic:
But Lord, how empty the streets are, and melancholy, so many poor sick people in the streets, full of sores, and so many sad stories overheard as I walk, everybody talking of this dead, and that man sick, and so many in this place, and so many in that. And they tell me that in Westminster there is never a physitian, and but one apothecary left, all being dead—but that there are great hopes of a great decrease this week: God send it.
The force of the plague began to dwindle thanks to the cold winter that followed. However, the following year brought on yet another tragic event, albeit nowhere near as deadly; The Great Fire of London.
Pepys was a first-hand eyewitness of the fire. He vividly described how the fire consumed London only a year after the city had been devastated by the plague. In September 1666 he wrote:
We staid till, it being darkish, we saw the fire as only one entire arch of fire from this to the other side the bridge, and in a bow up the hill for an arch of above a mile long: it made me weep to see it. The churches, houses, and all on fire and flaming at once; and a horrid noise the flames made, and the cracking of houses at their ruins.
An entry by Pepys that would never have been recorded in factual annals, is the touching picture of the birds flying over their burning nests. They refused to leave their young and sacrificed their own lives to keep flying over their fledglings in painful watch:
…the poor pigeons, I perceive, were loth to leave their houses, but hovered about the windows and balconies till they were, some of them burned, their wings, and fell down.
Pepys also describes the sad lot of an unlucky cat that was caught up in that inferno:
… a poor cat taken out of a hole in the chimney, joining to the wall of the Exchange, with the hair all burned off the body, yet alive.
King Charles II's attempt to stop the fire spreading was also recorded in Pepys's diary. He described how several houses were pulled down and others blown up using gunpowder. The fire was finally successfully put out on the 6th September, after having burned for five long days. London was left in ruins and needed widespread re-building with over 13,000 houses and 87 churches destroyed.
Thanks to the diary of Samuel Pepys, which covered the years from 1660 to 1669, we travelled back to the past and glimpsed into a society that was attempting to readjust to a new social order in the midst of calamitous events.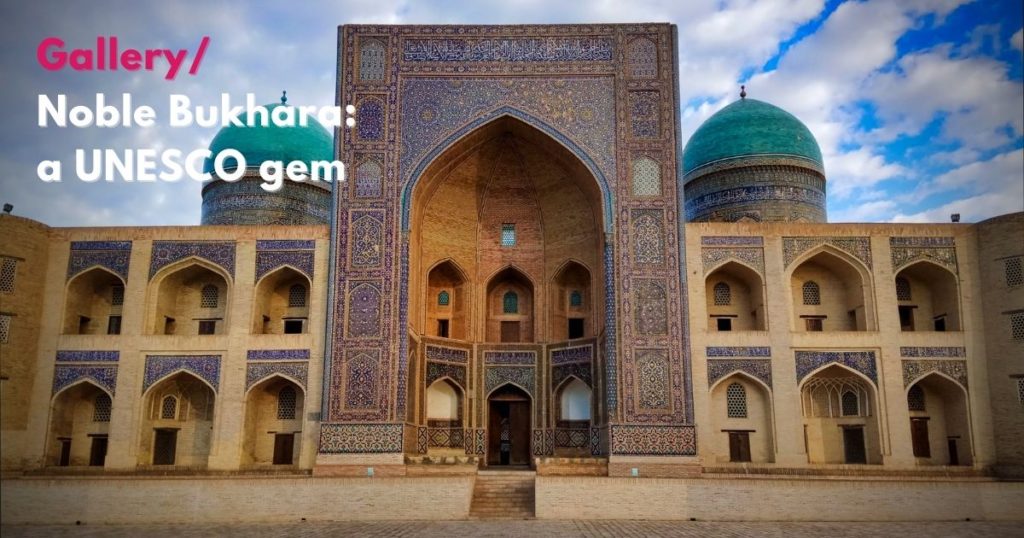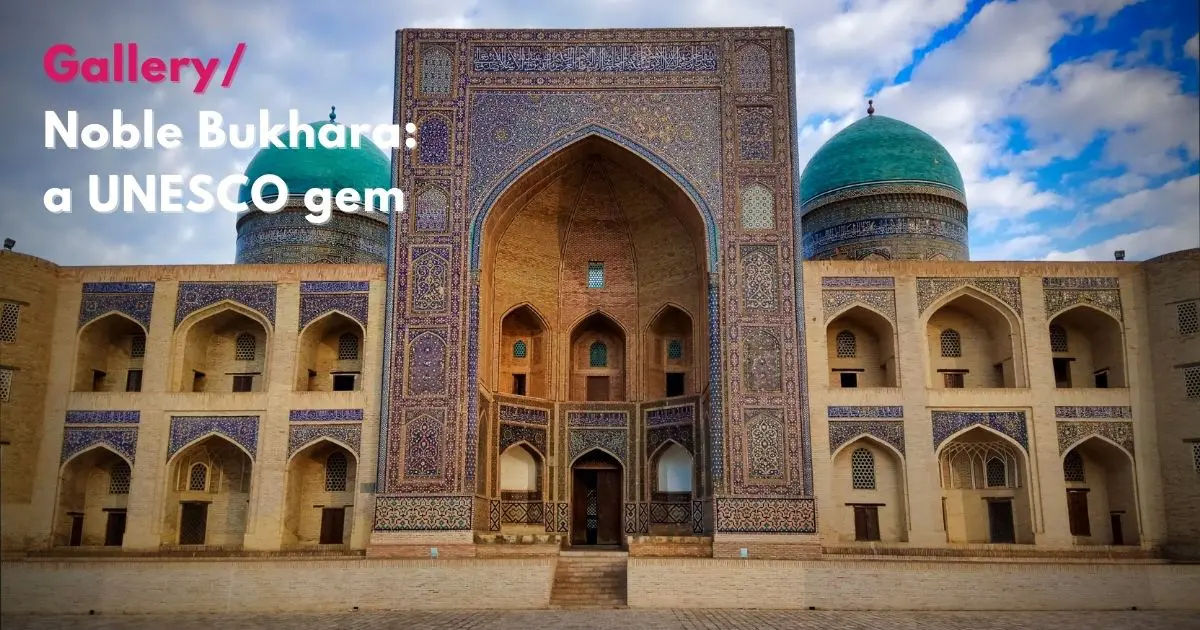 The Noble Bukhara: A UNESCO Gem
By Adrian Liberto
Did you know that you can publish your pictures on UN-aligned? Contact us with your offer.
Democracy is good and all, but how much do you actually know about it?
Hope you enjoyed this issue. Have a lovely week! 🌹