UN-aligned Photo Competition Announcement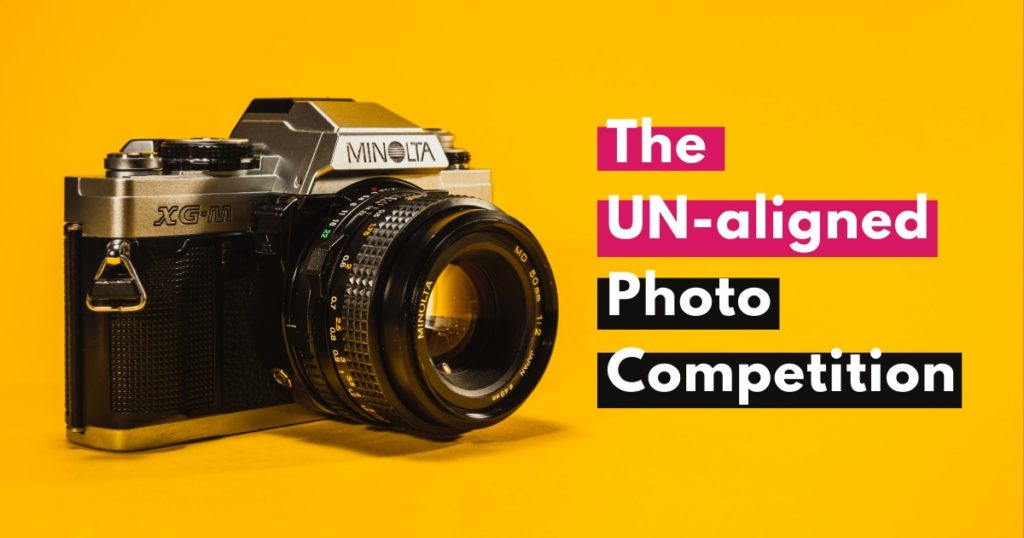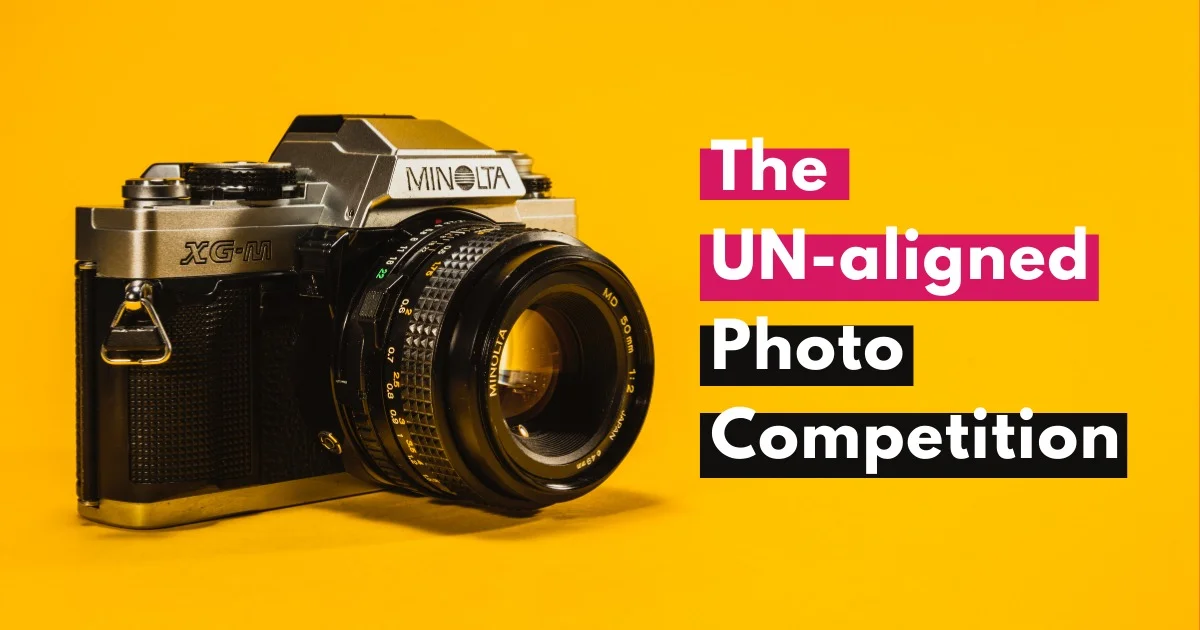 UN-aligned is holding its first photo competition from today 7th October 2020 to 15th of November 2020.
The goal of this competition is to visually and creatively portray UN-aligned's Manifesto. The competition aims to highlight the crucial link between human rights, the environment, animal welfare and the health of our ecosystem.
The jury, which is composed of professional photographers, will be looking in particular for creative photos that successfully illustrate the articles of the manifesto. You may look for inspiration in our Manifesto here.
Please note, copyright of any images entered into the competition remains with the photographer, but we reserve the right to use them on social media or for marketing purposes.
Entrants retain the right freely to use their photos and may at any time revoke the non-exclusive rights that they have granted to UN-aligned by sending a letter, dated and signed by entrants (who retain the literary and artistic rights), using a courier service with tracking and delivery against signature, to our address. Read more about this in the rules of the competition.
Letter to the Arab League and the Organisation of Islamic Cooperation: take immediate action to counter discriminatory practices against LGBTQ individuals.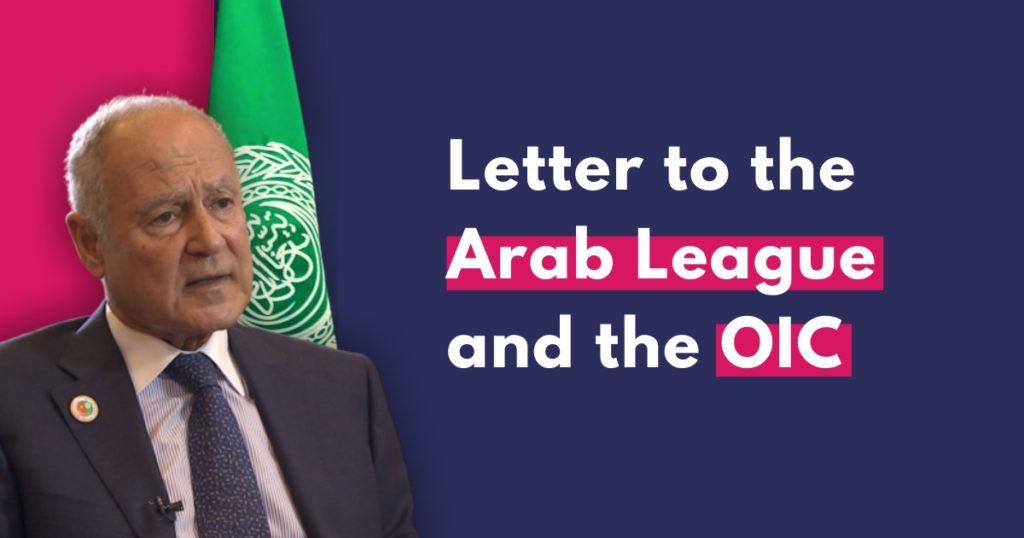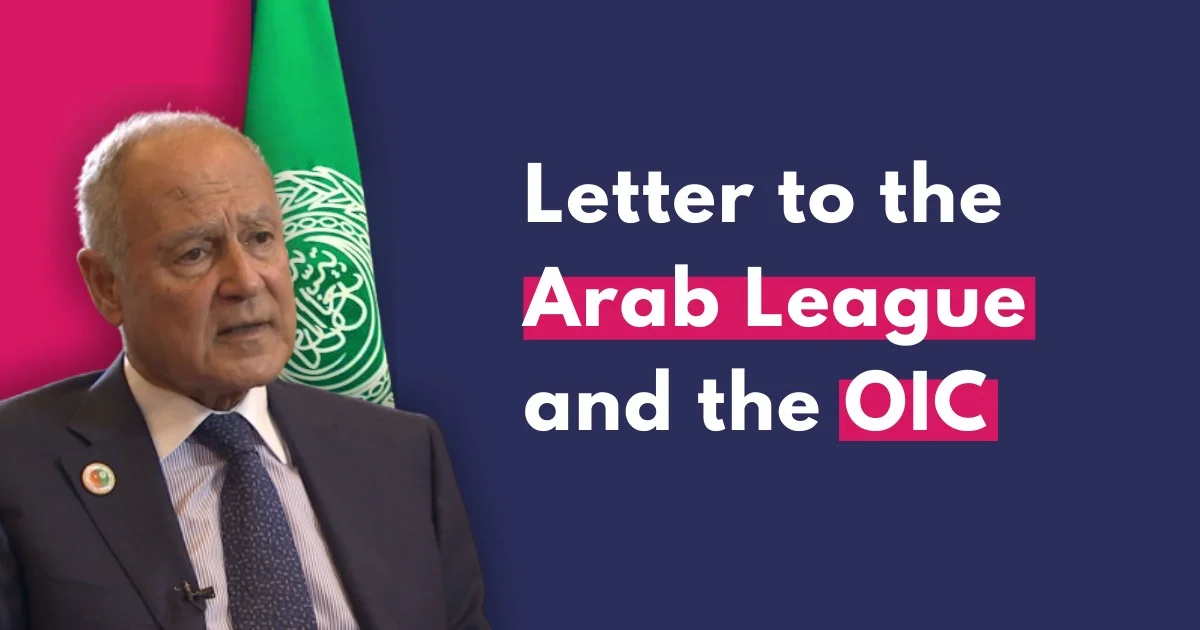 Letter dated 30 September 2020 from UN-aligned to the representatives of the Arab League and the Organisation of Islamic Cooperation.
As a cofounder of UN-aligned, and representative of the organisation, I am writing to request that, in the name of human rights and international justice, you take immediate action to review your policy at the United Nations of blocking legislation, and other positive moves, to counter violence and discriminatory practices against individuals based on their sexual orientation and gender identity.
Islam, like most religions, has evolved, and continues to evolve, with time; just as humankind does. Nevertheless, those who do not wish to change have no right to impose their outdated views on others. In the words of Barack Obama: "Religious freedom doesn't mean you can force others to live by your own beliefs." As long as a person is not harming anyone else, he or she should not be victimised. This premise is essential if harmony is to flourish on earth.
Moreover, by choosing violence over the rights of adults to choose how to live their lives, you are in no way honouring your religion, but demeaning its true spirit by allying yourselves to hatred and persecution. The consequences of homophobia and similar prejudices often lead to cruelty, aggression, murder and suicide. Righteousness seeks to rid the world of suffering, not add to it.
UN-aligned came to existence because of the monumental failures of the United Nations, particularly those relating to a dereliction of duty that is rooted in the self-interest of the permanent members of the Security Council. As long as national and religious concerns are prioritised over peace and justice, progress and wellbeing will be disadvantaged. Our members, many of whom are from Muslim majority nations, oppose prejudice and oppression in all its forms and they would like to believe that both the Arab League and the Organisation of Islamic Cooperation are part of the solution rather than being part of the problem.
This plea will be published in the next issue of The Gordian, which is the UN-aligned monthly magazine. We would appreciate a reply and this too will be published, on receipt, so that our members and readers can receive an accurate update on your position regarding LGBT rights.
Thank you for your attention.
Adrian Liberto
UN-aligned Cofounder and Coordinator
If you feel strongly about an issue and would like to confront it with the full support and backing of UN-aligned, please let us know. Also, help us increase the impact of our campaigns by inviting like minded people to join UN-aligned as members. The bigger we become, the further will our voice travel and therefore the more we will be able to achieve.
What you may have missed September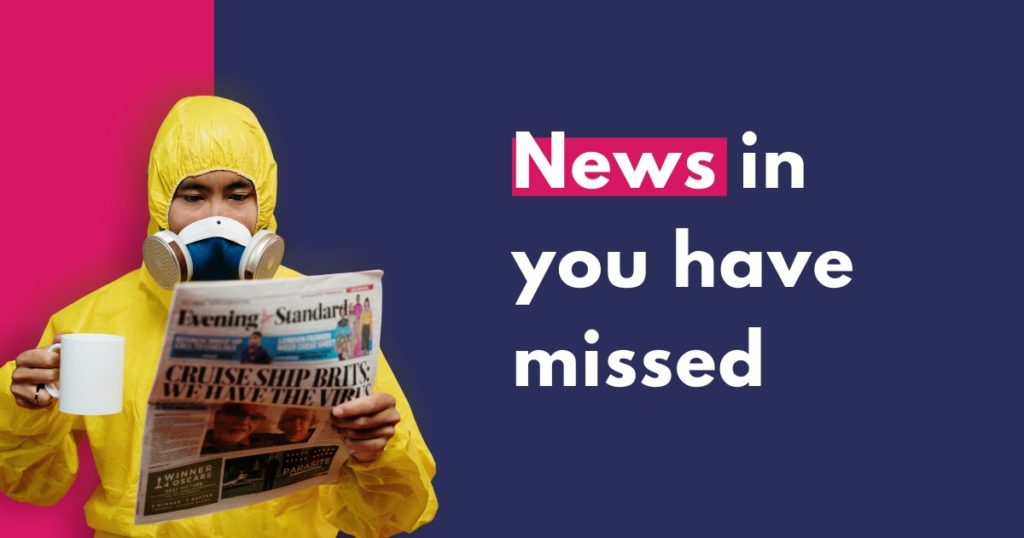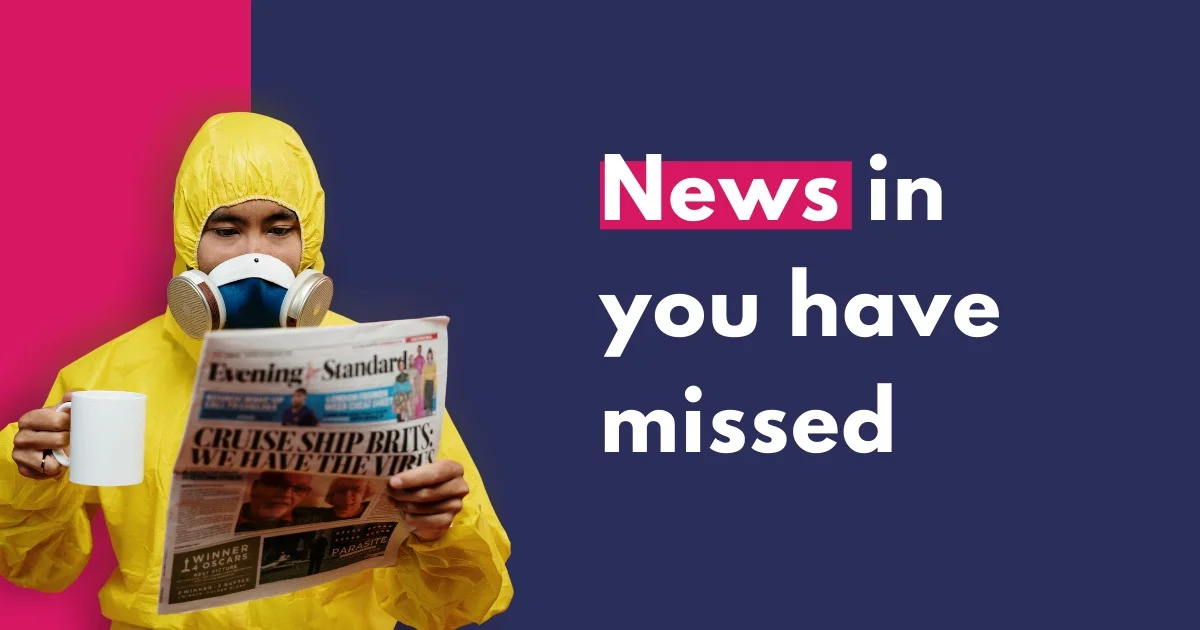 AMERICAS
01.09.20: USA. Secretary of State Mike Pompeo said that he aimed to shut down all Chinese Confucius Institute cultural centres on U.S. university campuses as he asserted that they were recruiting grounds "spies and collaborators."
01.09.20: USA. President Trump ignored pleas to refrain from making a volatile situation worse by touring Wisconsin in the wake of protests. The day before the visit, Trump defended the 17-year-old youth who fatally shot two protesters in Wisconsin the previous week, claiming he acted in self-defence.
04.09.20: Jamaica. Prime Minister Andrew Holness pledged to do what was necessary to restore voters' faith in the electoral system after his governing party won a landslide victory that was marked by a low turnout.
10.09.20: Colombia. The death at the hands of the police of Javier Humberto Ordonez, a 46-year-old lawyer and father of two, after being repeatedly shocked with a stun gun, led to deadly riots that left at least seven dead and many wounded. He was accused of violating social distancing rules when a dispute with the police occurred.
16.09.20: Barbados. Prime Minister Mia Mottley announced that Queen Elizabeth II would be dropped as its head of state by November 2021 and that the Caribbean nation would become a republic. She declared that the time had come to put the island's "colonial past" behind.
18.09.20: USA. The second woman to serve on the Supreme Court and a pioneering advocate for human rights, Ruth Bader Ginsburg, died in Washington aged 87.
21.09.20: Peru. President Martín Vizcarra was spared impeachment after a vote by parliament on his alleged corruption and the obstruction of justice. The country is in the grip of a major economic crisis exacerbated by one of the world's worst COVID-19 outbreaks.
24.09.20: USA. The Senate unanimously passed an unprecedented resolution reaffirming its commitment to a peaceful transition of power. The move was in response to President Trump's statement that he would refuse to do so if he lost the November election.
26.09.20: USA. Joe Biden has called President Trump's move to replace Supreme Court Justice Ruth Bader Ginsburg who died on September 18, before the presidential election, an "abuse of power". Trump nevertheless announced his nomination of conservative Judge Amy Coney Barrett, whose addition to the court would shift the Court even more dramatically to the right, with a 6-3 conservative majority.
ASIA
01.09.20: Lebanon. French President Emmanuel Macron threatened to withhold financial aid unless Lebanese politicians started implementing meaningful reforms. France has already managed to persuade the leading political parties to agree on a new, progressive prime minister, Mustapha Adib.
11.09.20: Israel/Bahrain. President Trump announced "a historic breakthrough" as King Hamad bin Isa Al Khalifa of Bahrain and Israeli Prime Minister Benjamin Netanyahu agreed to establish full diplomatic relations.
16.09.20: Japan. Yoshihide Suga has been chosen by parliament to replace prime minister Shinzo Abe who resigned last month for health reasons.
26.09.20: Lebanon. Mustapha Adib, who had been chosen to become the new Prime Minister, resigned after having failed to form a viable government.
27.09.20: China. Over 16 employees of a coal mine near the city of Chongqing died of carbon monoxide poisoning after a conveyor belt caught fire. Authorities immediately launched an investigation into the accident.
27.09.20: Armenia/Azerbaijan. Several civilians were killed as well as over 16 soldiers in a flareup of hostilities in the Armenian-backed Nagorno-Karabakh enclave, which broke away from Azerbaijan after the collapse of the Soviet Union in 1991. Despite a 1994 ceasefire agreement between Azerbaijan and Armenia, tensions have remained high.
EUROPE
02.09.20: Slovakia. Marian Kocner, the business man accused of the murder of investigative journalist Jan Kuciak and his fiancée in February 2018, was acquitted of involvement in the murder due to insufficient evidence. Kuciak was writing about corruption involving the political and business elite at the time of his assassination and although a soldier had been sentenced for confessing to the shooting, the verdict sparked angry protests as it was clear that the orders came from senior political and business figures.
03.09.20: Montenegro. President, Milo Djukanovic, conceded that his pro-Western party, which had been in power for about three decades, was defeated, owing to the likelihood that a three-way political alliance would be able to form the next government. The new coalition committed to pursuing the nation's bid to join the European Union.
04.09.20: Serbia and Kosovo. Israel scored a double victory as Kosovo agreed to recognise the Jewish state, while Serbia said it would move its embassy to Jerusalem from Tel Aviv. Muslim-majority Kosovo also pledged to set up its embassy in Jerusalem in exchange for Israeli recognition. The deal between the Balkan rivals and Israel was brokered by the US.
08.09.20: Greece. Following a devastating fire in Lesbos that destroyed the Moria Camp for refugees and migrants, the government agreed to send three ships to help house the thousands left without shelter. Conditions at Moria were said to be so atrocious that the fire was believed to have been started by some of the residents themselves.
22.09.20: Italy. The constitutional referendum concerning the cutting back of parliamentary representatives resulted in a high turnout, with almost 70% of voters opting for the reduction. The changes should be in place in time for the next general election.
23.09.20: EU. The Commission proposed a new Pact on Migration and Asylum that would allow states to opt out of taking certain quotas of petitioners in exchange for other tasks such as repatriation of rejected applicants.
24.09.20: Belarus/EU. The European Union announced that it did not recognise Alexander Lukashenko as the legitimate president of Belarus as his nomination was not endorsed by the people.
AFRICA
05.09.20: Sudan. A national state of emergency for three months was declared following record floods that cost the lives of almost 100 people so far this year.
11.09.20: DR Congo. About 50 people are feared dead following the collapse of a gold mine near Kamituga town, in the east of the country. The mine had been weakened by torrential rains.
15.09.20: Algeria. An appeal court in Algiers sentenced journalist Khaled Drareni to two years in prison over his coverage of the Hirak protest movement. Amnesty International described the sentence as "a mockery of justice."
15.09.20: Libya. At least 24 refugees died when their boat capsized off the Mediterranean coast. Over 400 such deaths have been recorded so far this year.
16.09.20: Libya. UN-recognised Prime Minister, Fayez al Sarraj, made a surprise announcement that he would be stepping down in October. The move is likely to destabilise the war-torn country even further.
Zombie Democracy and Loveless Religion
By Adrian Liberto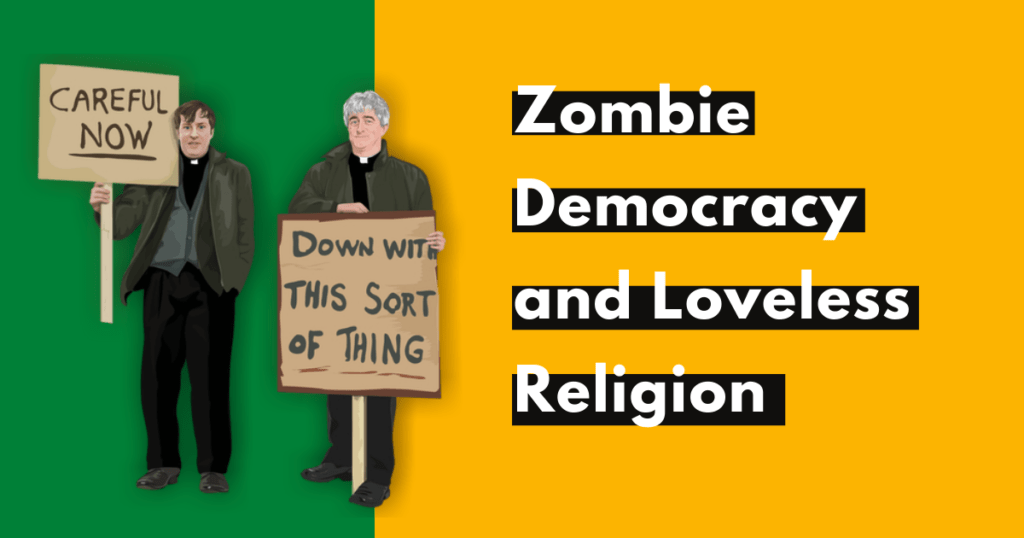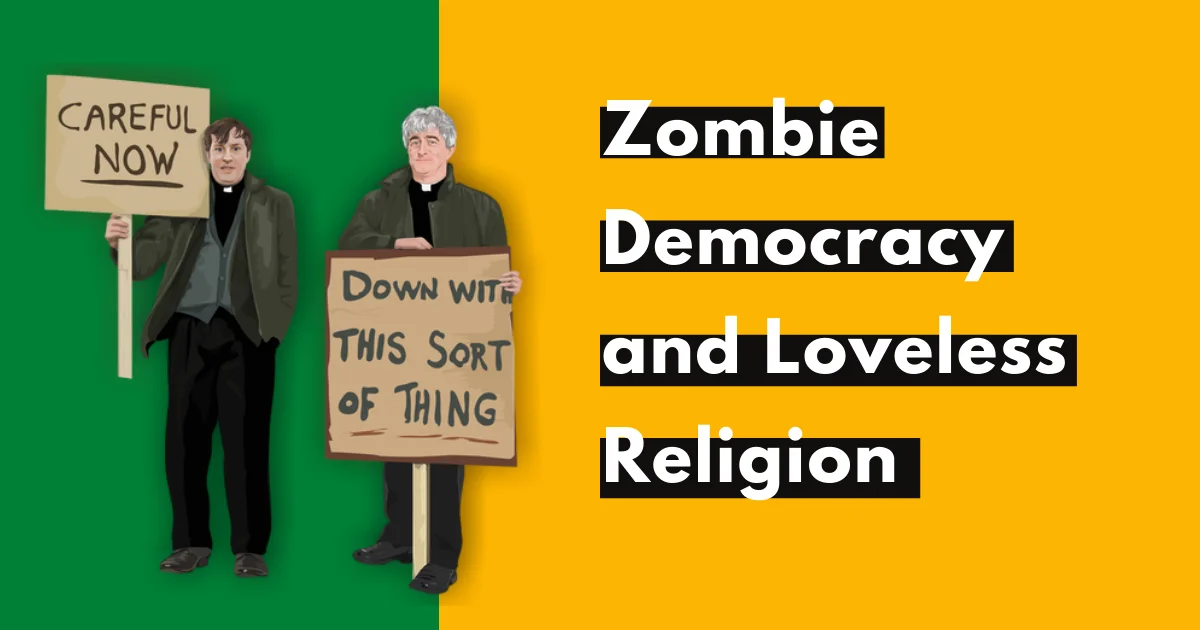 Hiding behind democracy
Any lover of democracy would be justified in feeling a sense of alarm when faced with such statements as "an assault on democracy…" and "a direct political attack against the democratically elected government…", but as the Bard of Avon put it: "The devil can cite Scripture for his purpose." The above two quotes come from Polish Justice Minister Zbigniew Ziobro and Hungarian Prime Minister Viktor Orban, respectively. They are directed against the EU presidency for calling their countries to task for their deteriorating record on human rights. Ursula Von der Leyen, the President of the European Commission, and her Vice President, Vera Jourova, understand the true meaning of democracy and were not intimidated by the remarks.
It feels as though the EU is finally becoming more confident in challenging oppressive governments and making moves to penalise them via the diversion of funding streams. Of course, there is still a long way to go and part of the problem is related to the structure of the organisation and to the self-interest of some of its members. The delay in imposing sanctions on the Belarus regime is a case in point: the move was vetoed by Cyprus in order to shift the attention to its own problems with Turkey. This selfish move allowed other parliaments, such as those of the UK and Canada, to get in on the act more promptly and thus shame the EU for its tardiness. Such issues are similar to the ones that plague the United Nations, although to a lesser degree. Nevertheless, unlike the UN, the EU seems more determined to make the necessary changes to improve its performance.
Orban was outraged because Jourova accused him of "building a sick democracy", while the Polish government was incensed at Von der Leyen's State of the Union speech that shamed it for its reprehensible homophobic position. The President of the European Commission did not mention Poland by name, but the allusion was unequivocal:
"Honourable Members, I will not rest when it comes to building a Union of equality. A Union where you can be who you are and love who [sic] you want – without fear of recrimination or discrimination. Because being yourself is not your ideology. It's your identity. And no one can ever take it away. So I want to be crystal clear – LGBTQI-free zones are humanity free zones. And they have no place in our Union. And to make sure that we support the whole community, the Commission will soon put forward a strategy to strengthen LGBTQI rights."
The establishment of LGBTQI-free zones is exactly what is happening in Poland. So the "assault on democracy by the European elites" was actually an assault on institutionalised bigotry and persecution.
Hiding behind religion and tradition
Religion also, is all too often used as a cloak to hide lethal daggers. Afterall, Poland's anti-LGBTQI stance is rooted in its Christianity, as is Uganda's; and the same goes for those Islamic states that use religion as an excuse to persecute people because of their sexual orientation or gender identity. Nonetheless, it does not have to be so. Same-sex marriage, for instance, is legal in some of the most traditionally religious countries of Europe, including Ireland, Portugal, Spain and Malta.
Of course, religion and tradition affect a range of issues and can condone a multitude of sins, besides homophobia, such as the abuse and slaughter of animals, genital mutilation of children (yes, including circumcision) and the oppression of women. Here too, attitudes can change and move to more enlightened ones. However, silence changes nothing. We need to have the courage to speak out. Diplomacy, religion and tradition can no longer be used as an excuse to kowtow to abuse. During the first EU-Arab League Summit in Egypt in February of last year, Xavier Bettel, the Prime Minister of Luxembourg, shocked delegates by pointing out that he could be legally killed or imprisoned in many of the represented countries. His crime? Mr. Bettel is married to Mr. Gauthier Destenay, an architect from Belgium. Bettel's remarks may not have been the most diplomatic, just as Von der Leyen's and Jourova's may not have been, but they are without doubt what is needed if bigotry and oppression are to be defeated.
Why We Misgender People
By Aryan Yekrangi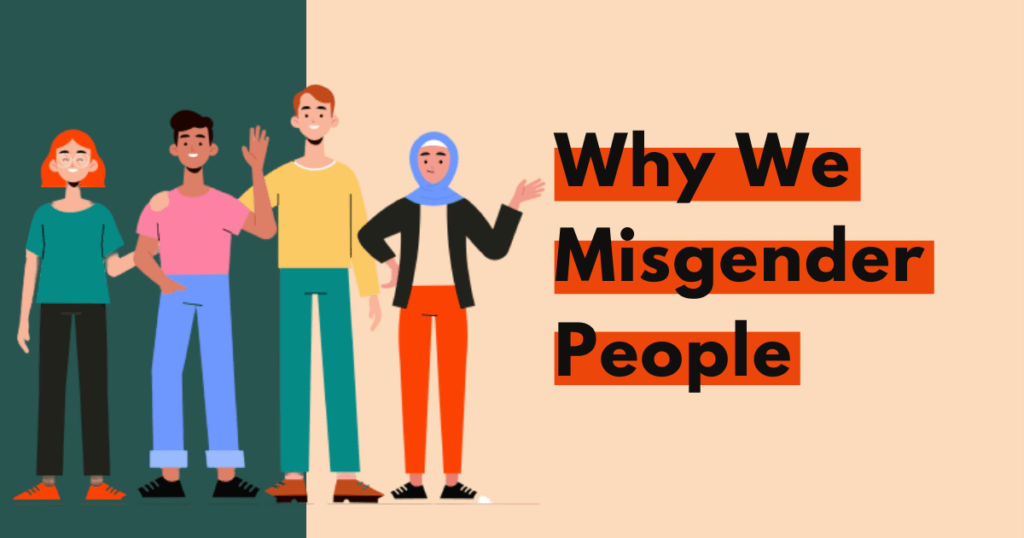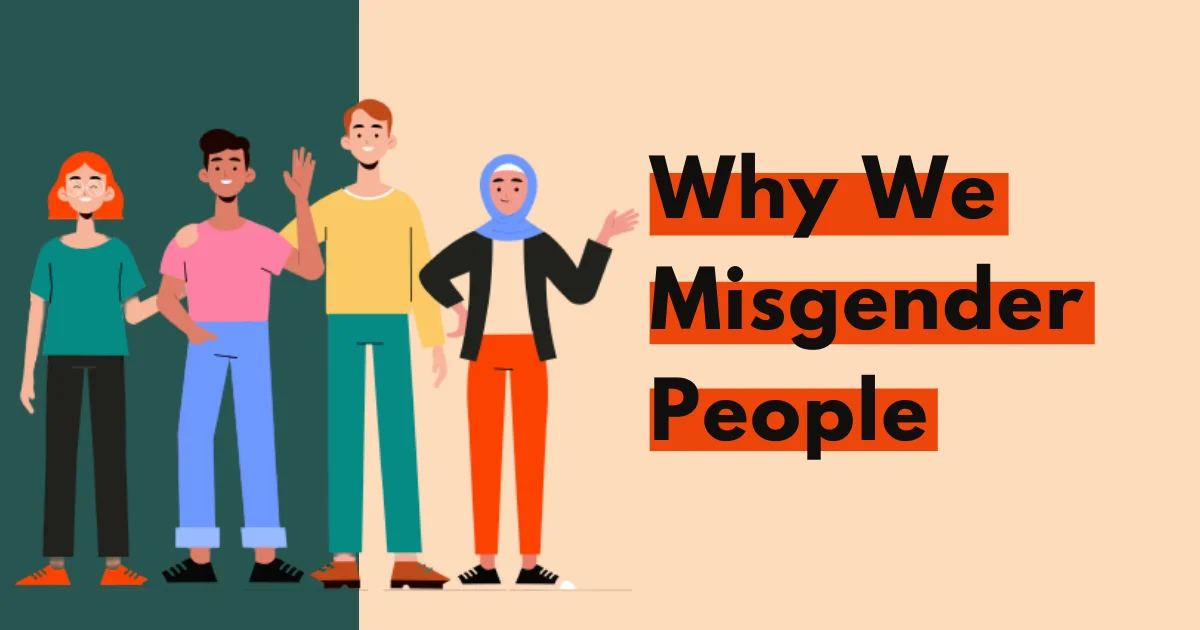 This article does not intend to offend or devalue anyone with a non-binary gender identity. It only tries to explain why fixing misgendering is a larger problem than most people think, and why there is no immediate solution to misgendering.
What is misgendering?
Misgendering is the act of using language to describe or talk to a person in a manner that does not align with their affirmed gender, intentionally or unintentionally. This can be in the form of personal pronouns, such as referring to someone as a 'he' when they're a woman or when they do not identify with the male gender, but also through the use of gender specific nouns such as 'boy' and 'girl'.
There are two reasons why it's crucial to talk about the issues of misgendering. One being the value and integrity of people with gender dysphoria (a mismatch between one's gender identity and one's sex assigned at birth), and second the conviction of people with "hate crime" due to misgendering other individuals. Transitioning from a binary to a non-binary gender can be very demanding, mentally and physically (in the case of transgenders and peope who do hormon therapy), but fining people up to $250,000 for refusing to use an individual's preferred pronoun is ludicrous and violates freedom of speech.
Why misgendering has become so frequent
As visual factors become less and less prominent when it comes to gender identity, it becomes easier for us to misgender people. This is due to the rise in the non-binary and genderqueer population, non-binary generally referring to people who don't identify with male or female and genderqueer generally referrring to people who identify as both (both simultaniously or either periodically), and the emergence of newer identity genders, such as Agender, demigirl, third gender etc. All of these factors simply make it impossible for people to keep up with the newest trends.
Gender pronouns
As mentioned earlier, some people don't identify with the binary genders of male and female, Hence they prefer gender pronouns such as 'they', 'ze', 've' etc., some of which can come with different variations and spellings such as 'xe', 'zie', and 'sie' all being different variations of the pronoun 'ze'.
There have been many suggestions over the years on how to reduce misgendering, ranging from practicing how not to make assumptions about the genders of people you don't know, to asking and correctly using someone's pronouns. While some of these suggestions are valid, others ask us to fundamentally change the way we behave and use language. Furthermore, it's important to understand that while English only has to deal with 6 grammatical pronouns (I, you, he/she/it , we, you, they), a language such as Arabic has to deal with 14. This includes 12 gender specific pronouns (6 male and 6 female). Asking people to remember this many new pronouns for every new gender identity is simply impossible.
It's not just about personal pronouns
Many people tend to think that once we improve the use of personal pronouns, the whole problem of misgendering will go away. Sadly, the linguistic issue of gender is much larger than just personal pronouns. For instance, which nouns correspond to 'xe' or 've'? Do we need to create new terms such as 'xeman' and 'veman' to replace 'man' and 'woman'? Or should we simply throw gender specific nouns, such as guy, girl, man, and woman, away? Of course there are many gender neutral nouns to choose from, such as mate, pal, buddy etc., but should we limit our own speech in such a manner?
Furthermore, the English language rarely deals with gender specific changes, other than in rare cases such as actor/actress, duke/duchess, however many languages such as Spanish have to consciously choose between the male and female counterparts of the same noun (chico/chica, professor/professora etc.).
Moreover, there are many problems that English doesn't even have to deal with, such as gender-based conjugation for verbs. Sadly, many languages, such as Arabic, Russian, and Tamil, do. It is unreasonable to expect the structure of a language to change this rapidly.
Then there are phonological aspects to worry about; for instance, is mispronouncing a pronoun the same as misgendering someone? What if the pronunciation is only one phoneme (sound) off such as he (/hi/) and she (/ʃi/)?
From a linguistic point of view, most arguments of misgendering don't hold valid standpoints and/or don't align with the natural evolution of languages. However, it's crucial to understand that the point of these questions and arguments is not to dismiss gender equality simply because there are so many problems to solve, but rather to show that there's an innate flaw with the current approach to fixing the problem of misgendering.
Solutions and Final thoughts
It's important to understand that human nature is not fond of change, especially regarding a new and complex topic such as gender identity. Hence the better approach to fixing misgendering is to keep it simple and familiar. It's self-evident that personal pronouns such as 've' and 'ze' have not been well-integrated into society. This is partially due to the alien appearance of these pronouns to an ordinary English speaker. In contrast, there has been a lot of success with the gender pronoun 'they'.
Additionally, it should be clear that no one should be forced to refer to others by their chosen gender, the same way that cursing should not be prohibited, but this does not mean that it's okay to curse at people and it's certainly not encouraged. Thus if you care about someone, you should refer to them in a manner that aligns with their gender identity, as a sign of respect, as well as a sign of caring.
All of the above-mentioned notes aside, it's most crucial to understand this: language is constricted by culture, and hence the best solution to misgendering is not to regulate the use of language, but rather to cultivate individuals. The language will naturally follow the cultural necessities. How long these changes take, is partially dependent on us, but it's primarily up to culture and time.
The Blame Game
By Alex Liberto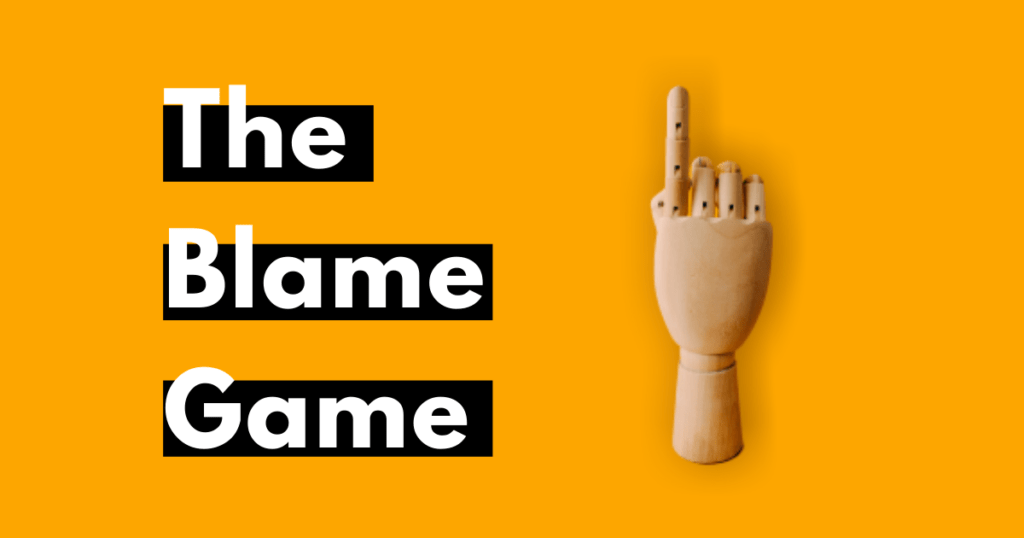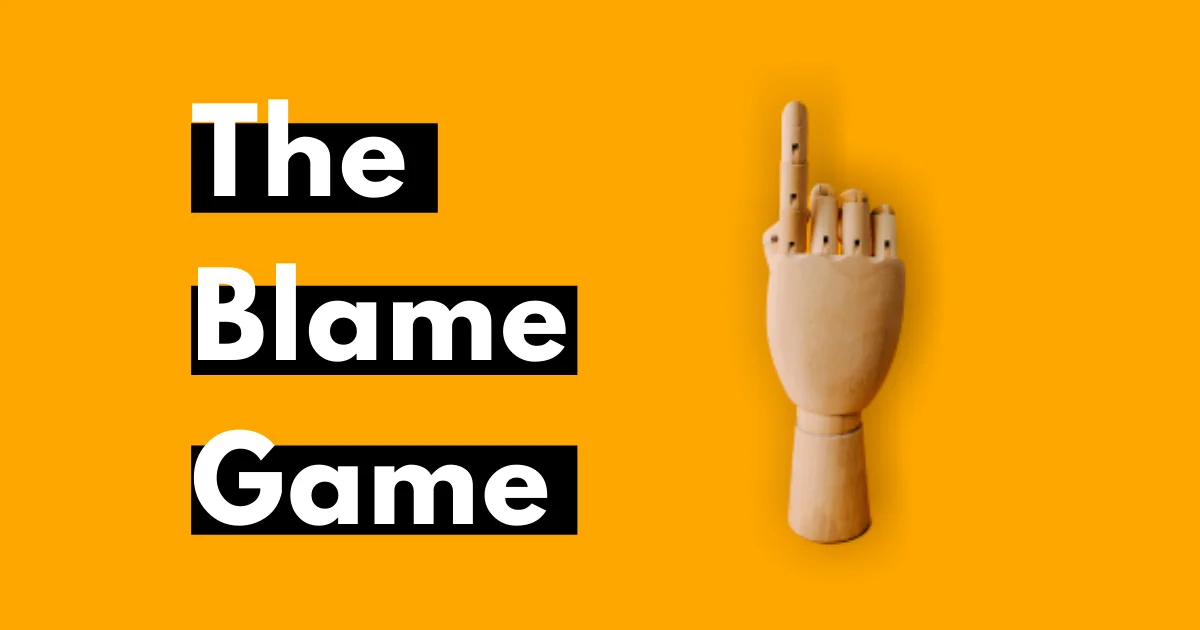 I blame my bed
For my bad back
I blame my shoes
For my flat feet
I blame my wife
Our daily strife
I blame the heat
For my fatigue
I blame the cold
For my clogged nose
I blame them all
For my bad traits
It's all their fault
I live in hate
And when I die
I'll blame my God
For a hateful life
A painful death

The Blame Game – Alex Liberto
We live in a culture of litigation. We sue Starbucks if their coffee is too hot and scalds us. We sue our hosts if we get involved in an alcohol-related accident after drinking at their home. We sue teachers if our children fall and hurt themselves at school. We would sue God if we could, for making us sick, for making us unhappy, for not preventing the death of a loved one. This is the blame game.
21st century politics works in pretty much the same way. In political debates we rarely witness articulate, analytical interaction. When a politician expresses an opinion, his/her adversary never listens to understand, but only to contradict and to obsessively dig out the slightest, insignificant flaw. It is the petty flaw that scores points, not the value of one's own ideas. Blame your opponent and bless yourself.
The present international political arena lends itself more than ever to the blame game. It is cathartic to blame Boris Johnson for the chaos that reigns in the United Kingdom; from Brexit to COVID-19. It makes us feel vindicated to blame President Trump for the disarray the US, and the world, finds itself in. We can blame the WHO for mismanaging the pandemic, blame the Chinese for not acting faster, blame scientists for giving us confusing and contradictory advice, blame God for casting this plague on us. The blame may be well deserved, but does it achieve anything? Demolition is useless without construction.
We blame and slander and hate because it is easier to demolish than to build. Each time we play the blame game we (temporarily) boost our own ego. We climb on the detritus of those we demolish, not realising that if we continue to do so, there will only be detritus left; a wasteland of dust and ash. We shall all be looking at the world through the eyes of Dr. TJ Eckleburg.
I believe that if we were to look into our innermost self and break the cycle of blame we would become better human beings. If we strove to build, rather than to demolish, we would be architects of innovation, not just a feckless vociferous mob. To change the world we must change ourselves. To end hostility we must lower our index finger. We must point our dissatisfaction towards critical development, towards the enhancement of our own potential to do good and to negotiate change.
Blame fosters hate and hostility which linger relentlessly. I read once about a survivor of the Holocaust, a rabbi who managed to reach the United States of America after the war. He had lost all his family; all brutally killed by the Nazis. He could have played the blame game endlessly, living with bitterness and hatred, but he chose to forgive. He simply decided to forgive the German government, and especially Adolph Hitler, because he did not want to "bring Hitler to America." Building a better world does not require resentment, it requires foresight.
If ever a man had the sacrosanct right to blame and hate it was Nelson Mandela. As a South African anti-apartheid revolutionary, Mandela was a man who believed that the black South Africans were entitled to equal rights in their own homeland. He was arrested and imprisoned in 1962, and subsequently sentenced to life imprisonment.
He served 27 years in prison, while in his country apartheid and state run racism were an accepted way of life.
By the end of the 1980s international pressure forced the government to release Mandela and to negotiate an end to apartheid. There was so much pent up hatred and rage against the white leaders who had subjugated the black majority, that many expected an ensuing bloodbath. Revenge and blame were rife and fears of a racial civil war rose steadily. However, Mandela who later led the ANC to victory, becoming president, emphasised reconciliation between the country's racial groups. He created the Truth and Reconciliation Commission to investigate past human rights abuses.
Reconciliation supplanted blame. Reconciliation meant freedom for all, not only for the victims of the racist regime. "For to be free is not merely to cast off one's chains, but to live in a way that respects and enhances the freedom of others."
Blame bears no fruit. Blame breeds blame in a never ending game of hate. Mandela said it best in his autobiography, Long Walk to Freedom (1995)
"No one is born hating another person because of the color of his skin, or his background, or his religion. They must learn to hate, and if they can learn to hate, they can be taught to love, for love comes more naturally to the human heart than its opposite."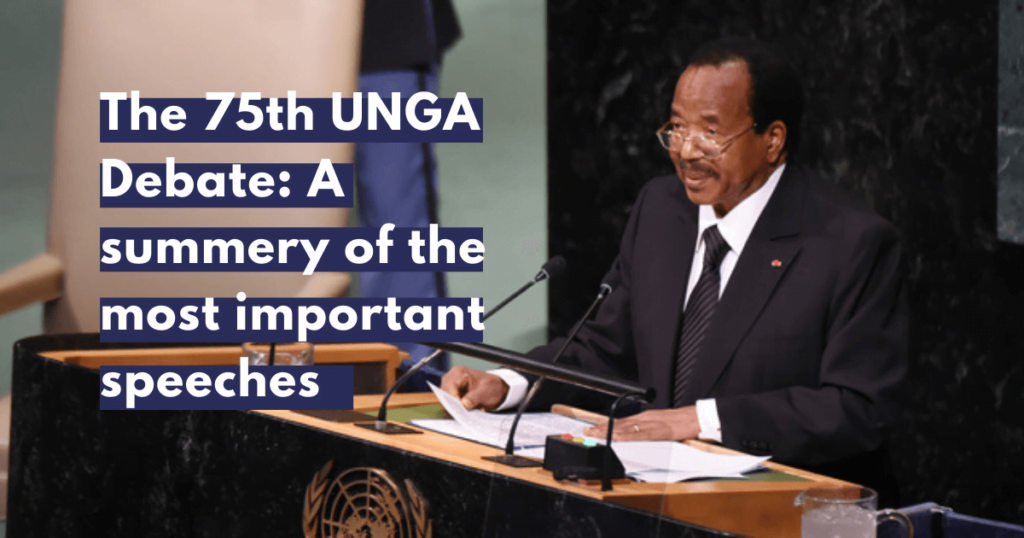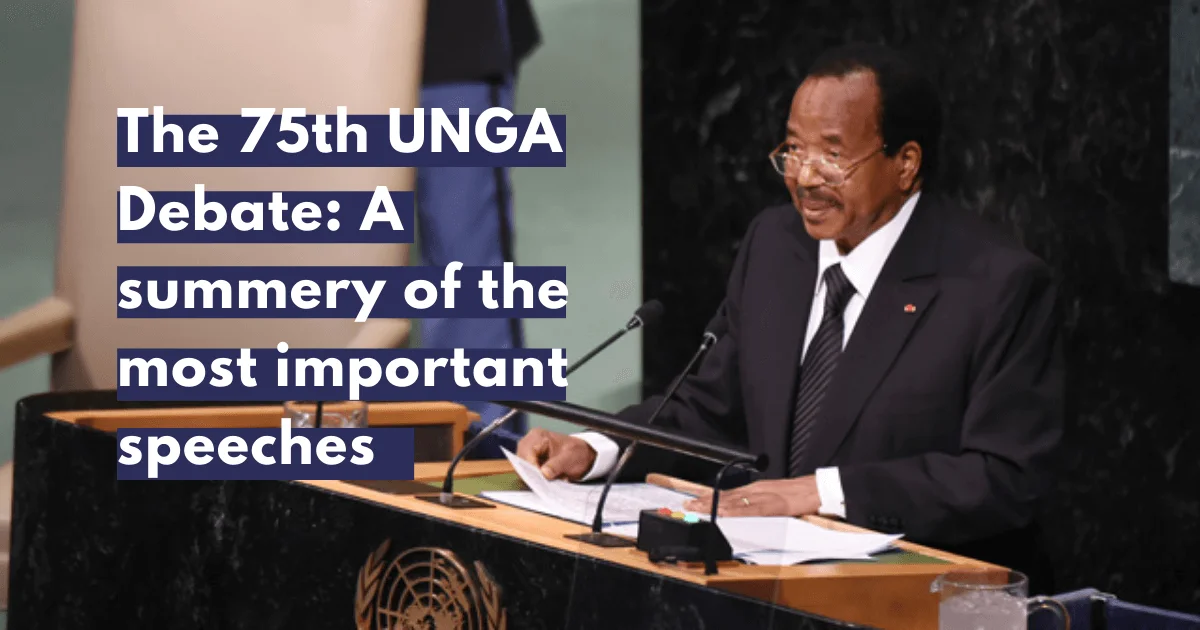 The 75th UNGA Debate: A summery of the most important speeches
23.09.2020 – The first day of the UNGA debates
24.09.2020 – The Second day of the UNGA debates
25.09.2020 – The third day of the UNGA debates
26.09.2020 – The Fourth day of the UNGA debates
Kathmandu: The Colorful Lands of Nepal
By Anahita Ahmadi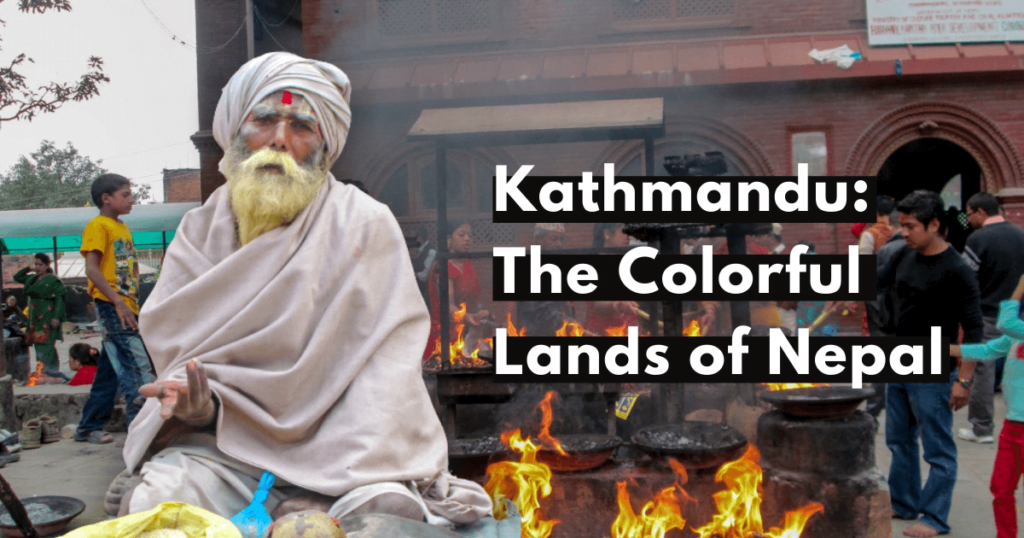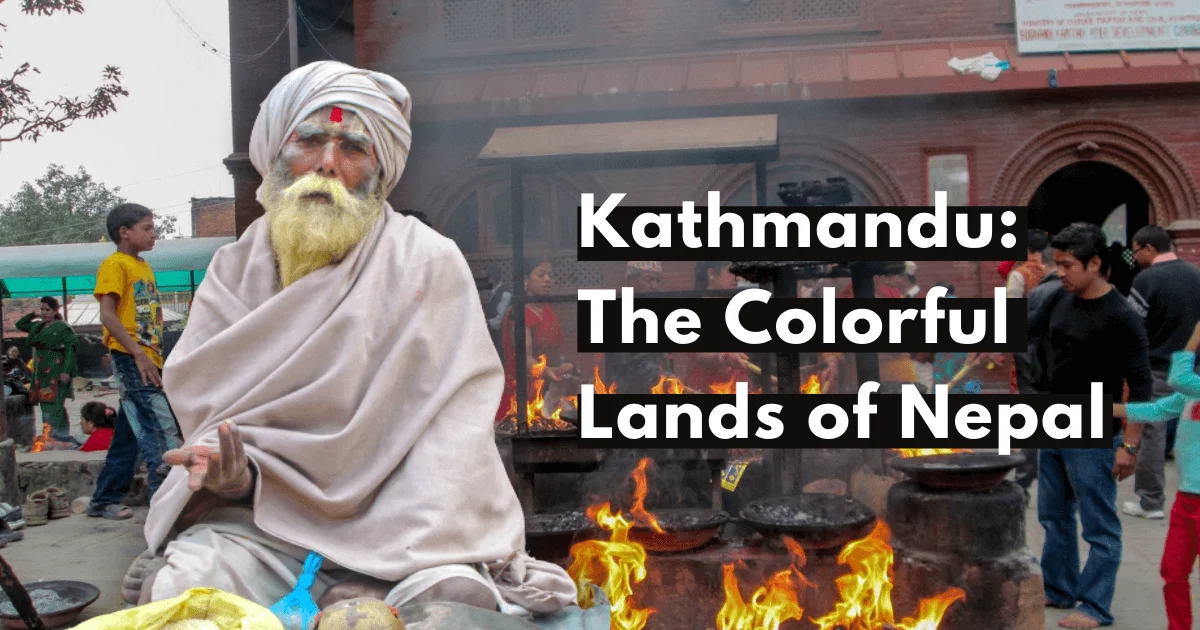 Explore the colorful lands of Nepal.

Did you know that you can publish your pictures on UN-aligned? Contact us with your offer.
Quiz: LGBTQ history, American elections and conspiracy theories