Africa
06.06.22: Nigeria. Over 50 people, including many children, were gunned down in a catholic church in Ondo State. So far, no group has claimed responsibility for the brutal attack.

08.06.22: Egypt. A study published today in the journal Royal Society Open Science confirmed the discovery of a new abelisaurid dinosaur that lived more than 98 million years ago in the Bahariya Oasis depression of Egypt's Western Desert. Studies on the fossil of the yet unnamed dinosaur took several years since its discovery in 2016.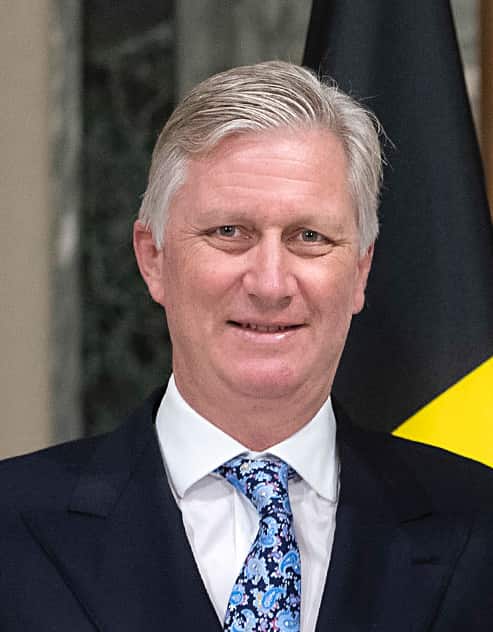 08.06.22: DR Congo: Despite Belgium's King Philippe returning a traditional mask on his visit to the former colony, Belgium has still fallen short of apologising for the atrocities carried out in Congo when under direct rule of the Belgian monarchy. The brutality had cost millions of lives and King Philippe's visit has rekindled much of the resentment.
18.06.22: Ethiopia. Evidence is emerging of a massacre of 200 to 300 civilians in the western region of Oromia. Witnesses blame members of the Oromo Liberation Army (OLA) for carrying out the attack which targeted the ethnic Amharas, who are a minority in the region. The OLA is trying to blame government forces for the massacre.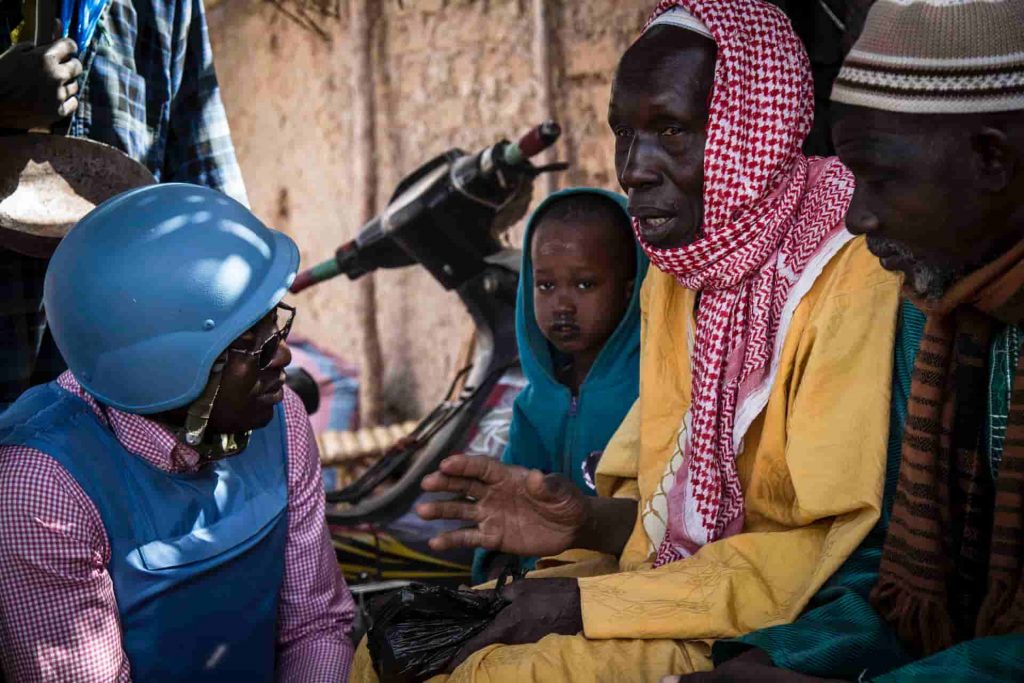 20.06.22: Mali. Government sources said that over 130 people were killed by jihadi rebels in the Bankass area of central Mali during weekend attacks on several villages.
24.06.22: Morocco. At least 23 asylum seekers have died at a border fence between Morocco and the Spanish enclave of Melilla, although some estimates put the death toll at nearer 40. Many are said to have died during a stampede while others were beaten by Moroccan forces. As many as 2,000 people may have been involved in the attempt to cross the border into Spain.
26.06.22: South Africa. An investigation in the Eastern Cape Province is underway following the mysterious deaths of 21 youths aged between 13 and 20 who were clubbing at the Enyobeni Tavern in Scenery Park in East London city.
The Americas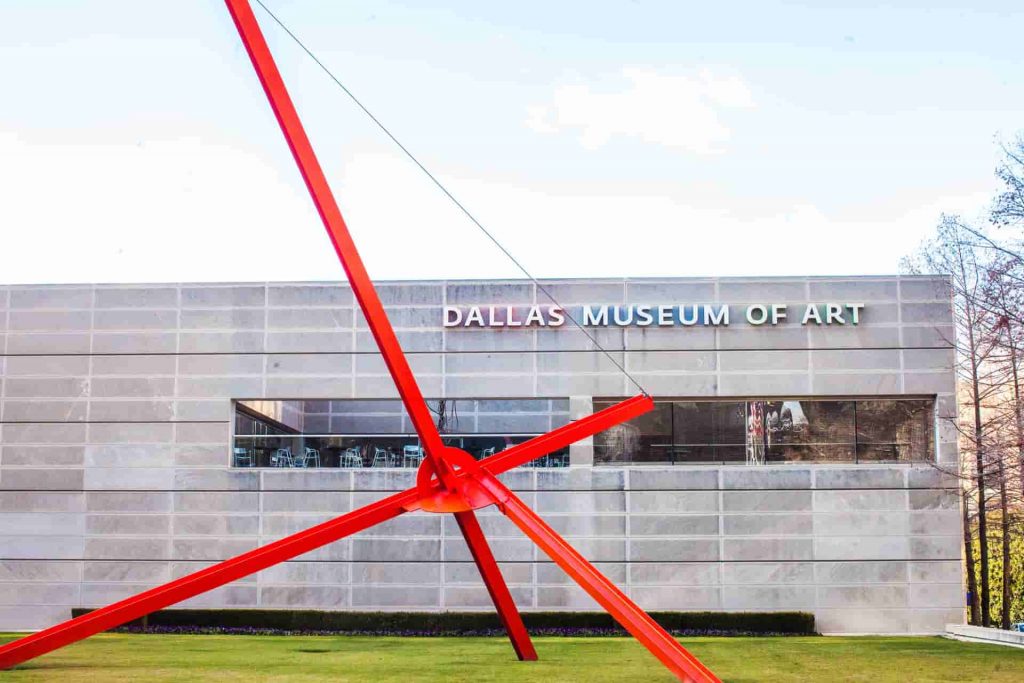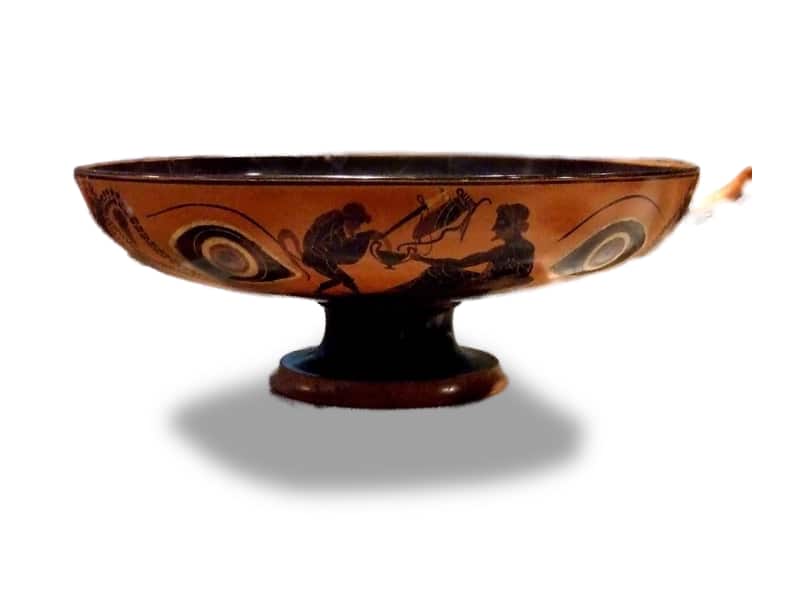 01.06.22: USA: A 21-year-old man smashed ancient artworks and artefacts worth millions of dollars after breaking into the Dallas Museum of Art in Texas. He told police that he went on the rampage because he was angry at his girlfriend.
07.06.22: USA. During a Summit of the Americas in Los Angeles, Secretary of State Anthony Blinken dodged questions on why there have been "absolutely no repercussions" for Israel over Abu Akleh's killing, or for Saudi Arabia for the killing of Middle East Eye and Washington Post columnist Jamal Khashoggi. He claimed the facts still had to be established, despite irrefutable evidence linking both counties to the respective murders.
18.06.22: Mexico. Thirteen people died and several were injured when a transit vehicle crashed into a tree on the Mexico City-Querétaro motorway. The accident comes hours after nine pilgrims were killed in a bus accident in the northeastern Chiapas region.
19.06.20. Colombia. Former rebel Gustavo Petro narrowly defeated his real estate tycoon rival, Rodolfo Hernández, to become the country's first left-wing president.
20.06.22: USA. The Nobel Peace Prize of Russian journalist Dmitry Muratov was sold off at auction in New York to raise money for Ukrainian child refugees. The hammer went down at $103.5 million, breaking a record for a Nobel Prize sale.
22.06.22: El Salvador. Despite the grim milestone of 40,000 arrests since a state of emergency was imposed in March, Nayib Bukele's government has once again voted to extend it in order to deal with the surge of gang killings and violence.
24.06.22: Granada. The leader of the opposition National Democratic Congress, Dickon Mitchell, was sworn in as Grenada's ninth Prime Minister after a comfortable win in the general election. The 44-year-old attorney pledged to reform the electoral system of the tri-island state and end corruption.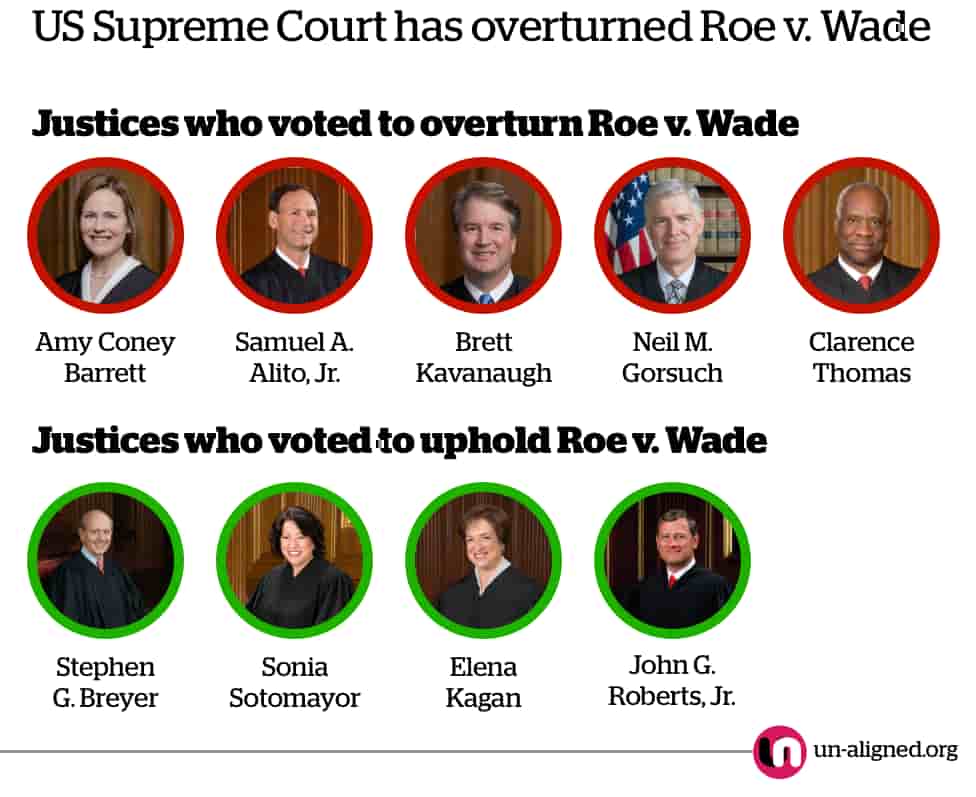 24.06.22: USA. The Supreme Court stripped away women's constitutional protections for abortion after nearly a half-century by nullifying the Roe v. Wade ruling. As a result, many US States are set to criminalise abortion even in cases of rape and incest.
27.06.22: USA. About 50 migrants were found dead and several others were taken to hospital after being abandoned in a tractor-trailer in a remote area of San Antonio.
28.06.22: Colombia. Inmates at a prison in the Cauca Valley set fire to mattresses in protest at overcrowding at the facility, resulting in the deaths of at least 51 people and many injuries.
.
Europe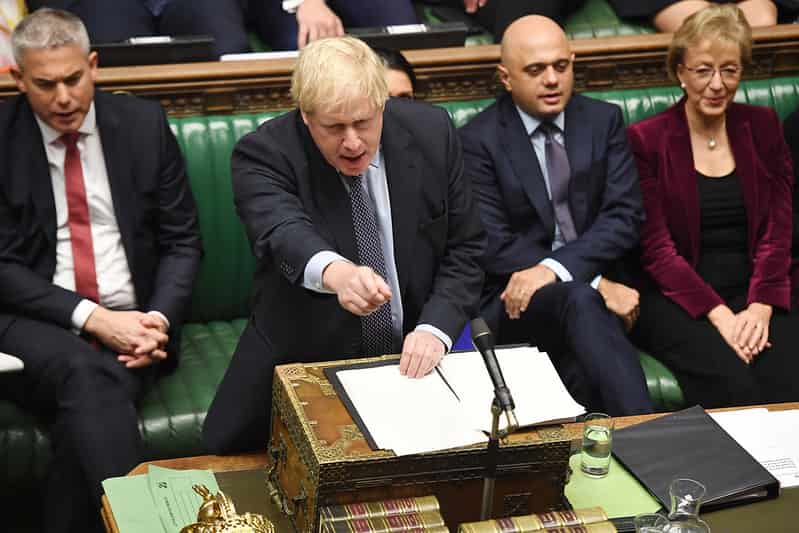 06.06.22: UK. Prime Minister Boris Johnson has survived a party no-confidence vote by a relatively slim majority. Whilst 211 of his MPs supported him, 148 indicated that they had no confidence in him as party leader.
13.06.22: Ukraine. Amnesty International has accused Russian forces of killing hundreds of civilians in the eastern city of Kharkiv. Meanwhile Russia is continuing its bloody advance on the Donbas region.
14.06.22: UK. The government had to abort a flight scheduled to deport asylum seekers to Rwanda after the European Court of Human Rights condemned the move.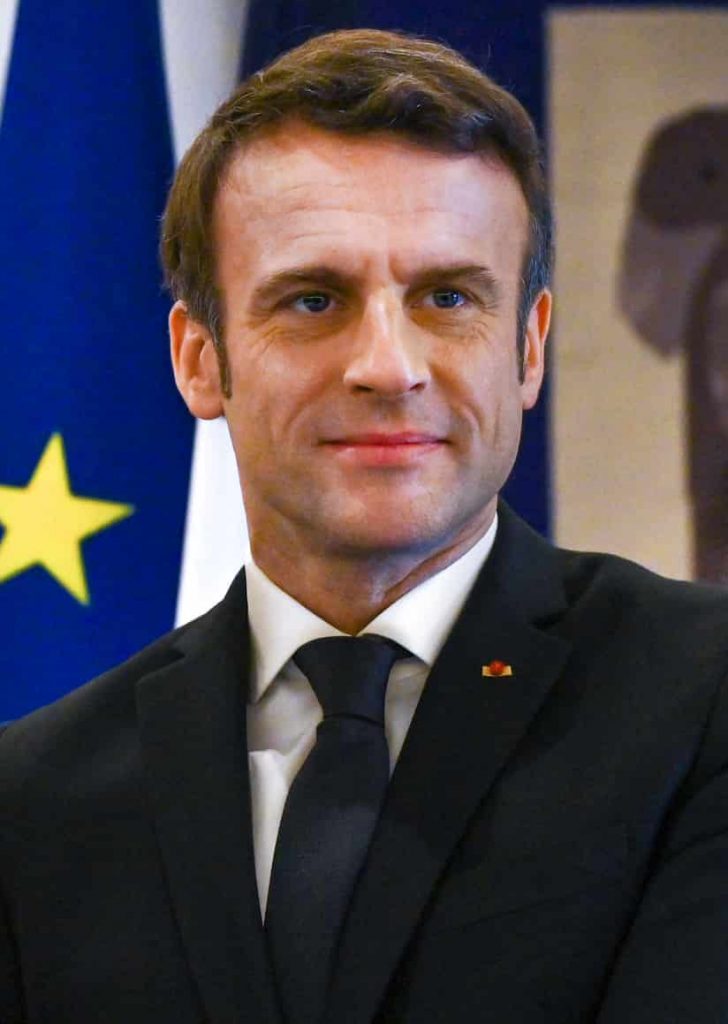 19.06.22: France. President Macron suffered a crushing setback in the parliamentary elections as his Ensemble coalition failed to secure a majority in parliament. The left-wing alliance became the main opposition, while Marine Le Pen's far right party gained a record number of seats.
20.06.22: UK. Despite the fact that Wikileaks founder Julian Assange could spend the rest of his life in prison if extradited to the United States, Home Secretary Priti Patel has given the green light to his deportation. He is wanted there for exposing U.S. war crimes in Iraq and Afghanistan, in violation of the Espionage Act.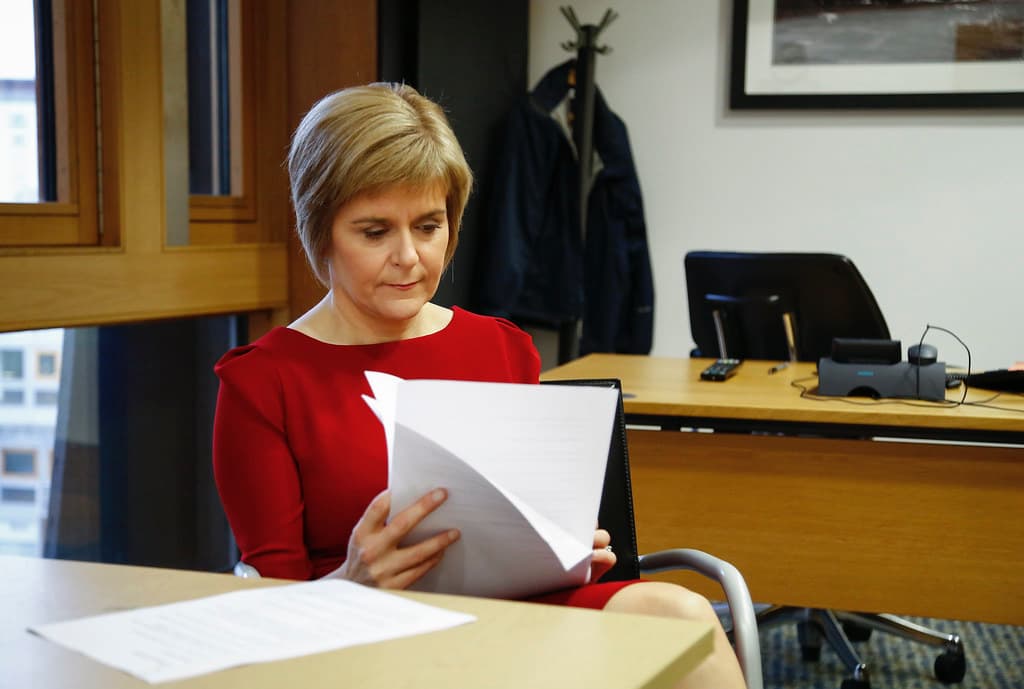 28.06.22: UK. First Minister Nicola Sturgeon set 19 October 2023 as the proposed date for another referendum for Scottish independence. The last was held on 18 September 2014 and failed with 55.3% voting against. Brexit has made a positive result more likely, although legal challenges to the referendum remain to be resolved with Westminster.
Asia
06.06.22: Bangladesh. About 50 people have died, including many firefighters, when a shipping container depot storing chemicals caught fire. Hundreds of people were also injured in the incident.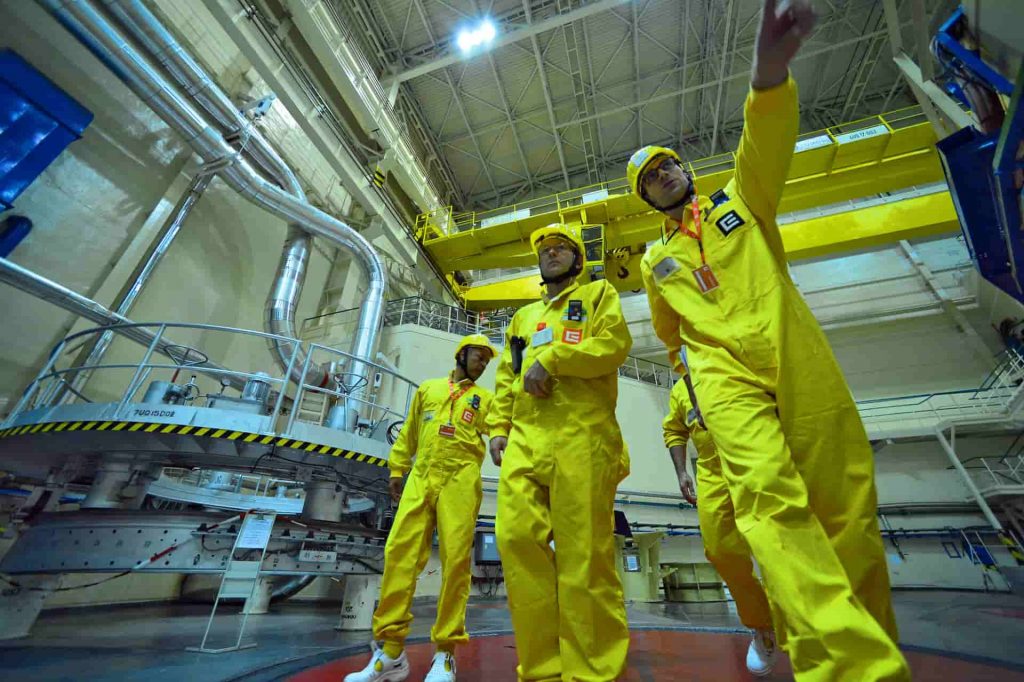 08.06.22: Iran. Ove 20 people have died and scores were wounded when a passenger train struck an excavator and derailed near the city of Tabas.
09.06.22: Iran. In a move that is likely to once and for all end the chances of reviving the 2015 Iran nuclear deal, Iran began removing most of the International Atomic Energy Agency monitoring equipment installed under the agreement.
14.06.22: Cambodia. In a politically motivated trial, prominent lawyer, Theary Seng, and about 60 other activists were jailed for conspiring to commit treason.
18.06.22: India/Bangladesh. At least 18 people have died and thousands of livelihoods have been wrecked as heavy floods continue to wreak havoc in northern areas of both countries.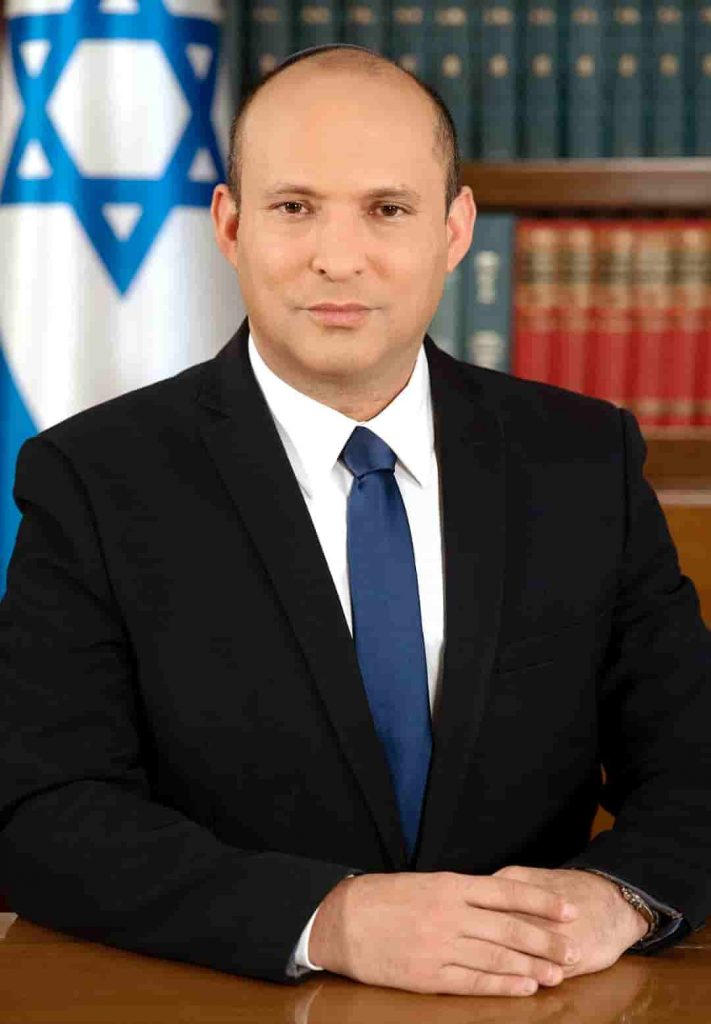 20.06.22: Israel. Prime Minister Naftali Bennett says he will step down owing to disagreements in his coalition when a vote to dissolve parliament will be cast next week. Centrist Foreign Minister Yair Lapid is set to replace him until early autumn elections.
22.06.22: Afghanistan. A devastating earthquake in a mountainous area in the east of the country has left over a thousand people dead and many villages destroyed.
22.06.22: Sri Lanka. After months of struggling with shortages of food, fuel and electricity, Prime Minister Ranil Wickremesinghe announced that the debt-laden economy has "collapsed".
29.06.22: The Philippines. The independent news outlet Rappler, founded by the Nobel Peace laureate Maria Ressa has been ordered to shut down by the Philippines Securities and Exchange Commission just days before President Ferdinand Marcos jr. is due to be sworn in as president. The daughter of the current president, Rodrigo Duterte, will be the vice president. The move seems to be setting the scene for another dark chapter in the history of the archipelago.
30.016.22: Israel. As expected, parliament voted to dissolve itself, meaning that the country will be heading for another election in November, the fifth time in less than four years.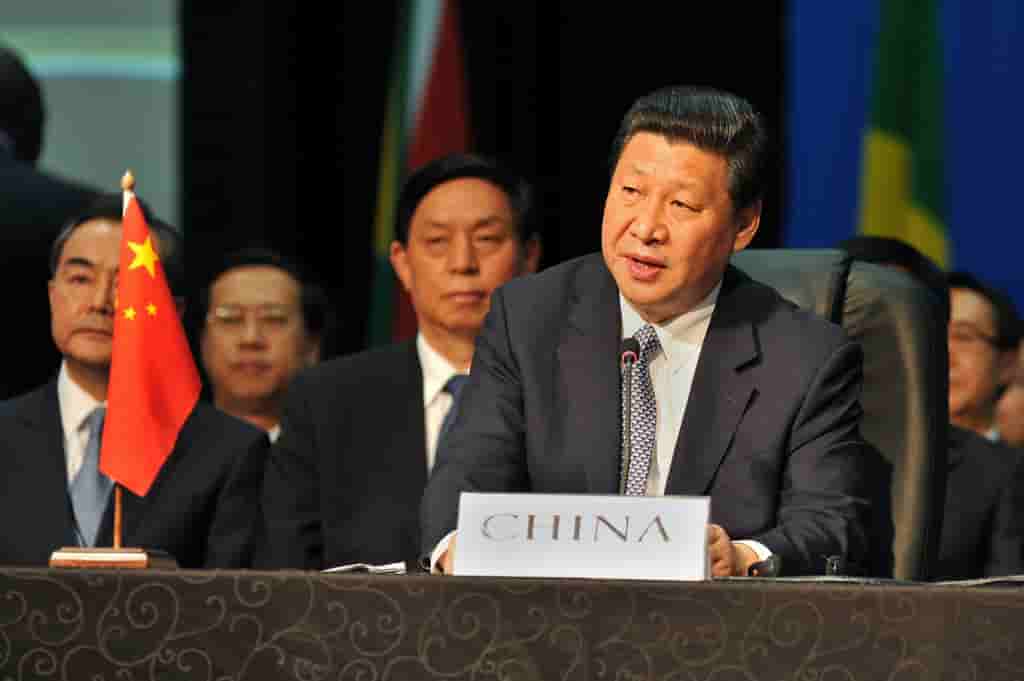 30.06.22: Hong Kong/China: China's President Xi Jinping defiantly said that Honk Kong has "risen from the ashes", as he visited the former British colony to celebrate 25 years since its return to Chinese rule.
Oceania
19.06.22: Australia. The Labour Government confirmed it would not be intervening to overturn Britain's extradition ruling regarding Wikileaks founder Julian Assange, who is an Australian citizen.
World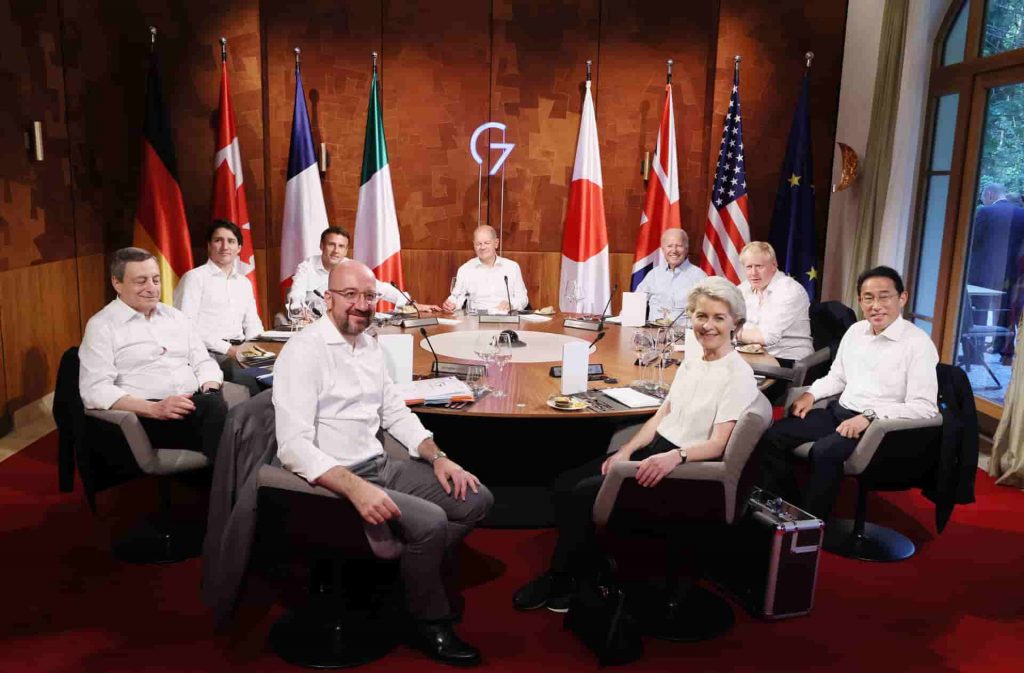 27.06.22: The G7 leaders meeting in the Bavarian Alps pledged to raise $600 billion over five years to finance needed infrastructure in developing countries. The move is also aimed at undermining China's influence through its Belt and Road initiative.
28.06.22: On the eve of a NATO summit that is being held in Madrid, Finland and Sweden have signed a deal with Turkey that will unblock the latter's veto to the two Nordic countries from joining the alliance.
European Union
23.06.22: At an EU summit in Brussels, Ukraine and Moldova were granted EU candidate status. Georgia's candidacy was deferred owing to outstanding issues, while no progress was made regarding the application of the Western Balkan states.
Business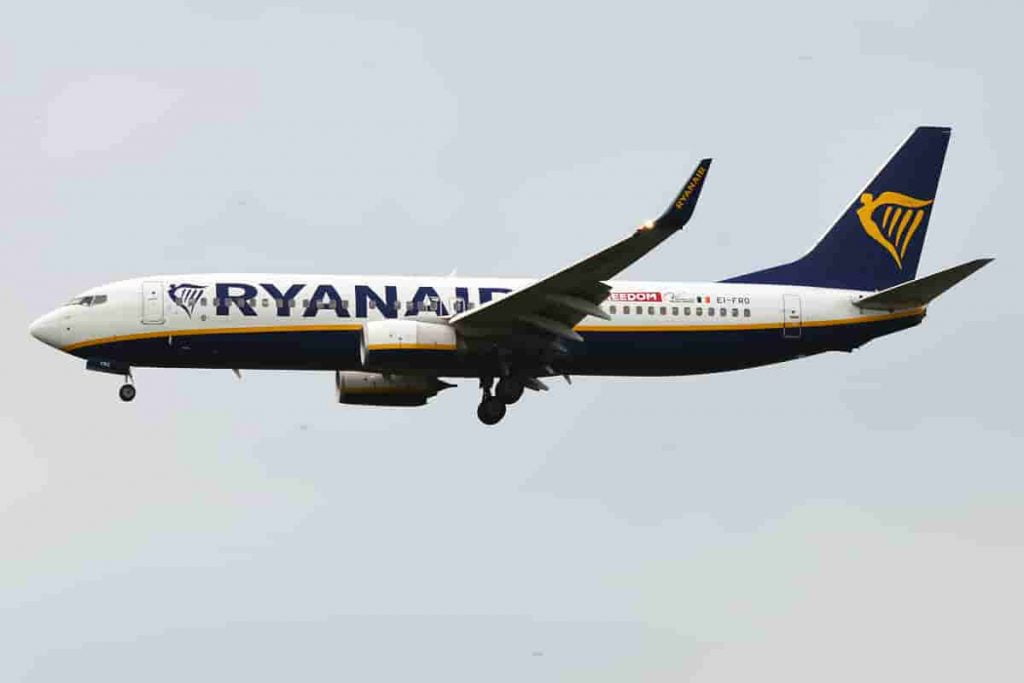 06.06.22: RyanAir is imposing an Afrikaans language test for South Africans wishing to fly with the airline to the UK as an odd and racist means to weed out people with fake passports. Whilst Afrikaans is one of the nation's 11 official languages, it is a language that was imposed during white-minority rule, which many people do not speak at all. It is only spoken as a first language by less than 13% of the population. The British government is partly to blame for the move as it shifted much of its responsibility for passport control on airlines, with heavy fines should they fail to pick up invalid travel documents.
16.06.22: In the wake of heavy criticism for its blatantly racist language test, RyanAir has dropped the requirement.
27.06.22: Sanctions against Russia are starting to have a visible impact as Moscow defaulted on its international bonds for the first time in more than a century.
---
Quotes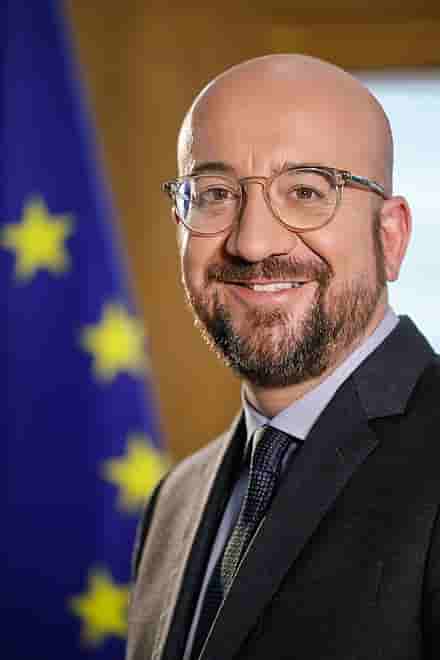 "You may leave the room, maybe it's easier not to listen to the truth"
European Council President Charles Michel, when Russia's UN envoy chose to storm out during a European statement on Ukraine on June 6.
"Tonight, I say this to my Republican colleagues who are defending the indefensible: There will come a day when Donald Trump is gone, but your dishonour will remain."

Republican Representative Liz Cheney, vice chair of the House Select Committee to Investigate the January 6th attack on the U.S. Capitol, to her Republican colleagues at the first hearing on the insurrection held on June 9.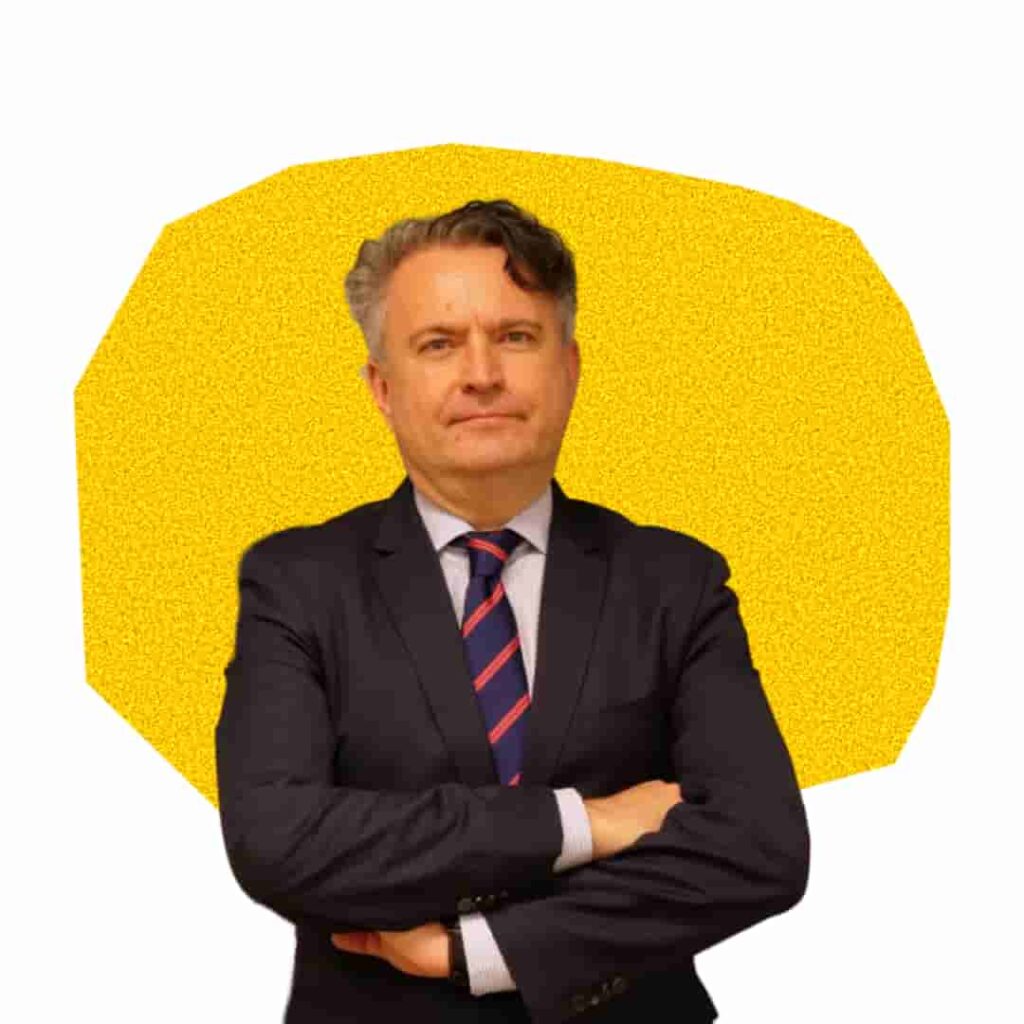 "The actions of the Russian nuclear terrorists at the ZNPP and in the temporarily occupied city of Enerhodar, constant missile attacks on the Ukrainian territory by Russia, in particular in the direction of this and other nuclear power plants pose an unprecedented threat to nuclear security in Ukraine, Europe and the whole world. Russia must strictly abide by the laws and customs of war, including those related to nuclear facilities."
Letter dated 8 June 2022 from the Permanent Representative of Ukraine to the United Nations, Sergiy Kyslytsya, addressed to the Secretary-General.
"Scumbag terrorists…"
President Volodymyr Zelenskyy on June 27 referring to Russian forces after their "calculated" missile strike on a shopping mall in Kremenchuk which may have contained up to 1,000 shoppers.
"I'm the effing president, take me up to the Capitol now…"
Former aide Cassidy Hutchinson testifying to the House of Representatives Committee. She was quoting Trump's order to Secret Service agents who refused to drive him to Capitol Hill to join the rioters marching on Capitol Hill on 6 January 2021.