Sunil Kumar Pariyar talks about DANAR and the struggles and triumphs of the Dalit community as they strive to reclaim their rightful place in Nepal's natural resource management.
Located in the northern region of the Indian subcontinent, at the base of the Himalayan Mountains, lies the country of Nepal. A place rich in cultural and natural diversity, Nepal's vibrant history intertwines with the lives of its Dalit citizens.
Dalit communities in South Asian countries like India and Nepal endure persistent marginalisation, exclusion and human rights violations. They live in constant apprehension of public humiliation, assault and abuse, with upper-caste groups frequently using violence as a means to maintain societal hierarchies.
Sunil Pariyar, a Nepalese advocate for these communities, emphasizes that discrimination doesn't just pervade institutions, social structures and everyday life; it is firmly entrenched in the legal framework of many nations.
Pariyar is a Dalit Forest Activist, nature conservationist and author, and he has dedicated over 15 years to Nepal's Forestry Sector. His primary focus has been on natural resource management and protection for marginalized communities in his home country. After years of work and study in the UK and rural Nepal, Pariyar now lives and works in Kathmandu, continually advocating for impoverished communities in the Indian subcontinent.
In 2009, Pariyar co-founded the Dalit Alliance For Natural Resources (DANAR). As a non-governmental organization, its mission is to uphold the rights of Dalits and other marginalized groups to natural resources such as land, water and forests. They strive to foster an inclusive, equitable and prosperous society.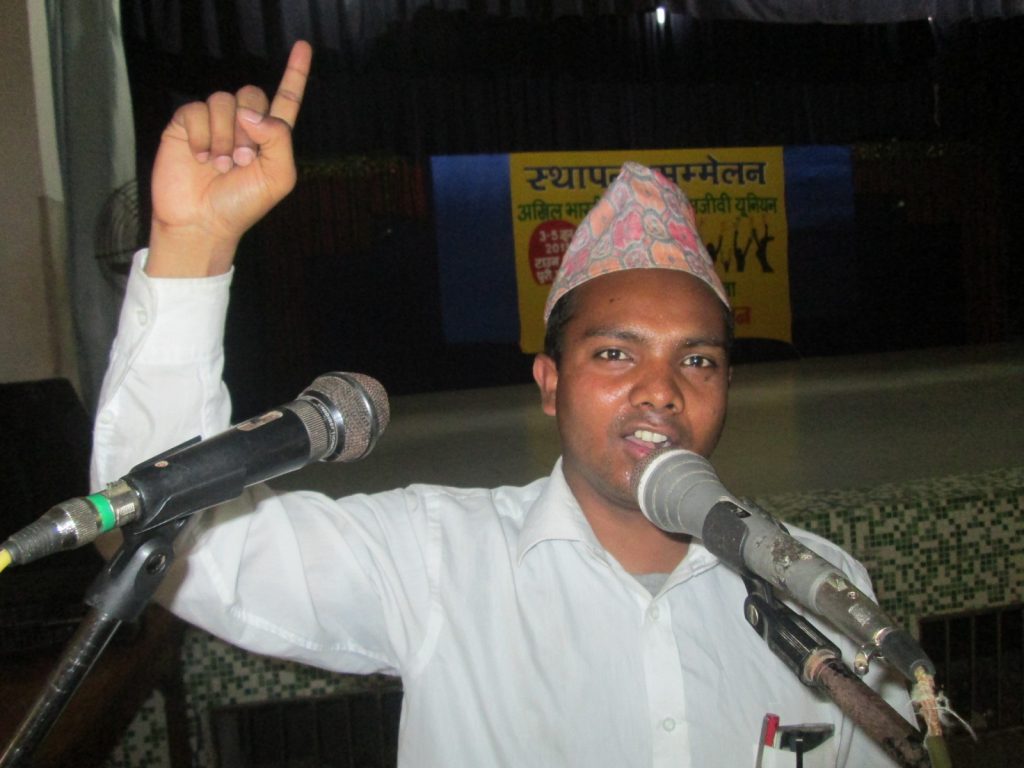 Pariyar's first-hand experiences as a Dalit man in Nepal shaped DANAR's inception. "The marginalization of the Dalit community isn't a new issue", he tells UN-aligned. "Rooted in age-old caste-based discrimination, Dalits historically faced exclusion from using natural resources.
"Historically, [Dalits] are excluded from using natural resources because of caste-based discrimination. It was mentioned in the old constitution of Nepal, which was drafted [almost] 200 years ago. It was in the policy that there should be punishment for Dalits if they violated social norms made by the local elites".
These stringent norms ranged from complicated resource management to "prohibitions against Dalits eating with non-Dalits or entering an upper-class home". This level of prejudice, compounded by denial of formal education and inadequate health care, has been an unfortunate reality for many Nepalese families.
To combat this, "DANAR has launched human development strategies aimed at improving life outcomes for these communities", says Pariyar. "Our particular emphasis is on natural resource protection to empower communities and advance the Sustainable Development Goals."
However, Pariyar admits that his journey has not been easy. Establishing DANAR in 2009, the same year he got married, was challenging due to the lack of a robust support network. The organization then was a loose congregation of allies, too fragmented to effect lasting change.
Born out of struggle, "community-based natural resource management is now our most effective way of working at the local level…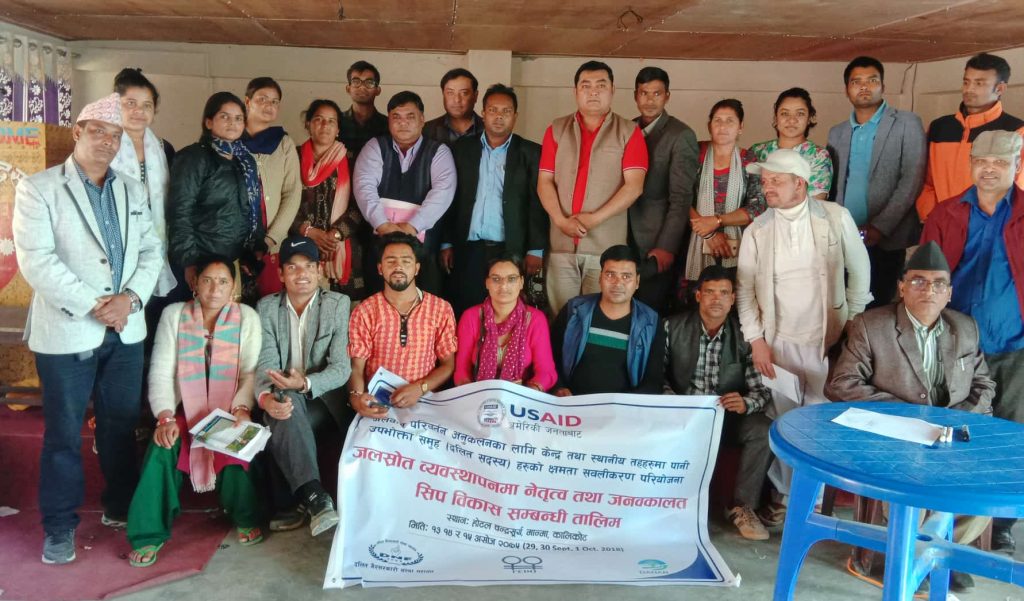 "The Dalit communities are deeply embedded across 40 rural and urban districts of Nepal. Hence, DANAR targets impoverished areas with Dalit populations, rather than focusing solely on the Dalit community."
Pariyar explains that while working at the grassroots level, DANAR ensures efficient forest and natural resource management. They also maintain a sustainable balance between community conservation and harmony.
DANAR's growth and success has fostered partnerships with organizations worldwide. It is part of the International Dalit Solidarity Network based in Denmark and has started collaborations in the UK and other nations.
While the majority of the Dalit population resides in the Indian subcontinent, Pariyar acknowledges the global dispersion of the community due to migration. Dalits can now be found in Canada, South America and Southeast Asia, making global partnerships crucial for providing support and seeking comprehensive solutions.
Focusing on future campaigns, Pariyar tells about the importance of engaging Dalit youth. In particular, he's keen on mobilizing local youth for green jobs as part of a large-scale forest project, ensuring sustainable solutions to climate change impacts.
He notes that the Dalit community is particularly vulnerable to climate change impacts, especially in a disaster-prone country like Nepal. Hence, youth involvement ensures sustainable, long-term solutions.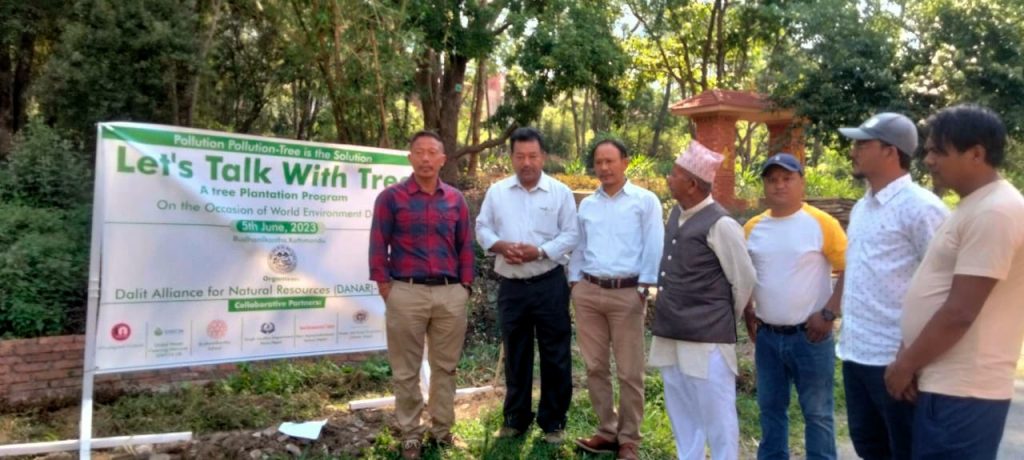 In the summer of 2023, DANAR, in collaboration with UN-aligned, conducted a 'Let's Talk with Trees' campaign. The project encouraged public funding for tree planting in Nepal, rejuvenating local forests and improving air quality in rural communities.
Sunil Kumar Pariyar and DANAR are making a significant difference in Nepal. Their projects, including ECOLEAD-c, PANI, and the Inclusive Community Forest Project, are breaking down barriers and supporting the Dalit community.
They are focusing on economic growth, leadership and fair access to natural resources, challenging old social norms and bringing hope in the face of historic adversity.
This interview was conducted on May 31st, 2023.