In Nepal, majestic national parks thrive as sanctuaries for wildlife, but for the local communities who are grappling with human rights abuses the path to harmonious coexistence remains fraught with challenges.
The value of protected spaces like National Parks is undeniable. Nepal's journey with these parks began in 1993, when the Forest Act recognised certain 'protected forests' for their environmental, scientific and cultural value.
Once the royal hunting grounds, these spaces have evolved into critical conservation centres, forming a key part of Nepal's forest management strategy. Today, Nepal boasts about 20 such protected spaces. However, while these parks aim for conservation, they also pose challenges, particularly for local communities with restricted access.
Living near these parks, locals face threats from wild animals, crop loss and human rights abuses, particularly amongst minorities and women. To address these issues, Nepal introduced 'community forests' around 25 years ago. These designated areas around the parks allow human activities, aiming to establish a harmonious relationship between humans and nature.
These areas also known as buffer zones sit between the parks and human settlements, reducing human-wildlife conflict and allowing sustainable forest resource use. Unfortunately, these buffer zones are far from perfect in addressing the issue.
The tragic reality of buffer zones
The community forest initiative, launched within buffer zones to support the Dalit community, has unfortunately fallen short of expectations. Its excessively protective approach has hampered effective implementation, making conservation and resource utilisation difficult.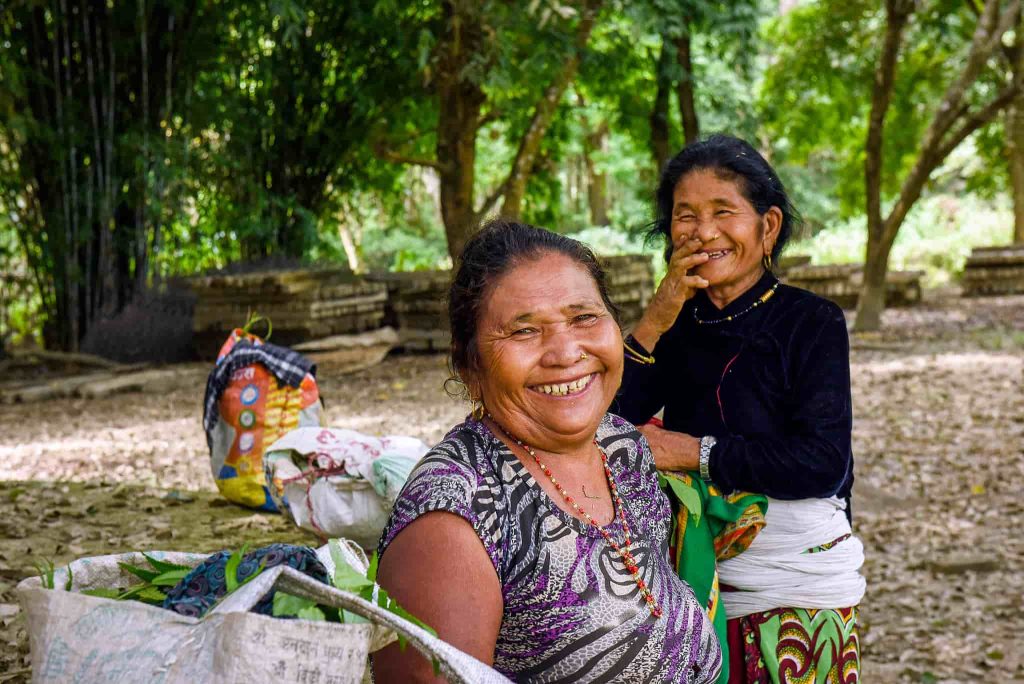 In Nepal's national parks and designated zones, groups such as Dalits and women who heavily depend on forest resources, not only wrestle with issues of gender-based violence but also face hostile treatment from park staff and military personnel.
The plight of these marginalised communities was shockingly underscored in 2010, when an incident in Bardiya National Park involving the assault and murder of three Dalit women laid bare the ongoing human rights challenges in these protected areas.
The management policy for these zones, ostensibly designed to conserve natural resources whilst supporting dependent communities, has unwittingly generated negative repercussions. By prioritising environmental issues, it overlooks the needs of Dalit women, thereby exacerbating inequality and restricting opportunities at the community level.
Local institutions, like the Management Committee and Users Group, prioritise park interests over those of community members, deviating from the government's policy and operational process.
Even well-intentioned schemes, like homestays, stumble when trying to reach out to marginalised and impoverished communities. Homestays, a concept where tourists live with local families to experience their culture and lifestyle, were introduced in these zones as a means to boost local income. Yet, despite government efforts to elevate these living conditions for guests and subsequently increase local profits, the Dali and Madhesi communities often find themselves overlooked.
Local leaders justify this exclusion by citing these groups' lack of financial capacity, while marginalised communities argue they have been deliberately left out of specific homestay training.
Wildlife vs livelihood: the struggle for resources
Communities within the buffer zone rely heavily on diverse professions like agriculture, animal husbandry, fishing and blacksmithing. However, park restrictions on forest resource use create significant resource access disparities, exacerbating the hardships of these already impoverished communities.
Dalits and Janajatis, in particular, face limitations in accessing resources and participating in decision-making within community forest programmes. This lack of access intensifies poverty and frustration, especially among the landless.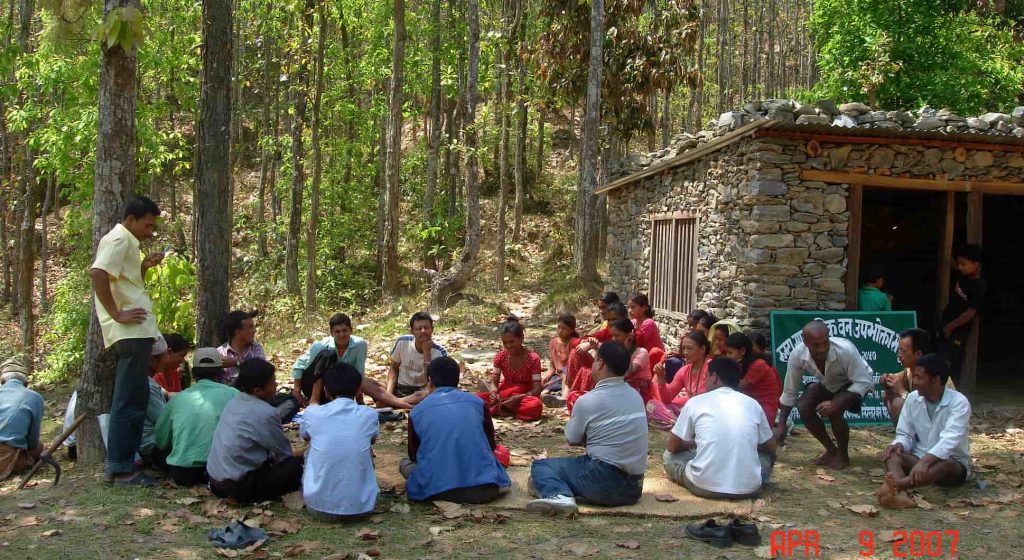 Landless communities, particularly amongst the Dalit and Tamang groups, grapple with issues such as hunger and disease in their fragile, flood-prone homes and receive scant support from park authorities. Consequently, they find themselves pressured into low-income occupations due to their circumstances.
Furthermore, they bear the risk of wildlife attacks on their crops and livestock, a hardship that falls disproportionately on impoverished and Dalit communities.
Despite numerous compensation claims, responses are often dismissive or delayed. When compensation does arrive, it's typically insufficient, stirring local suspicions of misappropriation.
Power, wealth and exclusion
Living in the buffer zones, communities are often reliant on forest resources, yet face considerable challenges. Antagonism from park staff and military personnel, combined with a skewed wealth distribution, places disadvantaged groups, particularly the Dalit and Madhesi Dalit communities, at a severe disadvantage.
Despite representation from diverse social strata, including upper caste Brahmin and Chhetri, as well as indigenous groups like Tharu and Janajati, the marginalised Dalit communities' participation remains strikingly limited.
The current buffer zone community forest policy has significant implications for underrepresented groups, notably failing to consider the distinct needs of social groups such as the Dalit and Tamang communities.
These groups depend heavily on forest resources for survival, including sectors like agriculture, forestry and fishing. For instance, their reliance on firewood for cooking is not adequately addressed by the policy, which has not promoted alternatives like electricity-based cooking or biogas production sufficiently.
As a result, stark disparities in resource utilisation exist, exacerbating their frustrations over restrictive access to essential items like grass and firewood.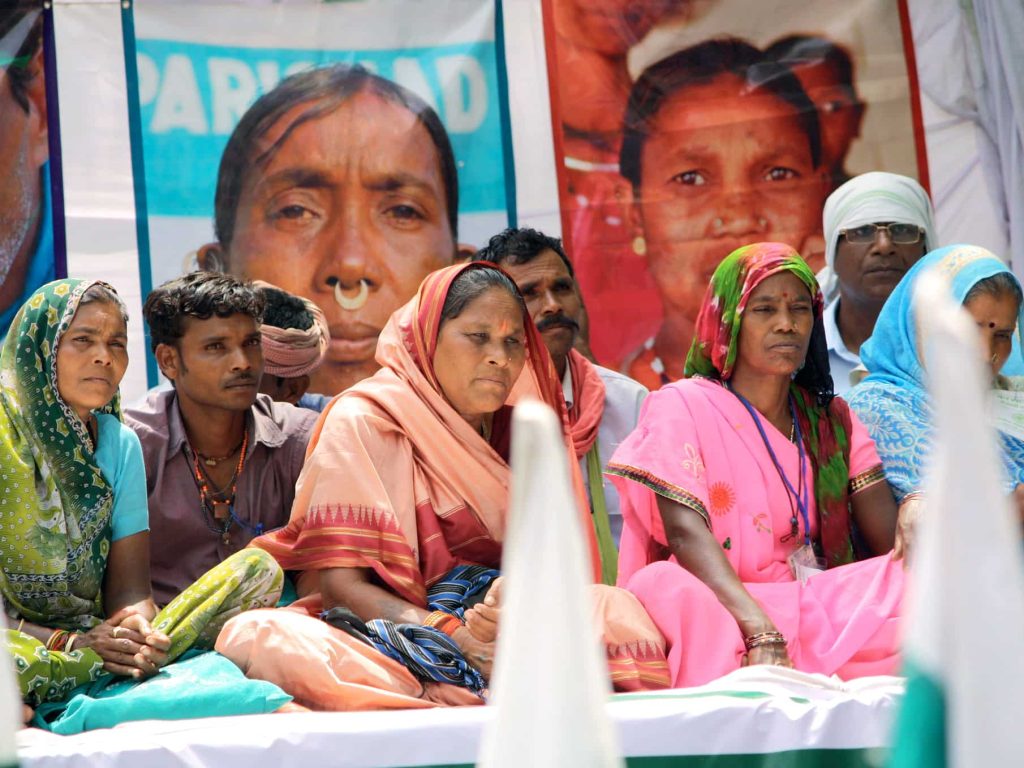 Women, despite active roles in control, training and savings, are often confined to symbolic positions. Dalits and Madhesis, other disadvantaged groups, are mostly limited to savings and loan programmes, leaving them excluded from decision-making processes within the Community Forest Development Programme.
This reality contrasts starkly with the programme's empowerment goals, revealing an undercurrent of protectionism that disproportionately affects the poorest and ethnic minority groups.
Our observations at Parsa National Park reinforced that bridging the participation gap in conservation programmes is essential. Therefore, the development of capacity-building initiatives aimed at empowering Dalits, women and other marginalised communities within the buffer zone holds immense significance.
The buffer zone policy currently prioritises natural ecosystems over human communities. Therefore, an urgent shift towards inclusive and socially equitable management strategies is required.
Such a transformation would foster active civil society participation in policy formulation and execution, moving away from the dominant exclusionary conservationist ideology towards a more holistic, inclusive approach to conservation policy.
Rethinking conservation
Addressing social issues within natural resource programmes in the agricultural and unequal context of Nepal calls for conceptualising and institutionalising social agendas at the governmental level.
This becomes particularly vital in the forest sector, where the political economy of aid and policy wields significant influence. My research and observations have triggered policy debates on strategies to counter the exclusionary outcomes of community-based natural resource management, including buffer zones.
A pressing question that emerges is whether grassroots conservation interventions can truly benefit the poorest communities. This is especially pertinent when the existing institutional culture and knowledge system of the Department of National Parks and Wildlife Conservation may not be suitably equipped to manage conservation's social issues.
Given the historical presence of exclusion at state, societal and household levels, interventions in the buffer zone must address exclusion from a structural perspective. Structural inclusion could provide economic and political opportunities to disadvantaged groups.
All stakeholders, encompassing the government, donors and non-state actors, need to re-evaluate exclusion in buffer zone programmes from a broader perspective.
This approach should consider the knowledge and power dynamics among individuals within a conservation organisation, along with the organisation's role in policy planning and implementation.
The primary challenge lies in ensuring that buffer zone policies and programmes are socially inclusive. The dominance of a technocratic ideology and reliance on single-sourced scientific data in policy spheres contribute to the conservation-oriented nature of buffer zone policies and programmes. Thus, the concepts of inclusion and exclusion need to be integrated within the governance of government agencies, extending to the grassroots level.
The establishment of community forest networks, federations or institutions within the buffer zone is crucial to combat gender-based violence and optimise the use of buffer zone community forests. The local community would greatly benefit from support to establish such networks.
Sunil Kumar Pariyar is a Dalit Forest Activist, nature conservationist and author from Nepal, who has dedicated over 15 years to the country's Forestry Sector.