Letter from the Editors
Welcome to February's The Gordian!
A short month, but an issue brimming with provoking reads. As always, the title reflects the some of the themes we will be covering and it comes from a 1969 article in Life magazine by Edward Kern: "The counter culture" he wrote, "has its sacraments in sex, drugs and rock." Of course, it was Ian Dury and the Blockheads who made the phrase famous with the 1977 song Sex & Drugs & Rock & Roll. "Counter culture" sums it up really.
The articles invite us to look at events from a different perspective, whether it is a step away from our rigid notions regarding sex, or challenging our unquestioning reverence to the United Nations.
Ariana Yekrangi confronts our notions on drugs head on and presents five arguments in favour of legalising the sale and use of drugs; while Kennedy Karanja, the Organising Lead for Young World Federalists East Africa, presents a new vision of East Africa that is already taking shape with the support of the Young World Federalists.
Touching diary extracts by Jihan Alassad, a young Syrian living in a refugee camp in Lebanon, who just completed an internship with UN-aligned, also offers a different look at life; she concludes:
"My religion is myself and my nationality is my heart, and colour is the colour of the oppressed in all parts of the world."
We also have an interview with engineer and climate activist, Partho Pratim Chatterjee from India, who emphasises our responsibility with regards to tackling climate change and environmental issues; as well as our usual mix of art, literature and culture.
And talking about seeing the world from a different perspective, the gallery of objects seen through the microscope offers a perfect and florid metaphor for seeing things in a new light.
Happy reading!
If you are in position to financially support the magazine, we would greatly appreciate your generosity. Every contribution, whether big or small, means we can keep investigating and exploring solutions to critical issues of our time; and it only takes a minute. Support the Gordian Magazine with a Patreon subscription.
Adrian Liberto and Ariana Yekrangi are the Editors of The Gordian Magazine.
---
New voluntary position: UN-aligned is looking for a Puzzle Creator and PR Manager
By Ruby Goldenberg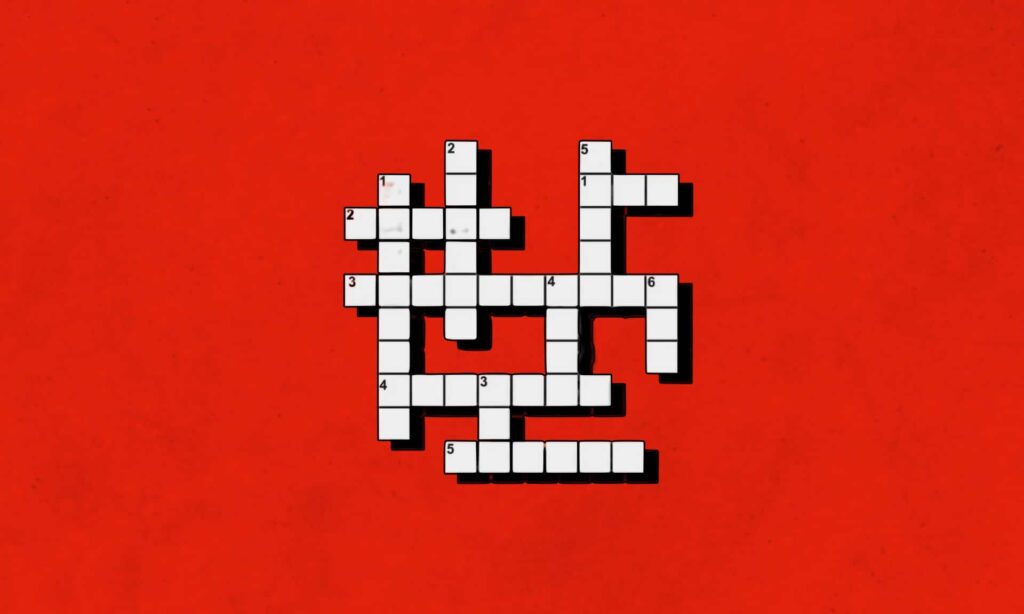 Puzzle Creator
Do you enjoy a good puzzle? Would your friends describe you as creative? Want to get involved with UN-aligned but don't have too much spare time?
We think you might be a great fit for our new and unique open position: Puzzle Creator.
We at UN-aligned spread our message of fairness and equality through many platforms including our Newsletter, monthly publication 'The Gordian' and social media.
Although the United Nations may be in a sorry state, it's not all doom and gloom and we like to drop in interactive quizzes to The Gordian for our readers. Until now we've been using multiple choice quizzes, you can see an example here.
Moving forward, we'd like to sprinkle more puzzles throughout our online platforms where we can too.
Job description:
Create puzzles connecting to current affairs, art, literature, geography and more! The puzzles can be quizzes, riddles, trivia, word games and more! If your ideas will be suitable for an online platform, then you will be a great fit for us.
Requirements:
Your beliefs align with our beliefs on the environment, animal welfare and Human Rights.
Fluent English.
Ability to dedicate approximately two hours per week to the role.
Able to create a puzzle within a pre-agreed deadline.
Responsive to Emails and messages with the UN-aligned team. We certainly won't be bombarding you with communication, but replies within 24 hours on a working day would be ideal.
Note:
This is a unique and fun position, no prior experience in this field is required and we will show you the ropes.
No special knowledge of software is required.
Apply here: https://forms.gle/Hj8D62YnBA4DtxTx9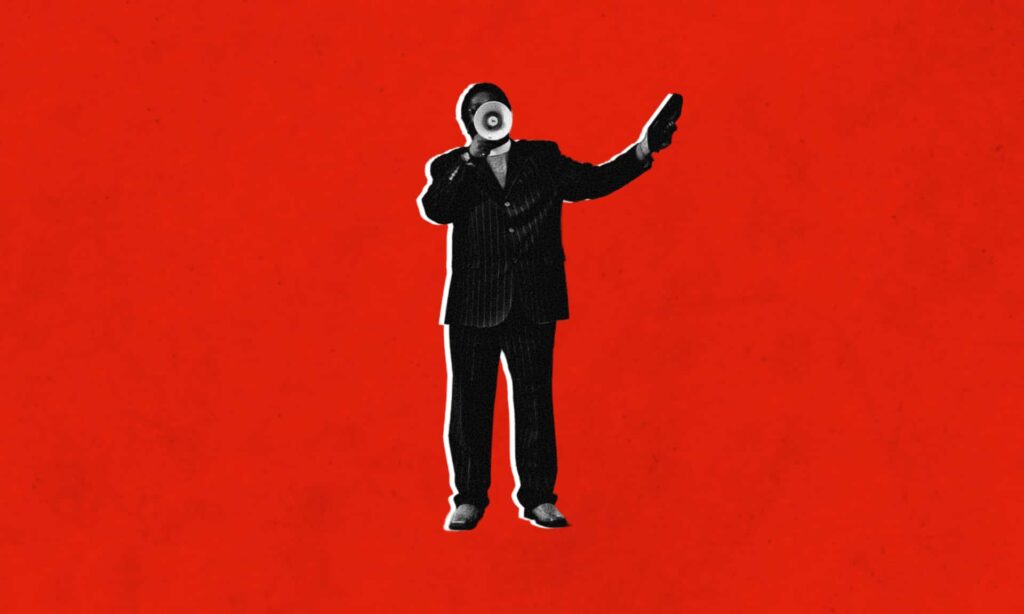 PR Manager
Do you love writing a good pitch? Would your friends describe you as confident? Want to get involved with UN-aligned and help us with our media work?
We think you might be a great fit for our new open position: PR Manager
Behind the scenes at UN-aligned we are writing and campaigning relentlessly for change. We celebrate the accomplishments but we're just getting started and there is so much more to do.
Even the best petition in the world will not create change if the petition does not get the publicity that it deserves. We'd like you to make sure that UN-aligned's work is shown to influential media outlets, you shouldn't be afraid of pitching to journalists.
You should be familiar with a media kit and be ready to think on your feet to speak on behalf of UN-aligned with clarity and gumption.
Job description:
Create a Media Kit for UN-aligned to be shown to interested parties and introduce us.
Regularly pitching UN-aligned campaigns to media outlets and influential individuals via email, social letter and maybe even pen to paper.
Researching grants that UN-aligned may be eligible for plus preparing and performing pitches for eligible grants if necessary.
Managing all enquiries from media and other organisations who wish to collaborate with UN-aligned to create and maintain good relationships.
Plan online, virtual events to "get the word out there" about UN-aligned.
Requirements:
Your beliefs align with our beliefs on the environment, animal welfare and Human Rights.
Fluent English.
Ability to dedicate approximately six hours per week to the role.
Love communicating with others via email, on the phone and face to face + if you love talking about UN-aligned that's a bonus!
Can be trusted to create your own projects and execute them to the best of your ability within an agreed time frame.
Your friends might have called you an internet detective, if you're looking for journalist Bob Smith's email, you won't stop until you've found him (plus photos from his family holiday in 2014).
Highly responsible, if you've told an organisation that you'll hop on a call with them at 17:00, we know you'll already be online and waiting for them at 16:59.
Responsive to Emails and messages with the UN-aligned team. This role is highly integrated with all other areas of UN-aligned so replies within 24 hours on a working day would be ideal.
Note:
We will show you the ropes and integrate you into the team slowly
Specific PR experience is useful but isn't a requirement, your positive nature and proactive approach to work is most important.
Apply here: https://forms.gle/Hj8D62YnBA4DtxTx9
---
Kazakhstan calls on Russia to help quell its unrest, Rock star Meat Loaf dies and Prince Andrew gets stripped (out of his royal patronage)
Presented by Ruby Goldenberg and Ariana Yekrangi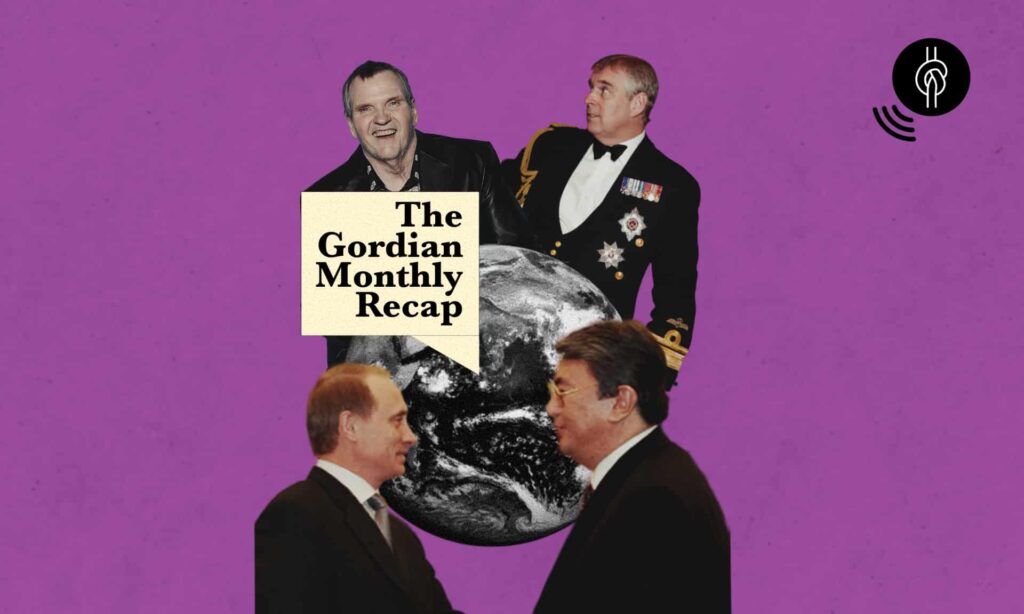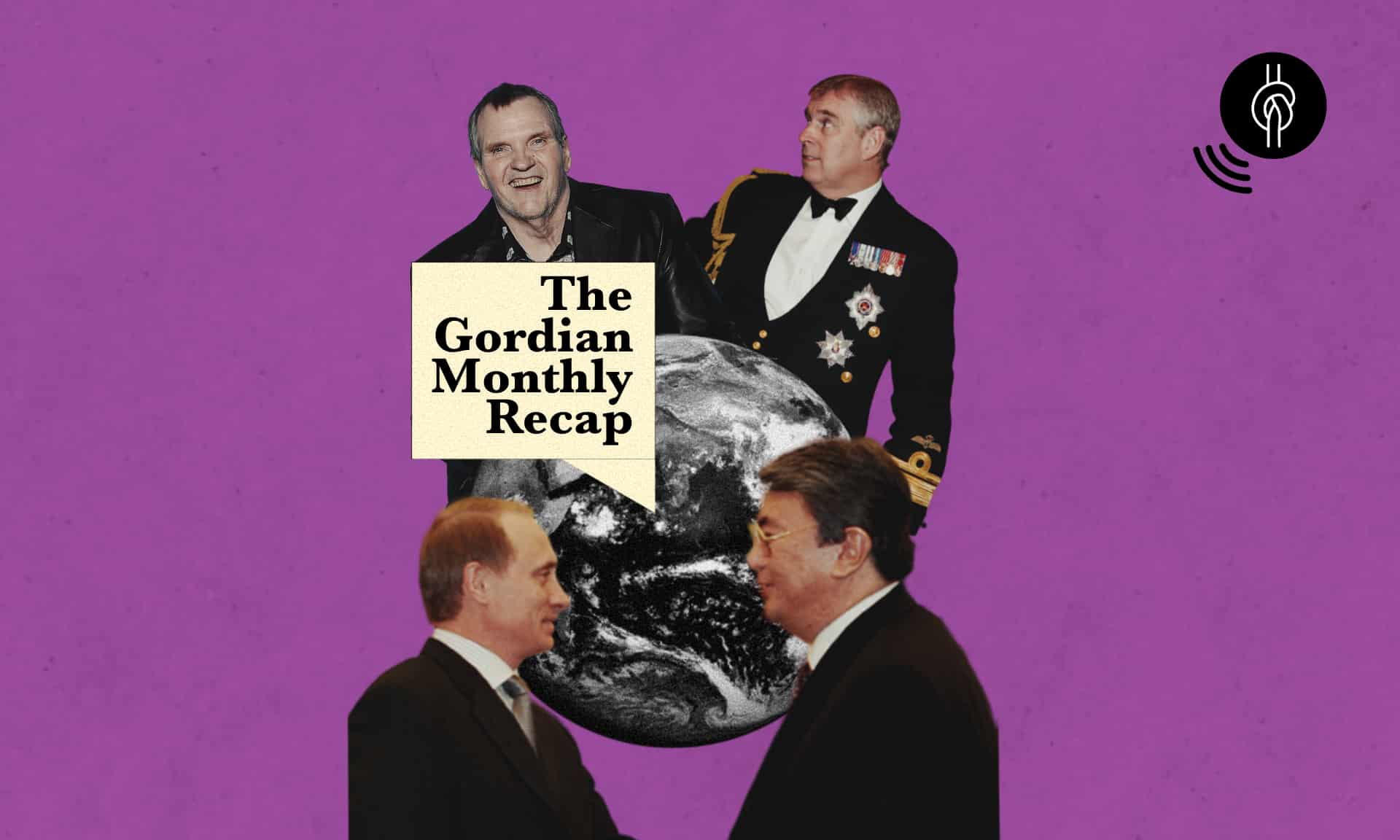 In this episode of the Gordian Monthly Recap Ruby Goldenberg, joins us from inside her messy closet, and Ariana Yekrangi from the freezing cold weather in Helsinki. If that isn't commitment to this show, what is? Join them in catching up with everything that happened in January 2022.
---
"Discussion" is just a euphemism for mudslinging at the UNSC
By Adrian Liberto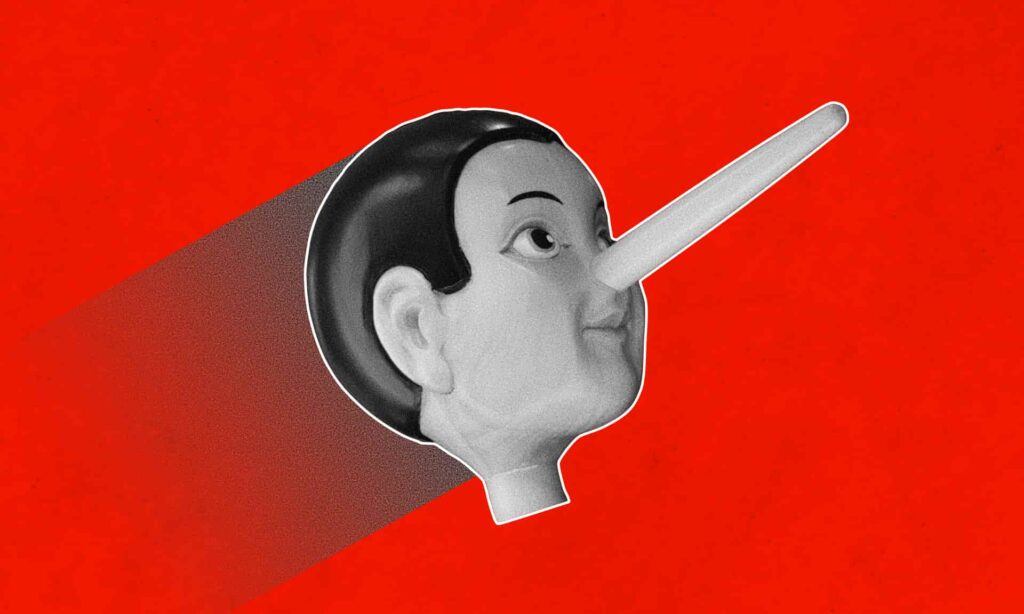 Apart from the hackneyed pleas to resolve the differences and a blunt reassertion of the facts there were no enlightened solutions aimed at finding ways of de-escalating the Ukraine crisis.
The UN Security Council not prepared to put up with Moscow's bullshit
"Following weeks of heightened tensions around Ukraine, with reports that Russia has been deploying more than 100,000 troops and heavy weapons close to its border, the United Nations' Security Council held its first meeting to discuss ways of de-escalating the crisis on Monday." United Nations News Page, 31 January 2022
For an organisation that was founded primarily to promote world peace, the United Nations is a sad joke. The crisis in Ukraine has been intensifying for weeks and yet the Security Council waited until January 31 to convene in order to have a discussion on the issue and it did so only because it was urged to by the US.
Of course, 'discussion' is just a euphemism for mudslinging and evasive manoeuvres. Apart from the hackneyed pleas to resolve the differences through diplomacy, and a blunt reassertion of the facts from the countries that were not prepared to put up with Moscow's bullshit, there were no enlightened solutions aimed at finding "ways of de-escalating the crisis".
This said, the US and the European countries of the Security Council were realistic and assertive. They did not mince their words and they intimated what would happen if Russia did invade. Addressing the Council, US ambassador to the United Nations, Linda Thomas-Greenfield, for instance, stated that "the stakes could not be higher". She said that "If Russia further invades Ukraine, none of us will be able to say we didn't see it coming. And the consequences will be horrific…" She left no doubt on the US position: "We seek the path of peace. We seek the path of dialogue. We do not want confrontation. But we will be decisive, swift and united should Russia further invade Ukraine."
The problem is not how the individual nations confront the prospect of Russian aggression. The problem is with the United Nations' failure in leadership. As my book Unravelling the United Nations shows, often progress is achieved despite the United Nations, rather than thanks to it.
Russia behaved as though its 2014 invasion and annexation of Crimea had never happened and that it was perfectly normal to amass a huge invasion force on its neighbour's borders. It accused the US of whipping up hysteria with such gusto, that it appeared as though it actually wanted a military confrontation. Nevertheless, Russia was reminded by various speakers that an invasion would mean breaking international law and contravening the UN Charter.
Still, Putin got away with it before, so it is easy to imagine what part of his anatomy he would be suggesting that the UN should kiss, if he were speaking out his thoughts aloud.
Stopping an aggressor is far from easy, and the history of WWII is a clear example of this, but kicking someone out of a club for breaking its most fundamental rules, should be. That's the United Nations for you. No, working parties working round the clock to avert a war, no red lines that cannot be crossed or penalties for crossing them; not much of anything, in fact.
Abstaining in the face of war should not be an option
Apart from the five Permanent Members of the Security Council: (China, France, Russia, the United Kingdom and the United States), the current remaining ten Non-permanent Members are: Albania, Brazil, Gabon, Ghana, India, Ireland, Kenya, Mexico, Norway and the United Arab Emirates. Of these 15 countries, Russia and China voted to scrap the meeting altogether, while Gabon, India and Kenya abstained on the vote on whether it should go ahead. In other words, one-third of the Security Council, whose job is to secure peace, would rather not even consider it.
What is even more disconcerting is that these national representatives act as though it is perfectly normal not to wish to speak about peace on what could be the eve of an apocalyptic war. This is beyond surreal!
Kenya's excuse was perhaps the most pathetic since it justified its abstention on the grounds that the real problem was "the impasse between NATO and the Russian Federation ". One cannot help wondering what Uhuru Kenyatta had to gain from pandering to Putin: funds towards a new hospital or airport? Weapons? Who knows? Maybe even a state-of-the-art yacht! Meanwhile since Russia's offensive against Ukraine began in 2014, 14,000 people have already died, with thousands injured and 1.5 million internally displaced people.
If a horrific war does break out, as the US ambassador pointed out, "none of us will be able to say we didn't see it coming". Equally, none of us will be able to say that we were relying on the United Nations to minimise this possibility. This is one of the reasons why UN-aligned is proposing a very different United Nations. We are not happy to have the United Nations represent us and we are doing something about it. Help us by becoming a member and becoming part of the solution…
---
New Series: Celebrity islands with the United Nations
By Ariana Yekrangi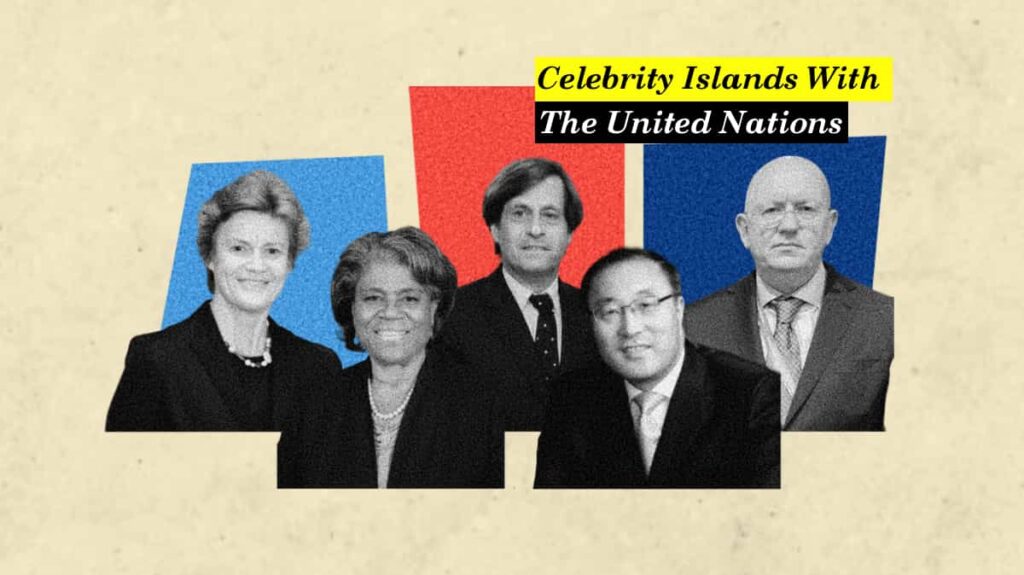 Many may not know, but the United Nations is the creator of some of the worst "reality TV" of all time. Whether they are shows about a climate convention where the organisers forget to invite representatives from countries that are literally drowning, as was the case with COP26, or an ongoing show about five thugs who think they have a monopoly on truth, sit at a horseshoe-shaped table and maintain international peace by telling everyone not to go to war without their permission, even though that's exactly what every single of them has done.
Granted, a lot of reality TV has never really been known as excellent and high-brow entertainment, but if you thought the likes of Big Brother or The celebrity islands are scraping the barrel, trust me, things could be a lot worse.
Across the Atlantic, in New York at the United Nations headquarters, a string of reality shows unfold every week that leave viewers flabbergasted, whether it's for their unavailing format or relaxed attitudes to concepts like human rights or, you know, war.Such shows often leave us pondering how exactly did diplomats think that creating this shitshow was a good idea. Well, they did and here we are. This is The Gordian Magazine's review of United Nations events as if they were reality TV.
---
UN Security Council meeting on Ukraine Review: Abstaining Romance and Plenty of Hot Air
By Ariana Yekrangi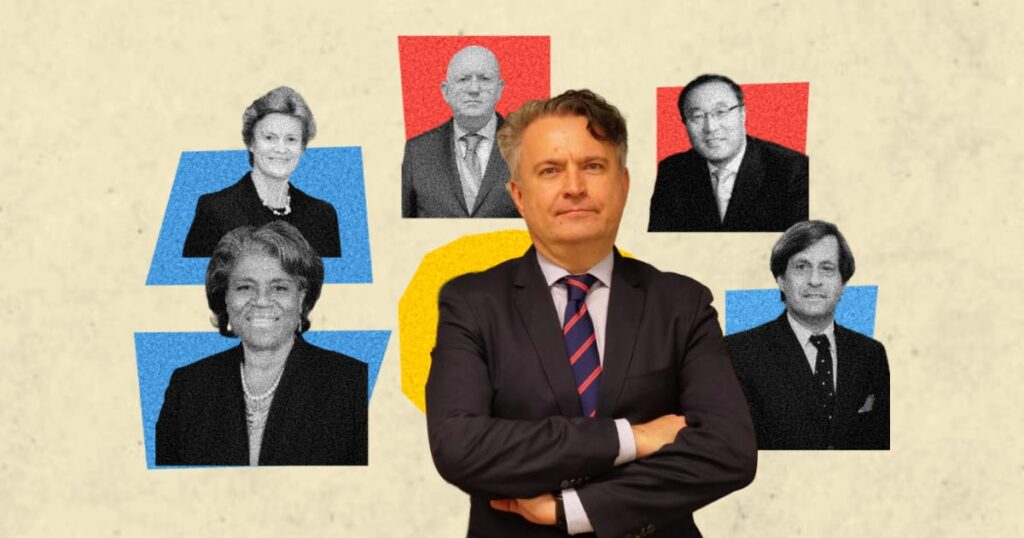 Participating members in this UN Security Council meeting on Ukraine attempt their best with this bland, shallow and awkwardly structured meeting, which can be characterised in 6 words: "Too late", "nothing new" and "bad directing".
---
Peeking Behind the Fig Leaf: Our Journey to Sexual Liberation
By Adrian Liberto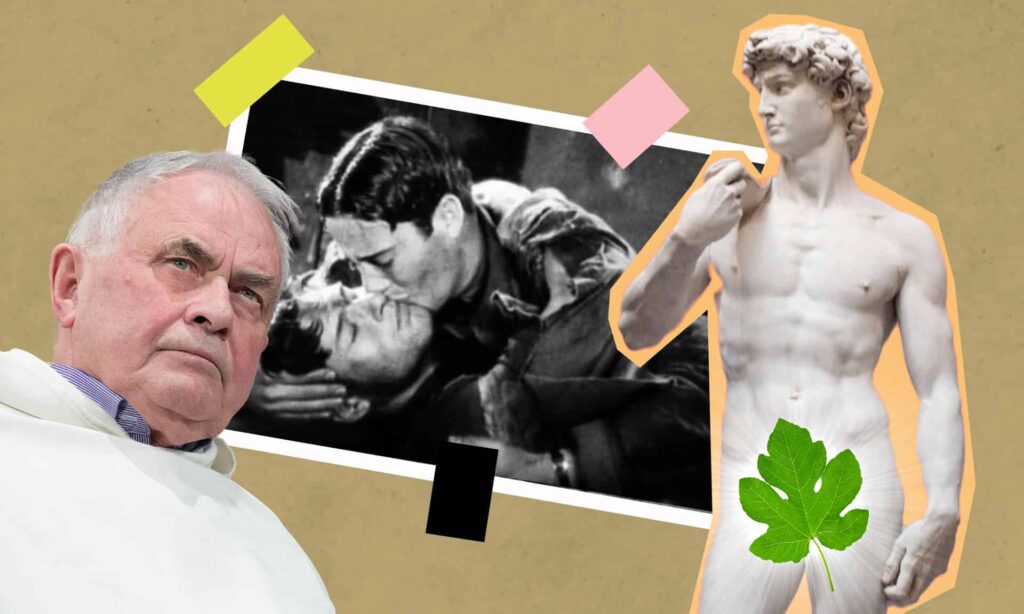 Society is a raft made from the wreckage of our dreams and fears. Space is limited and we struggle to keep aboard, scrambling for the middle ground so we do not have to witness those sacrificed at the rim: pushed, or slipping, or just unable to grab a hold. Smug, we pretend that they are not there or that they are so out of reach that we are quite exonerated from any obligation to assist them from their demise. Some would rather swim. Others choose to drown. Reality, as we perceive it, as we live it, is a fragile thing, so we cling on to the raft despite its many flaws. We ignore them. We justify them. We acknowledge and accept them. Often, religions sanction them. And so we paddle on, tossed by abysmal waves, never quite certain where we are heading.
It does not have to be this way, not now. Not now that we are coming to terms with the fruit of that forbidden fruit: open eyes. We lack the innocence of animals; of most of them, at least, but we should nevertheless be evolved enough now to use our insight for harmony and kindness. We should be bold enough to shed our old tight skin and grow. In order to do that, however, we need to challenge some of our slavishly held beliefs and embrace the potential for harmony that is already staring us in the face. The nobility of our spirit has always been there, but we have allowed it to get enmeshed in that raft we assume will keep us afloat.
Thankfully, the raft is sinking. I will let it, together with my metaphor. I will leave it up to my readers to decide whether we need a bigger boat or whether we should just consider ourselves creatures of the oceans and be done with vessels. Either way, the best way to evolve, to solve the crisis, is renewal, or to be more specific, dialectical renewal.
Hegel would describe it in terms of thesis, antithesis and synthesis; eastern mystics as preservation, destruction and creation. A wall grows by adding bricks. Life is different. Something has to die; something has to persist and something has to emerge. And so we grow.
The problem with society is that we are loath to let anything go. Our insecurities lead us to cling to what has become obsolete. We have to learn how to let go in order to move forward.
My aim, therefore, is to rock the boat (okay, my analogy may linger a little longer…). I do this periodically, for instance I did so in a recent article for The Gordian, titled: Selective Justice: Nine Rings of Moral Tunnel Vision.
This time I want to focus exclusively on sex. Our views on sexuality are just one of those many aspects of our lives we have often accepted without question. I am not only referring to procreation, which has usurped the meaning of sex for generations, anathemising anything vaguely sexual that did not serve this one master, but also to the institutions that developed around it, like marriage. In a previous issue, for instance, we have already seen how the Mosuo People survive perfectly well without the institution of matrimony.
Thankfully, attitudes towards sexuality is one of those areas that has evolved dramatically in the last couple of centuries. This is partly due to the fact that the Church, especially the Catholic Church, lost its grip on temporal power.
The tyranny of the popes, and the fear mongering and bigotry they promoted, is waning. In fact, the Church's monopoly on morality started to decline way before the Risorgimento, that drive for the unification of Italy to the detriment of the Papal States, which gave the coup de grâce to the mini empire of the Catholic Church. The Renaissance and the Reformation, together with the rise of humanism had already started to challenge traditional ways of thinking towards the middle of the last millennium; but the process was slow. Protestants still clung to many of the old ways, including the not-so-cosy warmth emanating from the burning of people who did not agree with them at the stake. Secular leaders were often no better.
While fostering the arts on the one hand, many princes of the renaissance had no qualms in being chauvinistic and intolerant on the other. The hypocritical Niccolò III d'Este, Marquis of Ferrara (1383-1441), for instance, who had children with about a dozen different women, decreed that all women in his domains found "guilty" of adultery should be put to death.
He had to retract the order, however, when it became evident that the decree would have resulted in the depopulation of Ferrara. Sadly, his young wife, Parisina, did not escape his wrath, having been accused of having had an affair with her stepson Ugo, one of d'Este's illegitimate sons.
They were both beheaded on the orders of the Marquis in 1425. The d'Este story also goes to show that extra-conjugal sex was rife, despite the rigid norms. The difference now is that in many countries the hypocrisy is abating. In the West, much of this shift is due to movements that bravely stood up to bullying dogmatists. Looking at our progress in these matters may help us evaluate where we are and consider what remains to be changed.
Bohemianism and Beyond
Bohemianism, which became popular in the 19th century, was instrumental in jogging our social consciousness. It refers to unconventional lifestyles with an emphasis on sexual freedom, often shared with likeminded people.
The term Bohemian (Bohémien / Bohémienne) is a misnomer; it was coined in France and relates to the perceived similarities between such lifestyles and that of the Roma (Romani) living in France. It was wrongly believed that the Roma had originated from Bohemia (an area that now forms part of western Czechia). Ironically, the other word for Roma, Gypsy, (now mostly obsolete because it can be considered offensive by some Roma), is also a misnomer in as much as it owes its etymology to Egypt (another mistaken motherland). The irony highlights the uninformed ease with which "well-to-do" people label anything or anyone they did not understand.
Still, Bohemians were generally presented as romantic figures and were often artists, writers and musicians. While some free spirits like the Shelleys and Lord Byron lived the bohemian life, others wrote about it or expressed it, and in so doing aroused public interest. Works like Puccini's opera La Bohème (based on a story by Henri Murger) and George Du Maurier's novel, Trilby (1894), set in Bohemian Paris, were all the rage when they appeared. The endings may not always have been happy, but the characters, or at least their lifestyles, were intriguing, inspiring even.
Then came the twentieth century and the Roaring Twenties as a bold reaction to WWI, only to be followed soon after by WWII. Once again, however, the world began to recover its joie de vivre; kick-started partly by the Beat Generation.
New liberating trends were sprouting all over western nations. The counterculture of the 1960's and mid-1970s, including the Hippie Movement (epitomised in Woodstock: 15 – 18 August 1969) and various youth sub-cultures, as well as human rights activities, such as Stonewall riots and second-wave feminism, all played their part in breaking up oppressive barriers, stigmas and taboos. One of the greatest contributors to this exposing of new mindsets was, and still is, the film industry. Film has always been instrumental in crystallising broadmindedness into the liberal social values that are accepted and taken for granted by many nations around the world today.
Sex in the film industry
The moment film production began, from Georges Méliès onwards in fact, the silver screen started to stretch boundaries. Silent films like Hypocrites (1915) directed by Lois Weber and Häxan by Benjamin Christensen challenged religious bigotry outright and portrayed nudity in the process.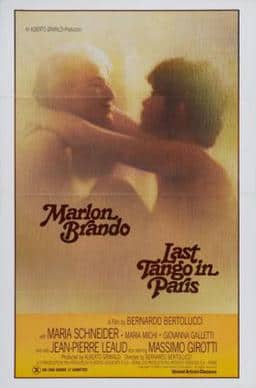 Christensen himself was also an actor and stared in Michael (an in-depth remake of Mauritz Stiller's The Wings – 1916), one of the first gay themed dramas to be produced. Needless to say, the backlash was swift.
In the USA, it took shape of the Hays Code which consisted of the film industry's self-imposed censorship, prohibiting "profanity, suggestive nudity, graphic or realistic violence, sexual persuasions and rape." This ball and chain, inhibiting cinema's progress, persisted for over thirty years, from 1924 to 1968, but is of course still very much alive in other guises and places to this very day.
Nevertheless, in other parts of the world, risqué films were still being produced, such as Luis Buñuel's Belle de Jour (1967), about a young woman, played by Catherine Deneuve, who works as a high-class prostitute while her husband is at work.
The seventies and early eighties, however, saw a real flourishing of sexually liberated films
Hal Ashby's Harold and Maude (1971), Bernardo Bertolucci's Last Tango in Paris (1972), Pier Paolo Pasolini's Arabian Nights (1974), Derek Jarman's Sebastiane (1976), Miloš Forman's Hair (1979), Rainer Werner Fassbinder's Querelle (1982) … to name but a few. The trend continues and has spilled into television dramas.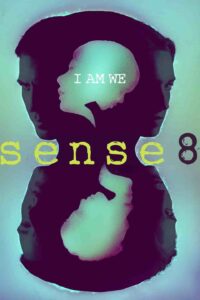 The Sense8 series (2015 – 2018), created by Lana and Lily Wachowski and Joseph Michael Straczynski for Netflix, for instance, approached sexual themes with a candid freshness, but also a certain militancy. Towards the beginning of the story, Nomi, a trans character, is writing a blog on the eve of a Pride March:
"I've been thinking about my life, and all of the mistakes that I've made. The ones that stay with me, the ones that I regret, are the ones that I made because of fear. For a long time, I was afraid to be who I am because I was taught by my parents that there's something wrong with someone like me. Something offensive, something you would avoid, maybe even pity. Something that you could never love. My mom, she's a fan of St. Thomas Aquinas. She calls pride a sin. And of all the venial and mortal sins, St. Thomas saw pride as the queen of the seven deadlies. He saw it as the ultimate gateway sin that would turn you quickly into a sinaholic. But hating isn't a sin on that list. Neither is shame…"
Nomi ends the blog by telling St. Thomas to go fuck himself and in a way the whole story tells bigotry to fuck itself too. There are various types of relationships within the plot of Sense8 and none of them are lurid despite not corresponding to traditional conceptions.
Sex in social media
Social Media has also helped push boundaries by facilitating communication and interaction. Limited exchanges were possible as early as 1960 with the PLATO system launched in the University of Illinois, but it was with the onset of the World Wide Web in the mid-nineties that social networking platforms began to take off globally.
Different platforms developed different emphases; for instance, Facebook focuses on social networks, LinkedIn on professional ones and Twitter on socio-political exchanges. Some, like Tumblr and Pinterest, facilitate visual gratification, while others like, Tinder and Grindr, specialise in dating.
What all these platforms have in common, however, is that, for better or for worse, they bring like minded people together. When it comes to sexual liberation, the impact has been immense, especially for people living in societies which are solely geared towards traditional heterosexual relations.
Sex can be a hymn!
It is not just about knowing that there are people like you out there and perhaps seeing explicit content about what they can get up to, but more crucially, it is about being able to linkup with people who are sexually on the same hymn sheet. And yes, sex can be a hymn! It can be a celebration of who we are and how we want to share our intimacy and with whom. What consenting adults do together is their business and theirs alone. True, there may be third parties that must be taken into consideration, but that is true of anything we do.
Here too, however, "respectability" occasionally attempts to impose its genteel norms on others.
This happened spectacularly with Tumblr, which was founded in 2007 by David Karp. Legal sexual content was freely posted on the site and it was up to individual users to decide what blogs they wished to follow. On May 19, 2013, however, Yahoo announced that it was buying the website for about $1.1 billion, and with it came a relentless puritanical drive, which was primarily prompted by the desire to reassure and woo advertisers who were concerned at the platform's content safety record.
Not only was nudity and sexually explicit content barred, but artistic content that was vaguely erotic was also banned. At the time I had a Tumblr travel blog and one day, to my horror, I found that one of my photos of sand dunes was flagged up and blocked. No doubt it was mistaken for the curves of the human body.
That was the last straw. I quit the site as did millions of others. By August 2019, Tumblr was sold for a mere $3 million. People are resigned enough to the slow pace of progress, but they do not take too kindly to having their freedoms clawed back once they have been attained.
Only Fans offers another example. It too faced criticisms regarding illegal content. On 19 August 2021, the company announced that it would be banning all sexually explicit content (throwing the baby out with the bath water) as from 1 October 2021. The wrath of creators and consumers was so terrible, the retribution, so swift; that less than a week after the initial announcement, the plan was scrapped, with Only Fans claiming that it had secured the necessary assurances to proceed without these measures.
So, Where to Next?
In the realm of consenting adults: "Wherever you feel comfortable", would seem like the obvious answer; but that answer only holds true for some.
Many have been conditioned to think that sexual acts are wrong, dirty or degrading. Contraception is still a damnable offence in the Catholic Church, as is any sexual act outside heterosexual marriage, including masturbation. As a child I remember bouncing from Heaven to Hell for simply doing what was natural. And Hell was no picnic.
The agony and torment was well imprinted in my vivid imagination with all the creative skill some of the priests in my Catholic school could muster. As with all types of abuse, the effects are never easy to shake off. The same goes for other taboos.
So, before answering the question, another is necessary. Namely:
How many of my taboos genuinely reflect what I truly believe to be wrong? 
This is not an easy question to answer, especially if all one's morality is based on written texts, rather than on kindness, pure and simple. We need to be ashamed of our nudity, perhaps because the Bible tells us so, but it is all right to slit an animal's throat or pay someone else to do so, because out scriptures may say: "Kill and eat!"
Well, those very scriptures may say many things we now know we should not take literally and we know because people have been brave enough to question them.
Only when we discover the true source of our morality can we really decide what is acceptable or what is not. At the end of the day, we can only choose a Book according to our understanding of its worth. In other words, we should already know what is right and wrong because it is deep within us.
Of course, most people do not choose; they accept whatever was fed to them. Often, religions were imposed by rulers who violently took control. Unless we question what we believe, it is the ideals of the despots themselves we are worshipping!
---
Five benefits of legalising drugs that may change your perspective
By Ariana Yekrangi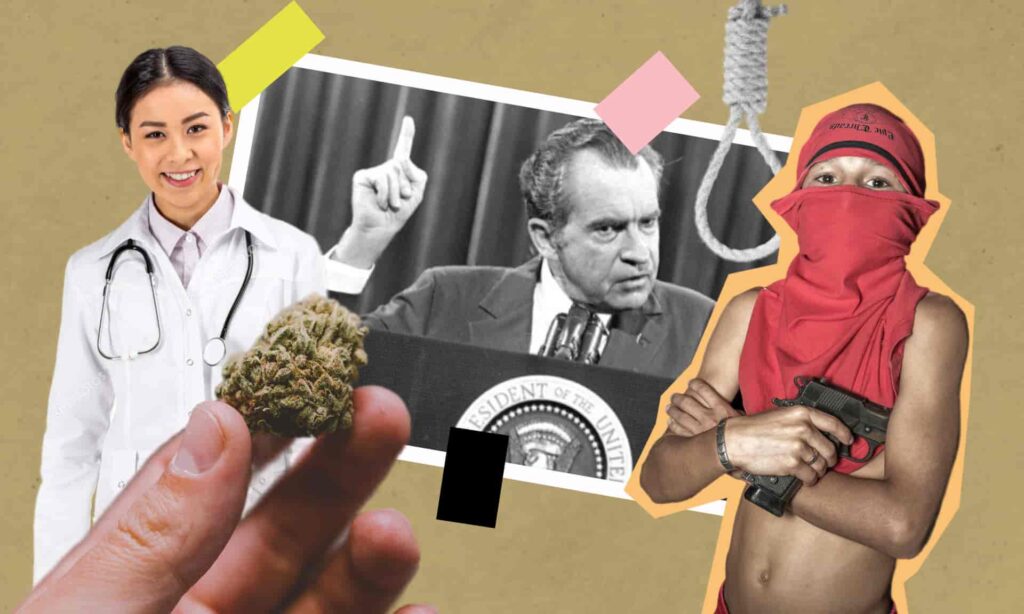 Legalising drugs would make drug use safer, but the bigger impact of moving to a regulated drug market is that it would defy racism, reduce chaos and violence and make us wealthier.
Decriminalisation VS legalisation drugs
When we talk about decriminalising all drugs, within a legal framework, we don't necessarily refer to them being legalised. In other words, drug ownership and personal use would itself still be legally prohibited, but violations of those prohibitions are deemed to be exclusively administrative violations and are removed completely from the criminal realm. Ideally, we want the legalisation of all drugs, however, decriminalising them could also be an attractive short-term solution. Here are five reasons why we need to lead the world out of the vilification relating to drugs.
1. Reducing drug violence and regulating its consumption
The global market for goods, including drugs, is based on the simple principle of supply and demand. When a government reduces the supply of any particular drug without reducing its demand for it, its price goes up. However, unlike many other goods, the consumption of drugs is not particularly price-sensitive.
As the notorious United States' ban of alcohol during the 1920s demonstrated, public demand for the drug remained high, which in turn fueled an increase in bootleg booze and speakeasies. But that wasn't all. It aided the emergence of various mafia gangs and other crime syndicates.
This is often known as the balloon effect, referring to the fact that when squeezing an inflated balloon, it just moves the air around, instead of completely getting rid of it.
Legalising drugs gives us a unique opportunity to address this issue and remove much of the crime and violence associated with it. In 2018, the number of drug-related homicides in Mexico was a whopping 33,341. Imagine saving this amount of lives, just in Mexico!
Moreover, legalising drugs further allows us to regulate its consumption. Currently, most children are easily able to buy various drugs from their friendly neighbourhood dealers, since selling drugs to children isn't a moral code most drug cartels swear by.
The solution is simple: let us run the drug market, not gangsters!
2. A unique chance to defy racism
Across many nations, drug laws are not only unnecessarily strict, but also fuel systemic racism. This is not breaking news and can easily be observed if one takes the time to look at the relevant data.
In September, Simon Woolley, an ex-No 10 adviser warned Borris Johnson's government about this very issue: "For decades, politicians from all sides have either turned a blind eye to drug policy failures or weaponised the debate to score cheap political points," he said. "This has led to half a century of stagnation, which has landed with force on our black communities, driving up needless criminalisation and undermining relationships with the police."
However, this is not a unique case in the UK. Across the Atlantic, in the United States, black people are several times more likely than white people to be arrested for marijuana possession; even though both groups smoke weed at similar rates. Just in 2020, people of colour made up 94% of marijuana arrests by the NYPD.
But it is not only the legal system that suffers from systematic racism; the name of a drug like Marijuana, for example, has a clear racist background.
The use of the word Marijuana increased dramatically in the US during William Randolph Hearst's desperate campaign to create hysteria around the impact of cannabis. In fact, he decided to use a foreign-sounding name (Marijuana) to scare off Americans about an invasion of marijuana-smoking Mexican men assaulting their white women. Scary heh?
True, legalising drugs will not, by itself, solve racism. However, numerous studies have already proven that as the general number of arrests decline, so do the racial disparities that come with them.
3. Stopping systematic drug-related human rights abuses around the world
Capital punishment for drug trafficking is a serious offence across human right's violating countries such as China, Indonesia, Iran, Malaysia, Saudi Arabia, Singapore and Vietnam. According to Harm Reduction International, as of 2020, thirty-five countries still retain the death penalty for drug offences.
These thirty-five nations continue to undermine the human rights and well-being of persons who use drugs and that of their families and communities. The practice is not only a blatant breach of drug user's/traffickers human rights, but also one which is in clear violation of international law.
In 2020, Amnesty International recorded at least 30 executions for drug-related offences carried out in only three countries (China, Iran and Saudi Arabia), a decrease of 75% from 2019. Do keep in mind though that the 75% reduction in executions is during a period when most countries are hit by the Covid pandemic and were likely to have strict quarantine and lockdown measures in place. The figure was drastically higher in the anteceding years. In 2019, 122 drug-related executions were confirmed, whereas in 2015 the number of executions was a whopping 755.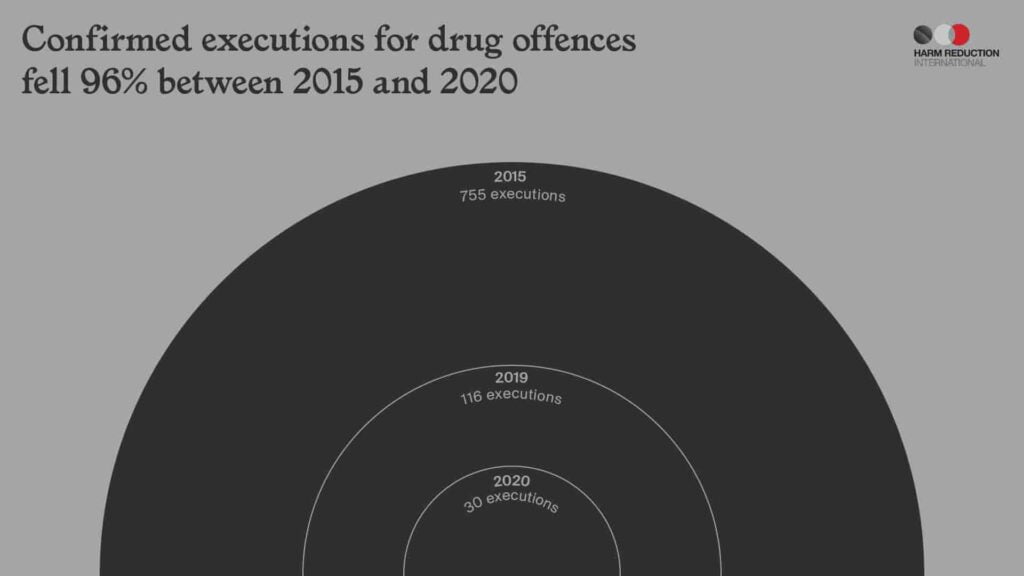 Legalising drugs will have an immense impact on the lives of hundreds who are killed as well as thousands of others across the globe who are on death row for various drug offences.
The United Nations' 2019 report "What we have learned over the last ten years" is a comprehensive resource on the organisation's commitments on drug-related matters. One only needs to hope that the UN approaches its solutions with adamant hands.
4. Actually helping addicts (the rat park and Vietnam war experiments)
Pretty much everything we have been taught about addiction is a fab. Most don't get addicted because it is fun, most don't enjoy being junkies.
During the 1970s, Bruce Alexander, a Canadian psychologist, published a number of studies known as the "rat park experiments". The experiment essentially studied two groups of rats, both of which were pre-addicted to morphine. The first group was placed in separate cages, while the other group was added to a rat colony, with regular social access to other rats where they could play and have plenty of sex.
Already becoming jealous? No? Just me? Moving on…
During this period, both groups were offered a choice between water and a morphine solution. The shocking result was that the rats living together in the colony drank significantly less morphine than those living alone in isolation.
A similar conclusion resulted from a study conducted on US servicemen returning from the Vietnam war. During various military urine tests in 1971, it became clear that drug use amongst soldiers in Vietnam had reached epidemic proportions. In September 1971, a random sample of 470 soldiers, as well as another sample of 495 soldiers who had previously been tested positive for opioids, were selected and interviewed by sociologist Lee N. Robins. All the men had been serving in Vietnam for exactly one year, so their exposure to the country's heroin and opium resources was the same. After a closer inspection, it became known that almost half of all army men enlisted in Vietnam had tried heroin or opium and that 20% of them had developed an addiction to them.
It may seem common knowledge that the availability of a certain drug directly correlates with its consumption. However, what surprised the research team in this particular study was that eight to 12 months after the soldiers had returned home, heroin use was uncommon, even amongst those who had previously become addicted to the drug in Vietnam. In fact, during the first year back home, only 5% of men had relapsed to addiction.
Although both experiments have their limitations when it comes to the repeatability and applications to society, they both teach us a valuable lesson: environmental factors matter and must be an undeniable aspect in prevention programmes and policies impacting drugs and crime.
Our penal system must be rehabilitative, not vindictive. Let's not forget that a criminal conviction relating to drugs can have devastating effects upon someone's life. It can cause personal relationships to fall apart and limit future work opportunities and further alienate those who are in desperate need of our help. This doesn't need to be the case. Instead of stopping drug users, let's support them instead.
5. More tax money
Legal drugs present the possibility of tremendous benefits to economies especially as a means to recover from the pandemic induced economic downturn.
Looking at this again, over the past few years, the sale of a drug like marijuana in states like Colorado and Washington have resulted in buoyant tax revenues. According to a report from Arcview Market Research and BDS Analytics, cannabis sales in the country were $12.2 billion in 2019 and projected to increase to $31.1 billion by 2024.
But that's not all, we will also be able to save vast sums of money as fewer law enforcement officers would be required and fewer court cases involving drug substances would go to trial. Legalising drugs can also create more jobs and investment opportunities.
Reform!
The war on drugs was an ill-advised policy that we have been pursuing for the last 80 years and it is time we listen to experts.
It is time that we understand that nations don't live in a vacuum and global challenges require global solutions.
Drugs can bring us joy; drugs can harm us. Legalise them and give them to doctors, pharmacists and regulated retailers, not criminals.
---
"My religion is myself and my nationality is my heart": Five days inside a refugee's diary
By Jihan Al-Assad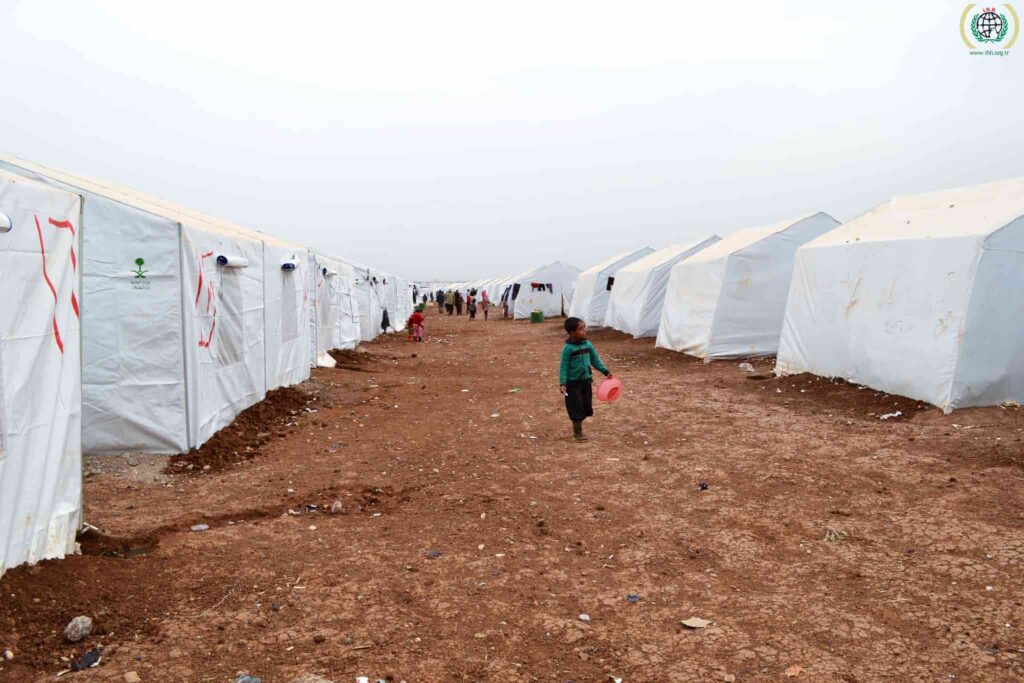 During her internship with UN-aligned, Jihan Al-Assad was asked to write about her life inside the refugee camp in Lebanon. Her experiences, along with those of other refugees are published in a new series titled Diaries from Refugee Camps.
Wednesday 1/12/2021
It's the beginning of a new month and the end of a whole year. This does not feel like the beginning of a month or a day or anything new. I am afraid because I don't know exactly what is coming to me, and this idea is a big horror for me.
Today I decided to go out to the city to buy some needs from outside the camp. I was neither happy nor sad, maybe because I forgot how to be happy. I just smile because people told me that my smile gives them optimism, and for them I do everything. I went to the market, but my shock at the high prices was terrible, especially since I work. My salary is not much because I am a foreigner who is not considered by the Lebanese authorities and I do not have the right to work here.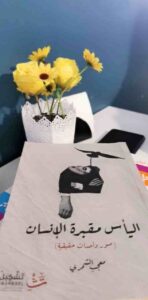 Then I said to myself: "I'll buy a book as usual." So I actually went and bought a book called 'Despair is a Human Graveyard'.
I sat in my favorite cafe and had my special juice thinking about my days, my future and my despair, which never left me, even though I was really trying. I came back to the tent at the end of the day with a smile and carrying my angry heart, which no one would care about.
Thursday 2/12/2021,
I woke up ready for another day full of work, pressures and darkness because electricity is our dream.
My mother always makes me feel like a child and she fears for me and even for herself. Since we came to the camp, fear is the master of our lives. We feel that we live and do not live at the same time….
I went out of my house looking into the eyes of the little kids and envying them because they haven't grown up yet. I look at their faces and I'm sad that life hasn't done me justice or done them justice, as they laugh and know nothing.
It was the end of my day with a hard day's work, and I'm repeating," I wish I hadn't really been older."
Friday 3/12/2021
Today I am supposed to have no work and it is a day of rest for me, but they say in my country that every human being has a share of his name, so my name means life and is life a relief?
My writing is sad and painful, but I'm trying so hard to be happy, but nothing helps me.
Today there was a problem in the camp and everyone was cursing Syrians and refugees without paying attention to our feelings or humanity. Is the word refugee really so insulting! But I'm a refugee and I smile because I consider myself a resistance fighter in this world that doesn't need cowards like them who insult, steal and kill under the name of humanity and religion.
My religion is myself and my nationality is my heart and color is the color of the oppressed in all parts of the world.
I'm like them and for them. And I am like their dancing and laughing, but I'm all wounds and pains.
Saturday and Sunday
Nothing worth talking about.
---
"You are the people and you have to take responsibility": Interview with climate activist, Partho Chatterjee
By Ariana Yekrangi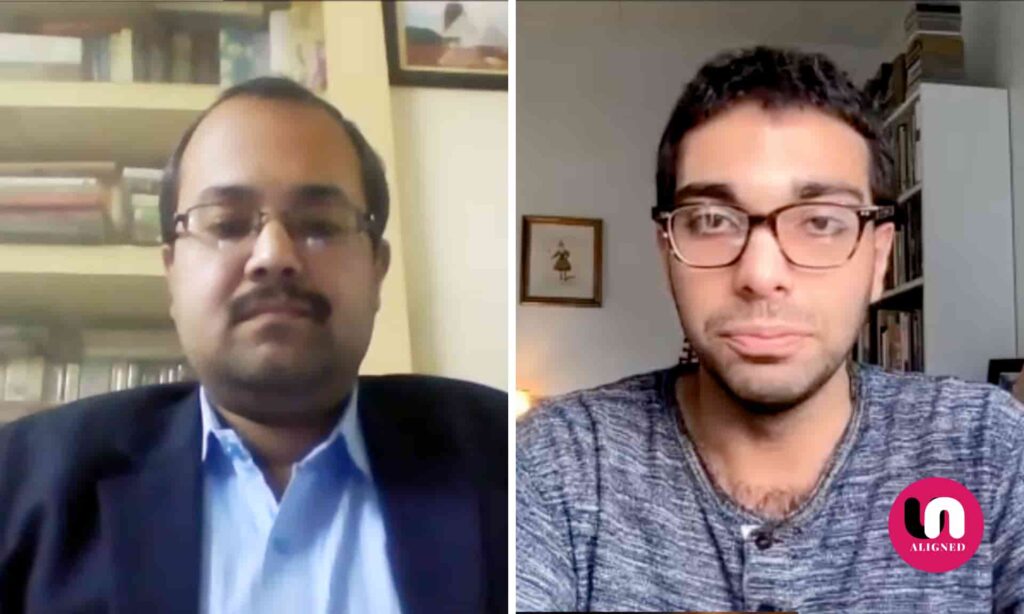 The following interview was conducted on the 29th of November 2021.
Tell me a little about yourself, Partho. What is your background? Where do you live?
I am Partho Pratim Chatterjee, a citizen of India and a member of UN-aligned. I hail from the mineral rich eastern state of Jharkhand. I am an engineer by profession and working in the capacity of Co-Founder and Technical Advisor of Aditya Bioinnovation Private Limited, Nagpur, India. I have a keen penchant for eco-friendly technologies which include clean nanofluids, clean energy and clean transportation. My hobbies include penning poems and biodiversity exploration.
Earlier this year, you submitted your poetry "An Ode to Environmental Restoration" for UN-aligned's poetry competition. How did you hear about UN-aligned?
I feel lucky to have come across your venerated organization via Google Search.
I had an avid interest in poetry right from my childhood. I feel that poetry is an endearing medium for emancipation of nature, which I feel is currently in the doldrums. I was looking for a platform to publish my poems and spread my ideas at the global level.
Could you tell us a little about your poem An ode to environmental restoration?
Poems for a Better World: An Ode to Environmental Restoration
My poem reiterates the adage "Think Globally, Act Locally". I think this adage is of significant relevance in the current era where temperature rise has reached 1 degree centigrade. We are already witnessing the catastrophic effects of climate change which is manifesting itself in the form of floods, droughts, cyclones etc.
The poem commences with the catastrophic effects of climate change like floods, droughts, cyclones etc. In the second part, I have discussed possible solutions to these problems and how humanity can prevent those problems from exacerbating. These solutions include solar-wind hybrids, hydrogen powered cars and so on.
Do you consider yourself an environmental activist?
I contribute towards providing care for repudiated and ailment stricken animals. I also love to spread the message of adoption of eco-friendly technologies among the educationally and socially backward sections of our society. I also promote the concept of urban afforestation to augment natural carbon sinks.
What do you think the Indian government and the international community can do to tackle the topic of clean technologies?
It is imperative for governments to enact policies to extol the adoption of clean technologies. I think that a great leap in this regard can be made by implementing a merit order based dispatch mechanism.
Electricity, as we know, is one of the prime movers of the economy for clean power sources. Apart from the environmental benefits in the form of low pollution, the Levelized Cost of Electricity (LCOE ) can also be reduced. As electricity is the prime mover of our economy, this can have a multiplier effect on our economy.
Therefore, apart from the low pollution part for clean energy technologies, the production cost is also lowered. Coming to the clean energy sources, these include solar, wind and hydropower. We need to ensure through suitable policy interventions that they get priority over polluting sources like coal.
Machines for Development and The Environment — How Machines help us lead more sustainable & efficient lives
Here the governments can play a major role. If governments across the world implement mechanisms like Carbon Tax, we would find that coal becomes costly i.e. the cost of production of a unit of electricity from coal increases. That is where clean technologies will automatically come into the fray. I think this needs to be approached from the part of policy.
What are some of the activities that you want UN-aligned to focus on and how do you think UN-aligned could help people in India to protect the environment?
I think that UN-aligned can contribute significantly to environmental protection in India. As we know, India is a country with a myriad of languages, cultures and diversity. We know that "Geography and Diversity go hand in hand". I think UN-aligned can develop strategies in consonance with the prevailing geographies. For example, in the forest areas, it can conduct awareness drives to use stubble, twigs etc. for biogas production rather than using it for cooking food.
We already know that pulmonary ailments are associated with the latter, due to the emission of PM 2.5 and NOX. People need to be made aware of these issues because we know that ignorance is a curse. We have to make people aware of the side effects of these because we find that many people in rural areas suffer from pulmonary disorders and this is primarily because of wooden stoves which they fire using firewood.
We have to educate people that use firewood for cooking food and direct them to biogas production units instead. UN-aligned can play a major role in coral restoration also. We know that corals are known as the rainforests of the ocean.
If we can augment the coral cover, marine biodiversity can get enriched on its own. In this regard, UN-aligned can educate people living in the littoral areas: You are the people, you have to take the responsibility. People cannot leave everything to the governments if they want to make environmental restoration a success.
So, I think UN-aligned can conduct awareness programs and train people on how the biorock accretion technology functions. We can have Floating Solar Photovoltaics in the oceans and we can install the biorock accretion mechanism and power them using solar power.
UN-aligned can train people on these things and we would find that once the coral cover gets augmented then automatically biodiversity in the ocean would get enhanced.
---
The Forging of an East African Federation
By Kennedy Karanja via YWF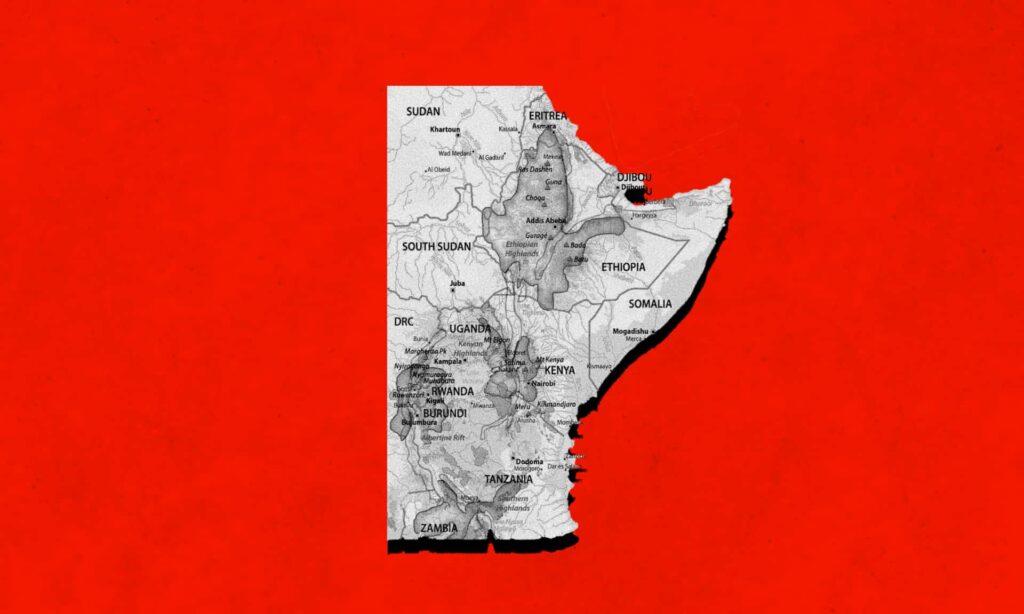 The First Shot at an East African Community
The three countries of East Africa – Kenya, Tanzania (which is a union of Tanganyika and Zanzibar), and Uganda – were administered as one unit under the East African Common Services. When granting them independence, the British expected that these countries would eventually integrate into one political union, as had happened to Tanganyika and Zanzibar.
The concept of a political federation for East Africa emerged in the 1960s. The idea took shape in 1967 when the East African Community, a confederate government, was formed by the republics of Kenya, Uganda, and Tanzania. The heads of states of Kenya, Uganda, and Tanzania, by signing the treaty establishing the community, became its patron and hoped to use the community as a launching pad towards deeper political, economic, and socio-cultural integration.
Contrary to their expectations, there was a gradual erosion of political goodwill among the heads of state of Kenya, Uganda, and Tanzania. There were also ideological differences between Uganda, with its 'Common Man declaration' and Tanzania, which had communist leanings under the 'ujamaa' policies of Dr. Julius Nyerere, as well as differences with Kenya which tended towards liberal capitalism.
There were personality clashes between the heads of state. Nyerere and Milton Obote, the Prime Minister of Uganda, did not want to lose their political constituencies by forming a political union, as they knew Mzee Jomo Kenyatta, the President of Kenya, would be the obvious candidate for East African President as he was the most senior of the three. The ascent of Idi Amin to power in Uganda through a military coup further complicated issues, and led to tensions and military confrontations between Uganda and her two neighbours. The fact that these heads of state could not meet for the East African Community summit put the nail in the coffin in the matter of East African integration.
The economic disparity between the three countries was the main factor that led to the collapse of the community. Kenya was seen to be gaining the lion's share of the economic benefits of regional integration.
The East African Community was disbanded in 1977, as each country nationalized the common services and liquidated the assets that were within their own borders. Each country went ahead to create its own currencies, airline carriers, railway corporations, and other remnants of the former common services.
21st Century Revival
At the beginning of the 21st century, the idea of one East Africa was finally revived by the ratification of the treaty of the East African Community in 1999. The three countries of Kenya, Uganda, and Tanzania were finally united in a confederacy.
Each state remained an autonomous unit of the whole while cooperating to harmonise a set of policies and instruments. Rwanda and Burundi joined the East African Community shortly thereafter, in 2007. South Sudan joined in 2011 after attaining independence. The protocol for the East African Customs Union was effective from 2005 onwards, and the East African Common Market came into force from 2010.
The final step towards a political federation is drafting a constitution for the East African Federation.
The next stage of the East African Community's phased regional integration process is the Monetary Union which is set to begin from 2024. At that stage, the region will revive its common currency, the East African Shilling, which was used from 1921 till 1969, when it was replaced by the state currencies. The Monetary Union is going to be under one taxation, monetary and fiscal regime.
The final step towards a political federation is drafting a constitution for the East African Federation that will be accepted by all the countries of East Africa, including the Democratic Republic of Congo, whose membership is currently under review.
We can see the identity of the 'East African' come into being, as well as the support the regional integration process will need to stay on course. The East African Federation shall have one President, and an executive cabinet. The East African Legislative Assembly will be expanded in its legislative powers, and East Africans given universal suffrage in the election of its members. The East African Court of Justice will be given broad prerogatives to adjudicate issues between the states and more jurisdictions.
The East African Monetary Institute came into effect on 1 July 2021, as the precursor to the East African Central Bank. The East African Monetary Institute, the East African Statistics Commission, the East African Financial Services Commission, and the East African Surveillance, Compliance, and Enforcement Commission are the transitional mechanisms towards the East African Monetary Union.
The Monetary Union will be in place after the introduction of a common currency, the establishment of a central regional bank, the attainment of microeconomic convergence criteria, the harmonization of policies and regulatory frameworks, and the establishment of the aforementioned institutions. The East African Federation will be characterized by a uniform policy in foreign policy, defense, tax, trade, and monetary and fiscal matters.
The Role of the Young World Federalists of East Africa
We, the Young World Federalists of East Africa, are instrumental in bringing about these developments. We are the pioneers of the East African political federation, and our voices must count. Our mission is to fast-track the process of the East African Federation. We are mobilizing for grassroots support for the movement. We are connecting people and businesses across the region at such an exponential pace. We are the thought leaders of the economic, cultural, and political integration of the East African Community.
We are serving the economic pillar of East African integration by being a consultant for domestic businesses regarding how they can expand their operations to the entire region. We shall play an advisory role on how businesses can register their corporations in different countries, and what tax and other regulatory measures will need to be observed.
One of our initiatives in this aspect is to create information channels for business opportunities in the region. For this quarter, our focus is the Kenyan market, especially the money markets, capital markets, and commercial operations.
We are the pioneers of the East African political federation, and our voices must count.
We are going to support the cultural pillar of East African integration by creating a news media that shall tell the East African story as we experience it and we will champion for the formal adoption of Swahili as the primary official language. One of our initiatives is to create a news media channel with a regional focus.
We are going to promote the political pillar of East African integration, in collaboration with other partners and stakeholders, to ensure that there is democratization in the region, there is plurality in the social sphere, there is respect for human rights, and that the common market protocol is implemented.
We shall also hold the EAC accountable, as well as encourage individuals and interest groups in the East African Community to use the Community as a platform for lobbying when their desired policy fails to find root within their individual states. We shall use our information networks to spread awareness of the Community, its mandate, policies, and programs. We shall publish written and audiovisual content to promote the federalization process in the region.
Kennedy Karanja is the Organising Lead for Young World Federalists East Africa. To learn more about the chapter and get involved go here.
---
The master of the Bildungsroman: Leslie Poles Hartley's life and works
By Alex Liberto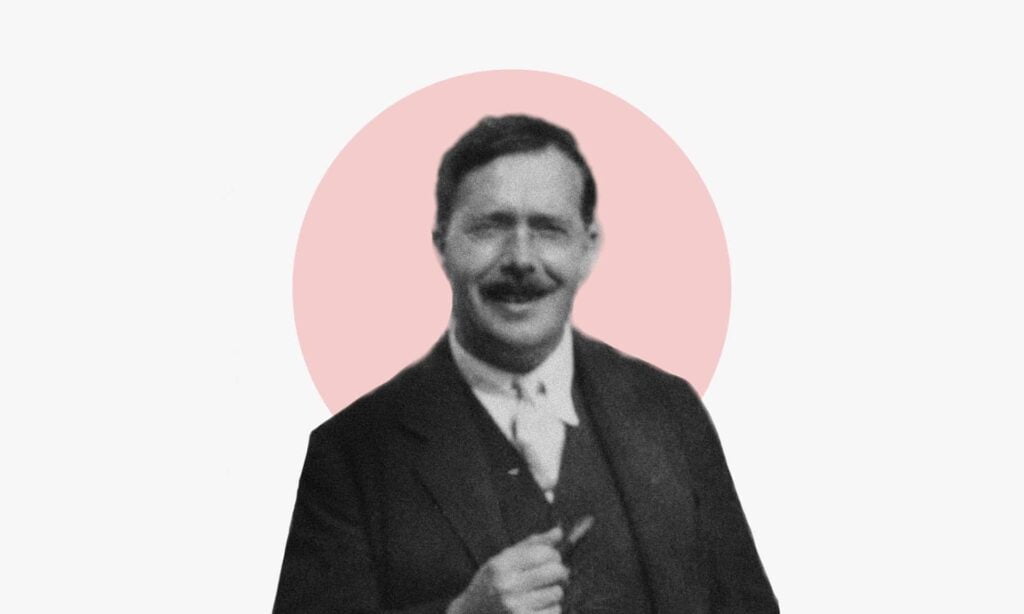 Leslie Poles Hartley was born in England on the 30th of December 1895. He grew up in the relatively peaceful period of Edwardian England. He had an excellent education at Harrow and subsequently at Oxford University. After the outbreak of the First World War, the peace and tranquillity of the Edwardian English society, which he had been accustomed to, was suddenly disrupted. Hartley joined the army as an officer.
He was never involved in fighting, but gained a certain amount of experience of the military world. After the war, he became a journalist, reviewing literature for the Spectator, the Observer and other London papers.
Hartley dedicated his life to writing, reaching literary maturity in the 1940s when he wrote the trilogy Eustace and Hilda (1944 to 1947). In 1953 he published The Go-Between which is his most popular novel. He continued writing until his death in 1972.
L.S Hartley's literary Career
Hartley decided to become a professional writer when he was still at Oxford in 1919. He began by writing for newspapers and magazines and then wrote his first novel, Simonetta Perkins, in 1925.
This novel is set in Venice where he lived for a period during that time. The influence of Henry James was already evident in this novel as it was in his short stories of the same period, Night Fears (1924) and The Killing Battle (1932).
After the Eustace and Hilda trilogy he published The Boat (1949), My Fellow Devils (1951), The Go-Between (1953) and A Perfect Woman (1955).
Hartley continued to write well into his old age. In 1964 he wrote The Brickfield, in 1966 The Betrayal, in 1968 Poor Clare and in 1969, at the age of 74, he wrote The Love Adept.
L.S Hartley's style and themes
Hartley is perhaps the most traditionalist contemporary writer. Unlike Joyce or D.H. Lawrence, he was not interested in experimenting with new techniques or unconventional themes. He was not concerned with originality in form or method. Linked to Henry James and E.M. Forster in style and psychological analysis, he possesses a distinctive understanding of female psychology and of problems of moral discrimination. Growing up and adolescence are major themes of Hartley's work.
His best works can be seen under the light of the bildungsroman. This is the German term to classify those novels which treat the problems of growing up and adolescence with serious and sensitive attention. The Eustace and Hilda trilogy, for example, examines the emotional problems of growing up. The same theme is a recurring one and is best exploited in The Go-Between, The Brickfield and The Betrayal.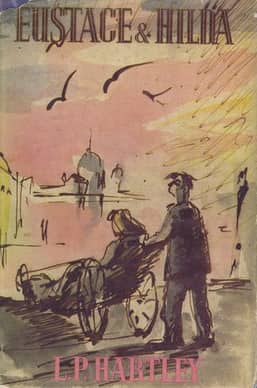 The Eustace and Hilda trilogy
Hartley started writing his first important novels "The Eustace and Hilda trilogy" in the 1940s.
The Shrimp and the Anemone (1944);
The Sixth Heaven (1946) and;
Eustace and Hilda (1947).
The trilogy is an intense story about a brother and sister, Eustace and Hilda. The story echoes the myth of Electra and Orestes. In Greek legend, Orestes was the son of Agamemnon and Clytaemnestra. After the murder of his father, Orestes was saved from the same fate by his sister Electra. She had him secretly moved to the court of Strophius, King of Phocis, who had married Agamemnon's sister, Anaxibia.
The Shrimp and the Anemone is about an anemone which devours a poor shrimp. This scene is witnessed by the two main characters who are still only children and foreshadows how Hilda will, so to speak, devour Eustace.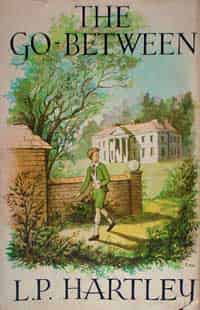 The Go-Between
The Go-Between is considered to be Hartley's best novel and was made into a memorable film by Harold Pinter and Joseph Losey. The novel is a keen study of adolescence and the way adolescents perceive the world. It is told by a man in his mid-sixties who recounts what happened fifty years earlier, when he was invited by a friend to spend his summer holidays in Norfolk.
"The past is a foreign country: they do things differently there."
The memory of past events offers the opportunity to reflect on his youth and, in particular, on what kind of man he has turned out to be following that experience.
The structure of the story is complex and imbued in symbolism. The events narrated are seen from the point of view of two narrators: the old Leo, who recollects events which happened fifty years before and who is the material narrator of the story, and the young Leo, who experiences the world through the eyes of an adolescent. The two narrators naturally overlap. An example is provided at the bathing party, when the young Leo is confronted for the first time with sexuality, represented by Ted Burgess's naked body. Young Leo's reactions are typically adolescent, based on curiosity and wonder. The world of adults, on the contrary, is highlighted by Ted's nonchalant acceptance of his own body as opposed to Leo's puzzlement.
The novel is also a vivid description of a past social world, in which class distinctions were strictly observed. The bathing scene also provides examples illustrating this point. Ted Burgess in fact, belongs to a lower class and his inferiority can be inferred by the other bathers' attitude towards him, who think he is rude and difficult to handle.
The Go-Between has a complex structure. As already pointed out, the story is narrated by a mature person, the older Leo, but the emotions and perceptions that continuously emerge are those of the adolescent Leo. In general, Hartley's style is simple and straightforward, although his symbolism tends to be difficult to understand at times.
The Go-Between is ruled by symbolism.
The zodiac is linked to hope and future glory, with each zodiac sign having a symbolic identity.
"If my twelve-year-old self, of whom I had grown rather fond, thinking about him, were to reproach me: 'Why have you grown up such a dull dog, when I gave you such a good start? Why have you spent your time in dusty libraries, cataloguing other people's books instead of writing your own? What had become of the Ram, the Bull and the Lion, the example I gave you to emulate? Where above all is the Virgin, with her shining face and curling tresses, whom I entrusted to you'- what should I say?"
Symbolism also contributes to the narrator's recreation of his past, with reference to Icarus, who went too close to the sun and burnt his waxed wings. The poetic images that Hartley's symbolism creates enhance the literary value of his novel.
Through his novels Leslie Poles Hartley portrays man in a constant battle with himself, a spiritual drama in which he has to fight to be able to grasp the chances given to him. However, man's profound sensitivity and psychological insight do, to some extent, give the reader a ray of optimistic hope.
---
"Art for all": Della Robbia and the glazed sculptures of the Renaissance
By Carla Pietrobattista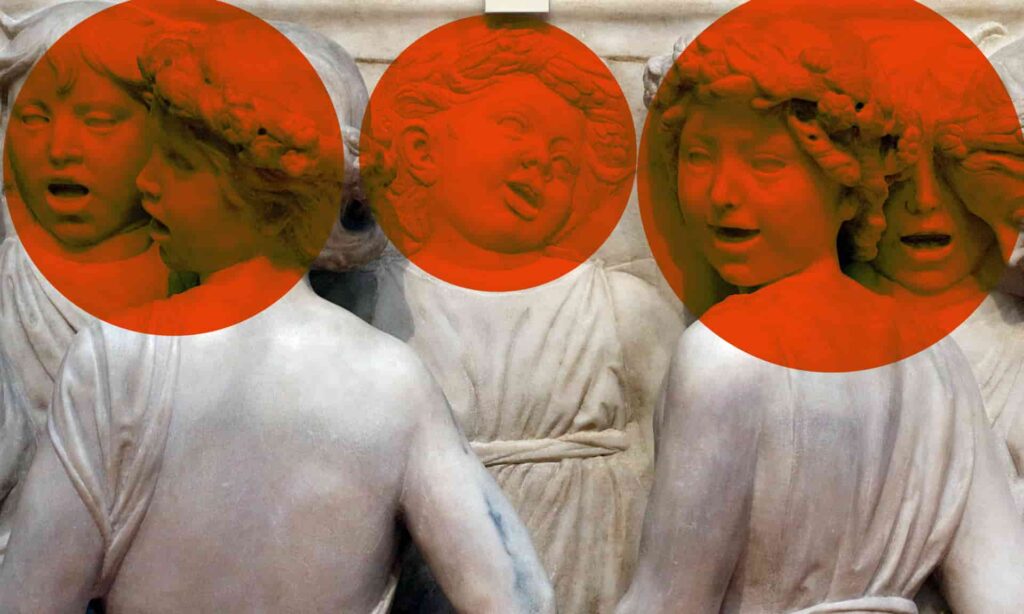 In the 15th century city of Florence, Luca della Robbia goes on to create a recipe for the perfect glazed sculpture, an art form that, at the time, did not fit into the rigid cataloging art.
We are living in a difficult historical moment, in which each of us, myself included, in a more or less "blatant" way, has had the need to talk about covid. In this article, however, I would like to describe how covid spoke to me. Fortunately, I have not experienced the disease, but I have certainly experienced all the restrictions associated with it in a conscious way. The silence and being at home awakened in me memories: images and situations from the past that everyday life had made me put aside. With a different and certainly more mature awareness, I was able to clearly define what is important to me.
In particular, I really understood who was fundamental for my personal growth. I am talking about all those people who have given me a most precious gift by sharing their experiences and culture, giving rise to curiosity and aspects of my character that I never even imagined to possess, such as these discourses about art.
Obviously, I cannot fail to name parents and siblings, but these fall within that unique sphere I have already mentioned, but I have identified many other people who have come into my life by chance, or as a consequence of my personal choices. I remember Father Francesco who inspired my curiosity to read, my middle school teacher who gave me the skill to use words and understand their value. I fly over the hazy period of high school where only rarely did I perceive a nurturing warmth, to get to all the fantastic gifts I received during my university experience in Perugia.
Every work of art hides…
Above all, I experienced the exceptional teachings (both in form and content) of two professors: Pasquale Tuscano, who revealed new aspects of Italian literature and Giancarlo Gentilini, who helped me discover the marvels of modern art. It is not an exaggeration to speak of discovery because, despite my previous humanistic training, no one before him had been able to open my eyes to the message that every work of art hides. Both professors took me further than I had thought possible, making me discover a fantastic world that up to that moment, at least for me, had remained unexplored.
It is precisely among the various masterpieces that I only really got to know thanks to Professor Gentilini, that I chose the topic of this article: the glazed sculpture in the Renaissance, which is one of the topics to which his research is most associated. Indeed, I drew information from his research for this article.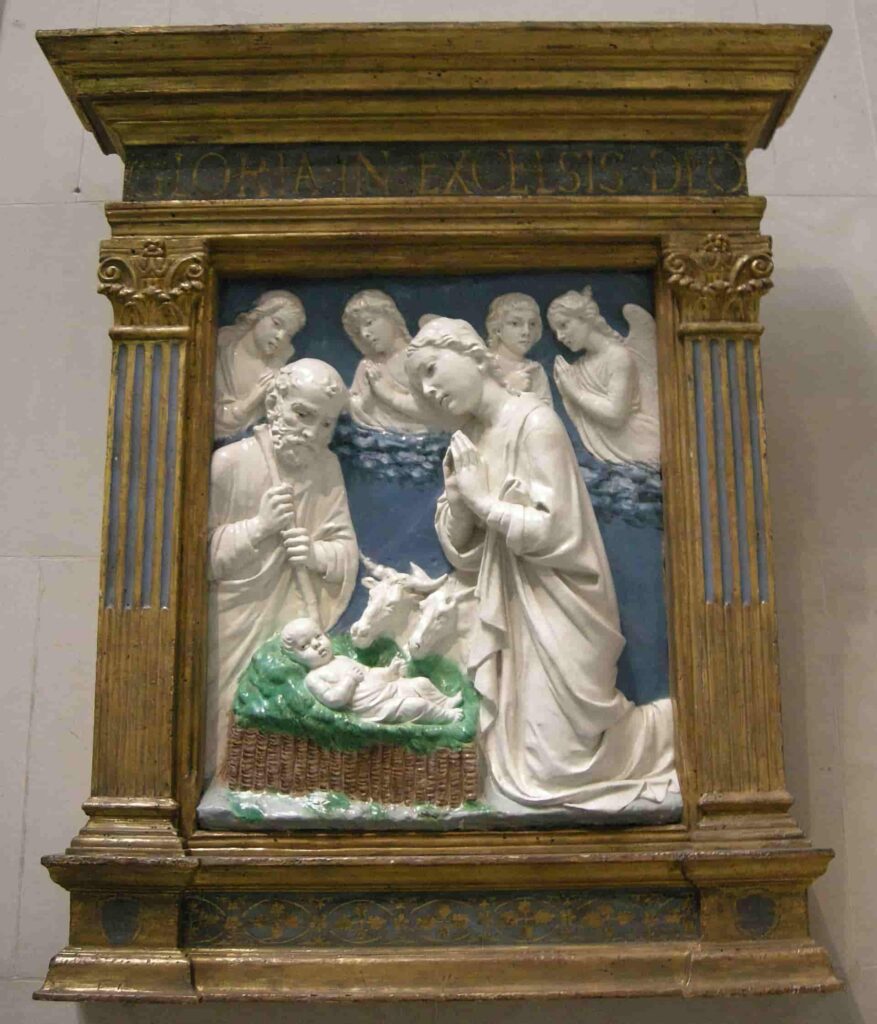 The genius of Luca della Robbia
Taking the concept of art to the extreme, as many critics do, it could easily be said that art is basically divided into two major sectors.
There is the art of removing, namely sculpture; and the art of adding on, that is painting. In such a clear division, each artist should create works following the peculiarities of a single type of art, the one that they feel closest to. Therefore, from such a position, those who make sculpture should not paint and vice versa. In this rigid cataloging of art, it would be quite challenging to place glazed ceramics in the "right sector" because this, as we will see, represents a perfect fusion of the two ways of making art.
This type of technique immediately takes us to the city of Florence, where this art was born, thanks to the artistic intuition of Luca della Robbia (1400-1482).
The glazed terracotta and its "secret recipe"
In 1440, Luca reached the perfect balance between various elements to obtain his glazed terracotta. He then passed on the "recipe" of his works to the members of his family.
While in traditional sculpture the figure is obtained by subtracting layers of matter, in the case we are examining, the various works of art are obtained by adding elements. All this through a fusion of art and science, because the elements used for the sculptures are worked through a process that is not too far from that of fossilization. The material obtained by Luca della Robbia, through this process, has a consistency that guarantees resistance both to the passage of time and to the wear of atmospheric elements. This resistance is not only of the material itself, but also of the polychrome elements that are applied on it.
Recent scientific studies have been conducted by a group of researchers at the Louvre on various works carried out by Luca della Robbia and his family. The analysis with ion beams, mass spectrometry and fluorescence, have partially revealed the percentages of the elements used for obtain this terracotta, whose luster and vitreous effect, very similar to that of majolica, is obtained thanks to an enamel based on tin oxide, lead oxide and siliceous sands with an alkaline element. On the other hand, different metal oxides are used to obtain the different varieties of colors.
Many of Luca's early works have very simple coloring, with the prevalence of blue and white tones. With time and the development of the technique, yellow, green (in the shade of turquoise), brown and black were added to the basic range of colors.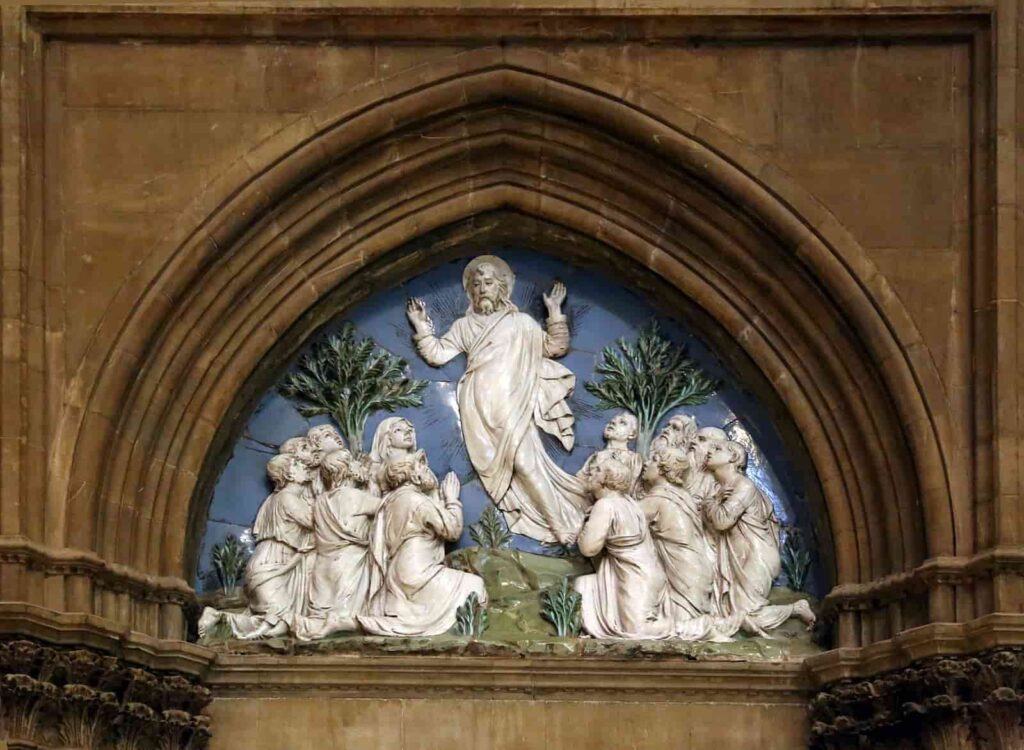 The glazed terracotta of the della Robbia, starting from the mid-15th century, met with enormous success, because the works created with this technique had such characteristics that they could be exhibited both outside to give luster to the buildings, and inside, where the brilliance of the surface made the characteristics of the exhibited work very evident, even when the lighting was poor.
Not only a brilliant, but also made for everybody
Many Renaissance works are rightly considered elite, not only for the genius of those who created them, but also for the social class of the clients who requested them by paying really significant sums to the artists concerned.
The works of the della Robbia, without detracting from the quality and beauty of the works they made, could almost be referred to as "popular", because they were really within everyone's reach. In fact, by studying the documents of the time that have come down to us, we can see that the clientele that first turned to Luca and then to his family members, was really wide, ranging from the upper middle class to the clergy, from brotherhoods to the popular classes. This is because once the technique was perfected, the della Robbia created molds that were able to easily reproduce works that were most in demand.
The numerous tabernacles reproducing the Virgin and Child, which responded precisely to the needs of popular devotion, are an obvious example of this large production. With such a large audience, the della Robbia obviously did not only perform religious works, but also family or corporation coats of arms, and other subjects suited to the life of the courts. Thanks to Luca's nephews Girolamo and Luca della Robbia the Younger, who worked in the French court of Francis I, glazed terracotta spread beyond regional and national limits.
The best known Renaissance works, the most studied ones, as I mentioned earlier, have characteristics that certainly make them materially and conceptually unrepeatable. Conversely, the art of the della Robbia can be characterised by a uniqueness of thought rather than an exclusivity of diffusion. Suffice it to say that more than four thousand works were made in their family's workshop.
In addition to having created a new and revolutionary material, I believe that the della Robbia family had above all the special merit of having given dignity to this technique, because before them the terracotta sculptures were made only as sketches for sculptural works. Above all, I believe they have given dignity to the users of this new form of art, thanks to which everyone could finally afford to touch the beauty with their own hands.
Read this article in Italian (Leggi questo articolo in italiano) →
---
10 photos of the stupendous realm of the microscopic world — in pictures
By Jonna Lappalainen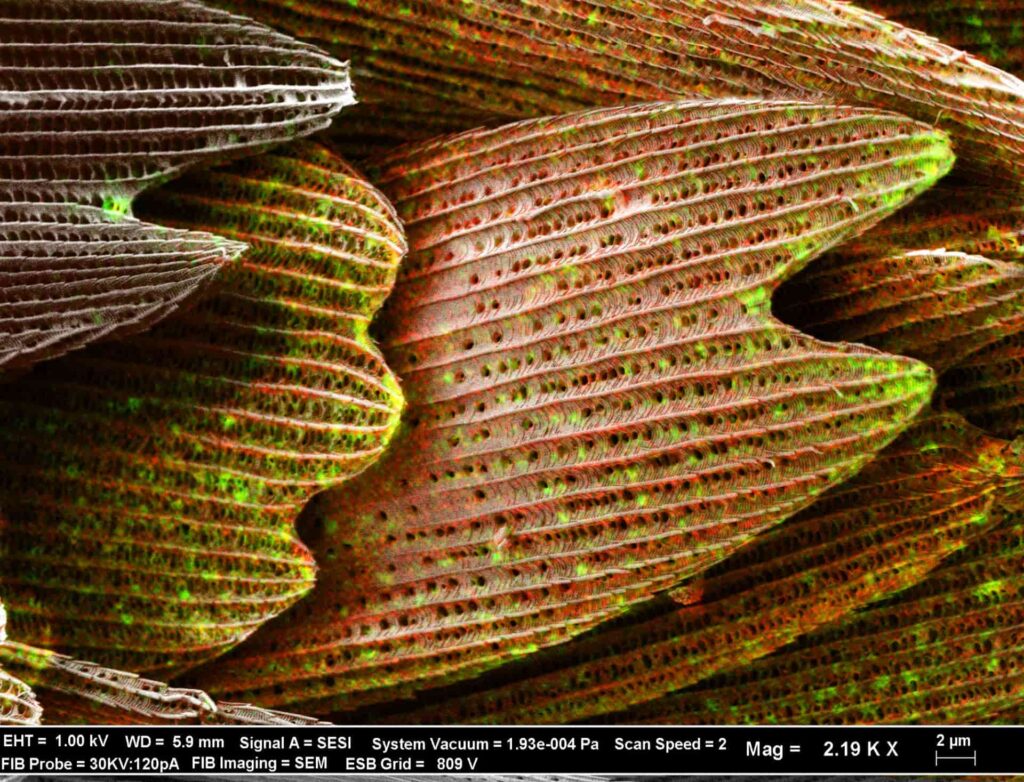 In this gallery we will introduce you to 10 extraordinary microscopic photos. See if you can guess the object in question before reading the description on the side. Do also let us know if you have any suggestions about other items that look amazing under the microscope.
---
February 2022: What you may have missed
By Adrian Liberto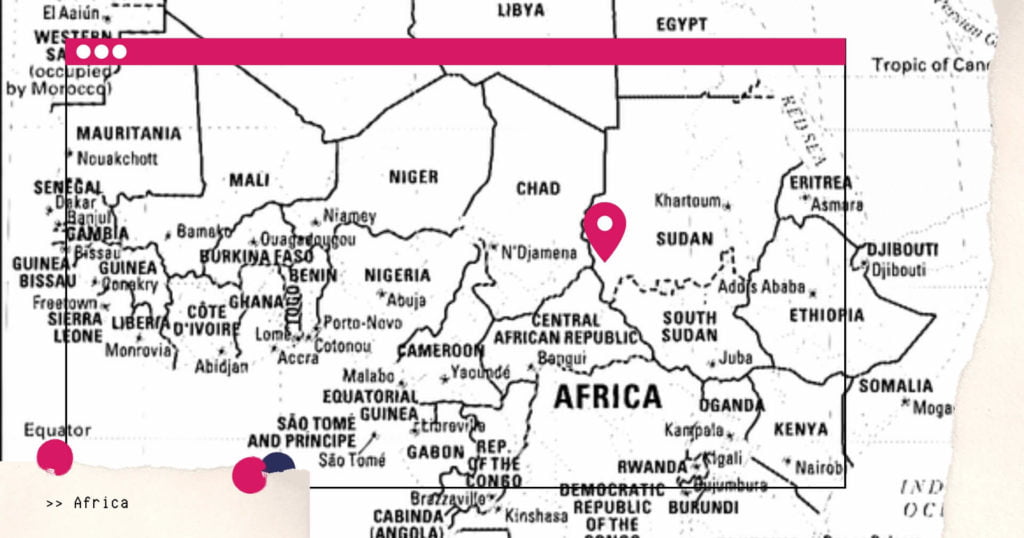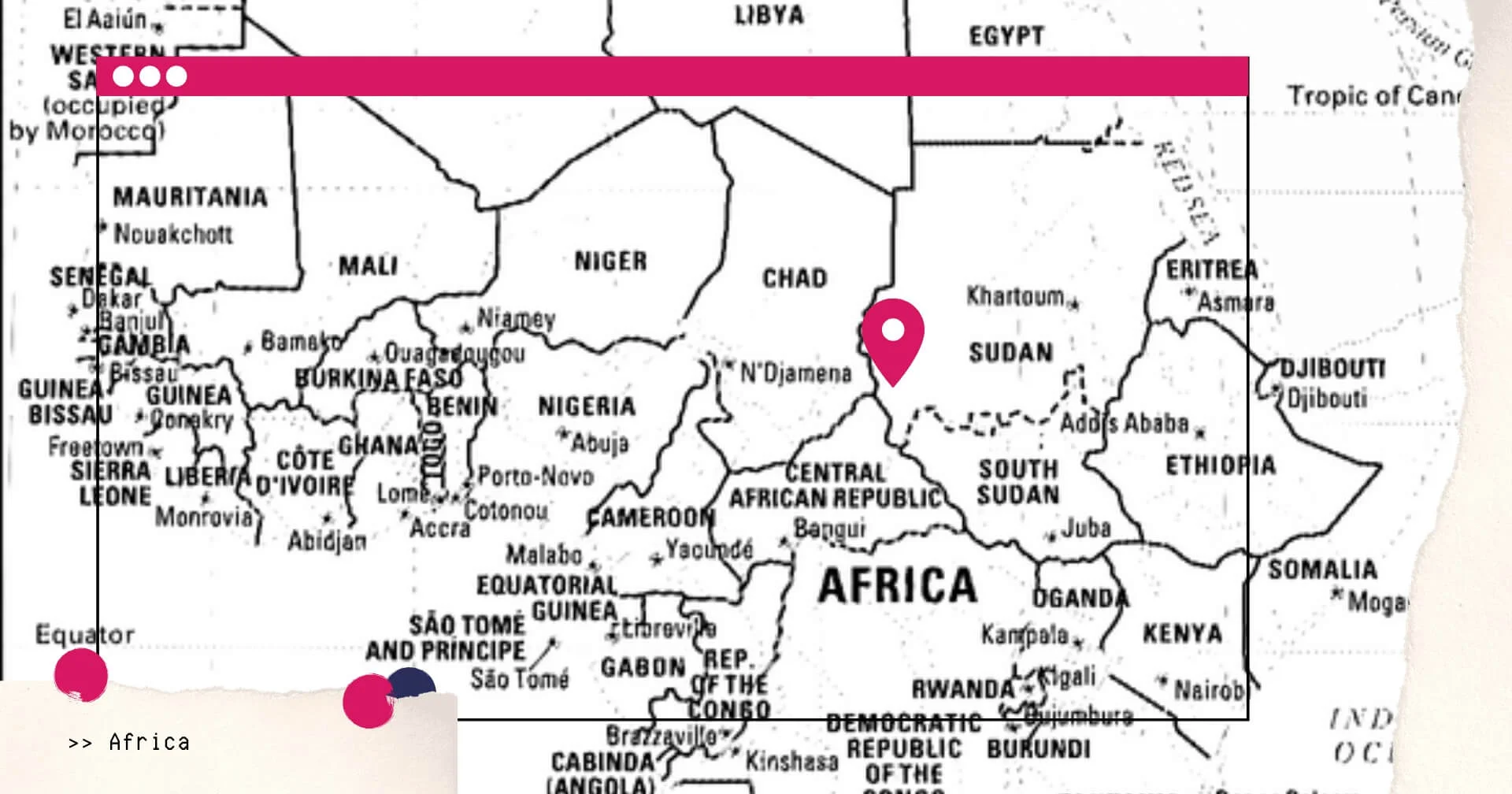 Africa
02.01.22: Sudan. Prime Minister Abdalla Hamdok has resigned in the wake of continuing street protests. Despite having been restored to his position after the military coup in October last year, the move did little to restore confidence in the new military regime.
02.01.22: Kenya. Ground-breaking palaeontologist, conservationist and politician Richard Leakey, who unearthed evidence suggesting humankind evolved in Africa, died aged of 77.
02.01.22: South Africa. A fire has been raging through the parliament building and has already destroyed the chamber of the National Assembly.
08.01.22: Ethiopia. Scores of people have been killed following an airstrike on a camp for displaced people in the troubled Tigray region.
09.01.22: Nigeria. Over 200 people were killed by terrorists on motorcycles gunning down civilians in the northwestern state of Zamfara as revenge for government air raids on their hideouts.
19.01.22: Liberia. About 30 people have been killed in a stampede during a religious event in the capital Monrovia. The panic started when armed members of a street gang gate-crashed the service, targeting the collection-money.
24.01.22: Burkina Faso: President Kaboré has been overthrown in a coup staged by the army and is being detained in a secure location according to a military spokesperson. The government and parliament have also been dissolved. Dissatisfaction centred around insufficient funds and resources to tackle the problem of increased attacks my Islamist militants.
28.01.22: Southeastern Africa: Tropical storm Ana has been battering the southeastern coast of Africa causing devastation and loss of life in a number of countries. So far about 80 people have died because of the storm.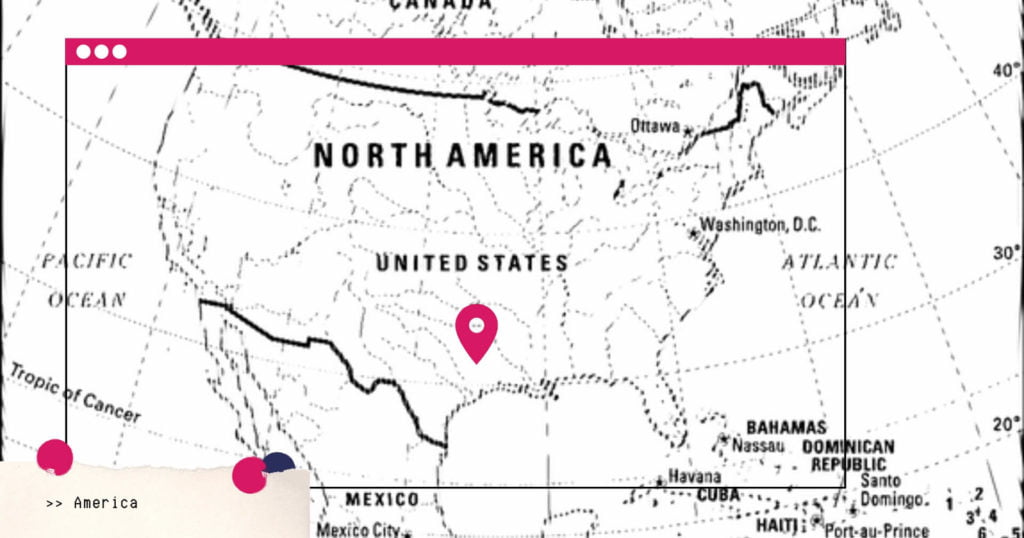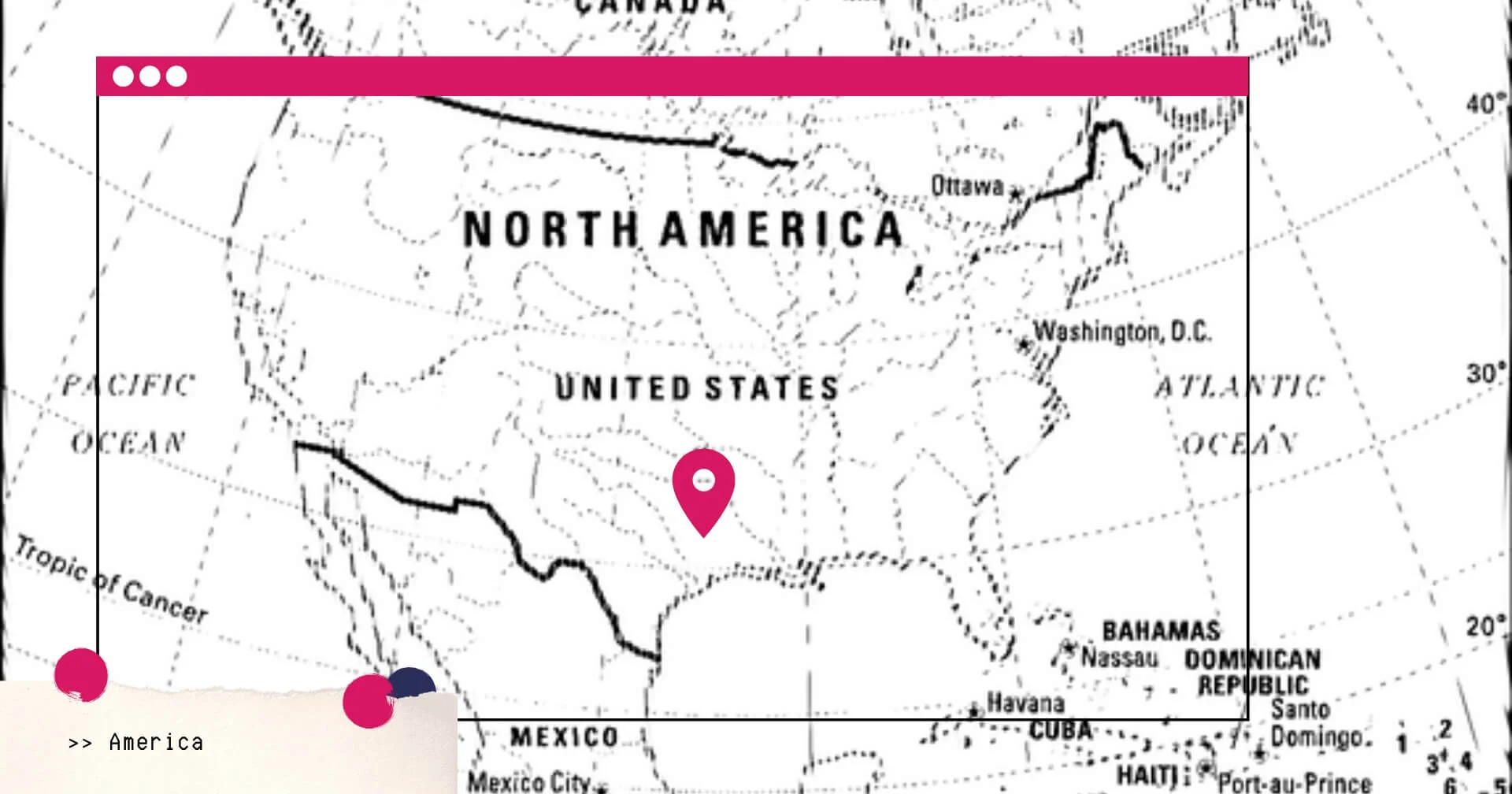 The Americas
03.01.22: USA. The former CEO and founder of failed blood testing company Theranos, Elizabeth Holmes, was found guilty by a jury in California on four charges of defrauding investors.
03.01.22: USA. American company Warner Chappell Music (WCM) has bought the publishing rights to David Bowie's entire body of work for more than $250 million (€220 million).
05.01.22: Canada. The government has agreed to pay indigenous children harmed by the child welfare system over $15 billion in compensation. It also pledged to invest billions in reforming child welfare.
06.01.22: Mexico. The governor of Zacatecas received a macabre Epiphany gift when a vehicle with 10 dead bodies was found by the Christmas decorations in front of his palace.
06.01.22: USA. Bahamian-American actor, film director, and ambassador Sidney Poitier died in his home in Los Angeles aged 94. In 1964, he became the first black person and first Bahamian to win the Academy Award for Best Actor.
08.01.22: USA. Oscar winning lyricist Marilyn Bergman died from respiratory failure aged 93. Marilyn and her husband Alan wrote a number of hits for the film industry, including The Way We Were and The Windmills of Your Mind. In all, the Bergmans won three Oscars.
10.01.22: USA. About twenty people have died, including eight children, while many have been injured, when a heater set off a fire that swept through an apartment block in the Bronx borough of New York.
16.01.22: Peru. Two people drowned in the north of the country due to abnormally high waves linked to the underwater eruption near the island of Tonga yesterday.
18.01.22: USA. Fashion journalist André Leon Talley, who worked extensively for Vogue magazine, has died in Washington, aged 73.
20.01.22: USA. "Larger than life" rock star, Meat Loaf, who's rock opera "Bat out of Hell" was one of the best-selling albums of all time, has died aged 74. He also starred in a few films including the cult 1975 Rocky Horror Picture Show.
20.01.22: Barbados. Prime Minister Mia Mottley won a landslide victory in the Caribbean nation's first general election since it became a republic last year.
24.01.22: USA. Sony Music Entertainment announced that it has bought Bob Dylan's recording rights. Just over a year ago the singer songwriter sold his publishing rights to Universal Music Group for approximately $300 million.
27.01.22: Honduras. Xiomara Castro has been sworn in as Honduras' first woman president.
27.01.21: USA. Sandro Botticelli's painting The Man of Sorrows was sold for $39.3 million at Sotheby's New York after a seven-minute bidding war. The total cost with fees came to $45.41 million, but this was still below what was expected. The artist's Portrait of a Man Holding a Roundel was sold about a year ago for a record-breaking $92 million.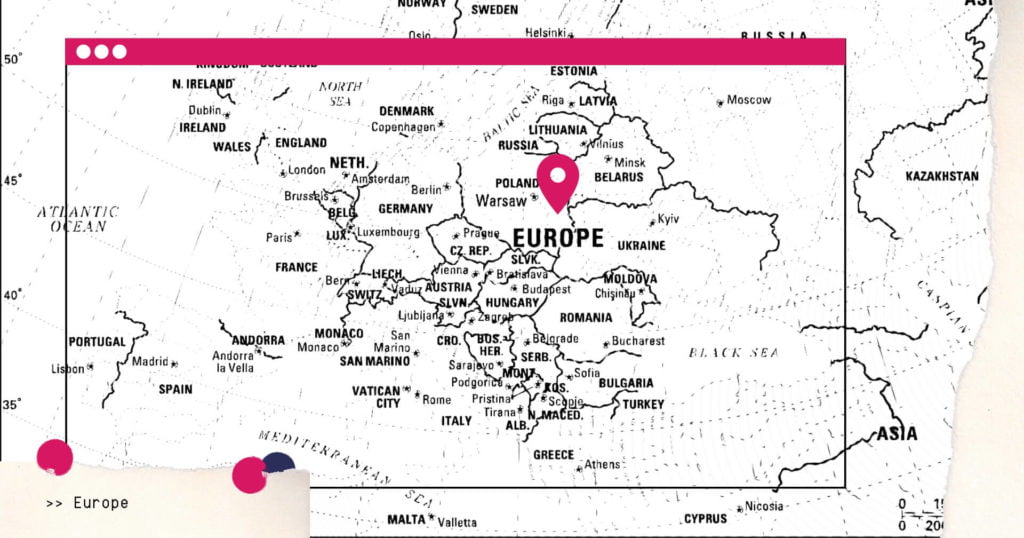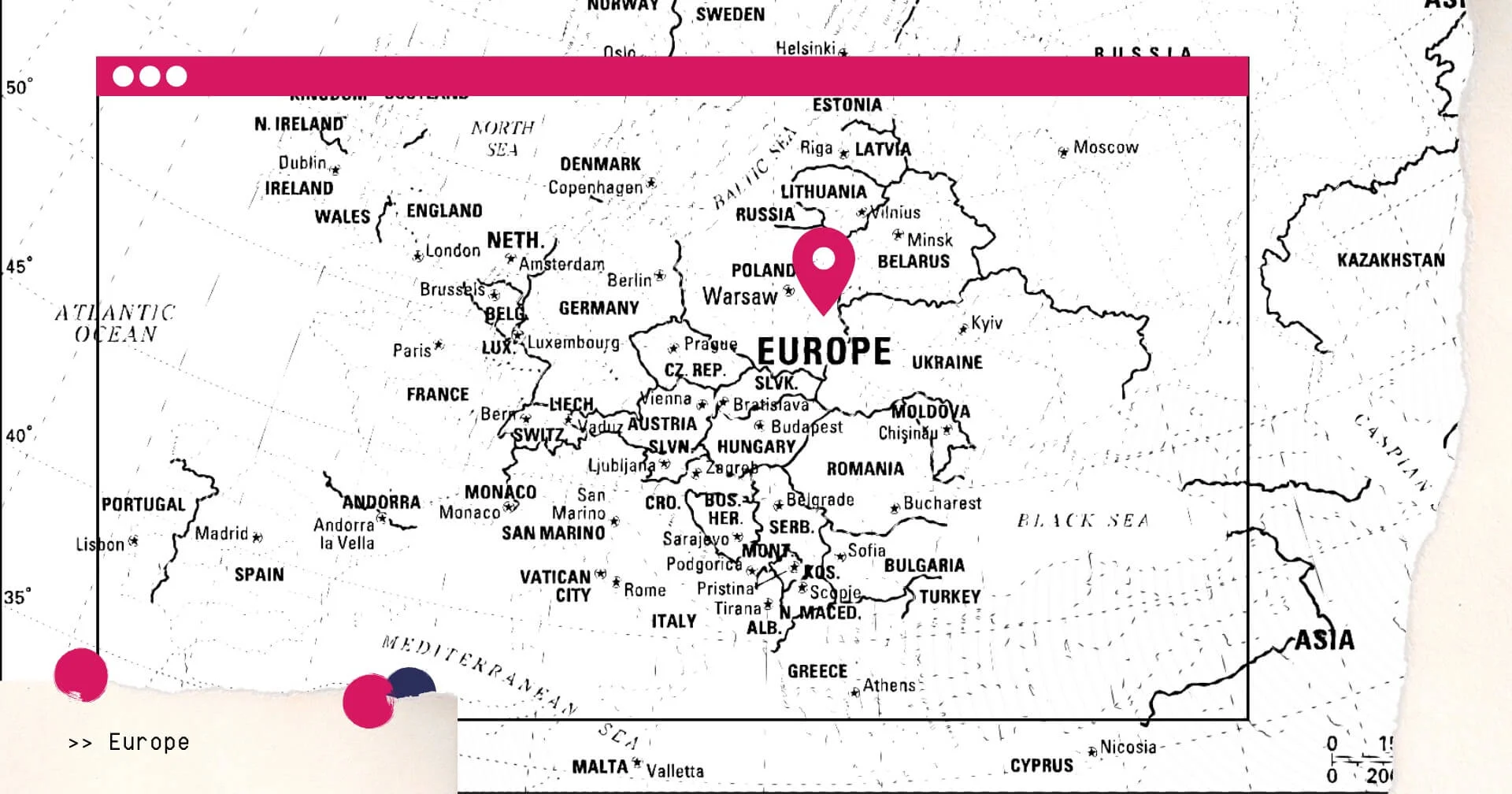 Europe
05.01.22: Italy. The Louise Michel, a vessel funded by graffiti artist Bansky, has rescued 31 migrants in the Mediterranean Sea and taken them to safety to the small Italian island of Lampedusa.
12.01.22: UK. Prime Minister Boris Johnson offered a half-hearted apology to the British people as more evidence emerged confirming that he and his wife were partying during a strict COVID lockdown last May. His apology centred around the perception of wrongdoing his actions could have generated, rather than the fact that he had actually done anything wrong. The scandal has not only resulted in calls for his resignation from the opposition, but also from some members of his own party.
13.01.22: UK. The Queen has stripped Prince Andrew of his military affiliations and royal patronages and he will lose his privileged title of His Royal Highness (HRH). The move is in relation to the civil case brought against him regarding alleged sexual assault by Virginia Giuffre.
18.01.22: France. Actor Gaspard Ulliel has died in a skiing accident in the Alps aged 37.
20.01.22: The Vatican. A detailed report on abuse in the Catholic archdiocese of Munich and Freising is severely incriminating Pope Emeritus Benedict XVI, who was archbishop of Munich from 1977 to 1982, for not having taken any significant action against clergy accused of sexually abusing minors.
23.01.22: France: Fashion designer Manfred Thierry Mugler, whose designs were worn by countless celebrities has died in Paris aged 73.
29.01.22: Italy. Sergio Mattarella was re-elected as President of the Republic at the eighth round after opposing parties failed to agree on a new candidate. 80-year-old Mattarella had wanted to step down, but agreed to carry on when persuaded to do so by ruling parties.
31.01.22: Portugal. Prime Minister Antonio Costa secured a strong mandate as the centre-left Socialists won an outright parliamentary majority in Sunday's general election.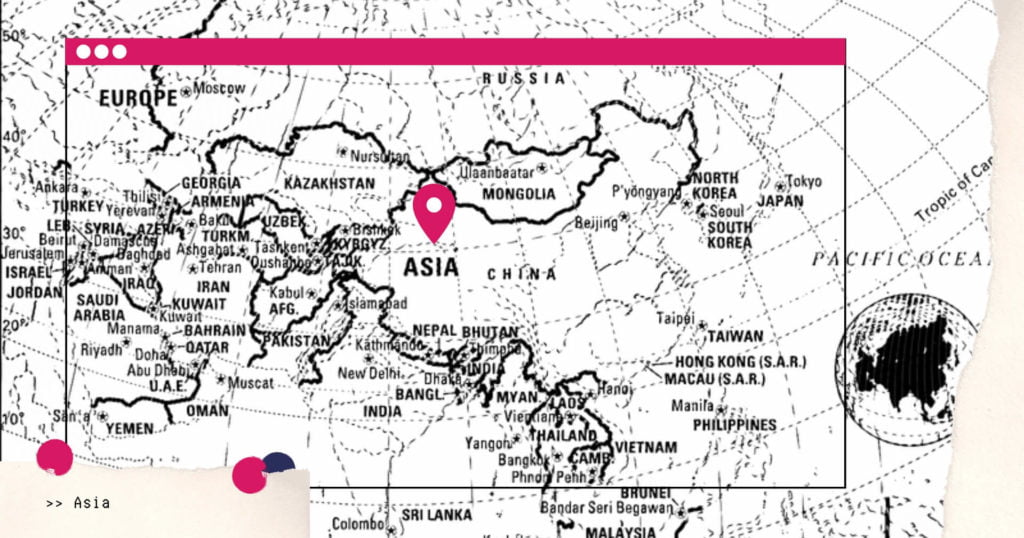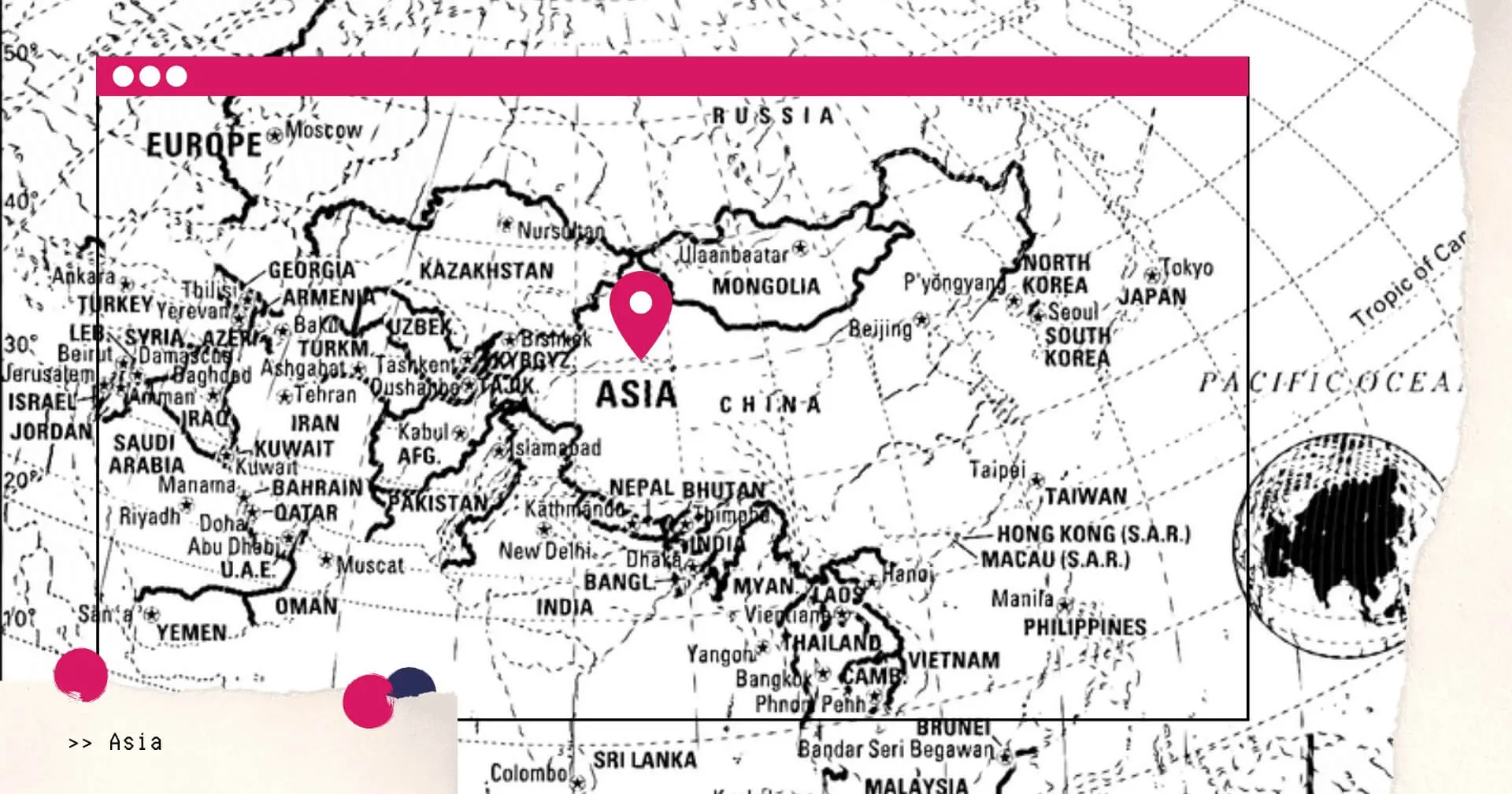 Asia
06.01.22: Kazakhstan. Authorities confirmed that dozens of protestors were "liquified" by security forces during the intensifying riots that were sparked by the rising of fuel prices at the beginning of the year. 12 police officers also lost their lives, one of whom was beheaded. The protesters have voiced anger at a number of other issues, including poverty, inequality and corruption. Meanwhile President Kassym-Jomart Tokayev, has called on a Russian-led security alliance to provide peacekeeping forces to help quell the unrest.
08.01.22: Pakistan. At least 22 people have died as the vehicles they were travelling in got stranded in heavy snow in the tourist resort of Murree.
07.01.22: Kazakhstan. In another sinister turn of events, the president has given the security forces the right to kill protestors on sight.
21.01.22: Iraq. Suspected ISIL militants have killed 11 Iraqi soldiers as they slept in their barracks.
21.01.22: Yemen. Saudi-led airstrikes on a Houthi-run prison have killed scores of people and wounded hundreds.
22.01.22: Vietnam. Thích Nhất Hạnh, the Buddhist monk and peace activist who founded the Plum Village Tradition, has died aged 95.
23.01.22: Syria. At least 120 people have been killed in ongoing battles which started on Thursday between Kurdish forces backed by the US and ISIL (ISIS) following the latter's storming of a Syrian prison.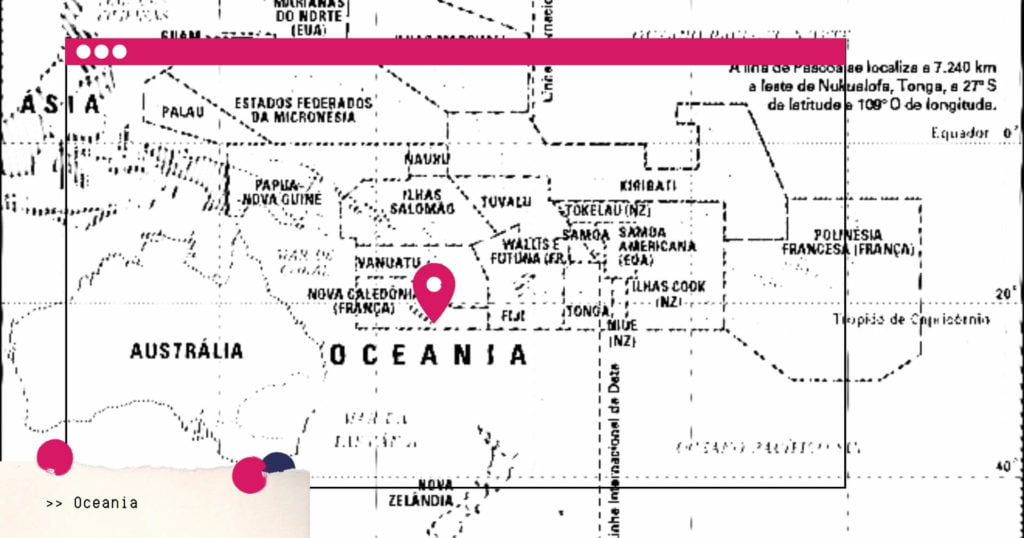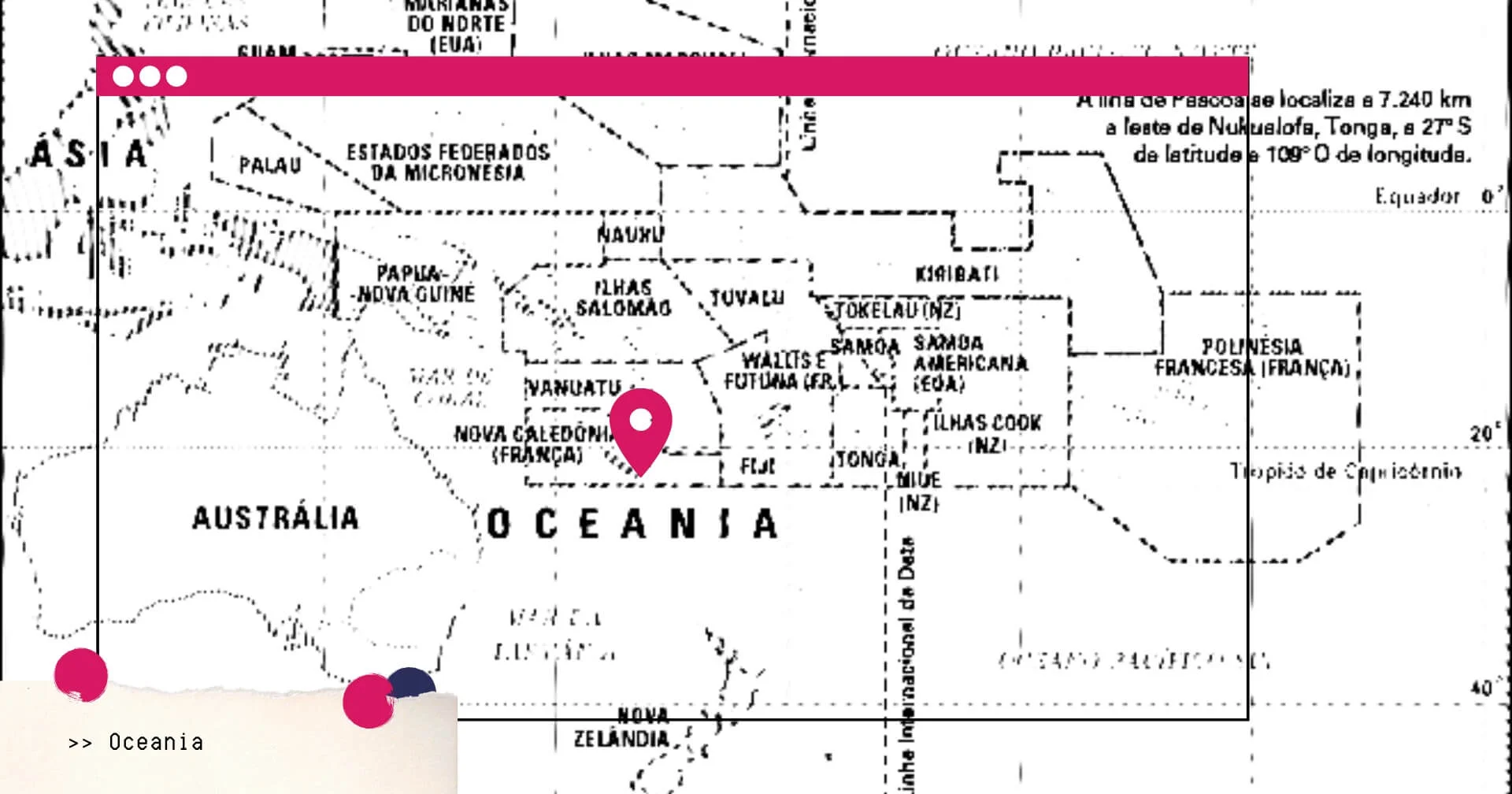 Oceania
06.01.22: Australia. Serbian tennis star Novak Djokovic was detained at Melbourne airport, awaiting deportation, after his visa was revoked at the last minute following a popular outcry over the COVID vaccine exemption he had received so that he could play in the Australian Open.
10.01.22: Australia. A judge ruled that Djokovic's visa should be considered valid and that he should therefore be entitled to compete in the Australian Open.
15.01.22: Tonga. A huge underwater volcanic eruption has sent tsunami waves battering Tonga and nearby islands, with tsunami warning issues as far as California. Despite the damage, no fatalities were as yet reported.
16.01.22: Australia. In what has turned out to be more of a circus than a tournament for Djokovic, the saga ends with his return home after his visa was revoked again.
30.01.22: Australia. Spain's Rafael Nadal won the Australian Open tennis tournament and in so doing also added a record 21 grand slam titles to his name.
World
19.01.22: A study funded by the U.K. government and the Bill & Melinda Gates Foundation has found that drug-resistant bacteria have become one of the leading causes of death worldwide, fuelled by antibiotic misuse. The findings were published in The Lancet.
EU
11.01.22: David Sassoli, the President of the European Parliament since July 2019, has died in an Italian hospital at the age of 65. He had been admitted to hospital last month owing to complications with his immune system.
18.01.22: Maltese politician, Roberta Metsola, has been chosen to replace David Sassoli as the President of the European Parliament.
NATO
24.01.22: Despite ongoing talks with Moscow, the threat of an imminent invasion of Ukraine from Russia has prompted NATO to send ships and jets to the area in order to be on standby. The US has already advised its citizens not to travel to Russia, while the UK has started to evacuate non-essential staff from its embassy in Kyiv.
---
Thank you for reading this issue of the Gordian. Have lovely day! 🌻