Africa
08.05.22: Western Sahara. About 44 migrants trying to reach the Canary Islands have drowned off the coast of Moroccan-occupied Western Sahara after their boat capsized.
10.05.22: DR Congo. An overnight raid on a camp for displaced persons in the Ituri Province has left at least 14 people dead, including women and children. The attack follows a similar raid on a nearby mining site on Sunday that killed about 35 people. The CODECO militia is blamed for the brutal attacks.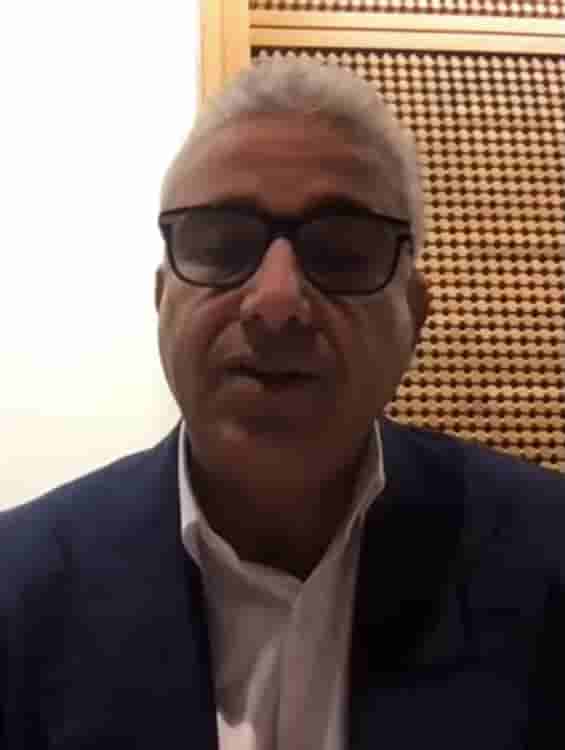 17.05.22: Libya. Fathi Bashagha, who was appointed prime minister by parliament on February 10, was forced to withdraw by a rival administration after he tried to take over the government in Tripoli.
22.05.22: Nigeria. At least 50 people were gunned down by Boko Haram militants riding motorbikes around the town of Rann in Borno State.
25.05.22: Tunisia. A body has been recovered from the sea, while 75 people are missing and feared dead after their boat capsized off the coast.
The Americas
02.05.22: Haiti. Deadly clashes between rival gangs in the capital Port-au-Prince that have resulted in the deaths of about 20 people last week and are inducing residents to abandon their homes.
03.05.22: USA. A leaked draft published by Politico suggests that the Supreme Court is preparing to overturn the Roe v. Wade ruling that gave women in the U.S. the right to abortion almost 50 years ago. The revelation has caused outrage and protests all over the country.
05.05.22: Mexico. The body of Luis Enrique Ramírez, a prominent journalist at El Debate, was found in a black bag at the side of a motorway in Sinaloa State. Ramírez is the ninth journalist to be assassinated in Mexico since the beginning of the year and the 34th during President Obrador's tenure.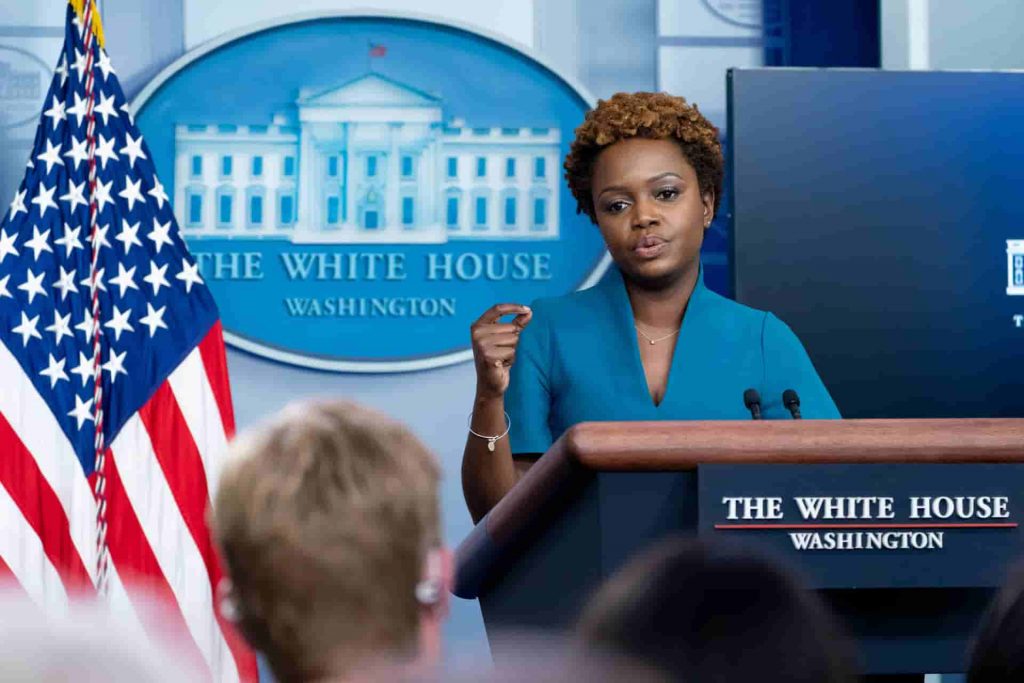 06.05.22: USA. President Biden has chosen Karine Jean-Pierre to replace Jen Psaki as White House Press Secretary. She will become the first Black and openly gay person to serve in the post. She is due to take over on May 13.
06.05.22: Cuba. A massive explosion in front of the five-star Hotel Saratoga has killed 31 people and injured many others in the capital Havana. President Miguel Díaz-Canel was quick in dismissing foul play and attributed the accident to a gas leak. The hotel was closed for refurbishment and many of the fatalities were of people working on the site.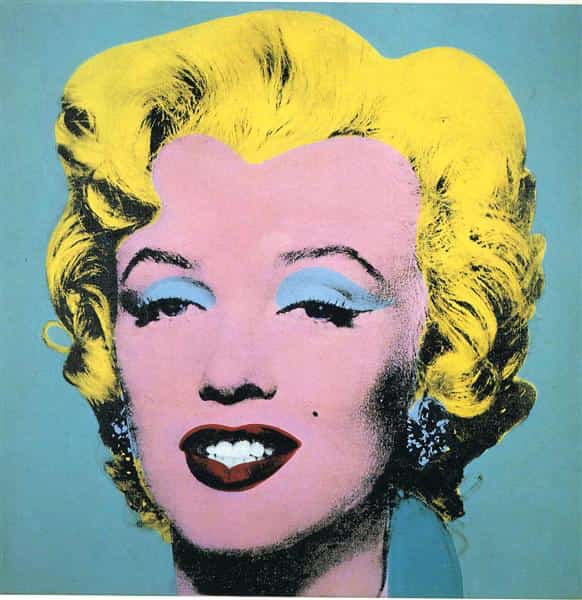 09.05.22: USA. Andy Warhol's 1964 image of Marilyn Monroe, Shot Sage Blue Marilyn, sold in New York for $195 (including fees), thus becoming the most expensive piece of 20th-century art sold.
09.05.22: Ecuador. Another prison riot, the sixth in less than a year and a half, has left at least 43 dead, bringing the total of those killed in this short period to about 400. Seeing as the rival gangs are generally to blame, one cannot help wondering whether the government is happy to reduce its prison population by allowing these deadly interactions.
13.05.22: Haiti. At least 11 asylum seekers fleeing the increasing violence in Haiti have died after their boat capsized off the west coast of Puerto Rico. About 31 survivors have been taken into custody by the U.S. Coast Guard.
14.05.22: USA. An 18-year-old white supremacist went on a shooting rampage in a supermarket in a majority-black neighbourhood of Buffalo New York killing ten people and wounding a few others.
16.05.22: Mexico. The government's registry of missing people, which has been in operation since 1964 has now officially topped 100,000 people, highlighting the problem of organised crime and the will, or ability, of successive governments to deal with it.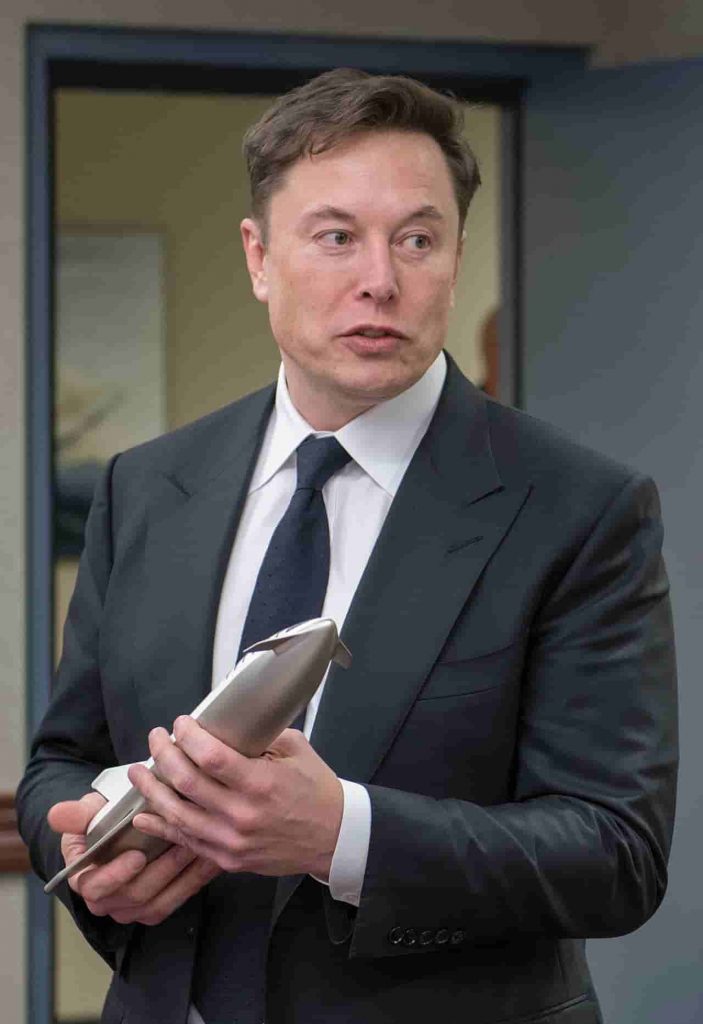 17.05.22: USA. Elon Musk said that he is putting his $44 billion offer for Twitter on hold until the company can prove that spam bots account for less than 5% of its users, as was originally claimed.
23.05.22: USA. In a press conference in Tokyo, President Biden, who is on a diplomatic tour of Asia, stated that the US would intervene militarily if China were to invade Taiwan.
23.05.22: Mexico. An attack on a hotel and two adjoining bars in Celaya, Guanajuanto, has killed 10 people and seriously wounded five others.
24.05.22: USA. An 18-year-old youth named Salvador Ramos, shot and killed 19 children as well as two teachers at Robb Elementary School in Uvalde, Texas, after having shot his grandmother at the house they shared. His grandmother survived despite having been shot in the face.
27.05.22: As more details of the shooting come to light, criticism is mounting over the slow police response which involved over an hour of inaction as the assailant terrorised and killed children in one classroom.
30.05.22: Brazil. Scores of people have died and many are missing as torrential rains are causing floods and mudslides in the northeast of the country.
Europe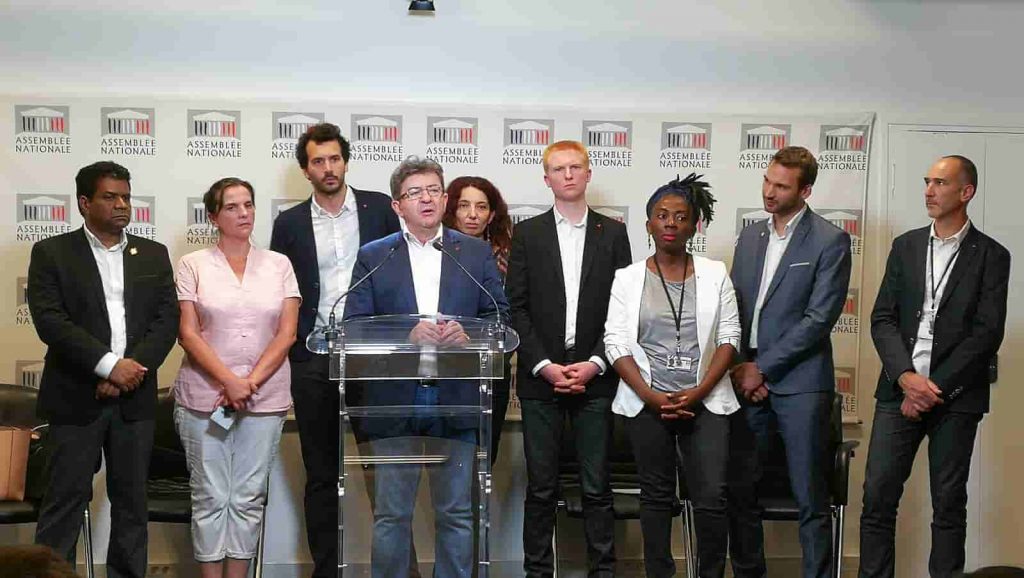 04.05.22: France. The Socialist Party and the extreme-left party, La France Insoumise, have agreed to form an alliance, which may include other parties on the left of the political spectrum, in order to increase the left's chances in the parliamentary elections due in June.
09.05.22: UK. In a vote that could bring the prospect of the unification of Ireland closer, the nationalist Sinn Féin Party has won the most parliamentary seats (27) in the Northern Ireland Assembly, meaning that party leader Michelle O'Neill will be entitled to become First Minister. For this to happen, however, the Democratic Unionist Party (DUP), which came second with 25 seats, would need to agree to share power according to protocols set in the 1998 Good Friday Agreement; however, it is unlikely to do so without huge concessions. This spells uncertainty for the governance of Northern Ireland in the immediate future.
12.05.22: Finland. President Sauli Niinistö and Prime Minister Sanna Marin announced that they were in favour of applying for NATO membership "without delay,"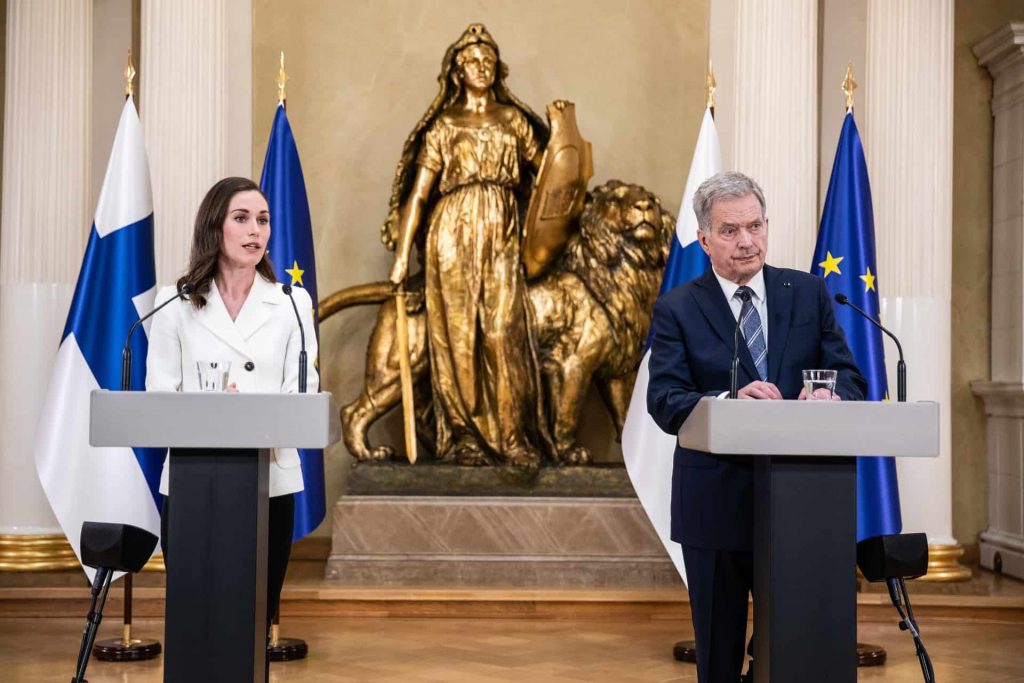 13.05.22: Turkey, Finland & Sweden. President Recep Tayyip Erdogan stated that he was not in favour of Finland and Sweden joining NATO, citing their support for Kurdish militants. Ingratiating himself to Putin, of course, may be one of the reasons behind his current stance, as well as gaining concessions from the alliance. All NATO decisions require a consensus by each of the 30 member countries, so Erdogan can effectively veto their membership.
16.05.22: France. Prime Minister Jean Castex has handed in his resignation in order to allow President Emmanuel Macron to overhaul his cabinet in preparation for the legislative elections in June. Left-leaning Labour Minister Elisabeth Borne has already been picked as the new prime minister.
18.05.22: Finland/Sweden. Both countries formally applied to join NATO ending a history of neutrality thanks to Putin's invasion of Ukraine. While the application was warmly received by NATO Secretary General Jens Stoltenberg, the opposition to their membership by Turkey's president still needs to be addressed.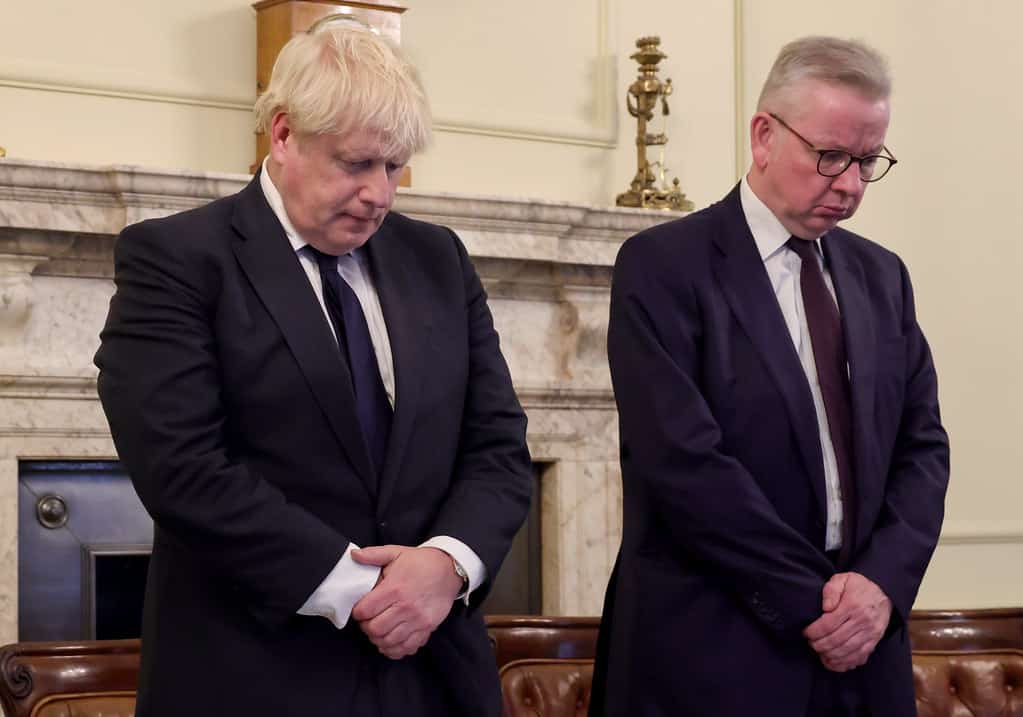 25.05.22: UK. The long-awaited report by senior official Sue Gray on the series of parties held at the British leader's Downing Street office during lockdown has been released with a damning indictment on the illegal gatherings which included a drunken brawl and mistreatment of subordinate staff. Prime Minister Boris Johnson apologised to parliament saying that he was "humbled" and that he had "learned a lesson", but added that he would not quit.
28.05.22: France. Swedish director Ruben Östlund has won his second Palme d'Or at the Cannes Film Festival for the social satire Triangle of Sadness. He won his first Palme d'Or in 2017 with his film The Square.
Asia
05.05.22: Iraq. Thousands of people are being hospitalised with respiratory problems as sandstorms blast across several provinces across the nation, as well as the capital Baghdad.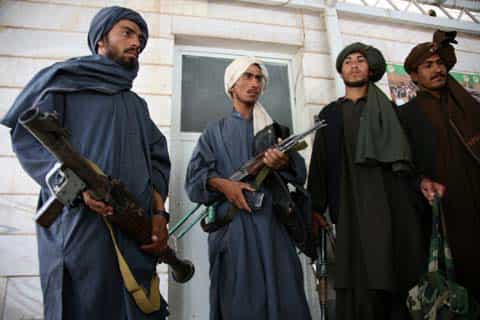 07.05.22: Afghanistan. The Taliban government has decreed that all women must be covered from head to toe. Whilst the Hijab would be permitted, the Burqa, which includes a laced covering for the eyes, was promoted as the preferred option. Punishments for breaking this law will be extended to their male "guardians", which would immediately start with a three-day prison confinement. The United Nations condemned the move as another broken promise to respect human rights.
09.05.22: Sri Lanka. Prime Minister Mahinda Rajapaksa, the brother of President Gotabaya Rajapaksa, has resigned as protests continue to mount over a dire economic crisis.
12.05.22: Ranil Wickremesinghe has been chosen as the prime minister as the country faces mass protests and political turmoil; this will be the sixth time he has been in the post.
11.05.22: The Philippines. Ferdinand Marcos Jr, the son of the brutal dictator and his notorious wife, Imelda, asks the world not to judge him according to his family's past record, as he claims victory in the presidential election.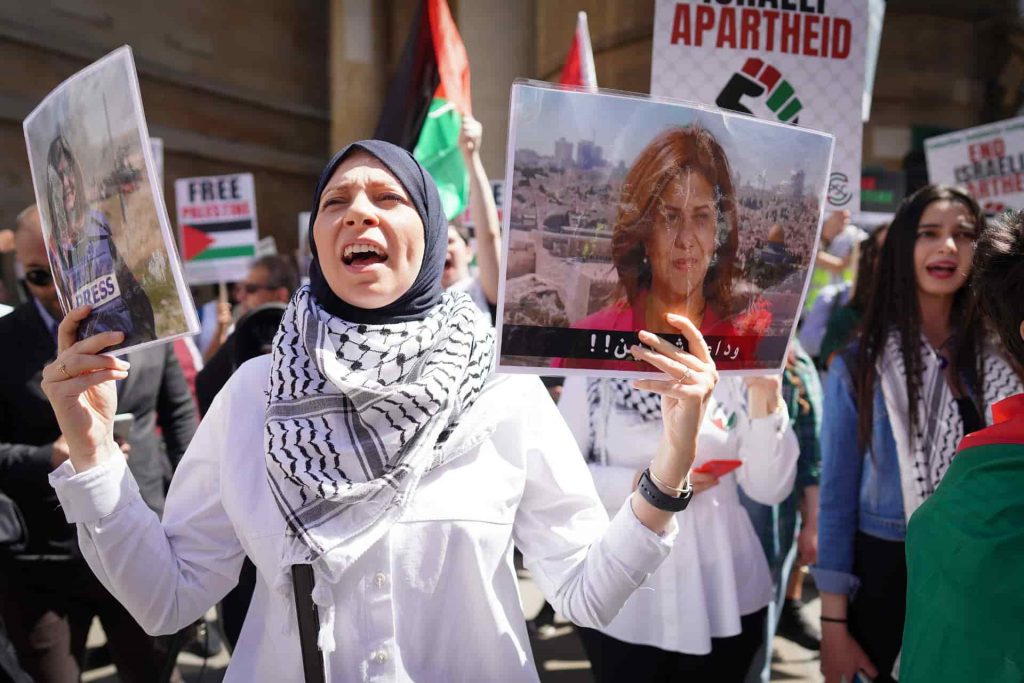 11.05.22: Palestine. Veteran Al Jazeera journalist, Palestinian-American Shireen Abu Akleh, was deliberately shot and killed on Wednesday while covering an Israeli military raid in the occupied West Bank. Her colleague was also shot, but survived the attack.
13.0522: Shocking scenes of gratuitous violence unfolded during funeral of the murdered journalist in East Jerusalem as Israeli police fired tear gas and attacked mourners. Some mourners were arbitrarily arrested, while the pallbearers were beaten with batons causing the coffin to nearly fall on the ground.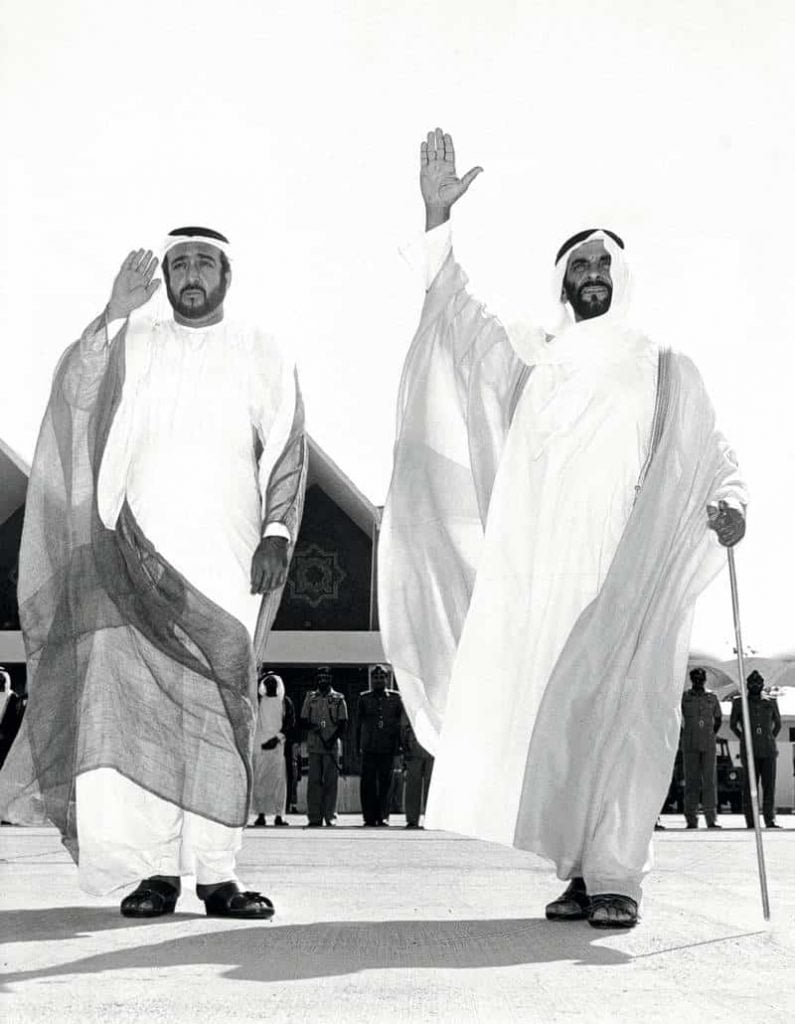 13.05.22: UAE. Sheikh Khalifa bin Zayed Al Nahyan, the president of the UAE since November 2004 and the ruler of Abu Dhabi, has died aged 73. He is succeeded by his brother, Mohamed.
14.05.22: India. A fire in a four-storey office building in Delhi has killed about 30 people and injured many others.
17.05.22: Lebanon. The results from Sunday's general election have dealt a blow to Iran-backed Hezbollah and its allies who have lost their parliamentary majority, with smaller parties gaining more seats. The results leave parliament split into several conflicting groups, a situation that will make forming a workable government very difficult.
23.05.22: Myanmar. At least 17 Rohingya, including children, have drowned over the weekend when their boat capsized as they were attempting to reach Malaysia and escape persecution by the military regime.
23.05.22: India/Bangladesh. Dozens of people have died in the northern regions and many have been made homeless, as torrential rains have caused severe flooding. Meanwhile, Delhi and other parts of India are suffering from deadly heat waves that have been linked to climate change.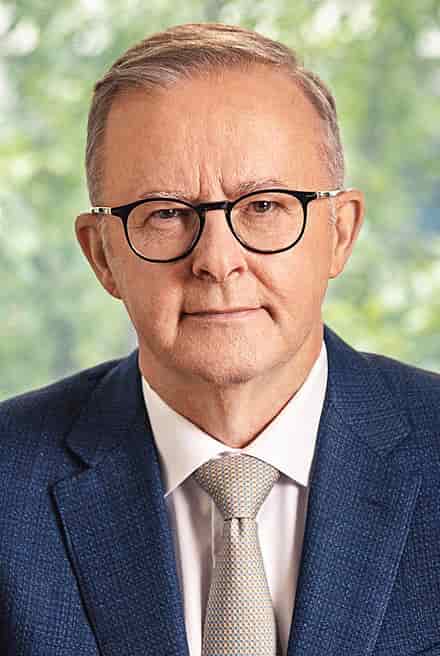 Oceania
23.05.22: Australia. Anthony Albanese, the Labour Party leader, has been sworn in as the country's 31st prime minister after winning Saturday's general election bringing an end to nine years of conservative rule.
World
23.05.22: The World Health Organisation (WHO) is holding an emergency summit to discuss the monkeypox outbreak. To date, it has recorded 90 cases in a dozen countries around the world. It is believed that the disease could have started to spread through sexual encounters at raves in Europe.
23.05.22: Scientists are still perplexed about a mysterious liver disease affecting children around the world and in particular in the US and the UK. The US has recorded 180 cases of which six were fatal and 15 required liver transplants.
24.05.22: Amnesty International had published its sobering report on the situation regarding the death penalty around the world.
Ukraine Related Quotes
01.05.22: "We…are visiting you to say thank you for your fight for freedom, that we're on a frontier of freedom and that your fight is a fight for everyone. And so our commitment is to be there for you until the fight is done."
US Speaker Nancy Pelosi while on a surprise visit to Kyiv.
03.05.22: "[Kirill] cannot become Putin's altar boy."
The Pope in the Italian newspaper Il Corriere della Sera.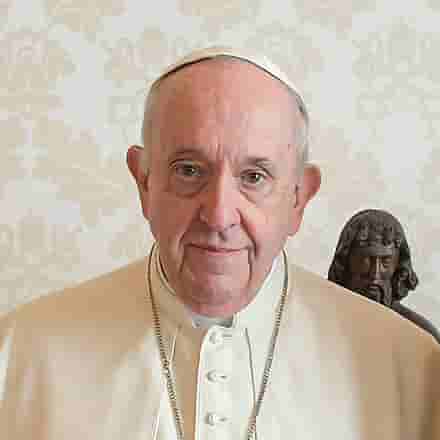 "NATO's barking at Russia's gate."
The Pope in the same interview, suggesting that this could have facilitated Putin's invasion of Ukraine.
09.05.22: "Ukraine is the only place in Europe where people are dying for the values the EU is based on. And I think this should be respected."
Ukrainian Foreign Minister Dmytro Kuleba while commenting on EU membership.
09.05.22: "Ukraine by its fight and its courage is already a heartfelt member of our Europe, of our family, of our union."
French President Emmanuel Macron speaking to the European Parliament in Strasbourg.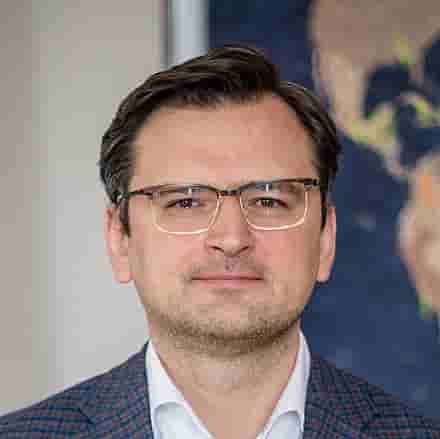 25.05.22: "Russia now blackmails the world by demanding to lift sanctions in exchange for them unblocking Ukraine's food exports."
Ukrainian Foreign Minister Dmytro Kuleba as the Russians continue to blockade its ports.