First, I will talk about my place of residence in one of the camps in Lebanon, Arsal, and how I was able to adapt to this difficult life, which does not resemble life at all. It is only days that pass without taste. One of the most difficult days of my life was when I was fifteen years old. My family decided that we should live In a refugee camp. At that time, misfortune and sadness overtook me, and I went into a state of depression.
My life and the life of my family, including my grandparents, now revolved around a room, or rather a tent whose walls and ceiling were like plastic bag that did not protect against the heat of the sun or the cold of winter. We eat, drink, sleep, study and practice our lives within five meters; no more, no less. We try to live with this situation little by little, but nothing in this tent encourages us to continue, or to forget the pain we endure every day.
The life of the camp is very difficult. You look out the window and see the children playing with dirt and sand. This is their childhood. The sun has robbed the innocence of their faces, because there is no place to play except under its heat. As for the elderly, they are bored with the noise of their grandchildren, and you see that they have gone out to sit at the entrance of the tent for some peace.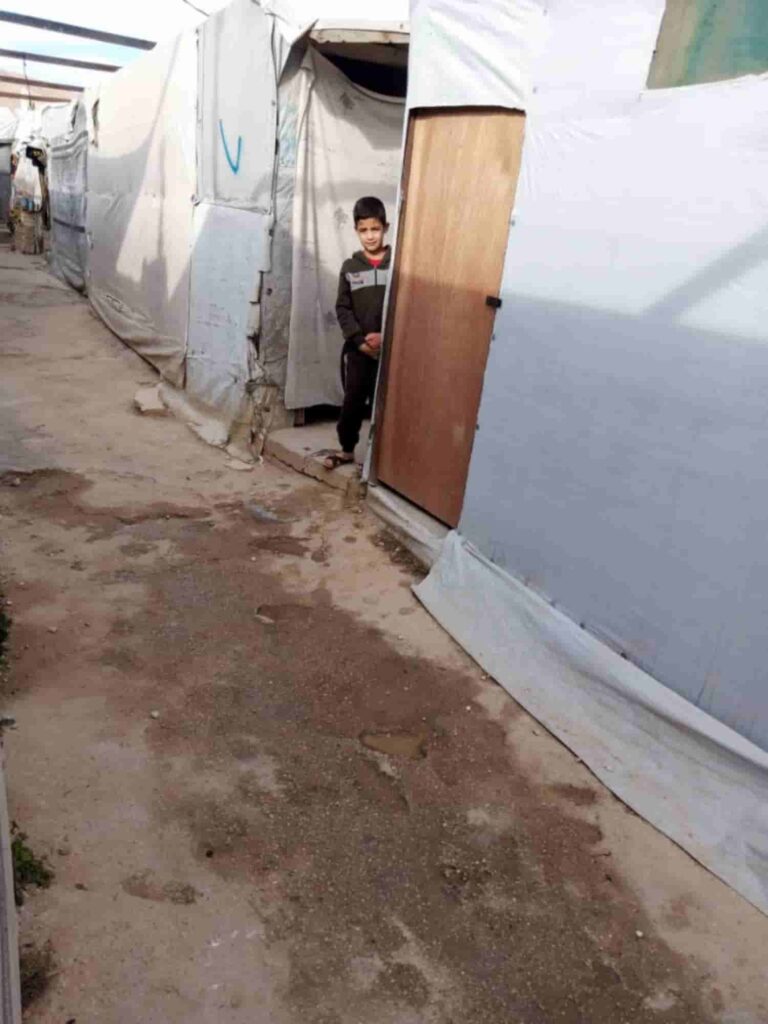 Even the sight of an old man sitting on a small rock with his hand on his cheek as he inhales the fresh air, speaks of sorrow. It is a scene that squeezes hearts, but we have no ability to do anything, this is our life. In winter , the lives of tents dwellers are turned upside down. The rains fall in abundance and cause torrents, and the water enters the tents, wetting them and everything within them.
The tent dwellers then have to wait until the sun shines again to dry their things under its heat. It can be a long wait. Then there is the snow. The snow that falls to turn our world white This is one of the greatest hardships for the tent dwellers. Snow accumulates on the roofs of the tents and sometimes causes them to collapse. Sometimes the roads that lead to the stores that sell necessities are cut off. So people suffer on many fronts. When the storm ends, that's when the snow turns into ice. It covers the ground, causing many accidents, whether for car owners or pedestrians. This is the suffering of refugees in the winter in a nutshell.
This little article offers just a glimpse into our suffering and life in a refugee camp. A suffering that seems to have no end in sight.
Atika Harba is a virtual interns at UN-aligned.