Arizona's hostile immigration policies come at a hidden cost, with human lives lost and contributions to the economy ignored, while political tactics further complicate the issue.
The state of Arizona has been a hotspot for immigrants for many years. The US state, which shares about 600 km of border with Mexico, has become a popular destination for refugees and migrants who escape their homes searching for a better and safer life.
While some advocate for mass deportations of these 'illegal immigrants', others argue for faster processing and greater protections for those seeking asylum or other forms of humanitarian assistance.
Title 42 and the Border Wall Gap
Former US president Trump's failed attempt to build a border wall left a gap in Yuma and Tucson, Arizona and has now become a centre for illegal crossings.
This year alone, border patrol agents have had numerous encounters and made well over one million arrests. These numbers do not include those who die in the desert due to extenuating circumstances such as extreme heat, cold, hunger and the lack of medical attention as they undertake their perilous journey in the hope of reaching the US.
The COVID-19 pandemic brought many more challenges for refugees and migrants alike. A controversial policy included the Trump administration's use of Title 42, a public health code that originally intended to prevent the spread of communicable diseases.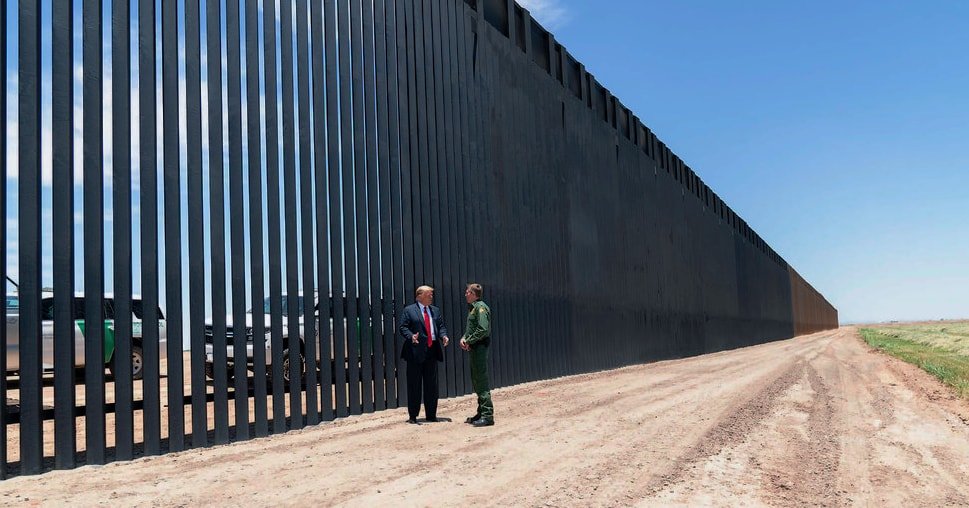 Trump's administration used this code to deport immigrants who crossed the border illegally, effectively denying the right of asylum seekers and other migrants to a hearing or due process.
While immigrants arriving in Mexico by air were excluded from this policy, those who crossed the land border were not. The Biden administration plans to rescind Title 42 in May, but until then, the policy remains in effect due to court orders.
Title 42: Quick Timeline
March 2020 – The Trump administration's Disease Control and Prevention (CDC) implemented a measure suspending the right to seek asylum at the US-Mexico border due to the COVID-19 pandemic. As a result, the Customs and Border Protection was ordered to block asylum seekers from approaching ports of entry and expel all migrants.
November 2020 – A judge ruled that unaccompanied child migrants cannot be expelled using Title 42, but the ruling was overturned on appeal in January 2021. The Biden administration has since chosen not to expel non-Mexican unaccompanied children, while the Trump administration had expelled them over 15,000 times between March and November 2020.
September 2021 – After the arrival of Haitian migrants in Del Rio, Texas, the Biden administration began a campaign of aerial expulsions to Haiti. 229 flights were counted by Witness at the Border to Port-au-Prince and Cap-Haïtien between September 2021 and May 2022.
March 2022 – The CDC determined that the COVID-19 pandemic's reduced severity allowed for the discontinuation of Title 42 expulsions. The Biden administration subsequently announced that May 23, 2022 would be the date for terminating Title 42.
December 2022 – Title 42 was set to end due to a court order declaring it illegal, but the Supreme Court suspended the ruling after a request from Republican-led states.
January 2023 – President Biden announced that migrants from Cuba, Haiti, Nicaragua and Venezuela would be expelled to Mexico under Title 42 if they attempted to cross the southern border illegally. The Biden administration announced it would allow up to 30,000 sponsored migrants to legally fly to the US each month. They also unveiled a mobile app that allows migrants in Mexico to request an appointment at a port of entry to request an exemption to Title 42 on humanitarian grounds.
March 2023 – The US Supreme Court cancelled the March 1 oral arguments on the Republican attorney's general's case that challenges the Biden administration's decision to end Title 42. The decision came after the Department of Justice requested that the case be removed from its docket. The reason for the cancellation was not provided.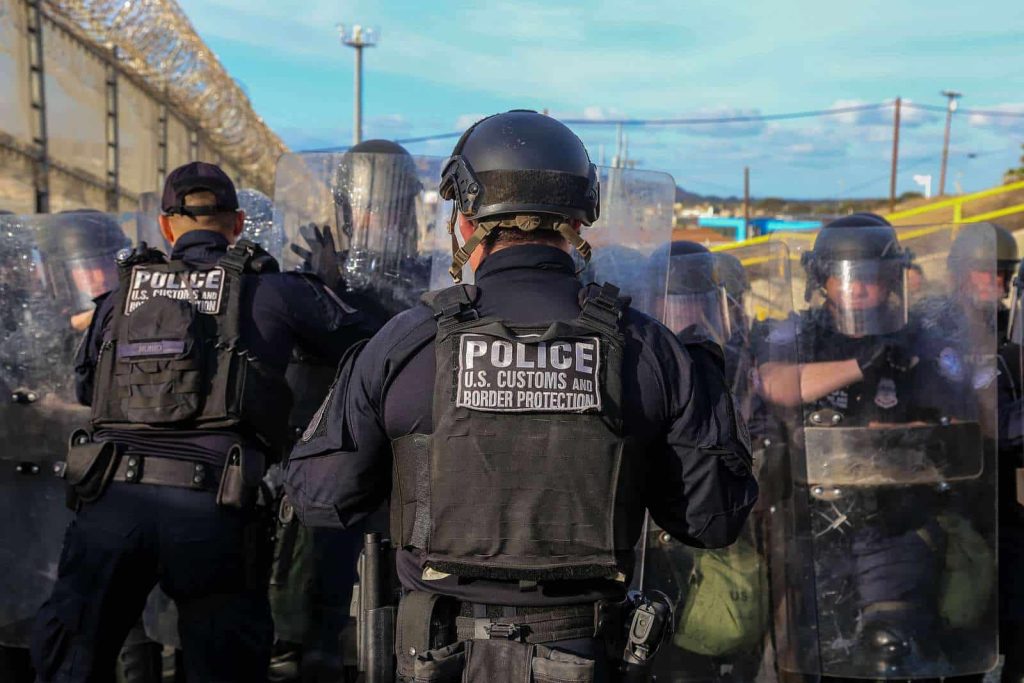 Understanding the diverse nature of immigration at the US-Mexico border is crucial to dispelling misconceptions surrounding the topic.
While it is commonly believed that all immigrants are entering the US illegally, many actually come as refugees and are allowed to stay while their asylum cases are processed. This fact has led to many of these 'illegal immigrants' becoming productive members of society.
Despite this reality, some local authorities in Arizona are still concerned over the influx of immigrants, citing the cost of providing services like Medicaid and Social Security. However, this prevailing belief is not true, as migrants often contribute to the said resources through taxes and labour.
According to the 2022 Immigrant Income and Taxation Report, immigrants contributed more than $330 billion in federal income taxes and over $492 billion in total taxes to the US economy. They pay property taxes (even when renting) and sales taxes; those who do not file income tax returns still pay taxes through pay cheque reductions.
Immigrants also contribute in many other ways to the economic growth of the State of Arizona, just like everybody else. In fact, they would contribute more if they were not too busy fighting for temporary or permanent legal status while also dodging the Immigration and Customs Enforcement agency.
The High Cost of Nasty Political Tactics
To protest the Democratic immigration policies after Trump lost the election, some governors in States bordering Mexico have taken measures into their hands to address the growing numbers of people crossing into the US.
Before he had to hand over the keys of his office to his Democratic successor in January, Doug Ducey, Arizona's Republican governor, ordered 2700 containers topped with razor wires to be stacked up at the border to fill the 'Yuma Gap', which included several miles of national forest.
These rusty containers spanned over three miles across the Coronado national forest land in the south of Tucson. The former Governor had also announced his intention to extend the barrier up to 10 miles (ca. 16 km) at a staggering cost of $95 million.
Sadly, Doug Ducey's hostile policies towards refugees and migrants did not end here. Since May 2022, the Republican governor had been sending bus loads of immigrants to Washington DC in an attempt to share the influx of people from outside the United States with liberal cities.
Unlike the popular belief among those who support Ducey's decision, there is nothing patriotic or even remotely humane in sending bus loads of refugees to another State as a political tactic.
They say that every person on those buses choose to go voluntarily. That may be the case, but are they truly given the right reasons for this trip to Washington DC? Hardly!
Over 2,000 immigrants have been sent to Washington DC so far, mostly asylum seekers. This has cost more than $3 million since May 2022.
Each one of these bus trips has an estimated cost of more than $80,000, which includes the bus rental, multiple drivers on board, two emergency medical technicians on each ride and three meals per day for each passenger throughout the trip.
Many of the immigrants on these buses do not even make it to the planned destination as they get off in other States where the cost of life is cheaper or where they have relatives and friends.
This does not only make Ducey's decision ineffective, but it puts in question the use of State funds to aid in personal political vendettas.
Wouldn't these funds have been put to better use by providing for these refugees right there in Arizona? After all, most refugees are eligible for assistance and services under the Refugee Act.
Upholding the Rights of Refugees in Arizona and beyond
Doug Ducey is no longer the governor of Arizona. But his treatment and attitude towards refugees and migrants highlight the ongoing issues surrounding the treatment of vulnerable communities seeking asylum in the US.
It is crucial to recognise that refugees and migrants have the right to seek asylum and are entitled to fair and humane treatment in the United States. The Refugee Act of 1980 provides a framework for this treatment, which includes access to healthcare, education and employment opportunities.
As a society, we must work to ensure that the rights and needs of refugees and migrants are upheld, both legally and practically. This requires a concerted effort to address systemic issues that prevent refugees from accessing the resources and opportunities they need to thrive in their new homes. It also requires a commitment to compassion and understanding, recognising the unique challenges and struggles that refugees and asylum seekers face as they seek to build new lives in the United States.